Remote Teaching Learning Webinars
"Better in 30 Minutes" Help for Teachers
FREE resources for teachers.
In response to the movement toward online learning, implemented last spring, UC Associate Professor and Instructional Designer, Sarah Schroeder, hosted live webinars focused on pedagogical implementation of remote learning as a free resources for K-12 educators. The webinars were recorded and available on-demand here. 
David Clark from Butler County ESC and Nathaniel Heading, math teacher from Kettering High School discuss how we can rethink assessment in remote learning and beyond. Includes tips for managing assessment workload and giving valuable feedback. 
Experts from the University of Cincinnati and Ohio Connections Academy in pre-12 present hosting live meetings with students. The first 30 minutes talks best practices for getting ready to go while the second 30 demos how to manage student meetings using the tool Peardeck for engagement. 
To help you sift through the flood of resources available online, we have created a list of additional resources for you.  Curated with the help of experts around Ohio, everyone can find something to help them navigate remote learning and parenting. 
After successfully completing the Better in 30  webinars,  you may request a Certificate of Attendance. Your submissions will be reviewed and, upon successful completion of the requirements, you will be sent a certificate via email.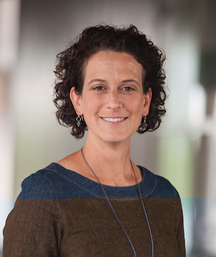 Sarah E Schroeder
Associate Professor - Field Service, CECH Instructional Design & Technology
615L Teachers College
Sarah Schroeder is an instructional designer and educator passionate about the creation of engaging, relevant and equitable e-learning solutions. Passionate about understanding learner diversity and designing the way our brains work, Sarah believes in the success of all learners and empowering them to do more vs. simply learn more. In addition, Sarah's work focuses on preparing teachers to work in urban communities, partnering with local teachers to create a community of learning including educators, community members, and pre-service education students.

As a faculty member, Sarah coordinates the Digital Learning Design certificate program for undergraduate students and connects UC learners with community partners.  She also teaches courses related to educational technology and media literacy, specifically focused on applying Universal Design for Learning using technology.  Sarah is an ISTE certified educator, a certified Quality Matters facilitator and master reviewer, a graduate of the Educause Educational Technology Leadership Institute, and has supported grant-funded development of blended learning solutions for K-12 districts.  During the recent pandemic, Sarah and her students have supported blended and online learning development for local districts.

Outside of UC, Sarah provides consulting services, coaching and professional devlopmet for K-12, non-profit, corporate and higher education organizations.  Before joining the University of Cincinnati, Sarah was a faculty member in the Department of Communication at Northern Kentucky University, an Instructional Designer in Northern Kentucky University's Center for Innovation and Technology in Education, and a professional diversity educator.

Sarah received her BA in education from Indiana University and her MS in Communication from the University of Cincinnati. She is currently a candidate for the EdD in Urban Educational Leadership.