Empower, Learn, Create at UC
Our mission is to serve children and families of the University of Cincinnati and community by providing a high quality, educational program sustained through a professional, nurturing staff.

We serve children ranging from three months to five years of age year round, Monday through Friday from 7 a.m. to 6 p.m. Additionally, during the summer we also serve children from 5-8 years of age.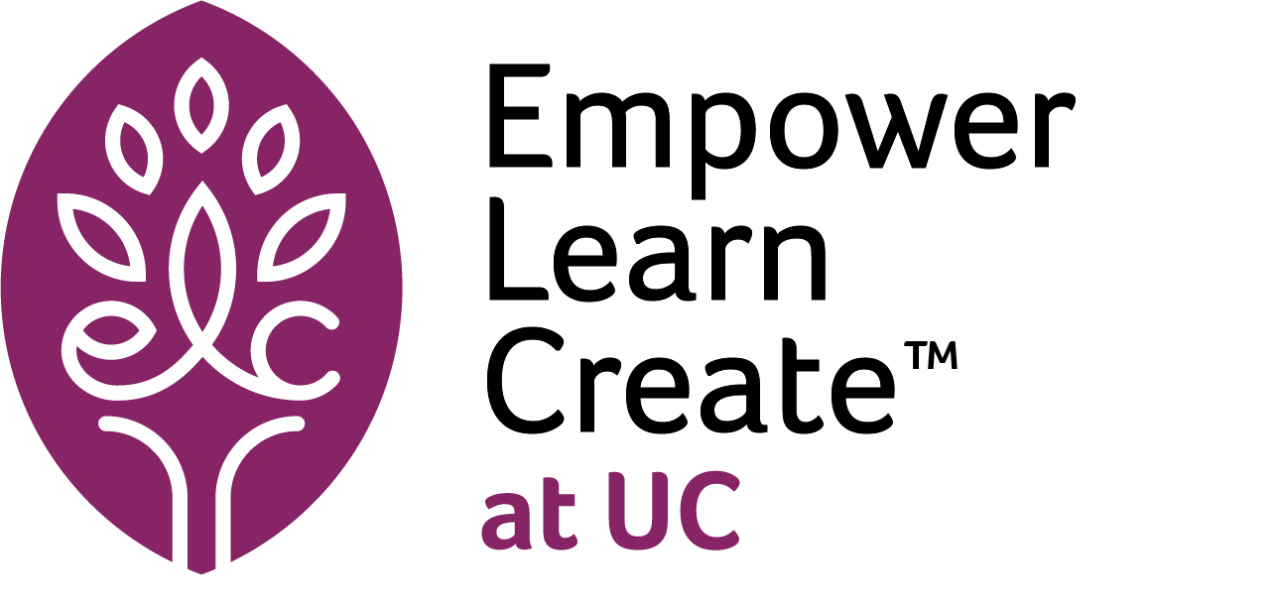 Empower Learn Create at UC is a seperate, not-for-profit organization that serves the children of University of Cincinnati students, faculty, and the community
We offer a comprehensive early childhood education program designed to enhance the total development of each child in ways which respect and promote cultural diversity
We serve 149 children ages 3 months to 8 years
We are responsible to the needs of student parents attempting to complete college degrees
We staff degreed professionals to work with young children
We provide effective, affordable, high quality child care
We provide state of the art learning and child development programs and facilities
We offer a multi-cultural curriculum and a diverse population of children and staff
We provide child care scholarships to help defray costs for many low-income student parents
Empower Learn Create at UC is staffed by caring individuals with varying degrees of education and experience. Our Lead Teachers hold a minimum of an Associates degree in Early Childhood Education. Teacher Assistants and Aides receive on-going training to develop and strengthen their skills. Student Teachers from the university assist our regular teaching staff in the implementation of the program.