As part of the Latino Faculty Association's efforts to increase visibility of Latino faculty on campus, the LFA will include photos and bios of full-time faculty on the website. Please fill out the form below to share your information with the LFA and to be featured on the new site. If you have any questions, please contact lfa@ucmail.uc.edu.
Join the Faculty Listserv
Want to contact the other Latino faculty on campus? Join the LFA Listserv. To join, send an email message with the subject line and message body as "Subscribe" followed by "UC-LFA" and your name. See the following example:

To: UC-LFA@listserv.uc.edu
Subject: Subscribe UC-LFA Jane Doe
Body: Subscribe UC-LFA Jane Doe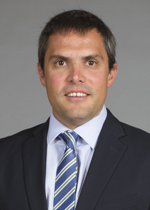 Hernan Moscoso Boedo
Asst Professor, LCB Economics
330 2925 Campus Green Drive
513-556-5349
Hernan J. Moscoso Boedo is a macroeconomist, interested in Economic Development and Growth, as well as Macroeconomic Fluctuations. He has published in top field journals on issues related to international income differences, technological adoption, and macroeconomic fluctuations. Hernan earned his Bachelor Degree from the University of Buenos Aires, Argentina, and his MSc and PhD from the University of Wisconsin - Madison. Before coming to Cincinnati, he was an Assistant Professor at the University of Virginia.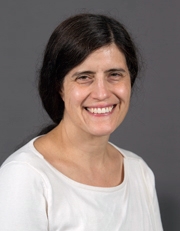 C. Catherine Losada
Professor of Music Theory, CCM Composition, Musicology & Theory
4225L Emery Hall
513-556-9567
Professor Catherine Losada, PhD., is a music theorist whose research interests include post-tonal music, the music of Pierre Boulez, advanced serial techniques, transformational theory, the musical collage, and music written after 1950. At CCM, Losada regularly teaches tonal theory, twentieth-century theory and analysis, set theory, a seminar on transformational theory, and other seminars involving recent developments in the application of mathematical approaches to music theory and analysis. She has been published in Music Theory Spectrum (2009 and 2014), Journal of Music Theory, Mitteilungen der Paul Sacher Stiftung (2018), Music Analysis, Music Theory Online (2007 and 2019), Music Theory and Analysis, Journal of Mathematics and Music, Quaderni di Matematica and Twentieth-Century Music and Mathematics. She has served on the Executive Board of the Society for Music Theory and as president of Music Theory Midwest. She is currently working on a monograph on serial techniques in the music of Pierre Boulez.

Losada is the recipient of a Fulbright Specialist Grant, the Outstanding Publication Award from the Society for Music Theory, a Third Century Faculty Research Grant, a Publications Subventions Grant from the Society for Music Theory, a Paul Sacher Foundation Grant, a University Research Council Grant, and a University Research Council Faculty Summer Fellowship for research conducted at the Sacher Foundation in Basel, Switzerland. She delivered a keynote address at the 9th International Conference on Arts and Humanities (Queretaro, Mexico, 2019), as well as papers at international events including a special symposium, "Concepts of Harmony in Musical Composition 1945-1975" (Venice, 2019), "An International Symposium and Workshop Series in Music Theory at the China University" (Beijing, 2018), EuroMAC (Strasbourg, France, 2017), IMS (the conference of the International Musicological Society, Stavanger, Norway, 2016), KeeleMac (the conference of the Society for Music Analysis, Keele, UK, 2015), the McGill Workshop on Italian Serialism of the 1950s (Montreal, 2010), the First International Conference of the Society for Mathematics and Computation in Music (Berlin, 2007), and the Fourth Biennial International Conference on Twentieth-Century Music (University of Sussex, 2005). She has also presented her research at the annual meetings of the Society for Music Theory (Seattle, 2004; Cambridge, 2005; Los Angeles, 2006; Minneapolis, 2011; New Orleans, 2012; Charlotte, 2013; Milwaukee, 2014; Vancouver 2016), the American Musicological Society (2019), as well as many regional conferences.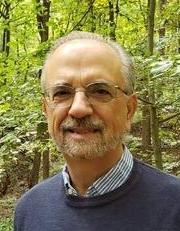 Miguel A. Roig-Francoli
Distinguished Teaching Professor of Music Theory and Composition, CCM Composition, Musicology & Theory
4225J Emery Hall
513-556-1821
Miguel Roig-Francolí, Ph.D., Distinguished Teaching Professor of Music Theory and Composition, has been recognized internationally for his work as a music theorist, composer, musicologist and pedagogue. His research interests include Renaissance instrumental music and history of theory, the music of Tomás Luis de Victoria, twentieth-century music, and music theory pedagogy. At CCM, he regularly teaches history of theory, sixteenth-century counterpoint, post-tonal theory, music theory pedagogy, and a seminar on the analysis of early music. He is the author of Harmony in Context (McGraw-Hill, 2nd edn., 2011) and Understanding Post-Tonal Music (McGraw-Hill, 2007; Chinese translation, Beijing: People's Music Publishing House, 2012).  He has published over twenty articles and reviews in Music Theory Spectrum, Journal of Music Theory, Early Music, Revista de Musicología, Notes, Indiana Theory Review, Journal of Musicological Research, College Music Symposium, Analisi: Rivista de Teoria e Pedagogia Musicale, New Grove Dictionary of Music and Musicians, Diccionario de la música española e hispanoamericana, and several collections of essays. He has presented papers at numerous conferences, including several annual meetings of the Society for Music Theory, American Musicological Society, and Music Theory Midwest. Roig-Francolí has also taught at the Eastman School of Music, Northern Illinois University, Indiana University, and Ithaca College, and has been invited to lecture internationally at the Universidad Complutense de Madrid, Shanghai Conservatory, and EAFIT University in Colombia. He is currently on the editorial board for the Journal of Music Theory Pedagogy.

Roig-Francolí's compositions have been widely performed in Spain, England, Germany, Mexico, Italy, Switzerland, Colombia, France, and the U.S., including a 2013 monographic chamber concert at Weill Hall (Carnegie Hall), and he has held commissions from the National Orchestra and Chorus of Spain, Spanish National Radio, Fundación Juan March, Rawlins Piano Trio, Institut Ramon Llull, and the Foundation for Iberian Music (CUNY). His compositions are published by EMEC, Piles, Fundación Juan March (Madrid), and Perennis Music Publishing. Among his many honors are first prize at the National Composition Competition of the Spanish Jeunesses Musicales (1981) and second prize at the UNESCO International Rostrum of Composers (Paris, 1982), both for Five Pieces for Orchestra; the Dean's Dissertation Prize, Indiana University (1991); the Dana Research Fellow Award, Ithaca College (1992); grants from the US-Spain Joint Committee for Cultural and Educational Affairs, Spanish Ministry of Culture, Ithaca College, Northern Illinois University, and the University of Cincinnati; the Medal of Honor from the Superior Conservatory of Music of the Balearic Islands (2004); the University of Cincinnati's A.B. "Dolly" Cohen Award for Excellence in Teaching (2007) and George Rieveschl Jr. Award for Creative and/or Scholarly Work (2009); 2010 Ramón Llull Prize of the Government of the Balearic Islands (Spain); and the 2013 Distinguished Teaching Professor Award from the University of Cincinnati.
Flavia Maria Cunha Bastos
Professor, DAAP School of Art
4280D Aronoff Center
513-556-2520
Flávia Bastos, Ph.D., is a Brazilian native who lives and
works in Cincinnati. Flávia is Professor in Visual Arts Education, in the School of Art, University of Cincinnati. She also directs the Art Futures Program, a community- based initiative that prepares local youth through the process of socially engaged art to consider professional careers and college. Her research and scholarship are indebted to her Brazilian roots, experiences with social and cultural diversity and inspired by the educational philosophy of educator Paulo Freire. Therefore, art education practices are fueled by progressive education ideas that honor the artistic potential and celebrate possibilities and talents of all people. Flávia's recent accomplishments include being Director of the Higher Education Division of the National Art Education Association and member of the Council of Policy Studies in Art Education; receiving in 2009 the Ziegefeld Award of the International Society for Education through Art (InSEA) for her distinguished service in international art education and in 2007 the Mary J. Rouse Award of the National Art Education Association Women's Caucus. She is past senior editor of the Journal of Art Education and has published and lectured extensively in the United States and other countries such as such as South Africa, Brazil, Chile, Indonesia, Spain, and Portugal. Her books include Transforming City Schools through Art: Approaches to Meaningful K-12 Learning, a co-edited volume published by Teachers College Press (2012), and the anthology Connecting Creativity Research and Practice in Art Education: Foundations, Pedagogies, and Contemporary Issues, recently released by the National Art Education Association.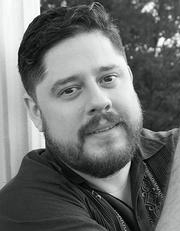 Juan Antonio Antonio Islas Munoz
Assistant Professor of Practice, DAAP School of Design
5280C Aronoff Center
513-356-3684
Antonio Islas is a Master of Design, class of 2013, from the University of Cincinnati. He received his bachelor in Industrial Design from Universidad Autónoma de San Luis Potosi in Mexico in 2007, where he worked at Rigoletti Casa de Diseño, an industrial and automotive design school and consultancy, from 2007-2011. In addition, he worked on international toy design, manufacturing, and sourcing projects.

He obtained a Fulbright Scholarship in 2011 and came to DAAP for graduate school, where he did research on the semantic perception of automotive design aesthetics and the use of digital sculpting software and its applications to automotive design. He has taught at DAAP since 2013, first as adjunct, later as visiting faculty, and currently as Assistant Professor of Practice, teaching courses from the 1st to the 5th year of the Industrial Design program.

He is currently the Head of Transportation Design where he leads multidisciplinary, future vision innovation projects that impact vehicles, city infrastructure, and how people live their mobility experience. He also leads the Industrial Design visualization and communication track of courses.

During his period as a DAAP faculty, he has collaborated with companies such as General Motors, Fiat Chrysler Automobiles, Crown Lift Trucks, Boeing, P&G, Cincinati Children's Hospital, United Healthcare and AARP.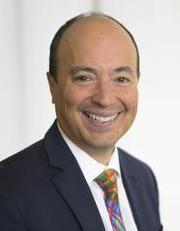 Alberto J. Espay
Professor, COM Neurology and Rehabilitation
4238 One Stetson Square
513-558-4050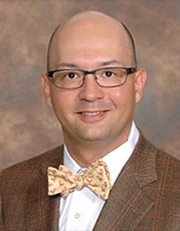 Alessandro de Alarcón, MD
Director, Center for Pediatric Voice Disorders; Medical Director, Complex Airway Unit, COM Otolaryngology-Head & Neck Surgery
315 Childrens Hospital Bldg R
513-636-2521
Javier Gonzalez Del Rey
Professor - Clin Aff, COM Pediatrics Emergency Medicine
Childrens Hospital Bldg R
513-636-7918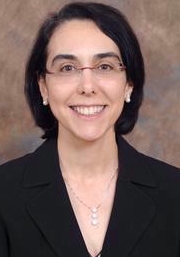 Maria A. Calvo-Garcia
Assistant Professor of Radiology, COM Radiology Pediatrics
Childrens Hospital Bldg R
513-636-6696
Maria H. Alonso
Associate Professor of Surgery, COM Surgery Pediatric
Childrens Hospital Bldg R
513-636-4371
Maria Fernanda Espinola
Asst Professor - Geo, COM Psychiatry Clinical Operations Thase
One Stetson Square
513-558-7700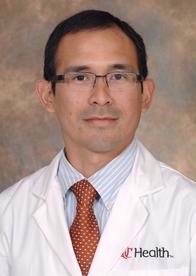 Moises A. Arturo Huaman
Assistant Professor of Clinical Medicine, COM IM Infectious Diseases Division
3112 UCMC-HOLMES
513-584-5897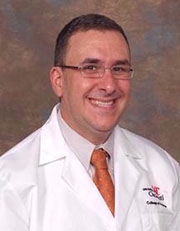 Sadia Benzaquen
Associate Professor, Department of Internal Medicine, UC College of Medicine Director, Interventional Pulmonary
Sergio Delgado
Professor - Clin Aff, COM Psychiatry Affiliate Programs-CCHMC
Childrens Hospital Bldg R
513-636-8101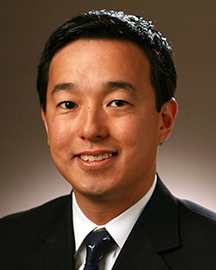 Diego Morita
Assistant Professor
Childrens Hospital Bldg R
513-636-5346
Ana L. Hincapie
Assistant Professor, Pharmacy Hincapie Research
361 Kowalewski Hall
513-558-7808
Dr. Hincapie has an established background in medication safety and quality improvement in health care. In addition to her faculty position, she is the coordinator for ambulatory pharmacy resources for S.t Elizabeth Physicians.  She has co-authored two book chapters related to medication safety and quality improvement. Additionally, in conjunction with the Pharmacy Quality Alliance she participated in the development of a free online curriculum aimed at training practicing pharmacists, health professionals, and pharmacy students in measuring, improving, and reporting quality of care and safety in pharmacy practice. 
María I. Ortiz Ph.D.
Assistant Professor - Educator of Spanish, UCBA Foreign Language
267G BA MUNTZ
513-936-1658
Dr. María I. Ortiz was born in San Germán, Puerto Rico. She completed her Bachelor of Arts in Humanities, with a specialization in Comparative Literature at the University of Puerto Rico at Mayagüez, where she graduated Suma Cum Laude in June of 2000, and received the UPRM Donald Marshall Award as Outstading Humanities Student. Following graduation, she went on to teach at a local high school after completing the 33-credit Professional License and Certification, as a Certified Spanish High School Teacher of the Department of Education of Puerto Rico. For her graduate studies, María went to the University of Cincinnati, where she completed her Master's degree in Spanish in 2004, and in June of 2007, she received her doctorate degree on Romance Languages and Literatures.

Currently, she is an academic professor teaching Spanish as a foreign language at the University of Cincinnati, Blue Ash College, teaching courses focused in grammar, communication, culture cinema and literature. In 2020, she was awarded with the University of Cincinnati's Mrs. A.B. Dolly Cohen Award for Excellence in Teaching (the University's highest level and honor that recognizes achievements and contributions to teaching -- and a student nominated award) that recognizes individuals committed to excellence in teaching, demonstrating creativity, respect for diverse opinions and experiences, and provides an atmosphere that fosters self-confidence, positive self-concept and mutual respect. Also, Dr. Ortiz was recgonized with the 2017 UCBA Innovative Teaching Award for implementation of the integration of mindfulness practices and technology for teaching Spanish language. Also, she has shared her love for languages by teaching English Comparative literature during the summer of 2019, as part of the expert faculty exchange at Xi'an International Studies University in Xi'an, China.

In 2017, Dr. Ortiz led efforts to assist Puerto Rican college students with online courses after Hurricane Maria devastated the island. She worked with the UC Provost Office and colleagues nationwide to recruit and develop Sagrado Online Collaboraitve, a network of Spanish-speaking professors who remotely taught students through the Universidad del Sagrado Corazón in Puerto Rico.

Her publications and areas of interest include using the cultural studies perspective and literary theory to analize the relationship and interactions between identity, Thirdspace, gender, performance, race, post-colonial studies and food representations in literature, film and other cultural manifestations, with a focus in Puerto Rican literary works.

Her service works include: commitment to diversity, equity, and inclusion programs and practices, and to providing multicultural acknowledgement and support for the needs of underrepresented groups.

Avid photographer, peer-reviewed and published researcher of the meaning of food in literature and culture, world traveler, alto sax player, and forever learner.
David M. Gomez-Cambronero
Asst Professor, CC Foreign Language
CC West Woods Acad Cntr
513-558-8413
David Gomez-Cambronero is a doctoral Graduate Student at the University of Cincinnati's Department of Romance Langauges and Literatures. His primary research fields include 19th, 20th and 21st century Spanish poetry and he is currently working on his doctoral thesis entitled In Search of Elysium: Spanish Poetry of Diferencia at the Dawn of the 20th century. His ancillary interests include Spanish Golden Age and 20th century Avant-Garde theatre as well as theories on social systems. He has taught all levels of basic Spanish, is currently teaching an Online Spanish section, and will be an assistant teacher for a 19th and 20th century Spanish Novel course. Additionaly, he has chaired the 2013 Romance Lanuage Conference and is currently the Editorial Assistant of the Cincinnati Romance Review journal (cromrev.com). He has a journal article under revision and is completing a personal book of poetry.