Team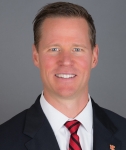 Karl Scheer, Chief Investment Officer

Karl Scheer joined the University of Cincinnati as CIO in 2011 to lead an investment program managing nearly $2 billion in permanent endowment capital and other assets. UC is one of the 14 institutions in the University System of Ohio and a Carnegie Research I Doctoral University with over 46,000 students. UC's $1.6 billion endowment funds hundreds of scholarships, professorships, programs such as the Ohio Innocence Project, and research addressing critical public health challenges including COVID-19.
The central focus of UC's investment approach is leveraging the University's key advantages – generous and influential alumni; an experienced, long-tenured investment team that benefits from manager discretion, a culture of collaboration and radical transparency, a highly-refined investment process; and productive partnerships with world-class investment managers, the University's Investment Committee, Foundation, and administration.
The University of Cincinnati's endowment management achievements in the past decade include generating more than $1 billion of investment gains, providing nearly $750 million of support to UC, nearly doubling the endowment's size, reducing the spending policy and fees by over one-third, and receiving numerous industry accolades including an award for outstanding endowment governance.
Karl joined UC from Summer Hill, one of the Midwest's largest and most sophisticated family offices, where he spent six years in a leading role building out the firm's institutional-quality investment program. Prior to joining Summer Hill, Karl spent eight years in Seattle and San Francisco investing in private equity and venture capital with Frank Russell / Pantheon Ventures, Frazier & Company, and Compass Capital.
Karl earned his undergraduate degree from Harvard University, where he was two-time captain of the intercollegiate varsity swimming team and an NCAA Division I All-American. Karl grew up in Cincinnati, where he lives today with his wife, Kaki, and three sons. Karl is on the CIO Council of Accelerate Investors; is a trustee of the Cincinnati Country Day School Foundation; and serves on the investment committees of UC Health, the Cincinnati Symphony Orchestra, and the Cincinnati Nature Center
Sam Ekis, CFA, Investment Director
Sam joined the Investment Office in April 2013 after spending eight years in the University of Pittsburgh's Investment Office. He works closely with Karl in all aspects of managing the UC Endowment. At Pitt, Sam was an integral part of a team that managed a $2.9B endowment and $600M operating portfolio. Sam played a critical role in the University's expansion into private strategies including private equity, venture capital, real estate, energy, and timber. Prior to joining the University of Pittsburgh, he worked for Cambridge Associates, in Arlington, VA, in a number of roles, where he monitored and analyzed the investment portfolios of foundation and endowment clients. Sam earned a B.A. in Economics from Penn State University's Smeal College of Business. He received his CFA charter in 2007 and is a member of the CFA Institute.
Tony Caccomo, CFA, Sr. Investment Analyst
Tony joined the UC Investment Office in September 2020, working with the team to manage all aspects of the UC Endowment. Prior to joining UC, Tony spent over three years at a large single-family office in Chicago helping manage the family's endowment-style investment portfolios and family members' estates. Tony also worked at Ernst & Young and Northern Trust Hedge Fund Services after college, where he supported and managed middle & back office functions for the hedge fund industry. Tony received his B.S. in Accounting & Finance from the Kelley School of Business at Indiana University in 2013, received his CFA charter in 2017 and is a member of the CFA Institute.
Doreen Clark, Assistant to the CIO / Investment Operations Administrator

Doreen joined the Investment Office in August, 2015 following 8 years as an administrative professional in UC's Office of Budget & Financial Services. Prior to joining the University of Cincinnati in 2007, she held administrative roles at the Procter & Gamble Company. Doreen is a Cincinnati-area native and a graduate of Thomas More University with a Bachelor's degree in Business Administration. She earned the CFA Institute's Investment Foundations (formerly Claritas®) Investment Certificate in 2016 and completed the CAIA Fundamentals of Alternative Investments program in 2020.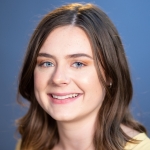 Elise Strickland, Investment Intern
Elise is a fourth year Finance Major graduating in the Spring of 2021. She joined the University of Cincinnati Investment Office at the beginning of the Spring 2021 semester as a student intern and is learning about how the University manages its endowment, supports students and programs, and interacts with investment managers and consultants. Elise is a part of the University of Cincinnati Honors Program and plans to continue interning in the Investment Office throughout the summer as she decides her future career path.