About Us
History of CES
The Center for Exploratory Studies (CES) was established at the University of Cincinnati (UC) in February 2003 to assist all UC undergraduate students with the major selection process in an effort to promote student retention. While administratively housed in the College of Arts and Sciences, CES serves as a university-wide advising center. Originally, CES advisors focused primarily on major selection and transition. As the effectiveness of the center became well established in terms of student retention and satisfaction, additional advisors were added to serve the growing exploratory student population. Today, advisors in CES comprehensively assist students with curricular planning as well as the time-intensive major selection process. Currently, the Center serves more than 1,700 UC undergraduate students.
Academic Advising at UC
MISSION
The UC Advising community engages and supports students through teaching and collaboration to achieve their academic, personal, and professional goals.
VISION
The UC Advising community will advance a personalized educational environment in which:
All students achieve their goals through exploration, reflection, and engagement
We are committed to inclusion, teaching, and lifelong learning
We are global leaders in advising practice, scholarship, and innovation
< Back to list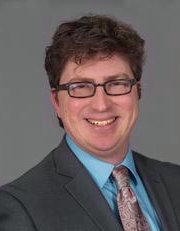 Matt D Pickett
Title: Senior Academic Advisor & Adjunct Assistant Professor
Office: French Hall
Tel: 513-556-5860
Email: picketmw@ucmail.uc.edu
Matt Pickett comes to UC after thirteen years of employment as a public school band director. Though this may seem like a big jump, both careers are very similar and involve teaching, mentoring, and above all, helping young people to find a meaningful path.

Most recently, Matt built a middle-school band program from the ground up in Hazel Crest, Illinois, just outside of Chicago. Before that, he built another band program at Wilbur Cross High School in New Haven, Connecticut.

Matt enjoys making and listening to music, puzzles of all kinds, digital photography, cooking, and spending time with his wonderful family.
Education
Master of Music Education, The Hartt School and the University of Hartford, Hartford, CT, 2007 (Instrumental music pedagogy).
Bachelor of Music Education, Lawrence University, Appleton, WI, 2001.
Bachelor of Trombone Performance, Lawrence University, Appleton, WI, 2001.
Experience & Service
Courses Taught
-MLTI-1075 DISCOVERING UC
Level: Undergraduate