College of Medicine benefit concert goes virtual
Performance to benefit a med student scholarship posts online Saturday, Feb. 27
The show must go on. A concert to benefit a scholarship drive, traditionally presented in Kresge Auditorium, will go virtual this year to raise funds for medical students at the University of Cincinnati.
The College of Medicine will host the 17th annual IvaDean Scholarship benefit concert. Patrons are asked to register and make donations online of $20 for adults and $5 for students and children under 12 to enjoy a night of musical performances from UC students, faculty and staff. The prerecorded concert posts at 7 p.m. on Feb. 27 and a special link will be sent so patrons can view it.
The fund, named after associate dean emeritus IvaDean Lair-Adolph, was created by the outgoing medical class of 2003 as a way to honor Lair's more than 50 years of service to the college and provide relief to students burdened by the escalating costs of medical school tuition. The scholarship fund has awarded $1.2 million in the form of 246 scholarships to medical students since its inception. 
Nationally, the median education debt for medical school graduates in 2019 was $200,000, and 73% of graduates reported having education debt, according to the Association of American Medical Colleges.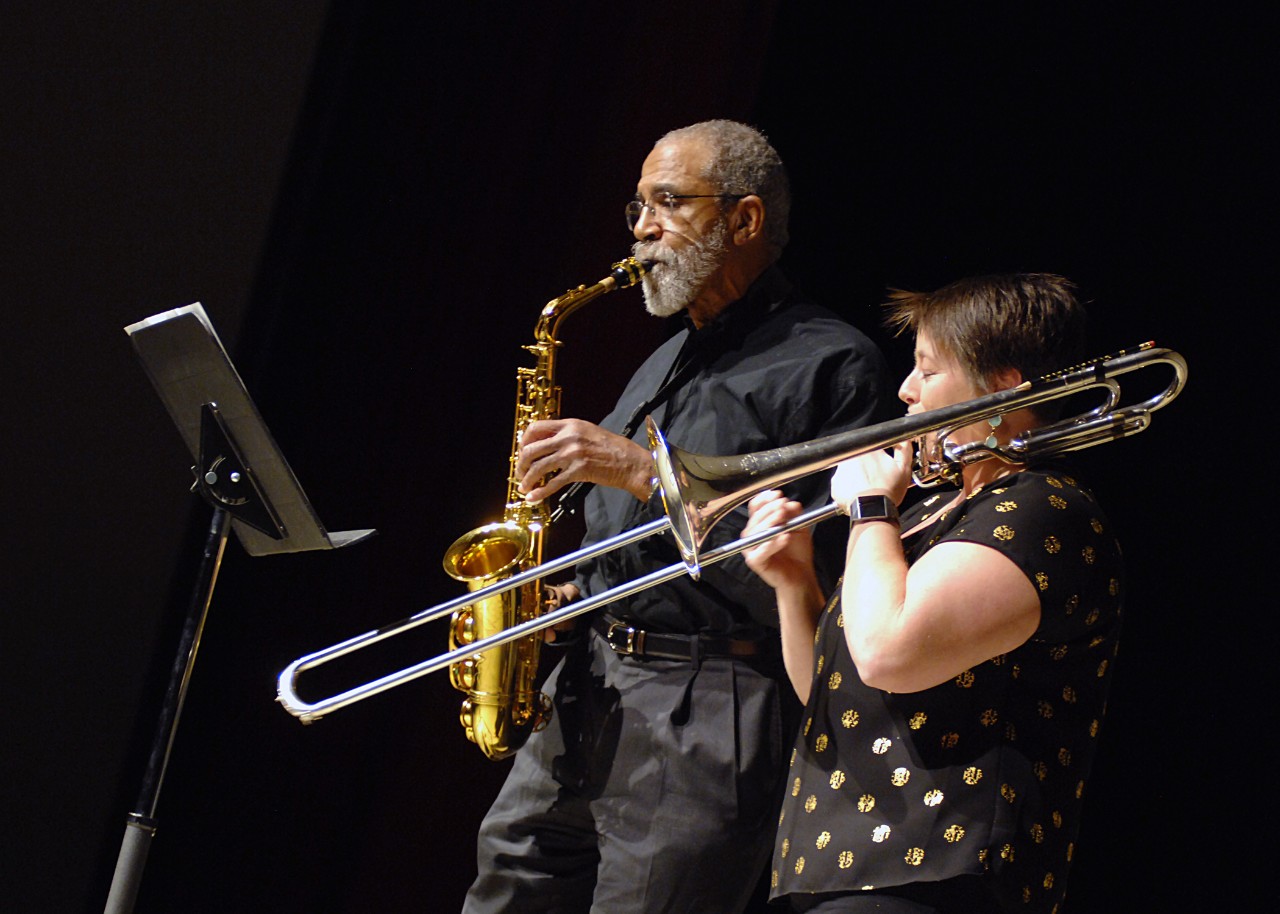 "Donations to the IvaDean Scholarship fund have made, and continue to make, a tremendous impact," says John Stiles, director of student financial services in the UC College of Medicine.  "As the college enrolls students from an ever-widening variety of socioeconomic backgrounds, this scholarship program helps many students bridge financial gaps that may otherwise hinder their ability to enroll and ultimately become the physicians that serve our community so well. We are proud and excited to have many students hail from first-generation and other diverse backgrounds, and this scholarship helps us recruit and retain them for the benefit of UC and of greater Cincinnati as a whole."  
Halimat Olaniyan, a second-year UC medical student, says the IvaDean Scholarship has helped ease some worries about covering the costs of medical school. She was able to complete her undergraduate studies, but a sudden change in family dynamics a year before graduation cast doubt on whether she could cover the cost of medical school.
"I worried about how I would fund summer housing after graduation, let alone the expense of medical school," explains Olaniyan. "I had already been accepted but started to fear the massive debt I would be undertaking. That's where the University of Cincinnati came in. Receiving scholarships like the IvaDean award has really eased the burden of debt. I'm forever grateful to all the donors and IvaDean of course because now I can just focus on becoming the doctor myself and my family always dreamed I would be."
Olaniyan says she has wanted to be a doctor since she was 12 years old. "I remember being stuck in the hospital, desperately wanting to go home and get back to school," she says. "I had been diagnosed with sickle cell anemia at age 7 and had been struggling to not feel cursed by the world. But it all changed when a nurse told me how special and successful I was, all things considered. Until that point I felt isolated in my illness, but then I realized I had the chance to positively impact the sickle cell community I was now part of."
Some of those performing at this year's benefit concert will be: Heather Christensen, PhD, assistant professor, Department of Medical Education; Billy Covert, class of 2021; Mark Eckman, MD, Alice Margaret Posey Endowed Chair, Department of Internal Medicine, Division of General Internal Medicine; Carl Fichtenbaum, MD, professor, Department of Internal Medicine, Division of Infectious Diseases; and Jackson Howell, class of 2022. 
Featured image of a performance at the February 2020 IvaDean Scholarship Benefit Concert.  Photo courtesy of Dan Davenport.