UC grad uses experience to help students amid pandemic
Trained in Early Childhood Education program, grad helps students and families
During the COVID-19 pandemic, essential workers such as doctors, nurses, teachers, daycare and grocery store employees continued to maintain critical and vital operations in businesses.
Although each of these professions has experienced hardships related to the pandemic, they continue to serve families selflessly. For daycare staff, their dismay extended beyond not working with the children within their classroom. Many faced furloughs or layoffs due to state restrictions on capacity, daycare businesses closing, and an increasing concern for the welfare of children and their families.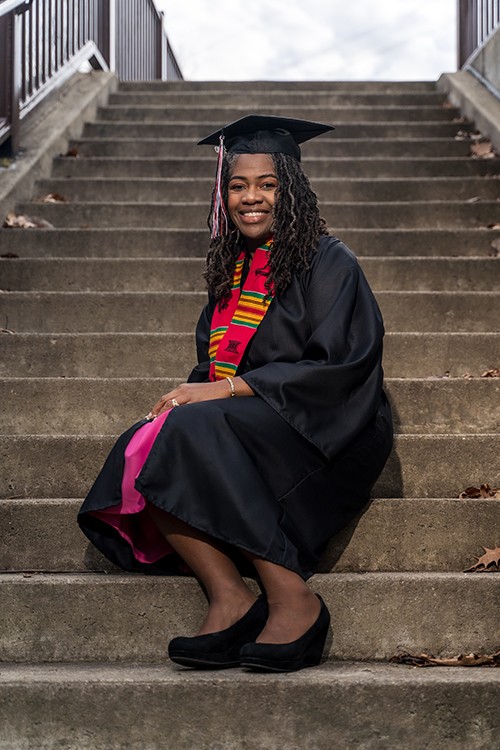 During the pandemic, Marci Mason worked towards completing her bachelor of science degree in Early Childhood Education offered in UC's College of Education, Criminal Justice, Human Services, and Information Technology.
Mason is a long-time professional working in daycare centers and has always prided herself for being an ambassador for families and their children. During the pandemic, she did not sway from her passion. Instead, she embraced it.
Mason pursued her bachelor's degree after earning an associate's degree in Early Childhood Education within CECH. As a wife and mother who needed to work while going to school, Mason took courses part time and in an asynchronous capacity to earn her degree. When she began as a student in the ECE program, the faculty gave their classroom lectures through video cassette tapes.
I remember being mailed the video cassettes and watching the lectures and mailing them back. When I began the ECE program, it wasn't offered 100% online like it is now.
Marci Mason, UC graduate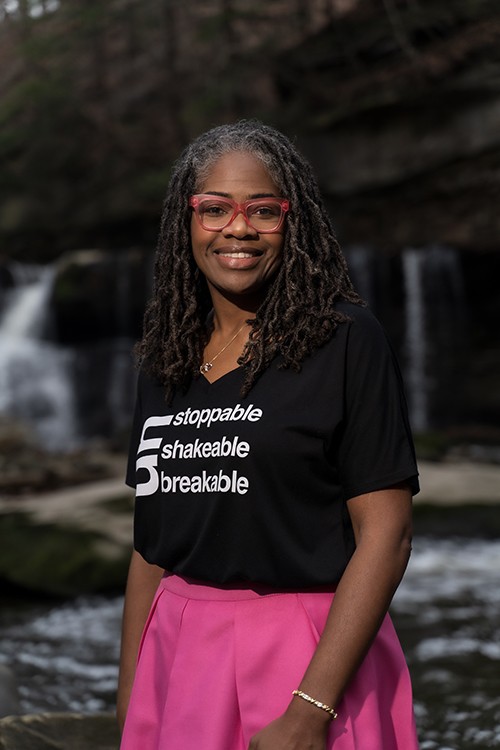 Mason said faculty were extremely helpful while UC's curriculum helped develop the competencies she gained while working in the field. The literacy courses significantly have helped Mason to learn how to listen to her students and identify their strengths and opportunities within their speech.
Throughout her degree, Mason has witnessed many classroom management styles that have led her to develop her approach to working with children. Through the ECE program curriculum and real-world experience, Mason has adapted the Devereux Early Childhood Assessment learning module when approaching and teaching her students.
The DECA module assesses risk factors and screens for social and emotional risks in young children (Kaplanco, 2020). The assessment can begin with children as young as four weeks of age through elementary and lead to rectifying behavioral issues.
As children return to school and daycare from being socially distanced for multiple months, Mason believes that skills she learned in her program and through the DECA learning module will help her build the student's emotional intelligence and become re-acclimated to social settings. She has found that if a student is confident and can communicate their feelings, they become better learners.
There wasn't one time I didn't feel connected to the university, and my instructors were always available to help me. Although I live in Cleveland, OH, I always felt like a Bearcat.
Marci Mason
Having earned her bachelor's, Mason is hopeful to have her classroom fully incorporate what she has learned and develop her students. As a non-traditional student who had to balance work, maintaining her own family while pursuing her education, Mason encourages adults who have the same circumstance to "stay the course" and know the faculty are always available if needed.
Impact Lives Here
The University of Cincinnati is leading public urban universities into a new era of innovation and impact. Our faculty, staff and students are saving lives, changing outcomes and bending the future in our city's direction. Next Lives Here.