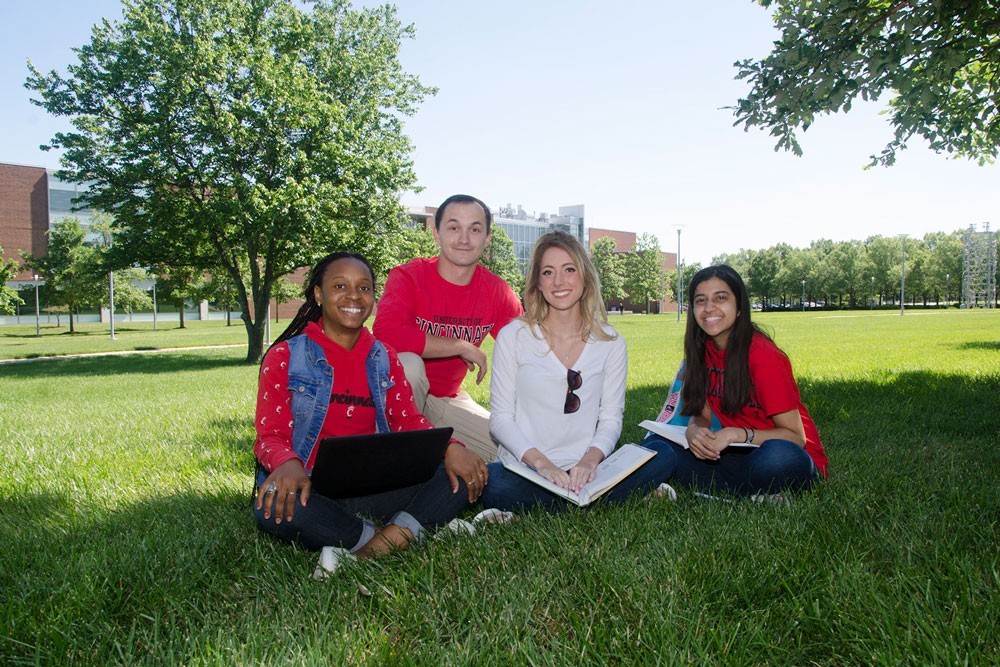 UC Regionals extend fall application deadline
Apply by July 15 to start classes this fall at UC Blue Ash or UC Clermont
The deadline to apply for the 2021 Fall Semester at the University of Cincinnati's regional colleges has been extended from July 1 to July 15.
UC Clermont College and UC Blue Ash College are extending the deadline while making plans for a traditional fall semester with plenty of in-person classes, along with a mix of online course options that help provide the best learning environment for each student.
Students who have yet to apply can do so by visiting www.uc.edu/regionals. The admissions teams at each college can help walk students through the online application process and answer any questions. A high school transcript is required to complete the application process. ACT or SAT test scores are not required.
Students who have already applied to the UC Uptown campus are also eligible to confirm their enrollment at either of UC's regional colleges and start classes this fall.
UC Blue Ash and UC Clermont each offer more than 50 academic programs and provide an authentic UC education with small class sizes, free academic resources, and tuition that is about half of most colleges and universities. Students at UC regionals can also live on the UC Uptown campus and enjoy access to all the resources the university offers.
For more information on either of UC's regional colleges, visit UC Clermont or UC Blue Ash.
About UC's Regional Colleges
UC Clermont College is located in the center of Clermont County on 91 beautiful wooded acres in Batavia Township. The college is an accredited, open-access institution offering more than 50 programs and degrees. UC Clermont is part of the nationally recognized University of Cincinnati. For more information, call 513-732-5200 or visit us online.
UC Blue Ash College is a regional college within the University of Cincinnati. It offers one of the best values in higher education with access to a nationally recognized UC education in more than 50 degree and certificate programs, as well as tuition that is about half of most colleges and universities. The college is located on a scenic 135-acre wooded campus in the heart of Blue Ash, Ohio. To learn more, call 513-745-5600, visit us online, like us on Facebook or follow us on Twitter and Instagram.