WCPO-TV Channel 9: 'It's all about Pride'
UC family medicine physician offers affirming care to LGBTQ patients
WCPO-TV journalist coverage a multi-part series on progress and challenges facing the LGBTQIA+ community in Greater Cincinnati as part of PRIDE month. Coverage included an overview story along with segments that looked a gaps in equity and resources of people in these communities including stories about healthcare.  Sarah Pickle, MD, an associate professor in the UC College of Medicine and family medicine physician at UC Health, spoke to WCPO about the need for better training of physicians to provide affirming care to transgender patients. Pickle is among those advancing changes at UC/UC Health to improve care for transgender individuals.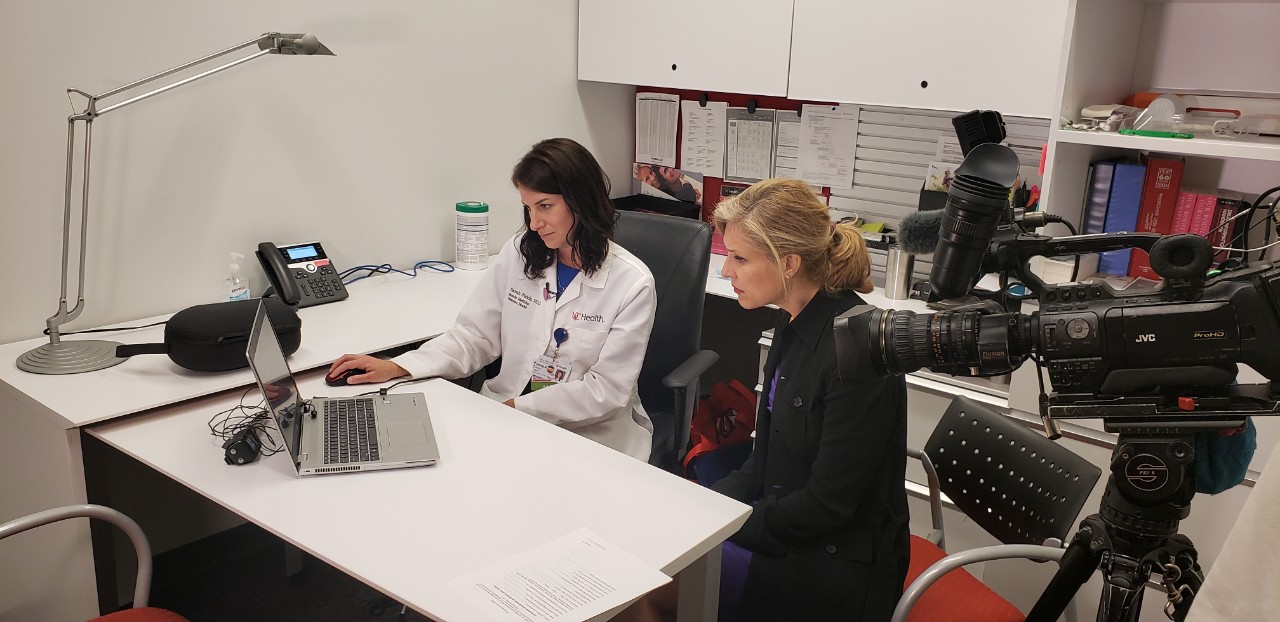 She has worked to create other signals of affirmation among UC/UC Health medical culture and processes, such as revising patient paperwork to ask patients for their preferred pronouns or gender identity.  Affirmation, she said, "starts from the moment they walk in the door. It's what they see." One of her patients, Zach Reinstatler, is a UC undergraduate who spoke about the bias that is encountered when seeking medical care.  Reinstatler, who identifies as non-binary gender fluid, uses pronouns of they, them or their. Tristan Vaughn, founder of the organization Transform and a former project coordinator in the UC LGBTQ Center, helped define terms used in the LGBTQIA+ community to allow audiences to better understand identities. Shanna Stryker, MD, an assistant professor in the UC College of Medicine, spoke about the medical services and support offered by Equitas Health to the LGBTQIA+ community.
Listen to the overview story on WCPO.
Listen to the mini segment on healthcare.
Listen to a discussion on terms in the LGTBQIA+ community.
Featured image courtesy of Unsplash.