The Joe Hall Scholarship Advances Education for Students of Color at UC's School of Social Work
Scholarship honors social work pioneer Joe Hall—and helps diversify the workforce
Armed with a bachelor's degree in fashion merchandising, Kate Barnes worked in corporate retail for six years before realizing she "wanted to work in a profession that connected and supported people in the community." Unsure of which field to pursue, she interviewed professionals in a variety of mental health–related careers, including a school psychologist, clinical psychologist, licensed counselor, and clinical social worker. That's when it clicked.
"I felt that social work most aligned with my goals and personal values," she says. On June 11, 2011, she earned her Master of Social Work (MSW) from the UC College of Allied Health Sciences, and today she works with adolescents with behavioral and mental health issues as Director of School Based Day Treatment at The Children's Home.
Barnes, MSW, LISW-S, started her career at The Children's Home as an intern in January 2010. The internship was made possible thanks to the UC School of Social Work's Joe Hall Scholarship, which Barnes received during her second semester at UC. Established in 1995 by then-Dean Phillip Jackson in partnership with The Children's Home, the Joe Hall Scholarship is awarded to one first-year MSW student annually and supports the student while they complete a two-year field placement at The Children's Home. It honors Joe Hall, a former Board of Trustees member and field liaison at The Children's Home, and his contributions to the field of social work and commitment to advancing education for students of color.
"The Joe Hall Scholarship was created to further [Joe's] goal of having more minority social workers working with children," says Professor and Director of UC's School of Social Work Ruth Anne Van Loon, PhD, LISW, MSW.
We know that debt load is higher for minority students, so it's been a big help in alleviating students' cost of graduate education while also providing really good training.
Ruth Anne Van Loon, PhD, LISW, MSW Director of UC's School of Social Work
For Barnes, the scholarship was instrumental in helping fund her education and reduce financial stress after graduation. "The scholarship was meaningful as a BIPOC (Black, Indigenous, People of Color) social worker and helped me feel supported in pursuing my education," she adds. "Most advanced roles in social work require higher education and licensure, which require more financial resources to achieve. The scholarship can be instrumental in encouraging those who want to advance their careers."
The scholarship also helped Barnes launch her career in social work, enabling her to establish a strong relationship with The Children's Home and its staff and clients. Two days after graduation, Barnes began working full time at The Children's Home as a therapist for a local public school, and she's been working at the agency ever since.
"I have really enjoyed my career at The Children's Home. I love the clients we serve, the people I work with, and the spirit of the agency," Barnes says. "Over the last 10 years, the agency has worked steadily to meet the evolving needs of the community we serve. This is incredibly important to make sure that our interventions are not stagnant since our clients are not."
The scholarship also plays an important role in helping combat the current workforce shortage and diversify the social work field, which is predominately made up of white women.
Part of being in the profession is contributing to the growth, expansion, and development of the next generation of social workers, which is why we feel it's so critical to partner with UC.
Debbie Gingrich, LISW-S. Field Instructor and Chief Clinical Officer for Best Point Behavioral Health
"There is a large minority population in Cincinnati, and it's important to attract a workforce that represents the people we're serving" says Field Instructor and Chief Clinical Officer for Best Point Behavioral Health Debbie Gingrich, LISW-S.
The real-life experience the scholarship provides, particularly for a helping profession, is invaluable, says Field Instructor and Chief Operating Officer of The Children's Home Pam McKie, LISW-S, who graduated from UC's School of Social Work in 1987. "We have a large repertoire of opportunities for these students. With 30-plus programs, we offer a breadth of career paths as well as opportunities for deeper dives into programs they're passionate about so they can really understand options and what is for them or not."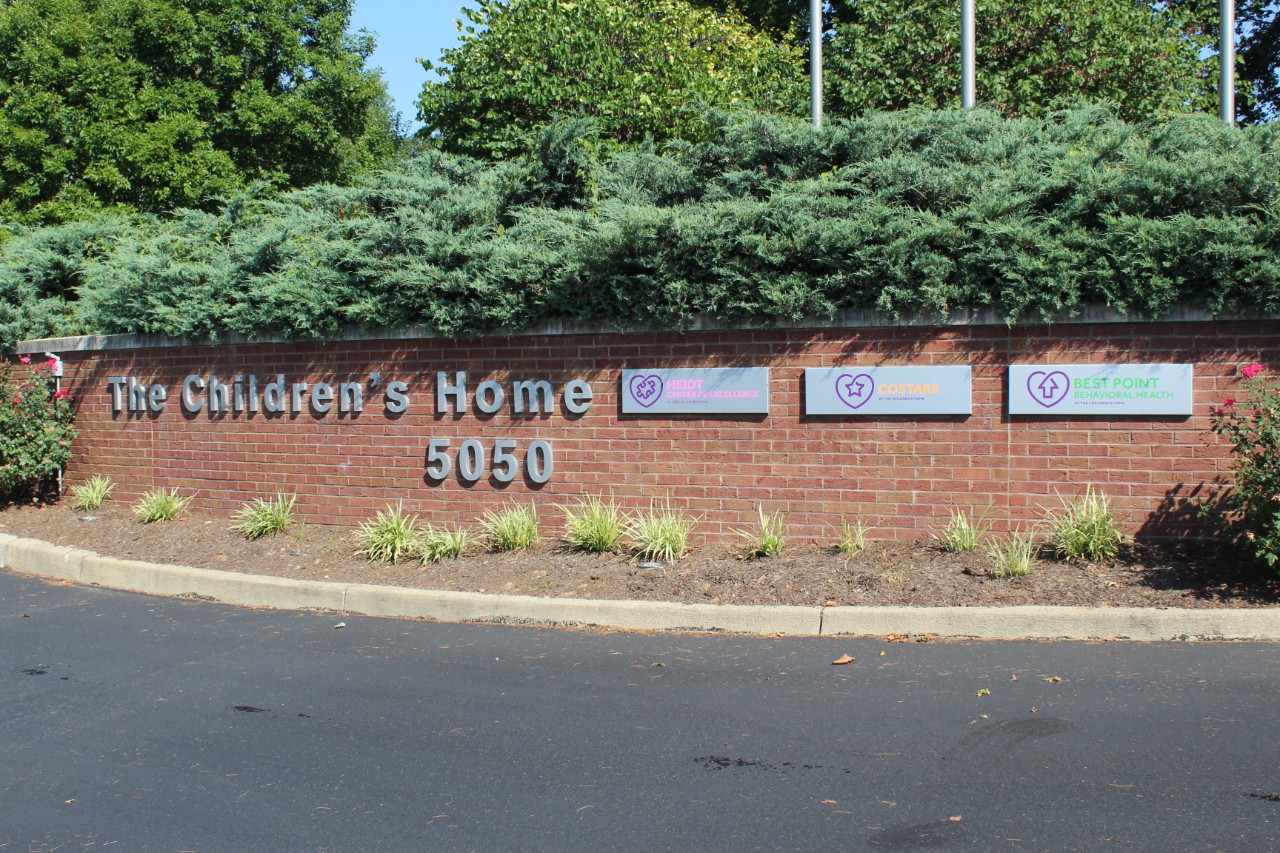 Since the scholarship's launch in 1995, The Children's Home has contributed more than $250,000 in funding that has directly benefited 26 UC students and counting. While the current funding only supports two students annually (one first-year student and one second-year student), community members can help the agency and UC's School of Social Work reach their goal of awarding more Joe Hall Scholarships each year by donating. 
"It's a great recognition for the school that The Children's Home values our partnership by making this scholarship available," Van Loon says. "It's also unique that an agency is making this kind of commitment to students, and we'd like to challenge other agencies in our community to do something similar as a workforce development strategy."