Cincinnati Business Courier: A passion for paradox
Lindner Dean Marianne Lewis discusses new book on both/and thinking
Lindner Dean Marianne Lewis, PhD, and her new co-authored book, "Both/And Thinking: Embracing Creative Tensions to Solve Your Toughest Problems," are the cover story of the latest edition of the Cincinnati Business Courier.
Lewis co-authored "Both/And Thinking" with Wendy Smith, Emma Smith Morris professor of management and academic director of the Women's Leadership Initiative at the University of Delaware's Lerner College of Business and Economics.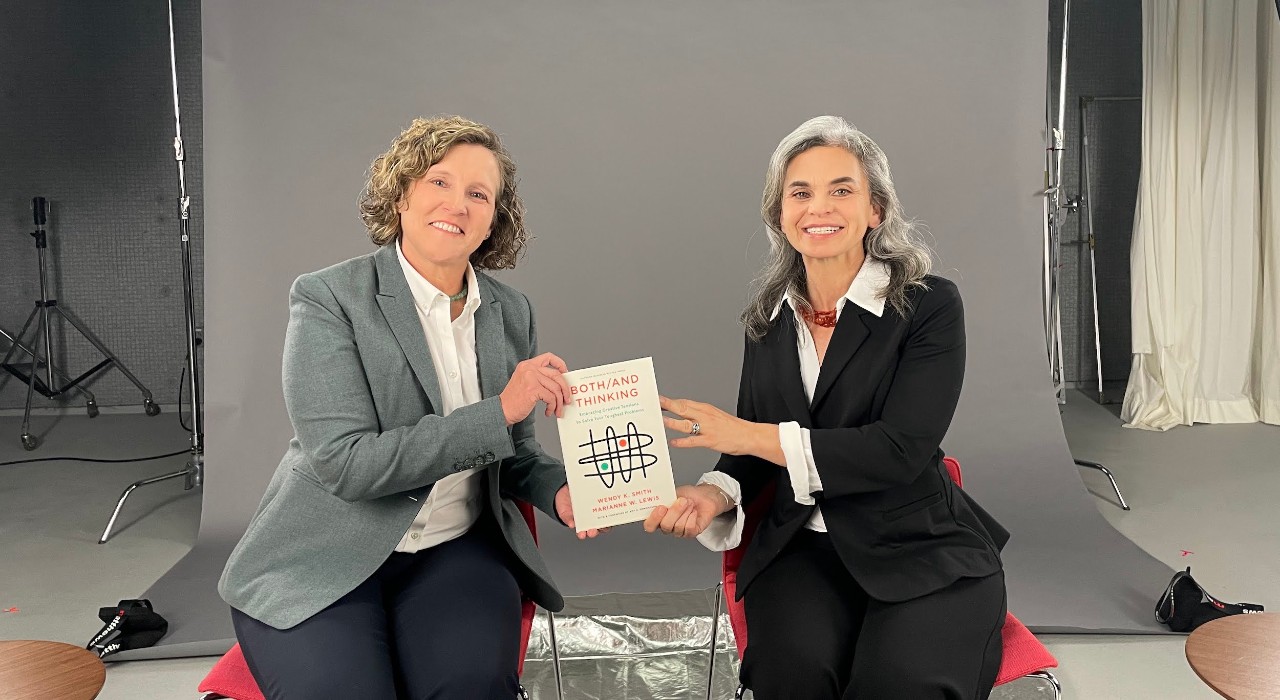 Lewis touched on a number of topics with the Business Courier (subscription required): examples of companies falling victim to either/or thinking, how employees can innovate for the next phase of their careers, how she became interested in paradoxes and both/and thinking, and more.
"I started this research while getting my PhD. I was studying automation, how manufacturing facilities implement new technology, and my focus on technology became a focus on tensions," Lewis said. "As I thought about tensions, I started exploring the notion of paradox, all the way back to Daoism and Greek philosophy."
Lewis also discussed the "key tension" between learning and performing.
"Performing is putting your head down and hitting targets. Learning is about pulling your head up and looking around," Lewis said. "They (are) two very different approaches. In our own careers, we have to be doing both, but you're not actually doing them simultaneously."
Read more in the Cincinnati Business Courier.
Featured image: Marianne Lewis poses with copies of "Both/And Thinking" following a Lindner staff and faculty workshop. Photo by Gavin Vargas.
Marianne on the Move
Lewis is embarking on a national tour, meeting with UC alumni to provide updates about interdisciplinary initiatives at Lindner. At each event, Lewis will engage with alumni about problem solving, leadership, entrepreneurship and more. Each attendee will receive a copy of "Both/And Thinking."