Inflationary Impact on New Housing
Featuring a panel discussion with construction industry experts
The UC Real Estate Center will feature the November Roundtable Series taking place on Friday, Nov. 11, at Cooper Creek Event Center.
All attendees are required to register prior to the event. Sign-in and networking will begin at 7:30 a.m. followed by a breakfast buffet. The program will begin at 8 a.m.
The program, titled "Inflationary Impact on New Housing" will feature a panel discussion with construction industry experts followed by Q&A with the audience. Todd Etter, vice president and director of construction management at Eagle Realty Group, will provide introductions followed by Gregg Fusaro, partner at CIG Communities, to lead the panel discussion.
Focused topics as part of the discussion will include how economic factors are affecting the housing market such as rising costs with building materials and labor, interest rates, how banks are dealing with cost overruns, and how developers and property management companies are creatively mitigating the various shifts in the consumer rental and buyer marketplace.
John Moran, CEO​
Moran Construction Consultants​
Moran was born in Centreville, Mississippi, raised in the Baton Rouge, Louisiana area, and is a graduate of Louisiana State University. Moran has worked in the construction field since high school when he spent summers as a laborer for a local commercial contractor, gaining experience in carpentry, steel erection, metal building construction, and brick masonry. Following graduation from LSU, Moran gained experience as a project manager on various project types ranging from college football stadium expansions to high rise office buildings and health care facilities. READ MORE>>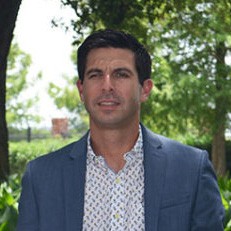 Glendon Steady, COO​
Moran Construction Consultants
Steady was born in Hartford, Connecticut, raised in Baton Rouge, Louisiana, and is a graduate of Louisiana State University. Steady got an early start in the construction industry, spending high school summers as a laborer and carpenter for a local commercial contractor. Carrying his passion for construction into college, he received a Bachelor of Science in construction management and took a leadership role in the Construction Student Association.  READ MORE>>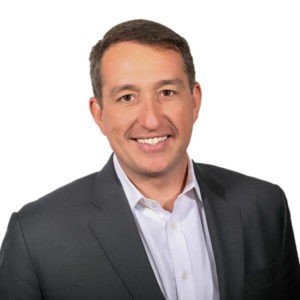 James P. Sullivan, Managing Partner​ 
Fore Property
Sullivan serves as managing partner for Fore Property's Eastern Region. Sullivan is responsible for the development and financing for all new East Coast projects, and oversees the regional construction and property management divisions. Prior to joining Fore Property, he was a project director for a consultant and investment services firm specializing in the energy industry, evaluating over $9 billion in purchase contracts. Sullivan holds a Bachelor of Arts in economics from Princeton University and an Master of Business Administration from Duke University's Fuqua School of Business. READ MORE>>​

Featured image at top by Deposit Photos.
UC Real Estate Roundtable Series
The UC Real Estate Center, in conjunction with our Premier Partner, PNC Bank, is proud to present our 39th season of networking, national and international speakers, and access to industry leaders.
In 1983, the UC Real Estate Roundtable Series was created to establish and maintain links between the university and the business and real estate communities. The Roundtable Series features guest speakers who present their ideas, thoughts and perspectives on topics that impact the real estate industry. The Roundtable Series strives to:
Encourage interaction between real estate professionals and UC students and faculty.
Address issues and topics relevant to the real estate industry and leading professionals.
Expose real estate professionals to industry research conducted at UC and elsewhere.
Our Roundtable Series membership is comprised of an average of more than 200 industry leaders each year. As our numbers continue to grow, the roundtable promises to be a rich opportunity for high-quality programming and networking.