THE UNIVERSITY'S BICENTENNIAL
IS OUR MOMENT TO HONOR THE
PAST, ELEVATE THE PRESENT AND
BEND THE FUTURE.
- UC President Neville Pinto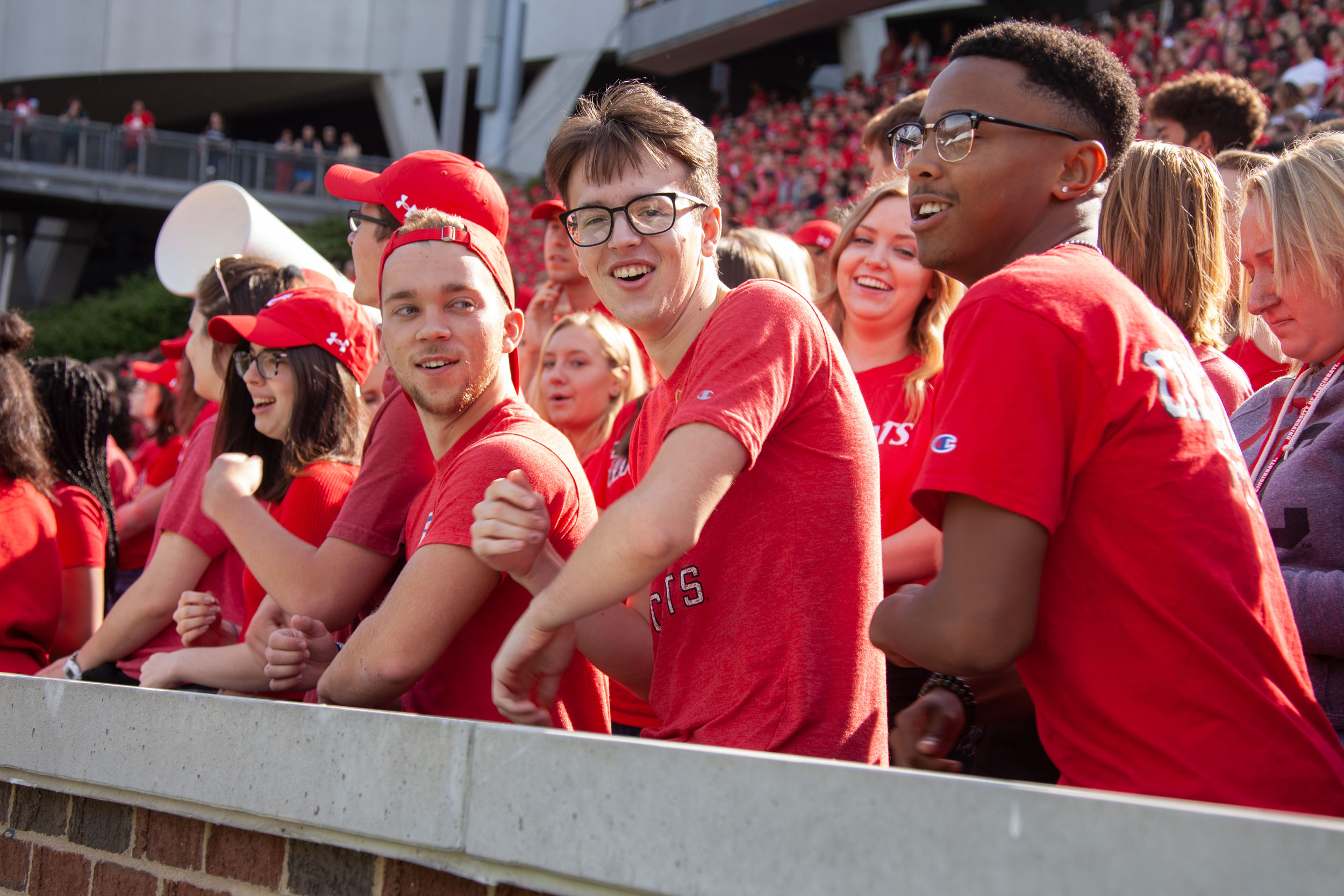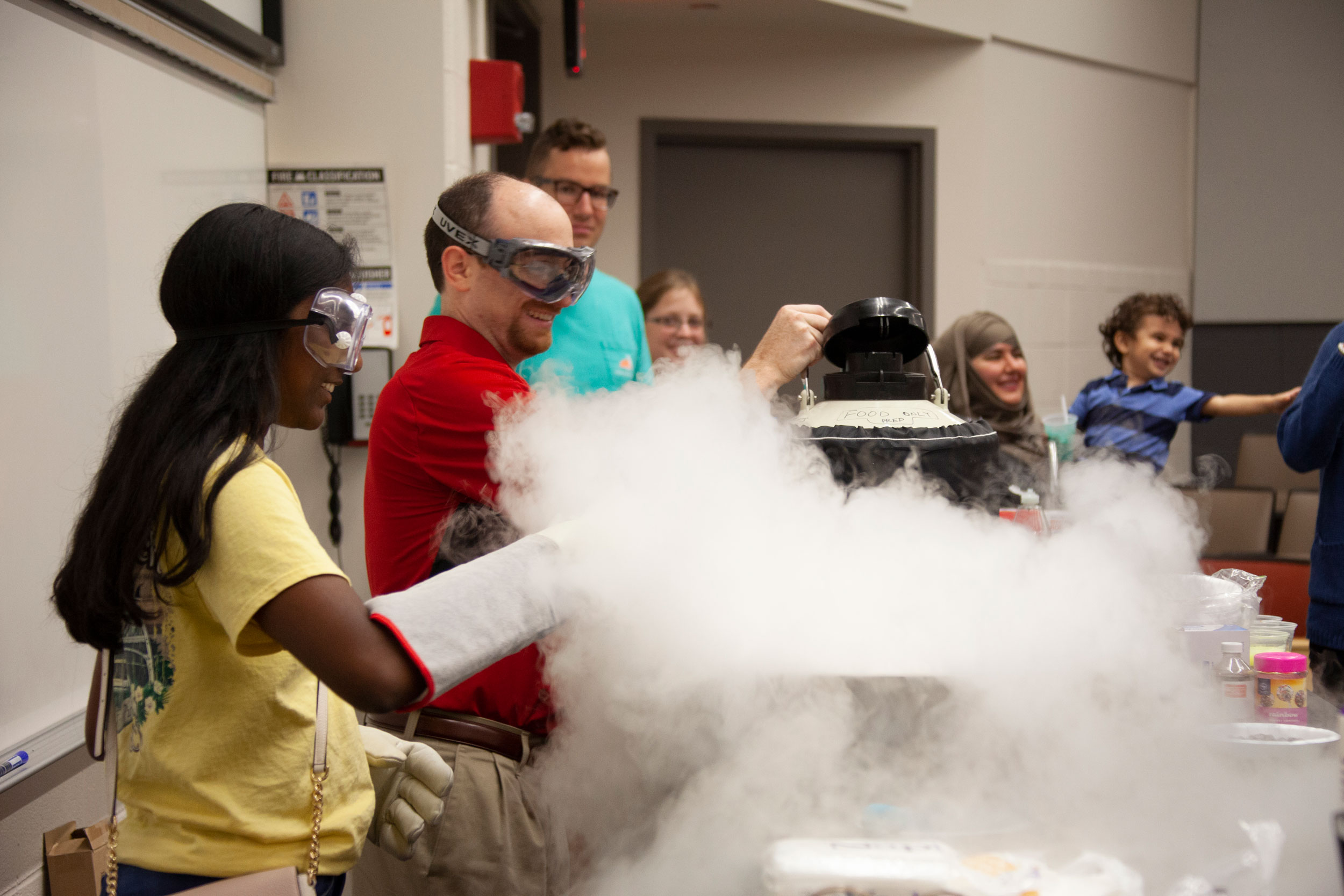 OUR ROOTS, OUR RISE
KICKING OFF ITS BICENTENNIAL
this
year
, the University of Cincinnati bears little resemblance to the two small, frontier colleges to which it traces its origins in 1819. Those institutions merged with UC, which now stands as a Carnegie Research 1, public university with international impact and a record enrollment for six consecutive years. Both the Medical College of Ohio and Cincinnati College received charters from the state of Ohio in January 1819, but the first classes opened at Cincinnati College on November 9 of that same year with 70 students and three faculty.
Opening enrollment – 1819:
70 students
Opening enrollment – 2018:
45,000 students
INNOVATIONS IN HEALTH
AN AUDACIOUS AND VISIONARY
physician, Dr. Daniel Drake, created the Medical College of Ohio 200 years ago and spearheaded a teaching hospital. Both have grown into today's
University of Cincinnati College of Medicine
, the UC Medical Center and our affiliate healthcare system,
UC Health
. UC's bold history of medical innovation includes the first oral polio vaccine, pioneering the study of birth defects, the first heart-lung machine, identification of a genetic variant in a calcium-binding protein that can be linked to heart rhythm dysfunction and pinpointing two genes that convey risk of heart failure 10 times greater than people without the genes. UC also holds international prominence in stroke treatment, developing a treatment protocol emulated around the world, creating the first regional stroke team, and playing a lead role in testing the clot-busting drug tPA – the gold standard medical treatment for stroke caused by a blood clot. UC's stroke team also oversees the national coordinating center for StrokeNET, a network of 25 regional stroke centers across the nation.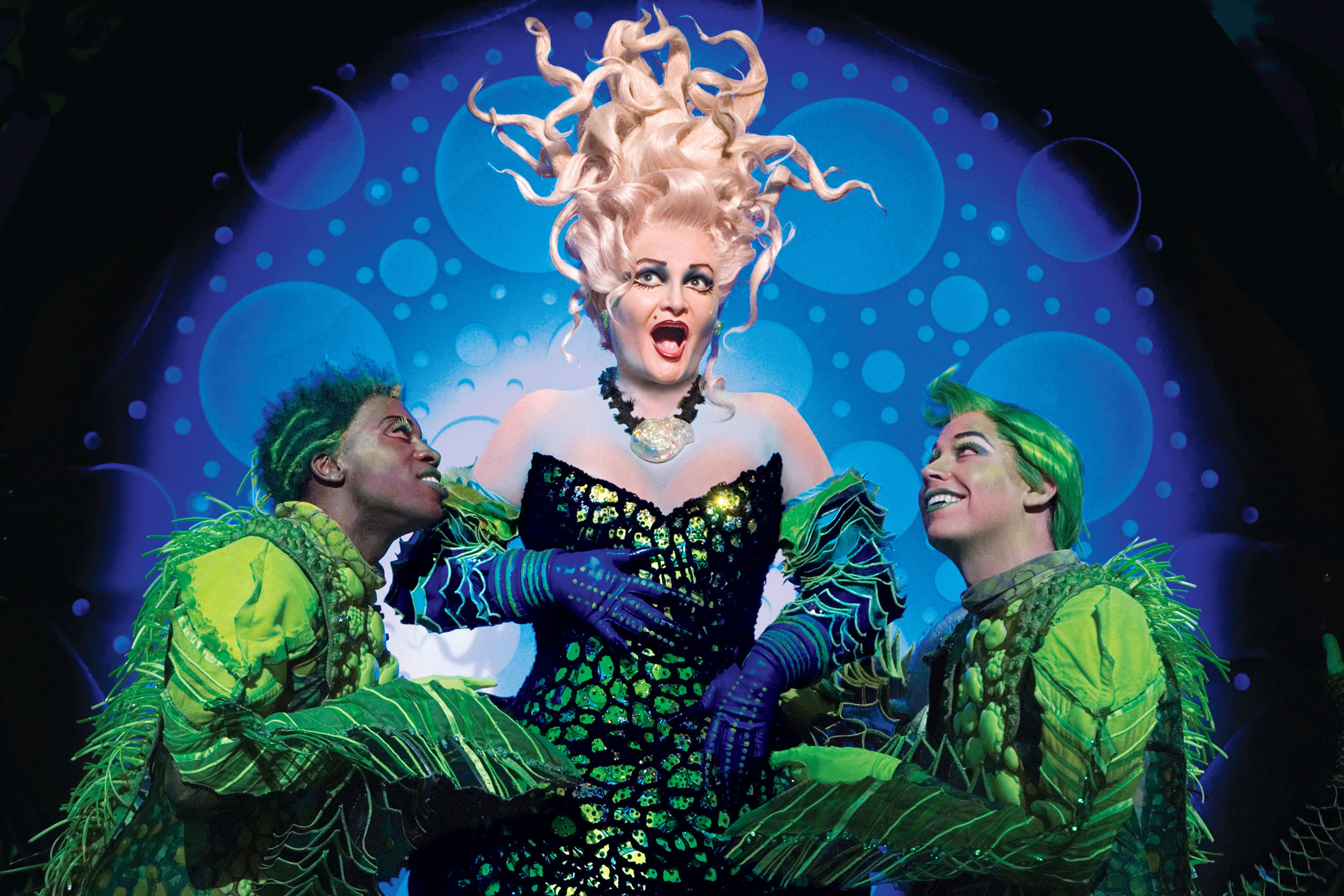 STARS AT CENTER STAGE
THE BOLD DREAM
that grew into the internationally renowned
College-Conservatory of Music
at the University of Cincinnati began with a 13-year-old immigrant from Germany who arrived in Cincinnati in 1849. A single woman, Clara Baur opened her one-room music studio, teaching piano and voice in 1867. Later her Conservatory merged with the College of Music, and the consolidated school became part of UC in 1962. Across the nation and around the world, CCM alumni shine in the spotlight of dance, acting, music theory and performance, composing, conducting, voice, musical theatre and electronic media. UC's BFA musical theatre program was the first in the nation and CCM remains the second largest producer of Broadway performers in the United States. Clara's dream lives on in nearly 1,350 students and 150 faculty members who perform in nearly 1,000 events at CCM each year. Just in time for CCM's 150th anniversary, Clara's great-great-great nephew Tom Baur and his wife Jeanne created a $1.3 million trust with most of it going toward student scholarships.
DISCOVERY DRIVEN
BOLD IS REDEFINING
our understanding of the ancient world. UC's Carl W. Blegen, the first recipient of the Archaeological Institute of America's Gold Medal for Distinguished Achievement, unearthed new insights into Greek civilization with his excavations at Troy and his discovery of the first tablets bearing Linear B script at the Homeric Palace of Nestor in Pylos, Greece. Today, Carl W. Blegen Professor Jack Davis and archaeologist Sharon Stocker, right, continue what he started. They are making worldwide headlines at Pylos with stunning treasures they uncovered in a 3,500-year-old-tomb of a Bronze Age warrior. A tiny, agate sealstone bears huge implications for European art history with its intricate carving of warriors in battle. Other spectacular artifacts include four gold signet rings, necklaces, and a bronze bull's head finial, a possible sign of the warrior's prominence.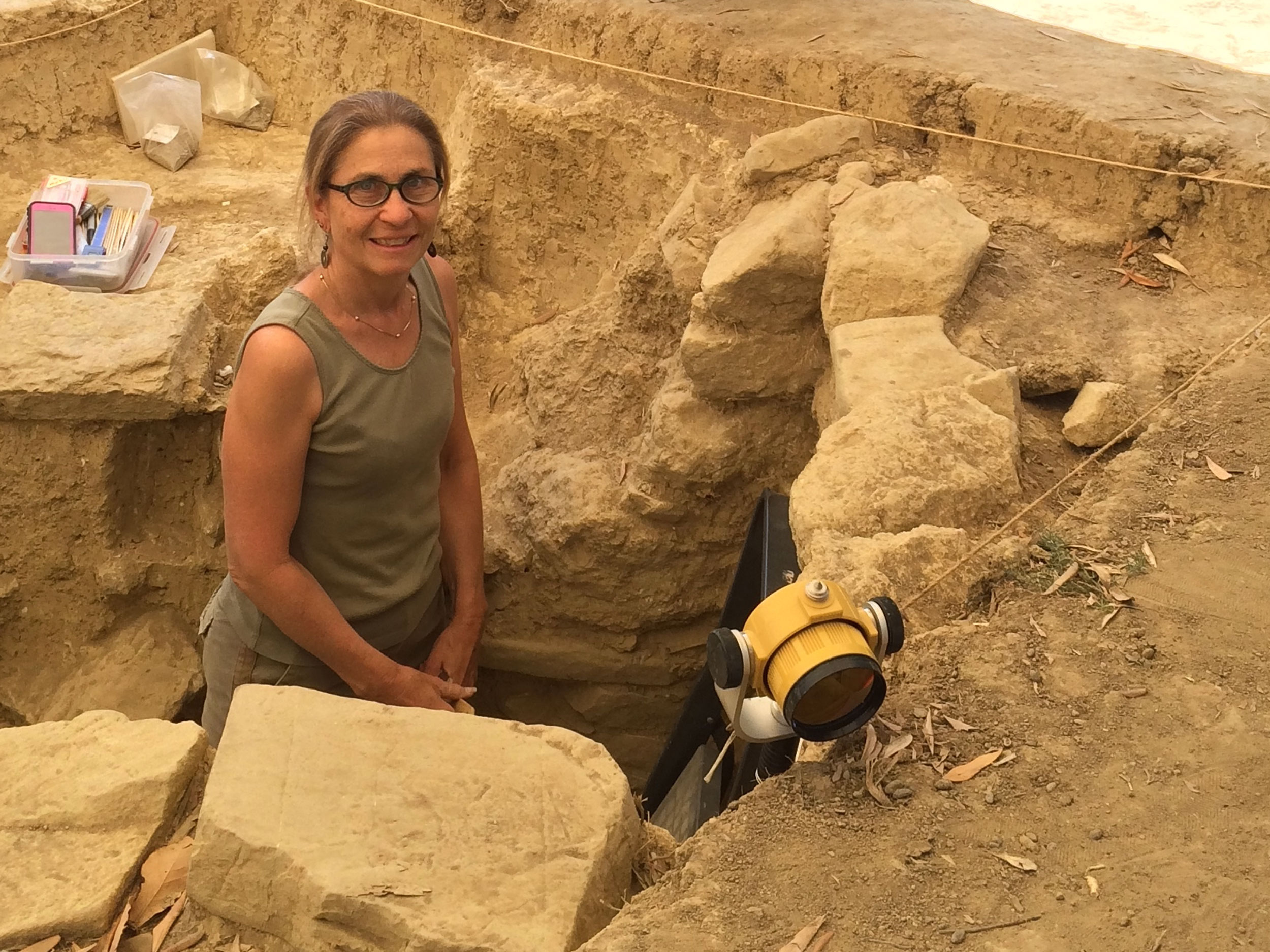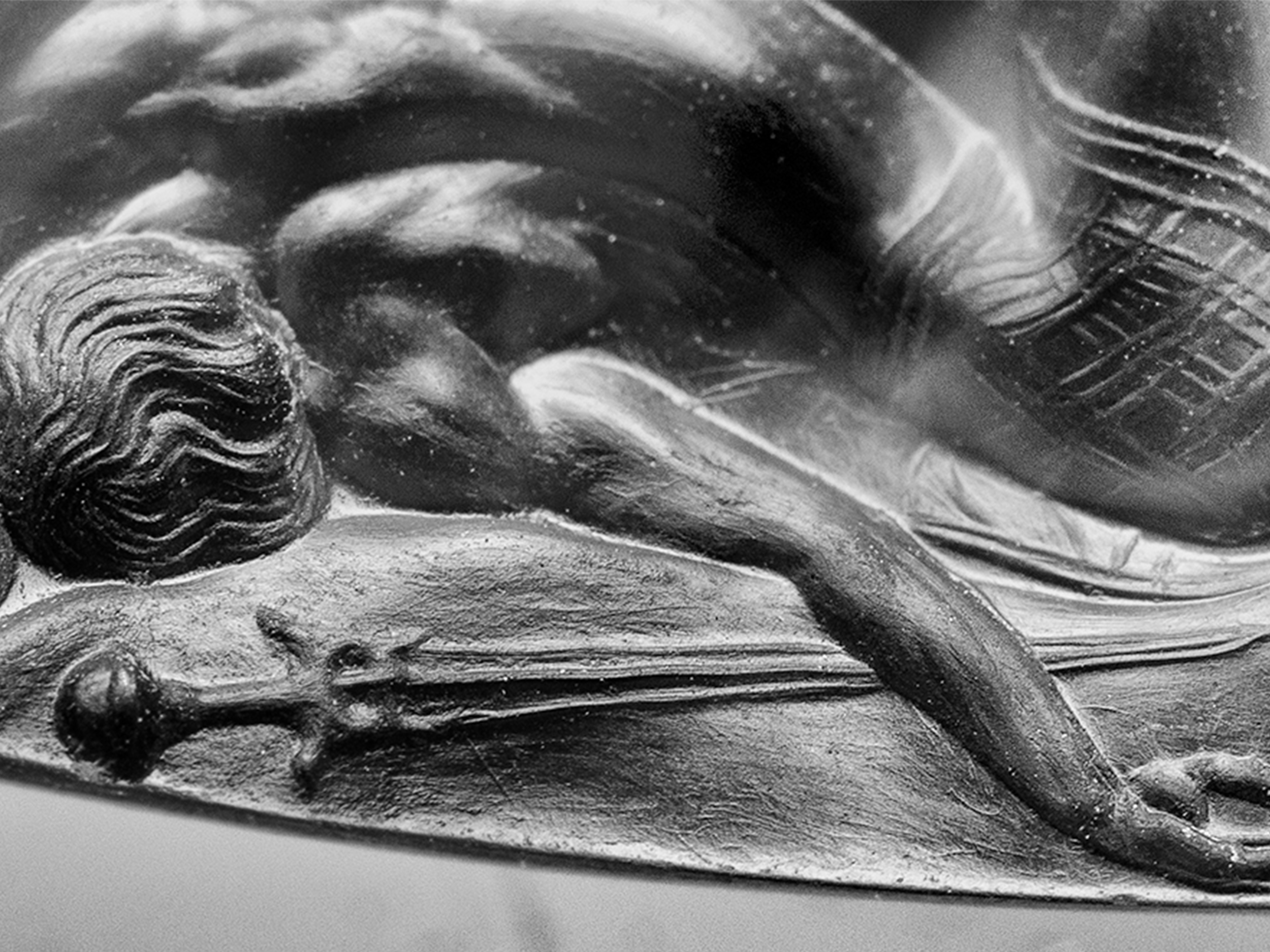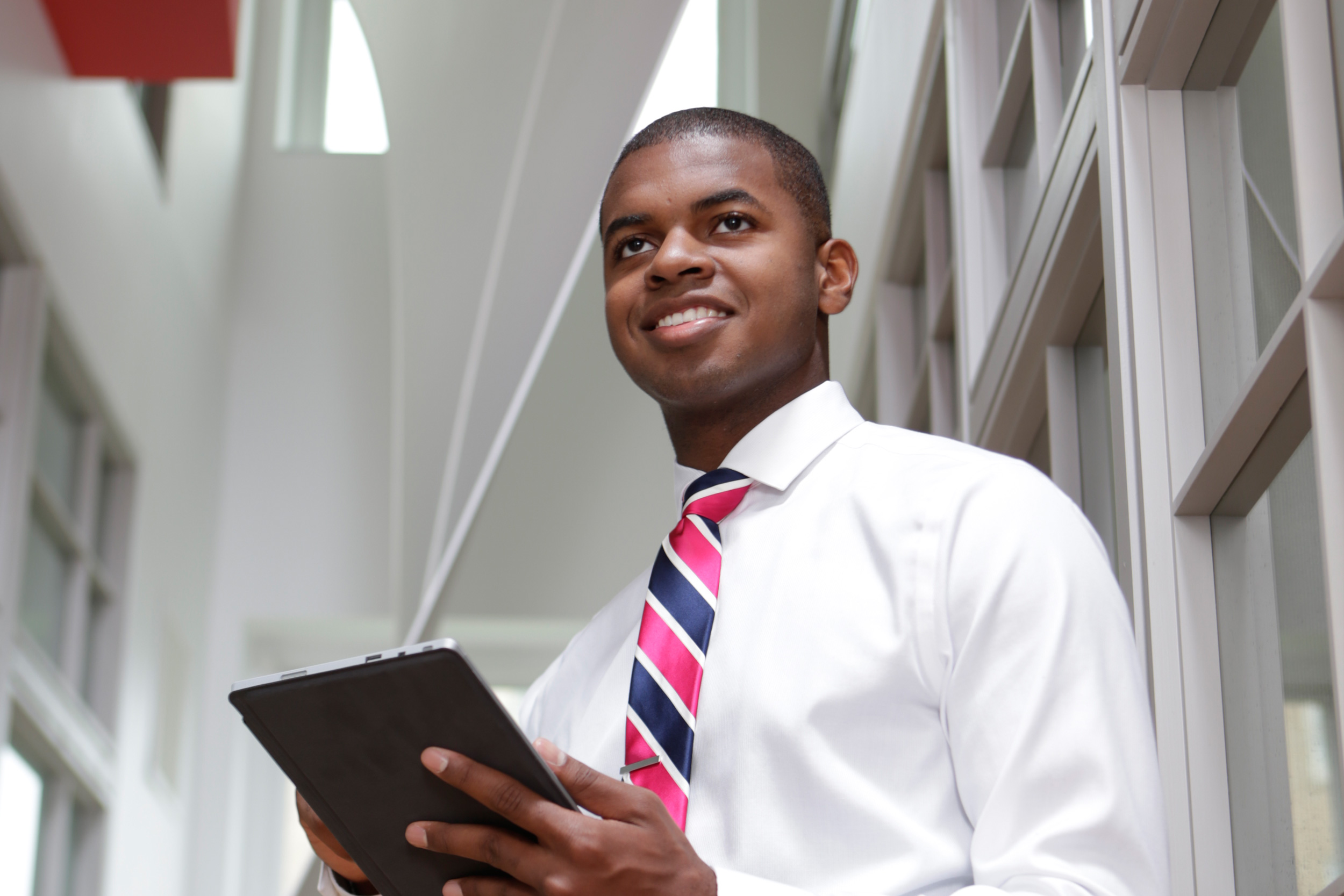 BIRTHPLACE OF CO-OP
BOLD PUTS THE EARNING
into learning. That's what Herman Schneider did when he founded cooperative education at the University of Cincinnati and made UC the birthplace of an innovative approach to college education that combines hands-on work experience with academic studies. Not knowing how his experiment would turn out, Schneider bravely launched his new idea in 1906. Today, UC students collectively earn more than $65 million annually in co-op salaries. Thousands of UC students co-op with 1,800 employers – renovating historic landmarks, finding ways to make oil refining safer for the environment, coordinating public relations for professional sports teams, designing the brand aesthetic for toys, creating fiber arts to sell at an organic farm and so much more. Now 112 years following Schneider's first UC co-op class of 27 students, colleges and universities around the world use the co-op model.
FRONTIERS OF SPACE
BOLD IS REACHING FOR THE STARS.
Before astronaut Neil Armstrong chose to become a professor of engineering at the University of Cincinnati, he rocketed 238,900 miles from Earth on Apollo 11 to become the first human to walk on the moon. Today UC students and faculty work with NASA to achieve the goal of safe human travel to Mars more than 33 million miles away – 138 times farther than our moon. In coming months, NASA plans to launch a cubesized satellite called LEOPARD created by UC students in CubeCats (far right). LEOPARD will test the effectiveness of carbon composites in shielding harmful radiation, a major concern in space travel. In another NASA project, geology professor Andrew Czaja works to determine the most suitable landing sites for its next Mars rover. Other UC faculty and students advance the development of artificial intelligence, drones and other unmanned transportation.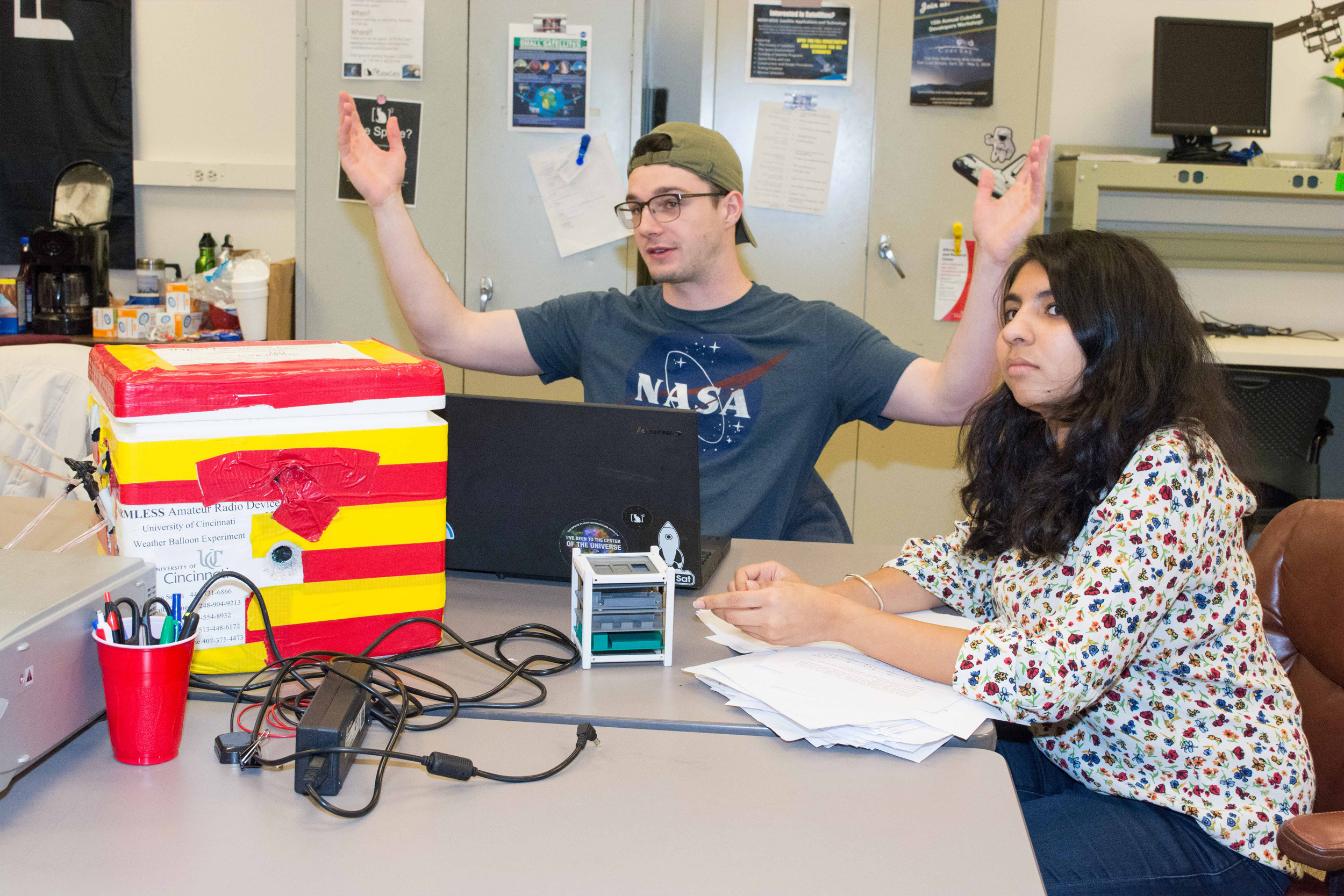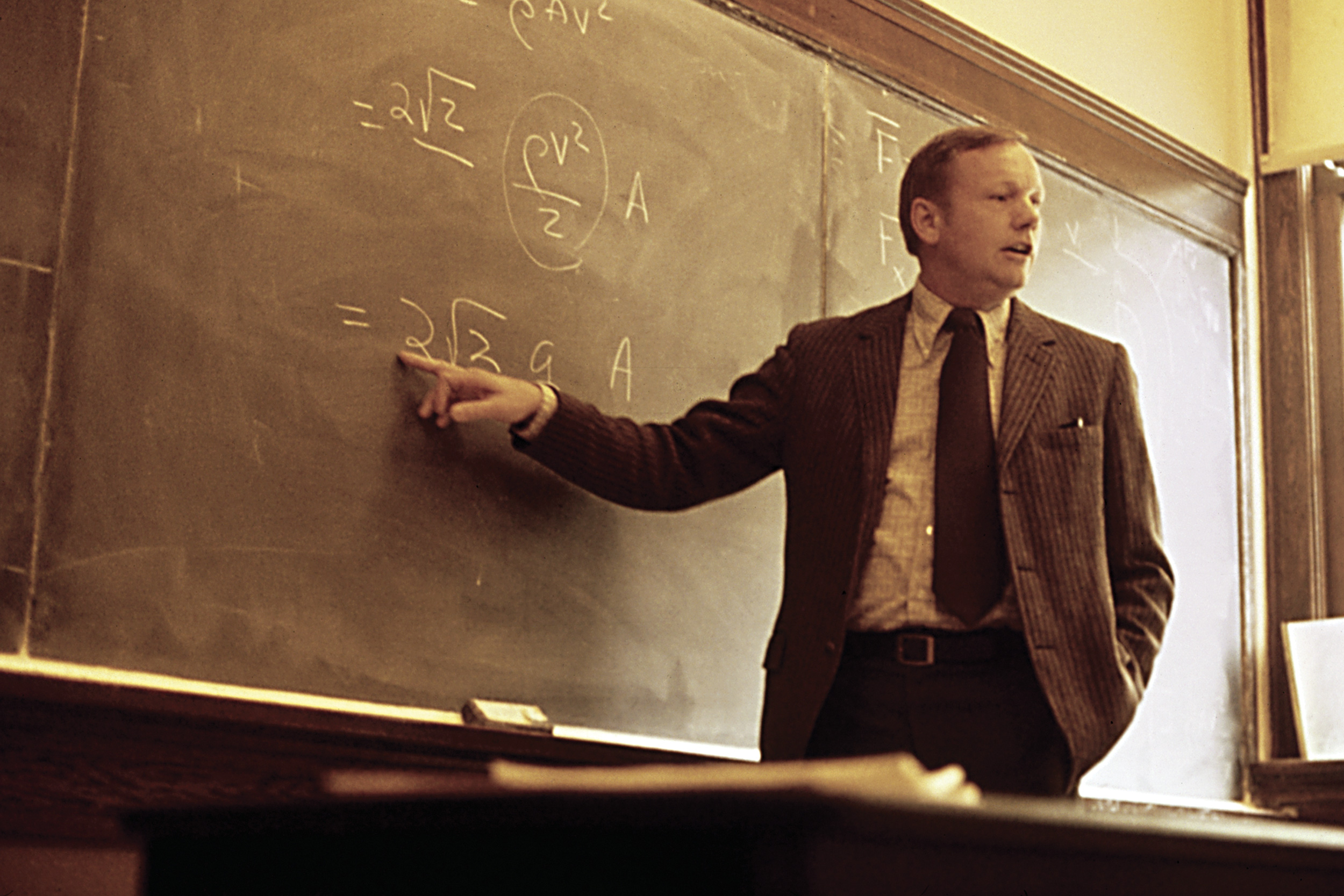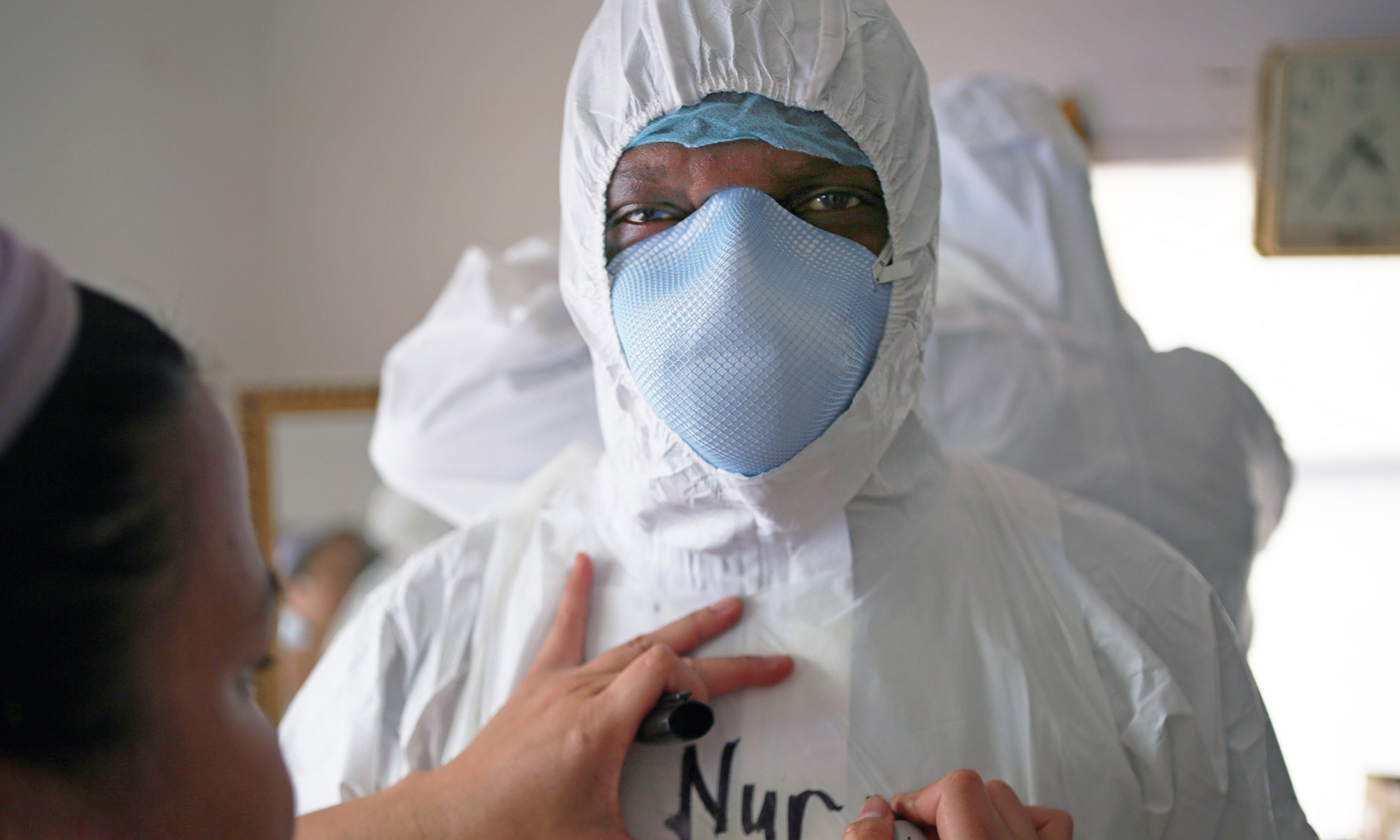 IMPACT LIVES HERE
University of Cincinnati
Four Straight Years of flat tuition for undergraduates
$4.2B economic impact
$1.29B endowment
Over $424M in external awards and contracts (with affiliates)
700,000 hours in volunteer service in local, regional and global communities
Top Tier - Best National Universities (U.S. News & World Report)


Cincinnati, USA
No. 1 Fastest Growing Economy in the Midwest (U.S. Government)
No. 3 Metro Area for Economic Development in the U.S. (Site Selection)
No. 2 Urban Park System in the U.S.
Top 5 City for Finding a Job (ZipRecruiter)
9 Fortune 500 Companies
Top City for New Grads (ZipRecruiter)
No. 6 Most Affordable City in the U.S. (Huffington Post)
CHEER CINCINNATI
HIGHLIGHTS IN BEARCATS SPORTS HISTORY
No short list can cover all of UC's great moments in sports history. With that caveat, here are several highlights from the Bearcats' storied timeline.
National Championships
– Back-to-back men's basketball titles in 1961-62 | 6 individual national champs: tennis player Tony Trabert, swimmers Charles Keating and Josh Schneider, diver Pat Evans, diver Becky Ruehl, weight thrower Annette Echikunwoke | 7 titles in dance (hip-hop).
The Big O
- Oscar Robertson became the all-time leading Bearcats men's basketball scorer – a record that remains to this day, amassing 2,974 points. He led UC to the first two of five straight Final Four appearances in 1959 and 1960 before co-captaining the Olympic gold medal team in 1960 and earning NBA All-Star status 12 times during his legendary pro career.
Renovated Fifth Third Arena
– Men's and women's basketball along with women's volleyball returned home this fall as Fifth Third Arena opened after its $87 million makeover. Two 360-degree concourses, new seats and new clubs greeted fans for the men's opener against Ohio State University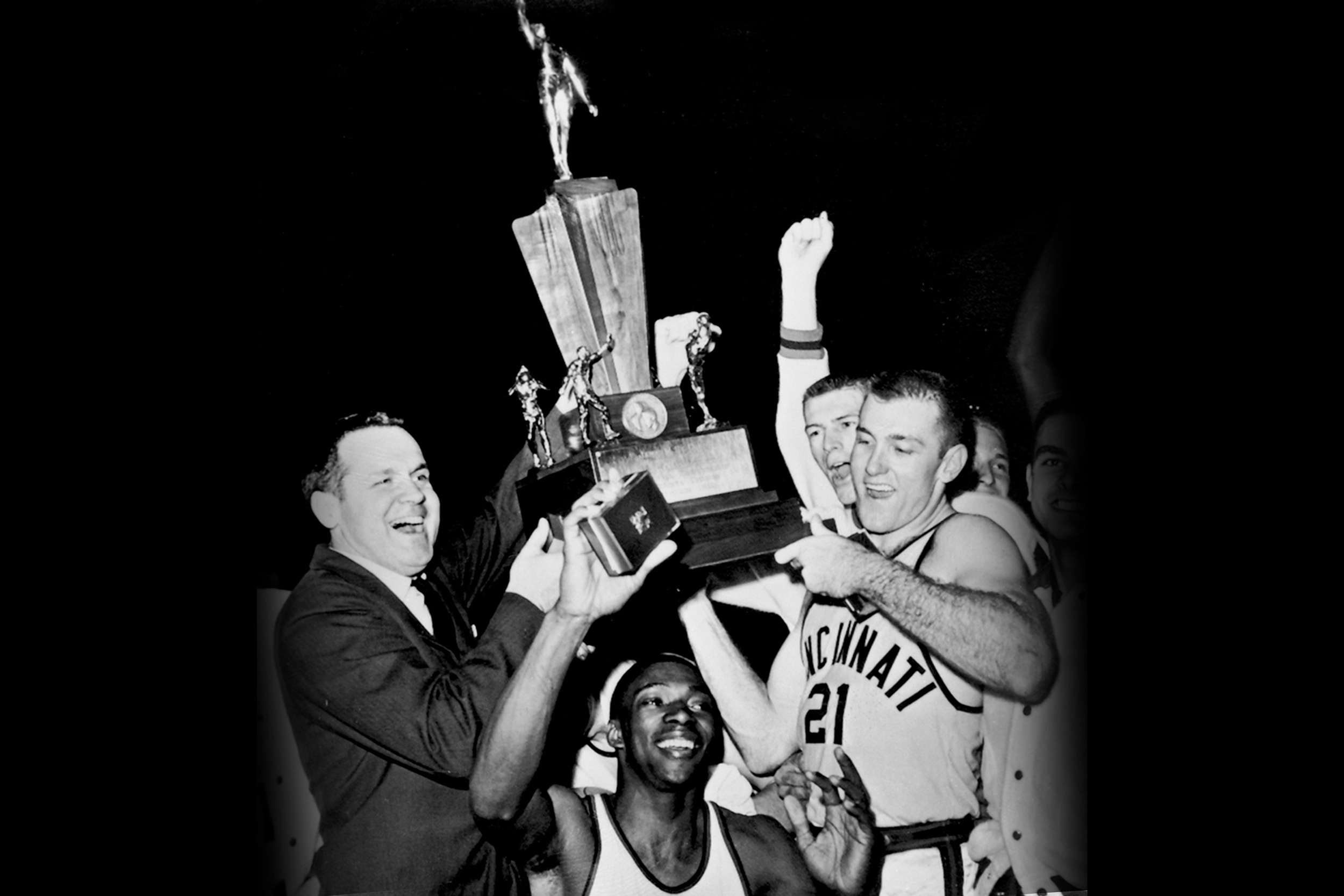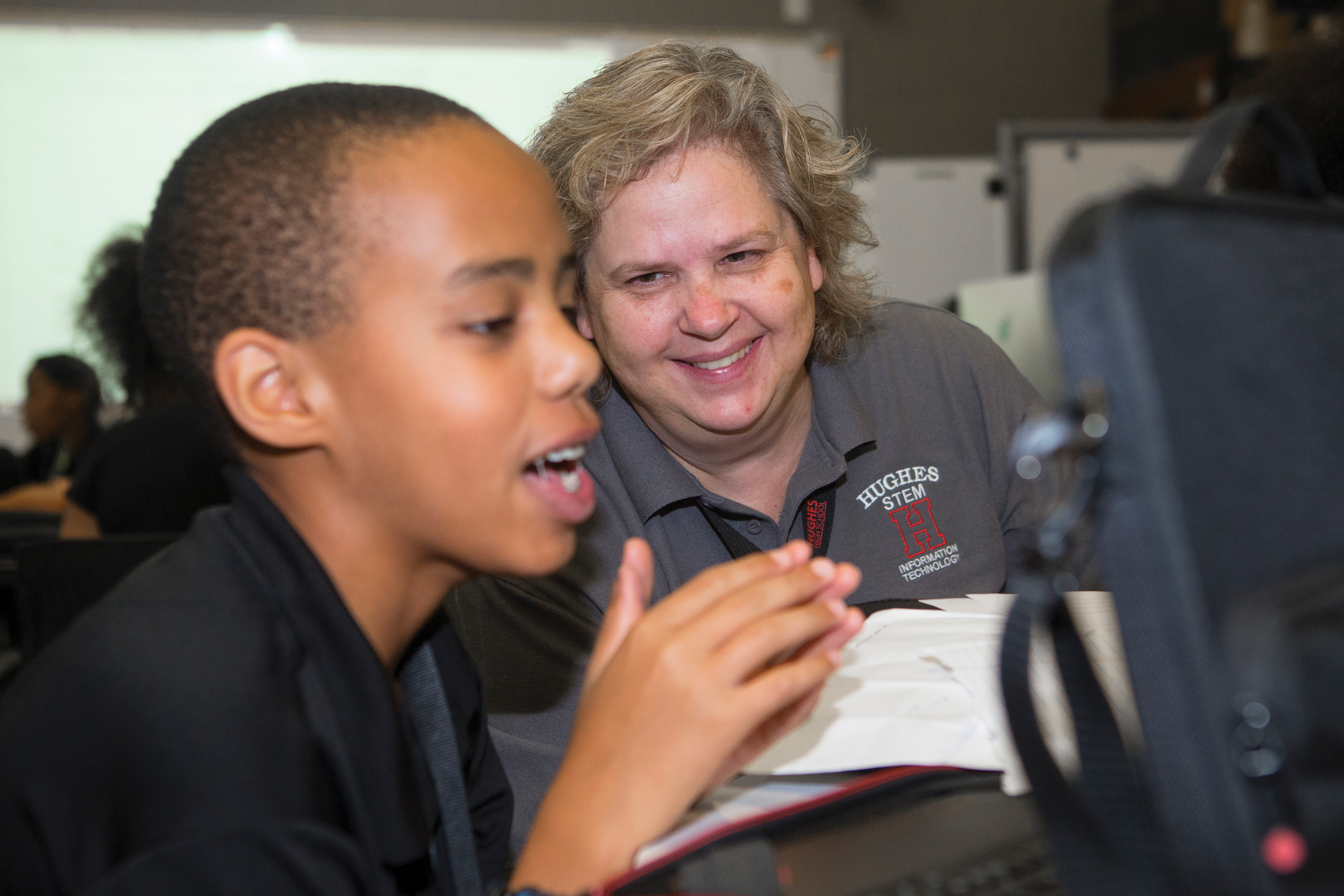 FORGING NEW PATHWAYS
BOLD IS CHANGING THE PARADIGM
and creating unconventional pathways to earn a college degree and change students' lives. Rather than dividing high schools and universities into separate boxes, the Early College Program founded in UC's School of Education and School of Information Technology connects them with innovative opportunities to generate more IT graduates from urban and suburban schools. It challenges the misperception that college is unattainable by making college more accessible to students regardless of their origins or resources. Students begin their first year of college in the program while still in high school. They also get a chance to work in co-op jobs to help them graduate debt free and pursue a shorter pathway to an IT degree. Developed with input from industry, the program launched at Cincinnati's Hughes public high school and has expanded to two more city high schools this fall. Sixteen other school districts in southwest Ohio and two in Cleveland also have launched the program.
CELEBRATE 200
A BICENTENNIAL INSPIRES
a celebration like none other. The University of Cincinnati kicked off its 200th birthday at Homecoming October 5-6. UC's Boldly Bearcat festivities span 14 months and will celebrate the past, elevate the present and bend the future:
Three books on the university's history will mark the momentous occasion. They include a history of UC as an urban public university by historian David Stradling, a collection of essays by UC alumni, faculty and staff and an exploration of the colorful Dr. Daniel Drake – the physician who founded two colleges in 1819 that later became part of the University of Cincinnati. All are published by the new University of Cincinnati Press.
A community grant project will bring UC students and faculty together with community groups to make an impact in Greater Cincinnati. Grants will be announced in January 2019 with up to $100,000 to be invested.
Virtual reality exhibits on and off campus will take users through an interactive series celebrating significant people and achievements in the university's bold history.
Bicentennial Website and Events:
200.uc.edu
Historical Timeline:
magazine.uc.edu/bicentennial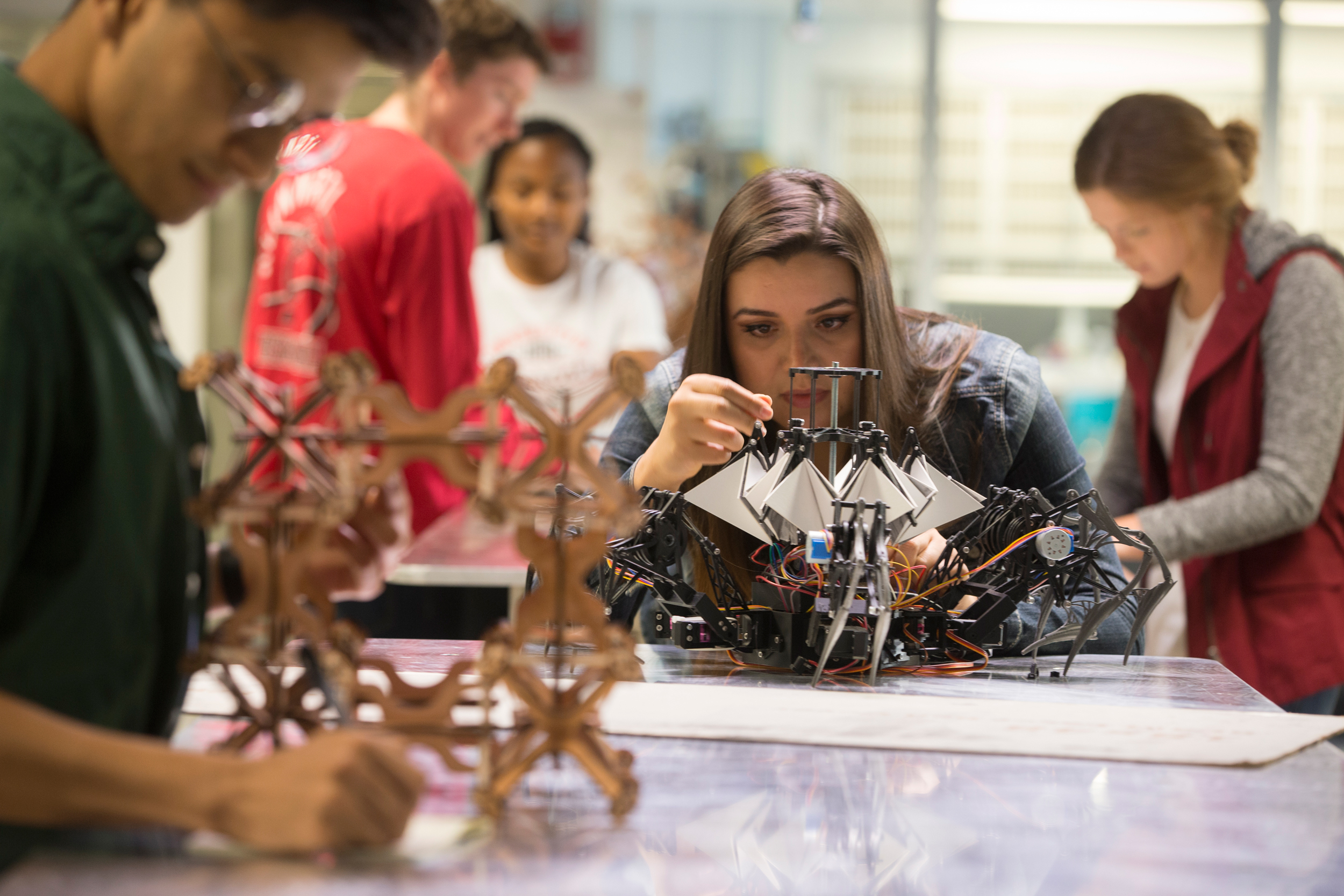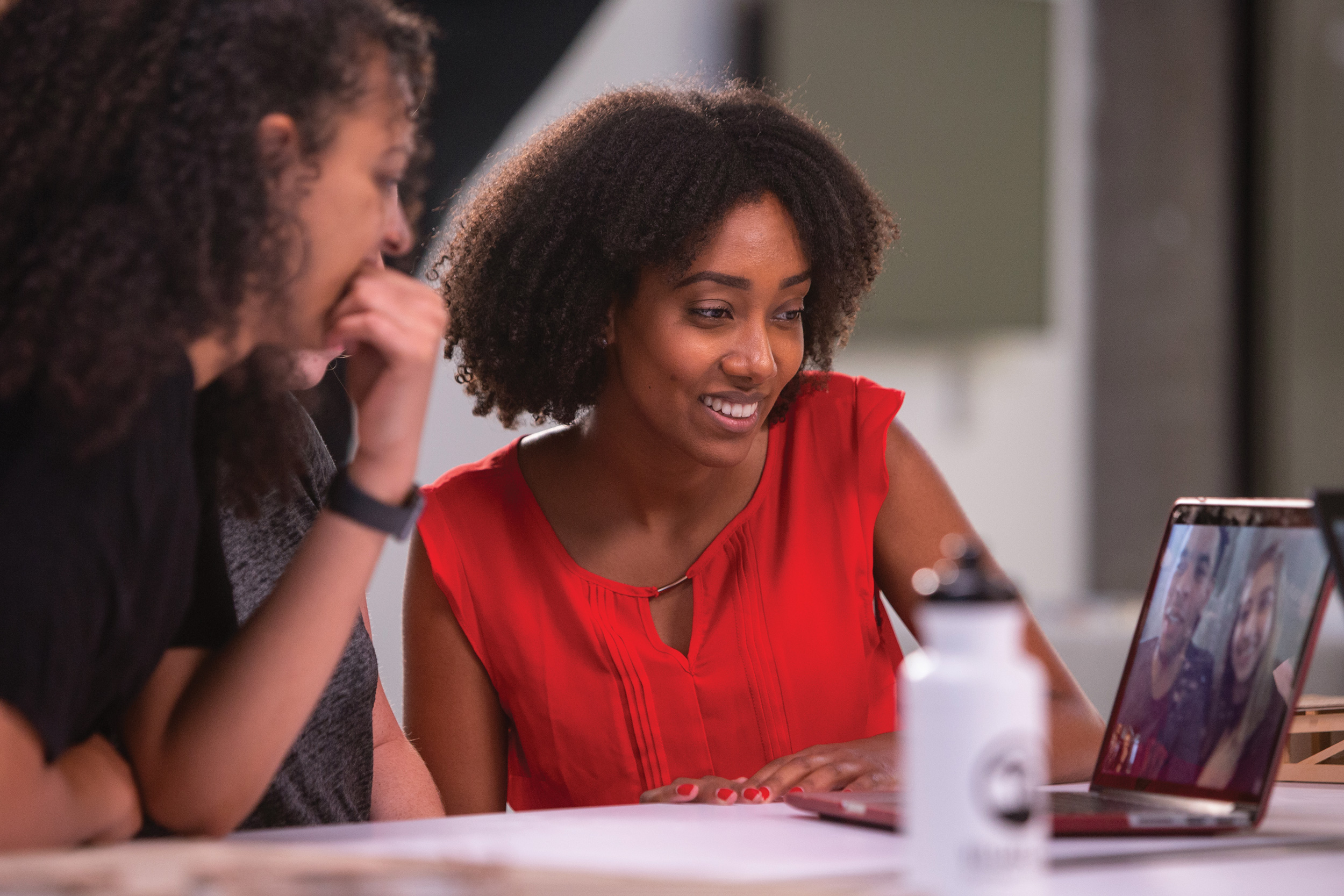 next

lives here

BOLD IS BENDING THE FUTURE.

A powerhouse of research and creativity, the University of Cincinnati elevates its innovation environment into an exciting new era with the grand opening of the 1819 innovation hub. UC also recently announced plans to create a "digital futures" research commons in another building coming soon. The 1819 hub creates an anchor for the new Cincinnati Innovation District as a Midwest destination for thinking, making, doing, discovery and delivery with collaborative spaces, a venture lab, maker space and microfactory. It opens with an all-star line-up, including the

UC-Procter & Gamble simulation center, Kroger Technology's incubation lab, Cincinnati Bell's innovation center, the nonprofit Village Life Outreach, and the Live Well Collaborative

– a partnership of major corporations (P&G, Boeing, Citi, Kraft Foods, LG, General Mills, Pfizer, Hill-Rom and more). UC's digital futures building will add to the region's innovation ecosystem and will be located across the street from 1819. Part of a 5.8-acre development planned by Terrex Development & Construction and Messer Construction, it will occupy one of three office buildings in the mixed-use project, which also features two parking garages and a possible hotel.