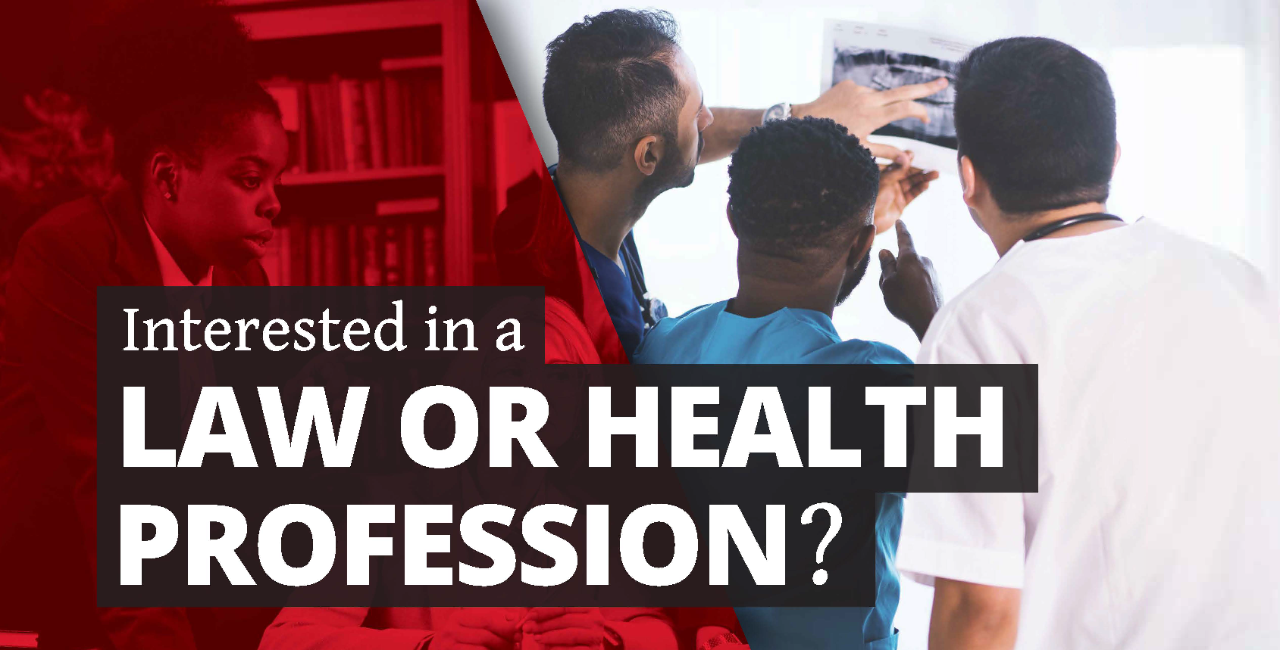 Pre-Chiropractic
Chiropractors care for patients with health problems of the neuromusculoskeletal system, which includes nerves, bones, muscles, ligaments, and tendons. They use spinal adjustments and manipulation, as well as other clinical interventions, to manage patients' health concerns, such as back and neck pain.
Most chiropractic schools do not require a specific major. Therefore, you may major in almost anything. You should consider a major which you enjoy, in which you will perform well and which may serve as a basis for further graduate work or employment should you choose not to apply to or are not admitted to chiropractic school. Admissions committees expect variety in educational programs, so you should take courses in a wide variety of subject areas, no matter what you decide to declare as a major.
What is so hard about being pre-chiropractic?
For many freshmen, the most difficult task is to acquire the study skills and self-discipline necessary to attain academic excellence. The success of your transition to college level work depends not only on ability, but also upon preparation, motivation, organization and how well you learn how to learn. It is important that you really learn the material, not just memorize it, as it is crucial to develop your critical thinking skills. The rigorous curriculum of a pre-chiropractic student demands tenacity and stamina. There will be "star" students in your classes and for the first time in your academic career, you may have to work harder than some students. This can be discouraging.
Is it difficult to get into chiropractic school?
Yes. There are many qualified people who want to go to chiropractic school. You must be well informed, well prepared and extremely determined and work very hard to gain admission. You should also actively explore alternative careers.
What are the admissions requirements?
Common prerequisites for health professions programs
Generally, most chiropractic schools require one year each of general biology, general chemistry, organic chemistry and physics designed for science majors -- labs are required for each.
Chiropractic schools also require psychology, English composition and humanities/social science courses.
You should consult the admissions literature for the specific requirements and recommended courses at each school in which you are interested.
Competitive pre-chiropractic students also possess these important qualities: competitive metrics, strong personal attributes and have meaningful pre-chiropractic and other professional experiences. Visit this webpage for more information about these critical components of your application and meet often with a Pre-Professional advisor.
Will I have to take the MCAT or GRE?
Most chiropractic schools do not require the MCAT or GRE, etc. for admittance into their programs, however, you should consult the admissions literature for the specific requirements at each school in which you are interested in applying.
What do chiropractic schools consider when evaluating applicants?
The criteria for admission varies from school to school, but usually include academic record (GPA), letters of recommendation, demonstrated knowledge and commitment to the profession and a personal interview. Personal characteristics such as integrity and maturity are considered. Early in your college career you should initiate several hours of observation with at least one practicing chiropractor.
What GPA do I need to get into chiropractic school?
This varies from school to school. However, the national mean GPA of first-year chiropractic students is 3.38. It is particularly important that you perform well in your science courses. It is important for those considering professional school to be realistic about the extent to which performance meets admissions expectations.
Is it all over if I have a bad semester?
Admission committees look at the "big picture" as they evaluate applicants. They realize that every student does not hit the ground running when they enter college. Admission committees expect an excellent academic record, but will make some allowances for a problem quarter, slow start or rough spot. If academic problems arise, you must bounce back and perform better than ever to show that the problem was an exception, rather than the rule. Utilize resources such as professor and T.A. office hours, the Learning Commons.
Will I need letters of recommendation?
Yes. Most schools require three letters of recommendation. Be prepared to secure a recommendation from at least one chiropractor and at least one professor. Letters of recommendation are submitted via ChiroCAS.
Amounts and types of aid vary from school to school, as does the cost of your education. You should investigate the costs early in your undergraduate career by visiting the website of each school you are considering. Knowing that you are probably going to incur a substantial loan debt for chiropractic school may affect the way that you borrow for your undergraduate education. Most applicants are eligible for government-originated loans. Apply during January of your application cycle, even if you are still waiting to find out whether or not you have been accepted. Apply for aid at www.fafsa.ed.gov/.

If you are a low-income applicant you may be eligible for a partial fee waiver to offset the cost of the applying to chiropractic school. Check each individual school's policy for more information.
How can the Pre-Professional Advising Center (PPAC) help me?
Preparing for admission to chiropractic school requires careful long-range planning and accurate information. The PPAC specializes in providing you with necessary information and helping you develop good planning skills. The staff of the PPAC provides you with help through each step of the way. PPAC provides services including course selection, career exploration, time management tips, information on individual schools, admissions test preparation advice, managing letters of recommendation and links to ways to get experience in health care settings.
What resources are available to pre-chiropractic students?
Association of Chiropractic Colleges (ACC)
Journal of Chiropractic Education (JCE)
American Chiropractic Association (ACA)
The Council on Chiropractic Education (CCE)
You probably have more questions. Please contact us to make an appointment. It is never too early to start planning.