Credit Evaluation Overview and Checklist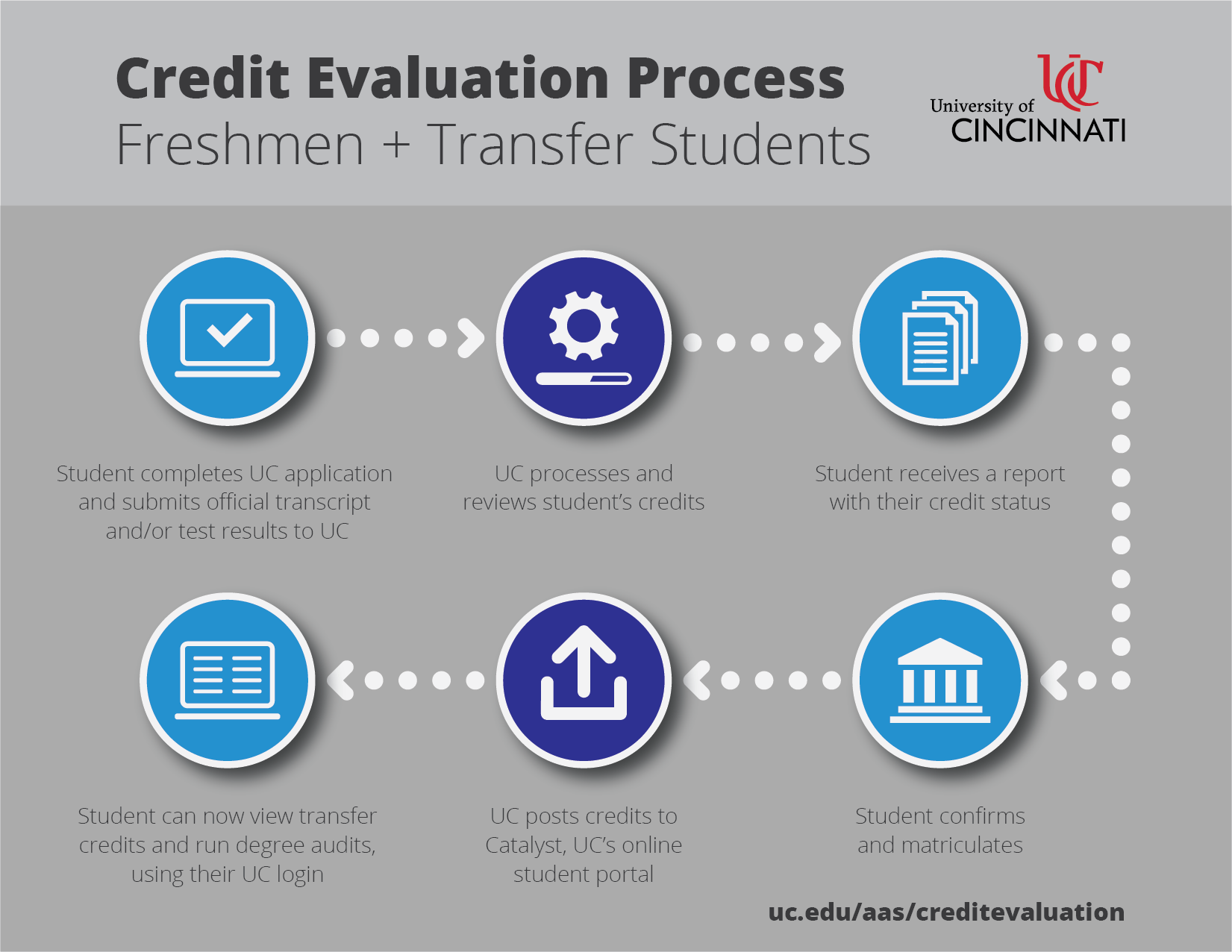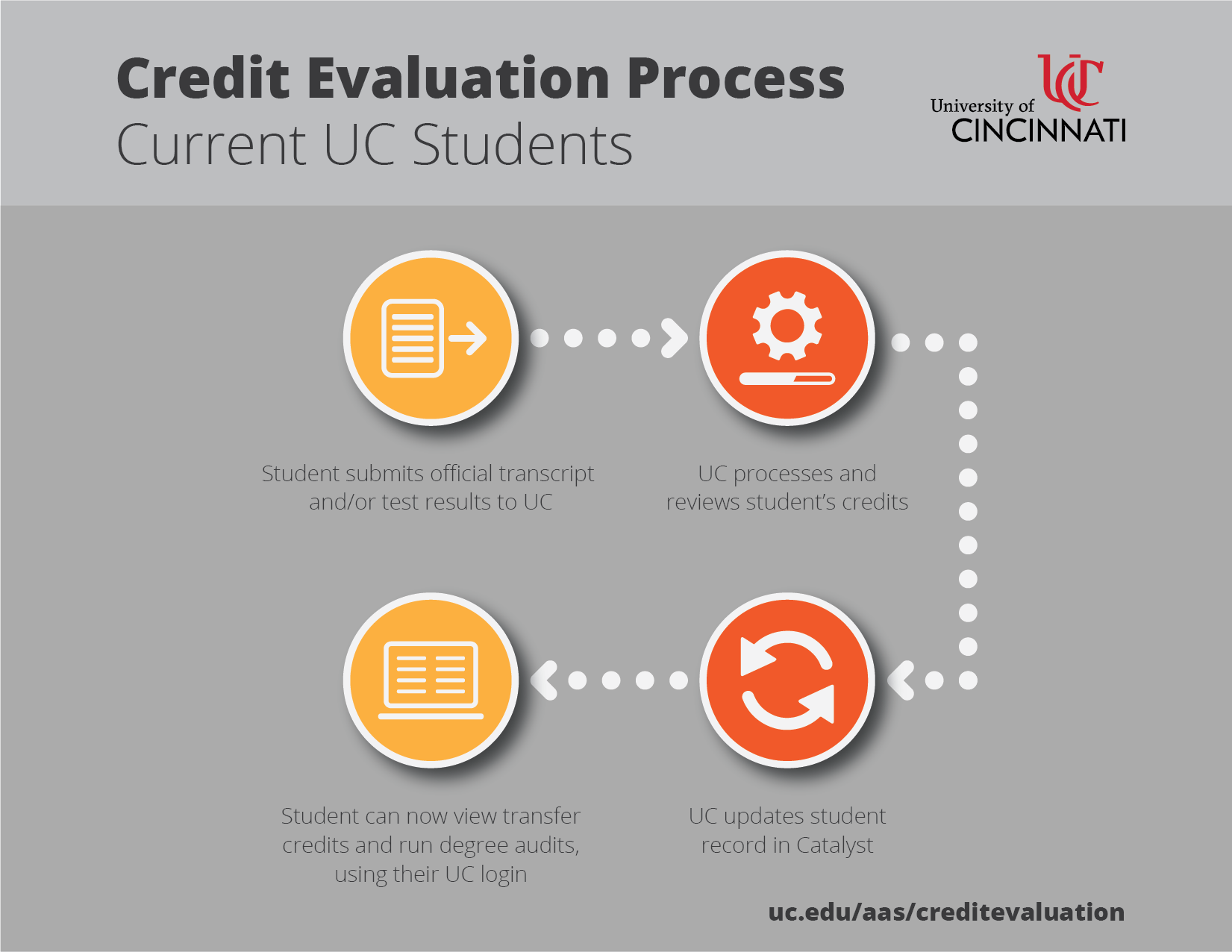 Have you completed an application to the University or are you a current UC student?
Have all official transcripts with final grades been sent to the University of Cincinnati? These may also include any Joint Service Transcripts (Military) or A-Level transcripts.
Have all official test scores (e.g. AP, CLEP, International Baccalaureate) been sent to the University of Cincinnati directly from the testing agency?
Please review our Credit Evaluation timeline for students.
Students who have earned credit through a College Credit Plus or Dual Enrollment program, must send official transcripts to the University of Cincinnati from the college or university that awarded the credit. High school transcripts will not be accepted in lieu of official college transcripts for the purposes of determining transfer credit awards.
While we make every effort to provide a CER immediately after the completion of an application, we may request additional time to research and evaluate credits.