The Black and Red Banner Floats on High. Let All Join in the Battle Cry.
---
Thursday, April 4, 2019
Fifth Third Arena
6 p.m.
Thank you for your interest in attending the Bicentennial Alumni Celebration. Due to the tremendous enthusiasm around UC's Bicentennial and our 2019 slate of honorees, this event has reached full capacity.
However, this won't be the last chance to celebrate two centuries of excellence at UC. Join us for Bicentennial Community Day and MOMENTUM, a family-friendly event and light-show extravaganza on Saturday, April 6; the Bicentennial Bash red-and-black gala on Friday, Nov. 8; and our traditional Homecoming festivities on Saturday, Nov. 9. Learn more about joining the celebration of this historic UC milestone.
Thank You to Our Sponsors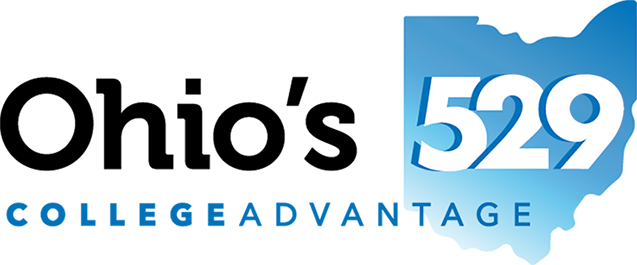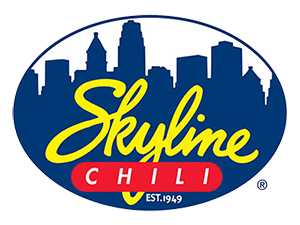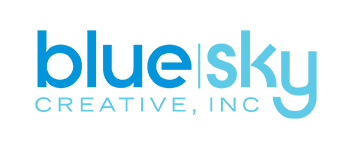 Jerry and Connie Fritz*

Joff and Kelly Moine
Ryan and Kara Rybolt
UC Conference & Event Services
Mrs. Cora Ogle
Dr. Nancy Zimpher and Dr. Ken Howey
Peter Landgren and Judith Schonbach Landgren
Table Sponsors

Allbirds
Bob and Melissa Ambach*
AMGIS Investment Group
Cincinnati Bell
Cuni, Ferguson & LeVay Company, L.P.A.
Tom and Sally Cuni
Todd DeGarmo
Bob and Rose Fealy
Hamilton County Sheriff's Office
Jennifer Heisey and Greg Forest*
Beverly Helmbold Erschell
Johnson Investment Counsel, Inc.
David and Judy Lance*
Lynn and Eva Maddox
Darrell Miller
The Myers Family*
UC Nurse Anesthesia Program
Guard Well Identity Theft Solutions
Great Traditions Building and Development Group
College Partners
Out thanks to all of UC's colleges and the Athletics Department for their partnership and support of the Bicentennial Alumni Celebration.
*Tie It into Scholarships Sponsor
Outstanding Alumni Awards
Congratulations to each college's outstanding alumni award recipients. See past Alumni Association honorees here.

2019 College Outstanding Alumni Award Recipients

| College Name | Award Recipient |
| --- | --- |
| College of Allied Health Sciences | Thomas Herrmann, EdD, AT, PT, CECH '77, '86, Univ '95, CAHS '97 |
| College of Arts and Sciences | Janet Gilligan Abaray, A&S '79, Law '82 |
| Blue Ash College | John David Winstel, UCBA '91, LCOB '93 |
| Carl H. Lindner College of Business | Kirk L. Perry, LCOB '90, Hon '15 |
| Clermont College | Diana C. Williams, Cler '14 |
| College-Conservatory of Music | Betsey Zenk Nuseibeh, CCM '02, CECH '07 |
| College of Design, Architecture, Art, and Planning | Beverly Helmbold Erschell, DAAP '69, '71 |
| College of Education, Criminal Justice, and Human Services | Sheriff James C. Neil, Jr., Univ '78, CECH '80 '84 |
| College of Engineering and Applied Science | Ray L. Brooks, CEAS '83 |
| College of Law | Thomas L. Cuni, A&S '69, Law '75 |
| College of Medicine | Christopher J. Cooper, MD, Med '88 |
| College of Nursing | Wanda O. Wilson, PhD, CRNA, Eve '86, Nur '92, '94, '98 |
| James L. Winkle College of Pharmacy | Rebecca S. Finley, PharmD, Pharm '77, '79 |
| UC Athletics | Timothy O. Brown, DAAP '05 |
Join us as a sponsor of the 2019 UC Bicentennial Alumni Celebration. Your sponsorship enables you to align your organization with UC's most prestigious annual alumni event, celebrating the best and brightest Bearcats. It's an evening of special presentations and performances, plus dinner and cocktails, as we spotlight the incredible accomplishments of our 2019 honorees.
The University of Cincinnati Alumni Association will work with your organization to:
Identify the best sponsorship or package for your needs
Connect you with a compatible target audience
Help you stand out from your competitors
We have a variety of table sponsorships and ticket packages available to fit your needs.
TIE IT INTO SCHOLARSHIPS
Want to make an even greater impact at the Bicentennial Alumni Celebration? Add the "Tie It Into Scholarships" package to your full-table sponsorship for a direct impact on current UC students.
$650 ($250 tax-deductible)
Upgrade any full-table sponsorship to include:
Choice of 10 UC ties/scarves
Donation to UCAA Scholarship Fund
Tie It Into Scholarships-level recognition