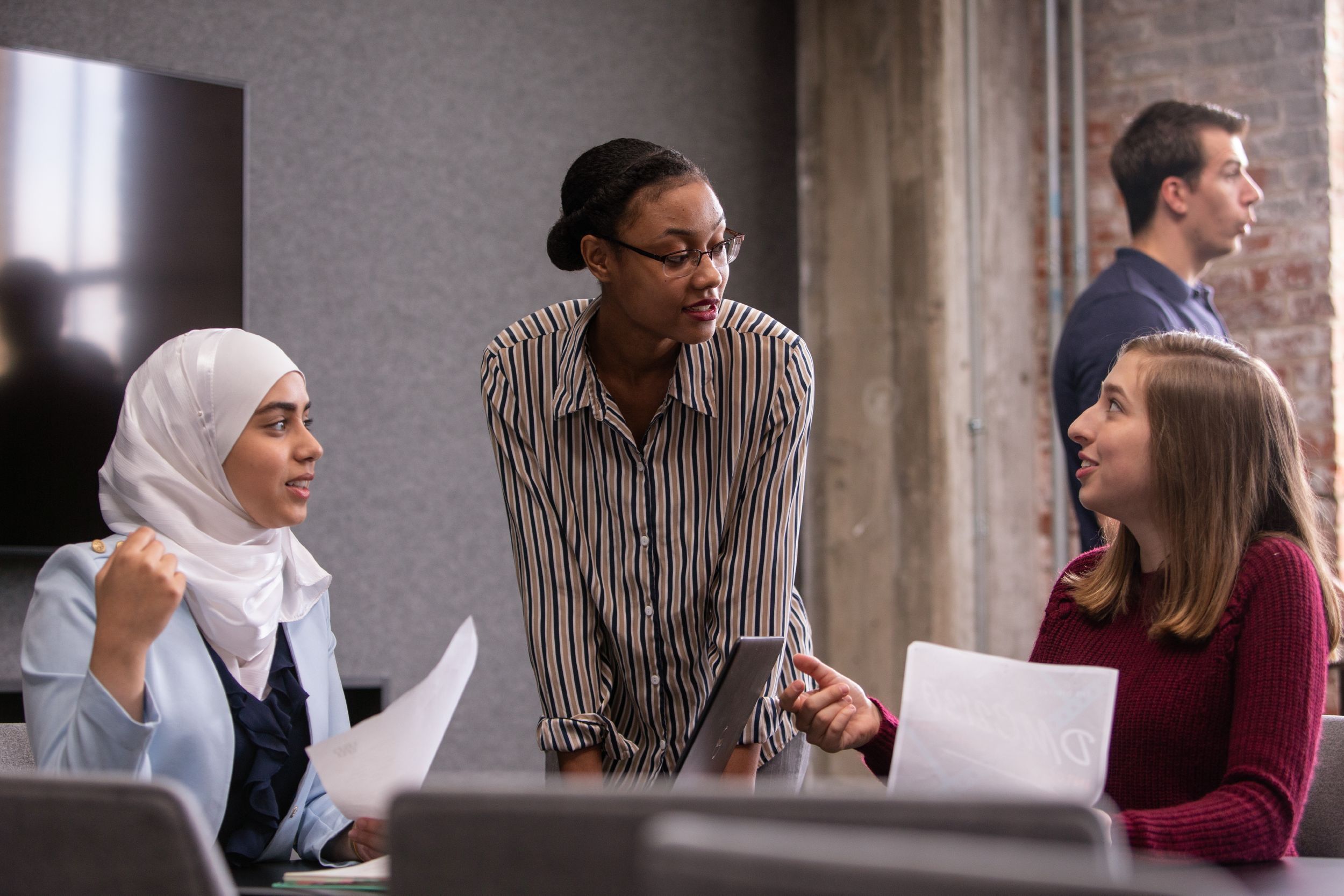 At UC, we believe we are more successful when we work together. We've spent the last 100 years developing deep and impactful partnerships with organizations across a broad spectrum from Fortune 500 companies to cause-based, community non-profits and beyond.
Partnership Opportunities
Talent - Recruit students to work as co-ops, interns, part-time employees or on a project basis. Test-drive young talent for possible future employment.

Student Engagement - Partners and students connect to learn, share and solve complex business problems and social issues. Examples include student focus groups, lunch and learn presentations, guest lectures, sponsored classes, challenges or contests, and more.
Research - Teams of UC faculty and staff perform research on behalf of your company, for example, specific lab testing, method of action research, app development, or environmental impact testing.
Commercialization - We offer intellectual property (IP) protection, licensing and access to the latest University of Cincinnati IP and the ability to run projects through the Venture Lab start-up accelerator.
Employee Education - Refresh, enhance or develop the skills of your current employees through customized executive education programs, design thinking classes, Cincinnati Online, and Communiversity.
Events & Meetings - UC offers spaces for meetings and "creative collisions" with innovation leaders at the 1819 Innovation Hub. Hold your own strategy meetings here, or attend meetings and events hosted by others in the building.
The University of Cincinnati has the oldest and one of the largest co-op programs in the world. We invented cooperative education in 1906; each year more than 3,500 students participate in full-time co-op, and our program consistently ranks in the top 20 nationwide.
As an urban, public research university of more than 44,000 students, UC is well-positioned to maximize partnerships to achieve real results.
UC is home to 14 unique colleges with a wide range of degree programs and specialty areas
Recognized as a top public research institution by the National Science Foundation
Ranked in the top tier of America's best colleges by U.S. News and World Report
Ranked among the top 20 co-op programs by U.S. News and World Report (we created the model in 1906)
Experiential learning and career education are required for all undergraduate students; UC is one of the only universities to require this
Ready to connect?
For more information and to discuss ways we can work together to meet your goals, contact us at engagement@uc.edu or 513-556-6526.