This content will be moved after July 1, 2021. We invite you to visit the new HireUC.com now for the latest information for current and prospective employers and partners.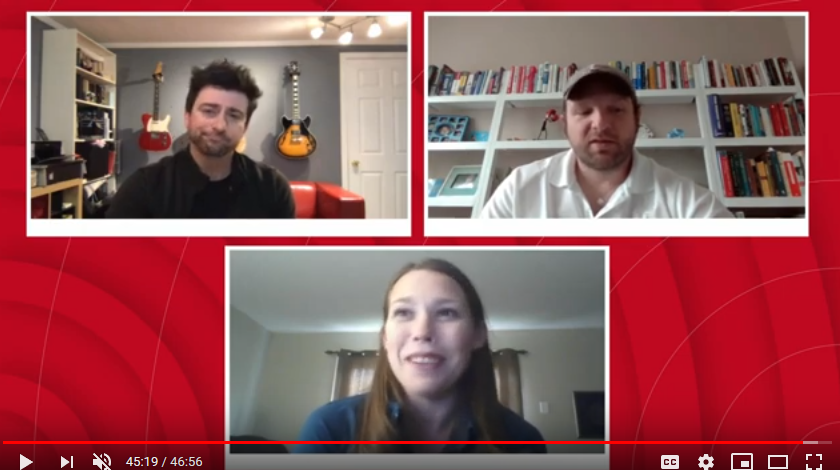 Distanced by Design is a series of open-ended conversations among professional designers on how the COVID-19 pandemic is affecting creativity, innovation, and collaboration and how industry sectors or communities might change as a result.
Alumni of the University of Cincinnati's world-class College of Design, Architecture, Art and Planning (UC-DAAP) are the guests, and each conversation is led by Aaron Bradley, Associate Professor and Director of Creative, Culture and Social Impact Initiatives with UC's Experience-Based Learning and Career Education division.
Many thanks to sponsor Cincinnati Bell for production support.
Find all episodes at Distanced by Design on YouTube.
Hop on the couch and listen in!
in Distanced by Design Episode 1, Dominic Iacobucci of BHDP, Sarah Zahradka of Target, and Aaron Bradley of UC discuss the new "virtual whiteboard," the challenge of judging color on different displays, how a new set of constraints might drive innovation, how to find inspiration when every day is the same, and advice for young designers.
Dominic Iacobucci, BS Architecture '04, M.Arch '06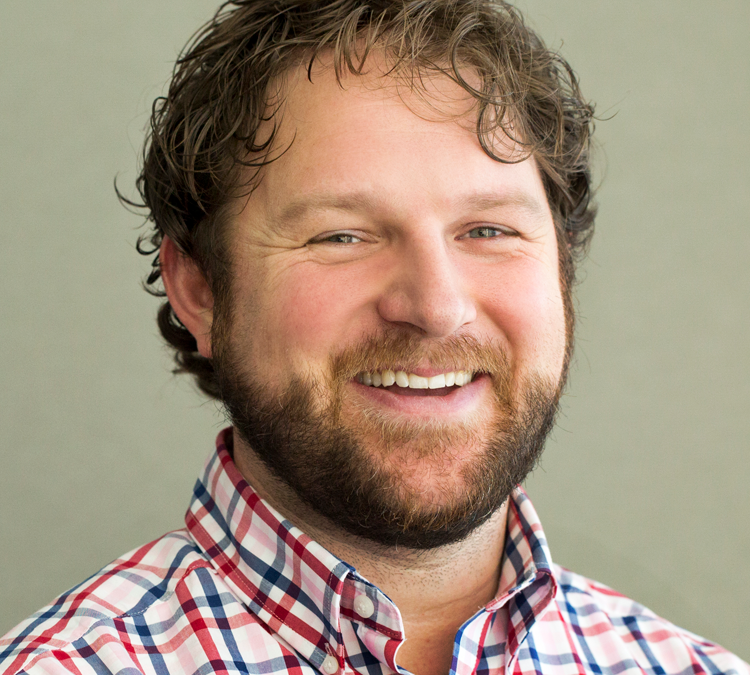 Dominic is a Partner and Workplace Client Leader with BHDP, a full-service architecture firm that specializes in designs for the workplace, retail, higher education, science and industrial organizations worldwide.
From LinkedIn: "Using project leadership, research capabilities, strategic approach, and ProSci Change Management certification, I am responsible for large, complex Fortune 500 clients. I bring logical processes, define and solve complex programming scenarios, work through design solutions, and create guidelines to define space. I've led projects around the world and learned how to successfully manage multiple projects with complex cultural, communication, regional, and schedule challenges."
Dominic has been a volunteer member of the DAAP Alumni Council on and off for ten years, helping spearhead projects such as DAAPmade, DAAPX and DAAP Council guidelines.
Sarah Zahradka, BS Design, Fashion Design '06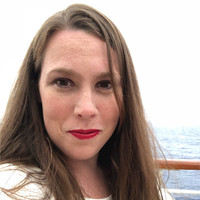 Sarah Zahradka is Senior Designer for for Target's new "All in Motion" activewear and sporting goods brand.
From LinkedIn: "Current designer for all technical and performance outerwear for Men's, Women's and Kids for Target. Outerwear expert with over nine years of technical and fashion outerwear experience and leadership. Core strengths include product innovation, white space opportunities, guest research and data, collaboration, communication and strong leadership skills. Core job competencies include strong understanding of DWR, water proofing, temperature, clo and durability testing, as well as strong experience with down, poly fill, branded fill, international sourcing relationships and duty regulations."
In Distanced by Design Episode 2, community development experts Tamara Harkavy and Mark Muenzer discuss the challenges and opportunities of engaging with community stakeholders virtually rather than in person and adapting to remote collaboration on short notice.
Tamara Harkavy, Master of Community Planning '94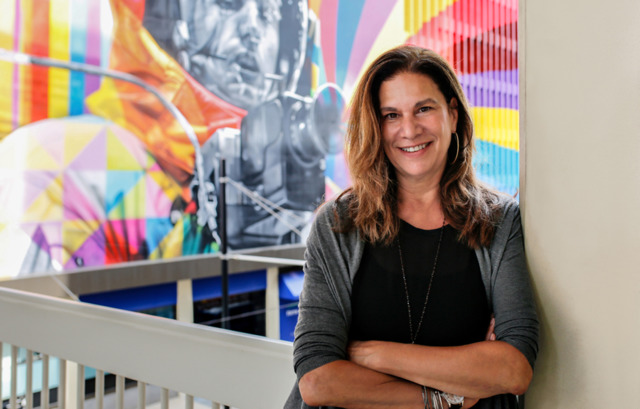 Harkavy is the Founder of ArtWorks Cincinnati.
"ArtWorks is an award-winning Greater Cincinnati nonprofit that transforms people and places through investments in creativity. The organization provides youth ages 14-21, mainly from underserved households, with competitive 21st-century career readiness skills through mentorship by professional artists.
"Since 1996, ArtWorks has employed more than 3,600 youth and 3,200 creative professionals, and the organization has completed more than 12,500 public and private art projects that includes 190 permanent outdoor murals, contributing to the region's global reputation as an arts destination."
ArtWorks grew out of Harkavy's 1993 UC-DAAP graduate school internship at Ziegler Park in Cincinnati's Over-the-Rhine neighborhood, where she created a free two-week summer art camp for 50 neighborhood kids.
Source: ArtWorks website
Mark Muenzer, Master of Community Planning '99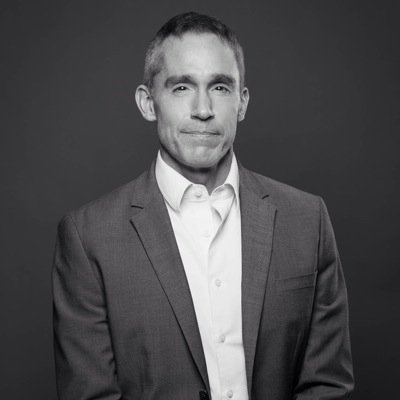 Mark Muenzer is Community Development and Transportation Director at the City of Redwood City, California.
"Muenzer has more than 20 years of experience in community development, planning, transportation and related fields. Muenzer came to Redwood City from the City of Menlo Park where he was the community development director overseeing the Planning, Building, Housing and Economic Development divisions. In that role, Muenzer managed department staff processing numerous large and complex mixed-use development projects including an eight-acre Stanford University mixed-use project and the proposed 60-acre Facebook Willow Village.

"Prior to working with the City of Menlo Park, Muenzer served as the department head overseeing the building/inspection services, planning/zoning and housing/grants divisions and managed all city transportation and mobility policy initiatives for the City of Evanston, Illinois. He also served as Evanston's first LGBT liaison, providing a resource within city government for the community's LGBT residents. Other experience included various management roles with the City of Chicago Department of Planning and Development; serving as the community development director for the City of Countryside, Illinois; and as contract services manager for the Hamilton County Development Company, Inc."

Source: San Mateo Daily Journal, "New Community Development and Transportation director for Redwood City," July 27, 2019
Distanced by Design Episode 3 features Julie Koch-Beinke and Mark Koch, co-founders and partners of Alternatives, a full-service branding and creative agency based in New York City.
In this episode, our guests discuss how two high school kids went on to form a life partnership as well as unexpected benefits for the design world as the COVID crisis creates a need for innovative ideas.
Julie Koch-Beinke, BS Design, Graphic Design '82
According to her bio, Julie thrives on being immersed in the creative process, being in the heart of the action (why I love NYC) and singing with Tini. Julie is a graduate of the University of Cincinnati College of Design, Architecture, Art and Planning, Magna Cum Laude, and the Business Perspectives for Creative Leaders Program at the Yale School of Management. In addition to speaking and receiving numerous design awards, Julie holds several U.S. design and mechanical patents.
Julie is Chair of the Industry Advisory Board of LIM College for the Business of Fashion in NYC, and serves on the Fashion Advisory Board of Mercado Global. She has served on the Leadership Advisory Committee of the Dean of University of Cincinnati, College of Design, Architecture, Art and Planning, on the Board of Directors of the Life Sciences Foundation and the Asperger Syndrome Research Foundation International. She has also served as a volunteer in the Mentor 2 Market program at the highly acclaimed Santa Fe International Folk Art Market and was a Founding Member of the Alliance for Artisan Enterprise at the Aspen Institute. She conducts a yearly International Brand Development Workshop at Austrian Marketing University, University of Applied Sciences Wiener Neustadt, and taught Design as an Associate Professor at the State University of New York at Purchase.
Mark Koch, BS Design, Industrial Design '82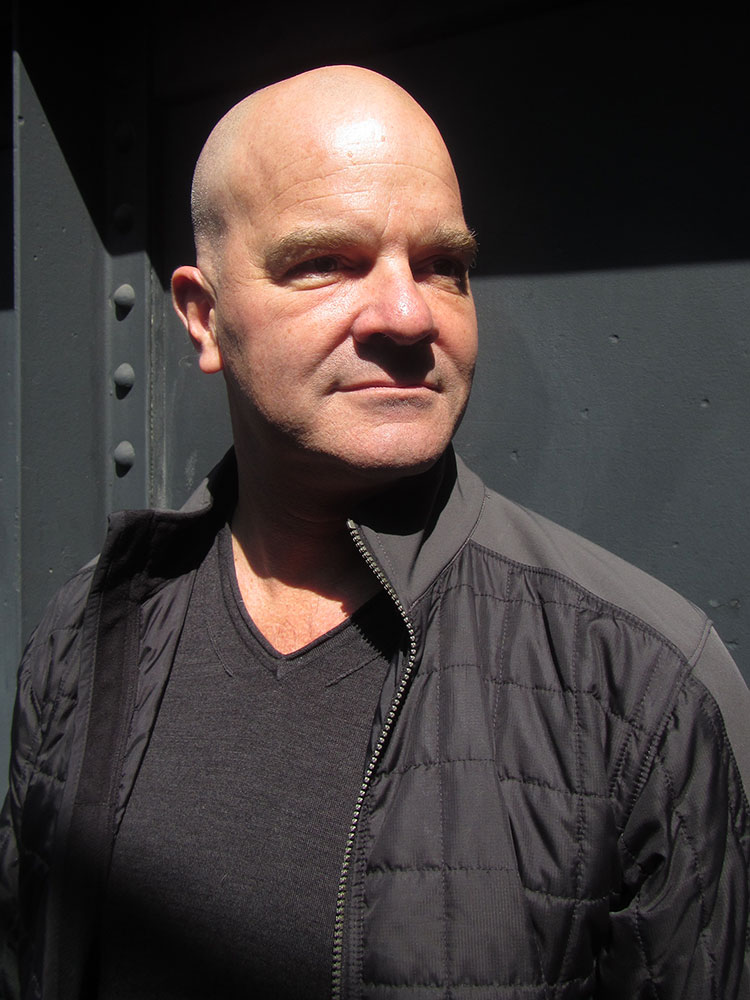 Mark graduated with a Bachelor of Science Degree in Industrial Design from the University of Cincinnati College of Design, Architecture, Art and Planning.
Mark is a prolific inventor, holding numerous U.S. design and mechanical patents for products ranging from fashion accessories to medical devices. He has extensive knowledge and experience working with factories and manufacturers overseas and also holds trademarks in many product categories.
He has served on the Dean's Leadership Committee at the University of Cincinnati College of Design, Art, Architecture, and Planning and on the Board of Directors and as a Trustee of the Life Sciences Foundation and the Asperger Foundation International.
In Distanced by Design Episode 4, host Aaron Bradley and guests Brian Trainer of BHDP Architecture and Valerie Garrett of Fifth Third Bank discuss workplace design and how it has been affected by human behavior, serendipitous encounters and COVID-19.
Brian Trainer, BS Architecture and Graphic Design '07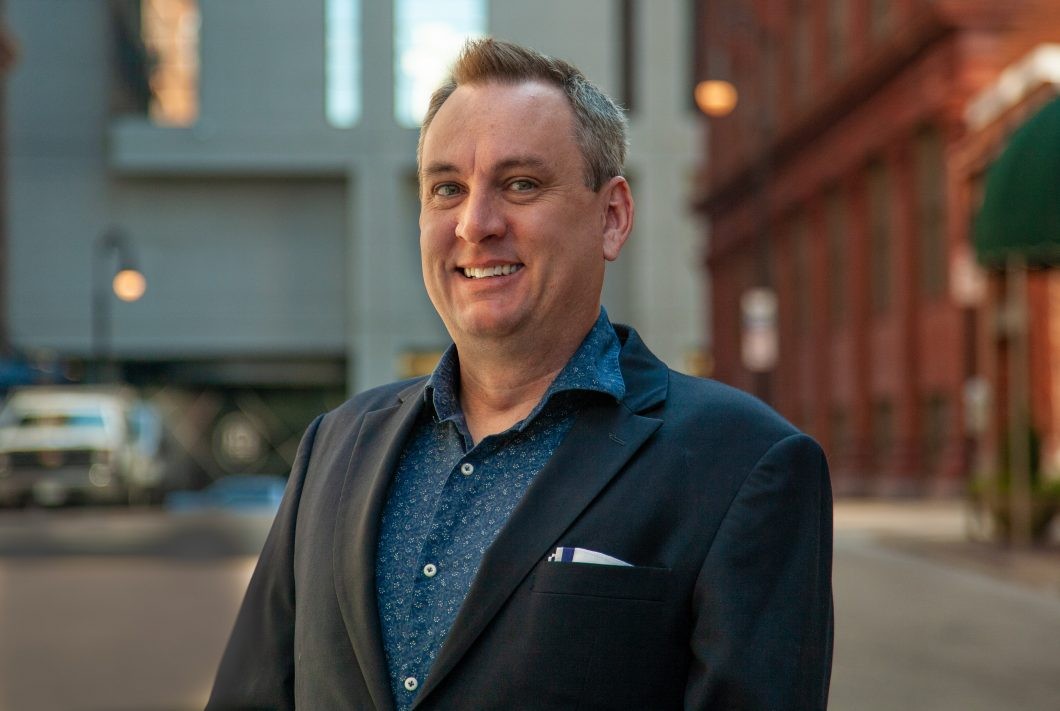 Brian Trainer is lead workplace strategist and senior intern architect for BHDP Architecture. BHDP, an award-winning international architectural firm, is recognized for intelligent, innovative and inspiring design solutions in architecture, planning, interior design, project management, strategic consulting, and spatial analytics. BHDP services five core markets: workplace, retail, higher education, science, and integrated industrial design. The firm has offices in Cincinnati and Columbus, Ohio; Atlanta, Ga.; Pittsburgh, Pa.; and Charlotte and Raleigh, N.C.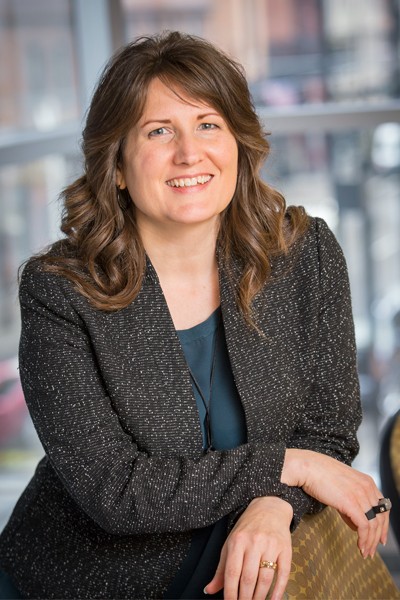 Valerie Garrett is Director of Workplace Design for Fifth Third Bank. In this role, she seeks to transform the workplace into a rich, supportive environment for employees and customers alike. As a design consultant and workplace strategist, she has experience in alternative work styles and human-centered design. Her areas of expertise include workplace strategy, facilities strategy, consultative interior design, master planning and product applications.
In Distanced by Design Episode 5, Lauren Della Bella, CEO of SHP, and Hector Ariza, Global Design Director, Family Care, at Kimberly Clark discuss leading creative teams and organizations in the midst of uncertainty and disruption. How will current and future generations of creatives learn from the current pandemic and the opportunity to embrace ambiguity?
Lauren Della Bella, BS Urban Planning '82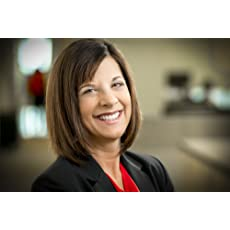 Lauren Della Bella, LEED AP, has been with SHP for more than 30 years. Since joining SHP, she has undertaken a variety of roles blending her planning and marketing expertise. She currently serves as SHP's president, the first woman to hold that position in the firm's 100+ year history.
With her entire career dedicated to the AEC industry, Lauren's achievements on SHP's behalf have been extensive. She spearheaded the development of SHP's nationally-recognized community engagement process and developed Insite Magazine, an award-winning SHP publication. She was also instrumental in the formation of the 9 Billion Schools movement of which she serves as Chief Inspiration Officer.
Under her leadership, the firm has become viewed as an authority on sustainability and 21st Century Educational Design. As the foundation of the firm's marketing and business development initiatives, she guides the strategic vision of the firm, which is recognized as a thought leader across several topics pertaining to 21st Century Learning.
Lauren's passion for design, education and planning is evidenced in her industry and community leadership roles. She currently serves as president of the Architectural Foundation of Cincinnati, sits on the board of the Design Futures Council, serves on the Cincinnati CEO Roundtable and sits on the Board of Trustees for the University of Cincinnati College of Engineering and Applied Sciences. Previously, she has held a variety of board positions spanning civic, religious, educational and recreational organizations in the Greater Cincinnati area.
Project of note: Co-written book, 9 Billion Schools: Why the World Needs Personalized, Lifelong Learning for All, examines the importance of reimagining the worldwide approach towards education and learning in light of an expanding population and an increasingly rapid development of technology.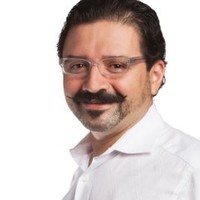 Hector Ariza has over 24 years of experience on Design Strategy for CPG: Kimberly Clark Global Design Leader and eighteen years of experience at Procter & Gamble managing global consumer Feminine (Always), Baby (Pampers) and Healthcare brands (Crest, Always, Oral+B) preceded by seven years as Graphic Design Leader at a leading packaging design firm in Mexico City. Extensive experience leading design strategy, development of brand vision and communication strategies. Lead multi-functional brand franchise teams and brand architecture work. Manage and coach direct reports.
Brand strategist with a proven record establishing robust strategies for global brands and quick response to business demands by the use and leverage of global, scalable resources. Strong skills to lead large/complex projects and set a vision by leading and influencing others. Constantly envision and deliver uncompromised best-in-class design.
In Distanced by Design Episode 6, Larry Lander and Lauren Magrisso offer practical advice for staying connected while virtual, the importance of getting "unplugged" to stay creative and inspired, and why empathy with stakeholders and team members is essential for success in times of uncertainty and physical distancing.
Larry Lander, BS Architecture '79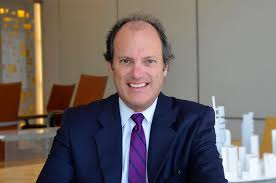 Larry's forty-year career in workplace design is the foundation for his deep knowledge of effective work environments, his interest in workplace strategy and programming, and development of workplace planning
guidelines for projects around the world. As a principal with PDR, he has led the teams in the design of large-scale new buildings, development of campus and learning environments, and corporate relocations.
For 3M, he led the workplace design for their Austin, Texas campus, designed to promote collegiality between laboratory and office workers. He developed collaborative workplace concepts for Chrysler's Technology Center headquarters, and was instrumental in the renovation of Chevron's suburban Houston campus.
His knowledge of the design of effective workplaces helped establish ExxonMobil's global workplace design criteria: comprehensive guidelines designed to support corporate philosophies while embracing local cultures. He has led projects throughout North America and around the world including Europe, Asia, South America, and their 10,000-seat Houston campus.
Larry credits his success to his hands-on collaboration with clients to establish strategies and strong concept design. His strong rapport with client teams helps ensure outstanding results and effective team dynamics.
Larry is a Principal with Houston-based PDR, is a registered architect in the State of Texas, and graduated with a Bachelor of Architecture from the University of Cincinnati in 1979.
Lauren Magrisso, Arts & Sciences '12
Lauren Magrisso is a Principal at Jump Associates, where she leads the company's practice areas of Circular Economy and Transformative Innovation. From scaling Customer Centricity to 200,000 employees, to designing confectionary offerings that eliminate packaging, creating climate-beneficial product strategies, and imagining the future of retail, Lauren's work focuses on helping clients address the world's most critical challenges through empathy, collaboration and creativity.
Her expertise falls at the intersection of social research, design and business strategy. Lauren believes you can't outsource insight and that every person in a company needs to have their own intuitive sense of the customer's needs. Accordingly, her work at Jump focuses on creating immersive experiences for leaders to gain deep understanding first hand. While at the University of Cincinnati, Lauren created her own degree in Design Strategy. She holds a Next Economy MBA specializing in B-Corp and regenerative business models from LIFT Economy. Lauren lives in community on an urban farm in Oakland, Calif. When not consulting, she can be found milking her goats or teaching yoga.
In Distanced by Design Episode 7, host Aaron Bradley and guests Tessa Clark and Rosie Kovacs discuss rapidly adapting business models and finding new channels for collaboration in response to COVID-19.
Tessa Clark, BS Design, Fashion Design '16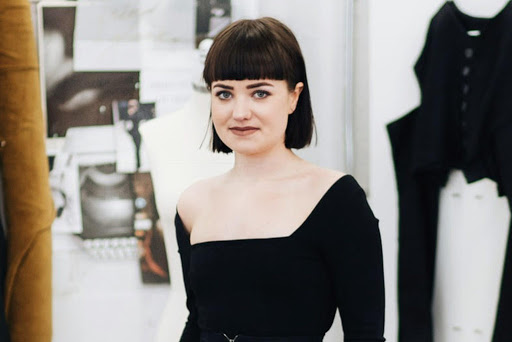 Tessa Clark is the founder and designer of Grind and Glaze, a luxury womenswear line made from the heart.
Inspired by her rural upbringing, Clark transcends the modern fashion label by refining traditional staples like the apron to create a collection of sustainably made all-occasion pieces. Raised by a self-taught ceramicist and a hard-working miller, the grinding of grain and the glazing of pottery intersects with wabi sabi aesthetics to reimagine simple statements in an entirely new way.
Clark attended the University of Cincinnati's College of Design, Architecture, Art and Planning, where she acquired impressive experience interning for Marchesa and VPL in New York City in addition to working at Michelle Boor Paris-Vienna in Paris, France. After earning a Bachelor of Science in Fashion Design, Clark established herself as an integral part of the team at Idlewild, a high-end womenswear boutique located in the heart of Cincinnati's historic Over-the-Rhine community, and the home of Grind and Glaze's first collection.
Tessa was a cast member on Season 17 on Bravo's Project Runway.
All Grind and Glaze collections are produced by Sew Valley.
Rosie Kovacs, BS Design, Fashion Design '09
Sew Valley is the brainchild of Rosie Kovacs and Shailah Maynard. With Rosie's background in fashion and Shailah's business wisdom they saw a need for designers and manufacturing in Cincinnati and built Sew Valley from the ground up.
Born and raised in Cincinnati, Ohio, Rosie Kovacs has always had a love for fashion, design, and creating new things. The only child of a single-parent household, she put herself through college and started a furniture company, Brush Factory, in 2009 after graduating with a degree in fashion design from the University of Cincinnati's College of Design, Architecture, Art and Planning. After a failed attempt to produce her own clothing line due to lack of resources in the Midwest, she knew there was an opportunity to help other designers and entrepreneurs build their brands without the expenses of relocating or working with long distance manufacturers. In addition to her love of green juice, dancing, and her family, she thrives in a place where she can inspire others to fight for their passions.
About Sew Valley
Sew Valley exists to provide resources to apparel designers and entrepreneurs. We aim to help brands grow in a sustainable and thoughtful way. We offer physical workspace, educational workshops and contract services like pattern making, sample making and small batch production. Sew Valley is a registered 501(c)3 nonprofit organization founded in 2017.
In Distanced by Design Episode 8, host Aaron Bradley and guests Joe and Leslie Stitzlein discuss their journey from corporate design roles at large companies like Google and Nike to building their own studio with a lean team that still takes on major projects at a global scale.
Leslie Stitzlein, BS Design '92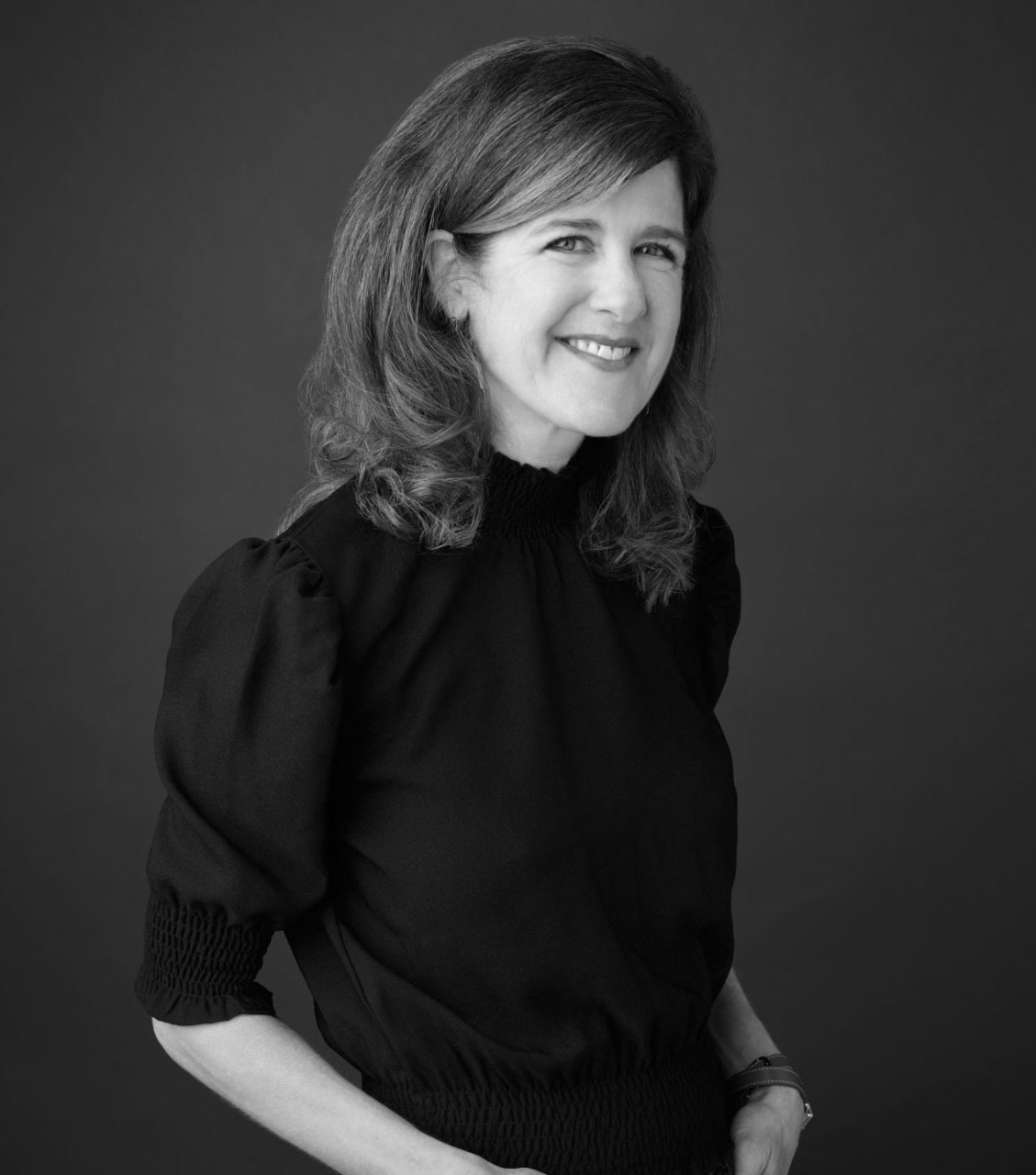 Leslie Stitzlein is co-founder and executive creative director at Stitzlein Studio.
Joe Stitzlein, BS Design '95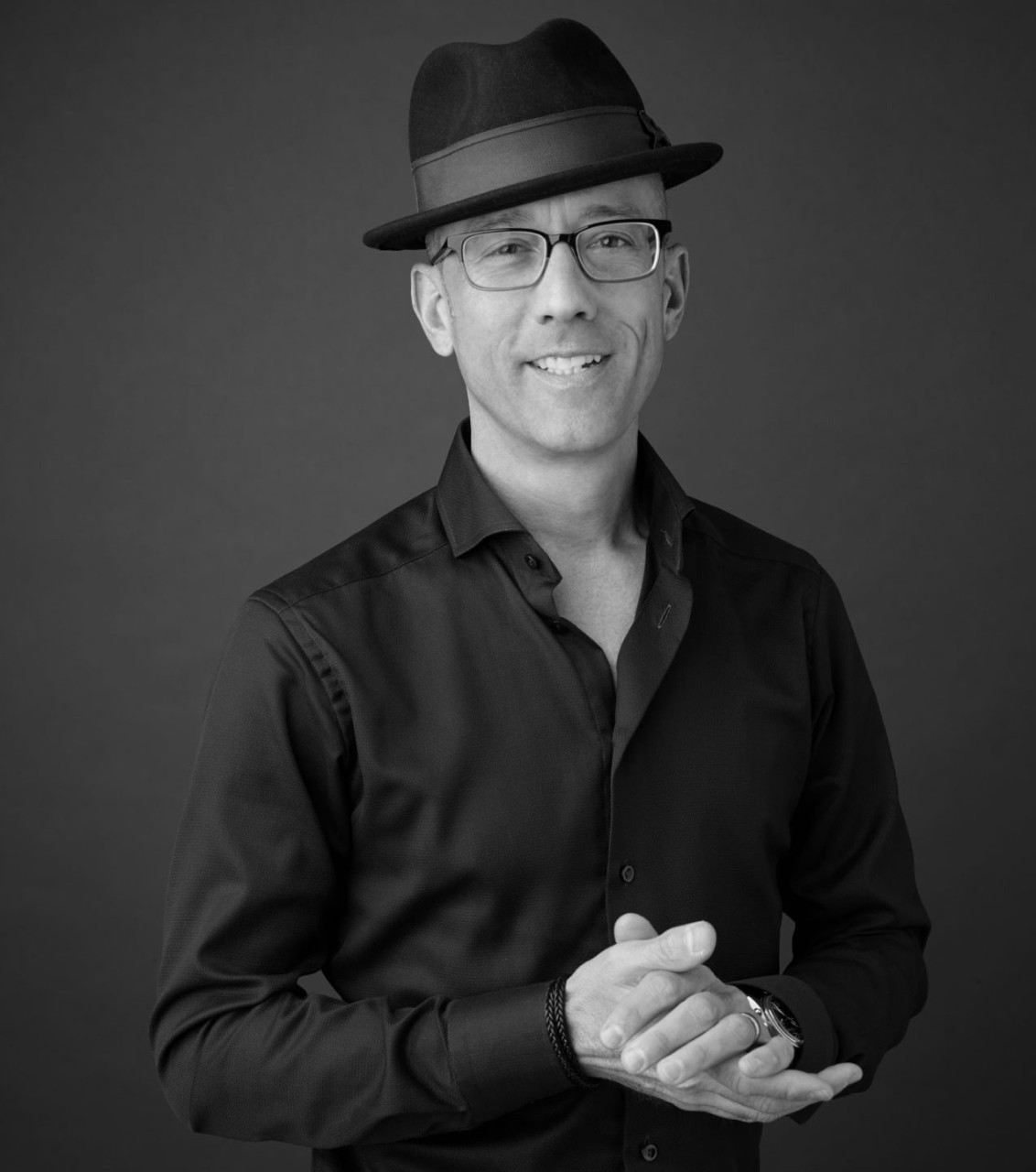 Joe Stitzlein is co-founder, executive creative director and type designer at Stitzlein Studio.
About Stitzlein Studio
We work closely with emerging industry leaders to bring their culture and products to life through expressive identities and beautiful experiences. Our goal is to create a profound connection between you and your audience through thoughtful, memorable and inspiring design.
Stitzlein Studio is led by creative directors Joe and Leslie Stitzlein. We bring over 20 years of experience working on both the client and the agency side at companies such as Nike, Google, Pentagram, Landor, SYPartners and Chronicle Books. We started our studio to share what we've learned at these iconic companies with our clients.
Our work has been featured in Adweek, the AIGA annual, the Annual of the Type Director's Club, Atlantic Cities, the Annual of the AIA, Behance, Under Consideration, fastcodesign.com and at Cannes, amongst others.
In Distanced by Design Episode 9, host Aaron Bradley and guest Geoff Baldwin discuss the journey of constructing and deconstructing discipline capabilities while working at top-tier consultancies like IDEO and LUNAR, and later bringing design methodology and practices to unconventional environments ranging from the advertising industry to social impact and women's health in West Africa.

Geoff Baldwin, BS Design '06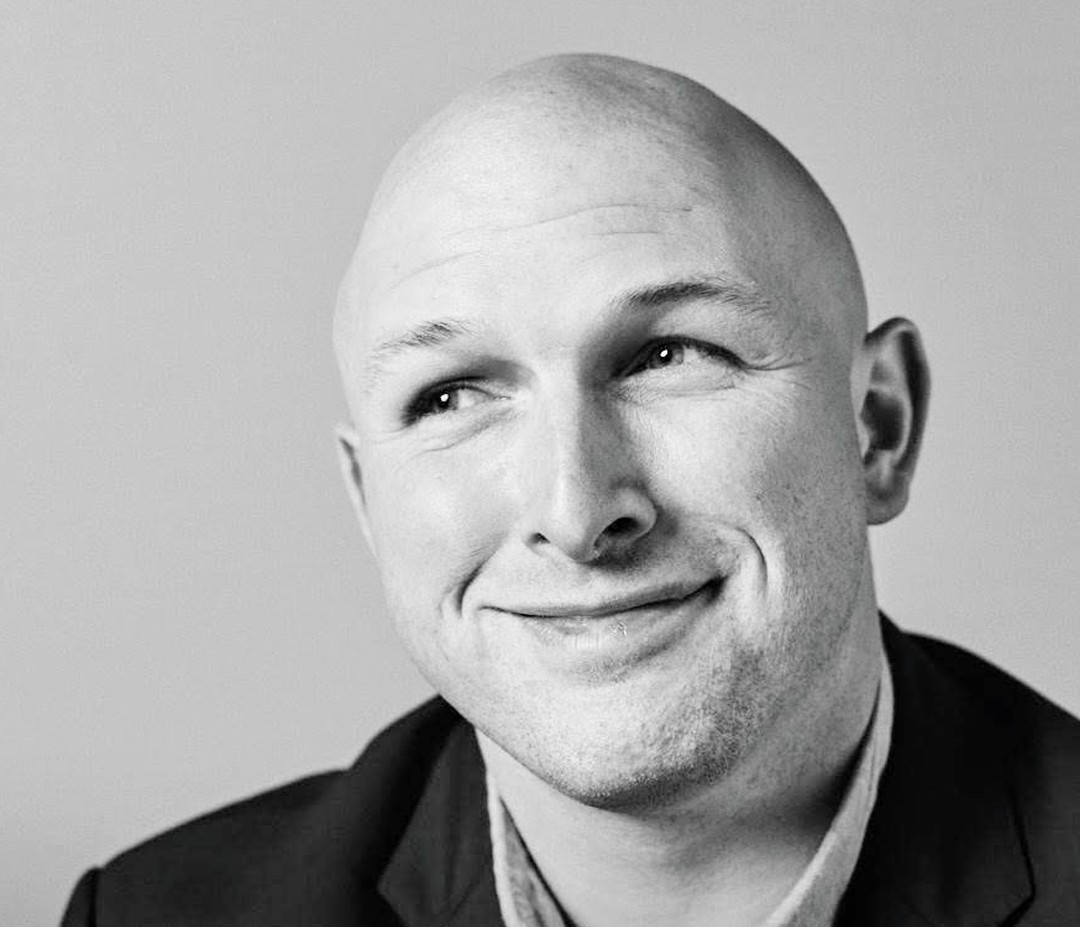 Geoff Baldwin is a creative leader who builds products, services and the teams who make them. He has guided multidisciplinary teams at creative cultures like Sub Rosa, IDEO, Lunar and co:collective.
In 2013, Geoff started the industrial design practice at digital agency Code and Theory. His team's work, which spanned physical and digital design, contributed to Code and Theory being recognized by Fast Company magazine as one of the top 10 design companies of 2015. Geoff started his career as an industrial designer at IDEO's Chicago office from 2006-2010 and returned in 2016 to help lead the IDEO.org New York office, which is focused on using design to solve challenges in poor and vulnerable communities around the world. He is currently the Founder and Principal Designer at People, Places & Things.
Outside the studio, Geoff is a baseball-playing, dog-walking, paddleboarding, lego-building dad who lives in Connecticut.
In Undisciplined by Design Episode 10, host Aaron Bradley and guest community development expert Adam Rosa discuss the importance of bringing diverse stakeholders into decisions about community development and the impact of local empowerment in design implementation.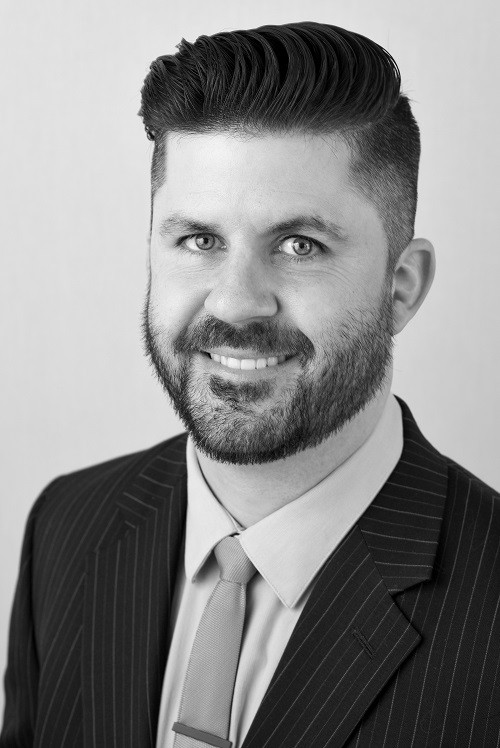 Adam Rosa, AICP, has 20 years of experience in creating implementable plans focused on placemaking and improving existing neighborhoods. In his work with communities nationwide, Adam continuously strives to generate creative ideas and solutions that capture the culture, spirit and potential of local residents. Adam has led Choice Neighborhoods Initiative planning efforts focused on the revitalization of distressed public housing areas in diverse communities including Rockford, Austin, Mobile, Flint, Huntington and Brownsville. He has also recently led town-gown planning efforts in Birmingham, Ala., DeKalb, Ill. and Bowling Green, Ohio, that build upon local assets while addressing negative impacts in campus neighborhoods. Adam has taken an active role in focusing on youth engagement as a key element of community planning and has presented on this topic at recent state and national conferences. Adam has been honored as one of NextCity's 40-under-40 Vanguard and has recently been inducted into Lambda Alpha International for his work in neighborhood planning and revitalization. Adam is a strong proponent for local improvements throughout Chicago and currently acts as the President of Hawthorne Neighbors, a north-side neighborhood association near Wrigley Field.
In Undisciplined by Design Episode 11, host Aaron Bradley and guest Erin Routson discuss the winding road of merging multiple creative practices, careers, and mediums, along with future predictions for the creative and entertainment industries in a post-COVID world.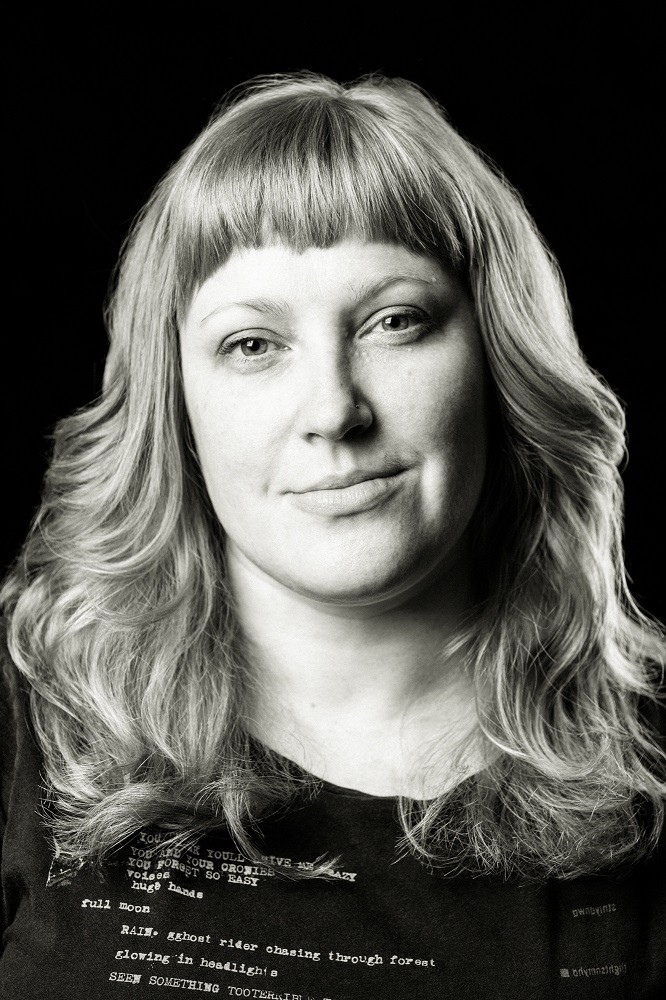 Erin M. Routson is a designer, creative director and writer based in Philadelphia, via Los Angeles, Brooklyn, Atlanta and all the big cities in Ohio that start with C. She holds an MFA in Design Criticism from the School of Visual Arts in New York, and a BS in Graphic Design from the University of Cincinnati. She is Vice President of Creative Services at Universal Music Group Ecommerce & Label Services. Her writing has been published in HiLoBROW, CLOG, and elsewhere on the internet. She loves using her passport, record collecting, feminism and driving a car, among other things in life.