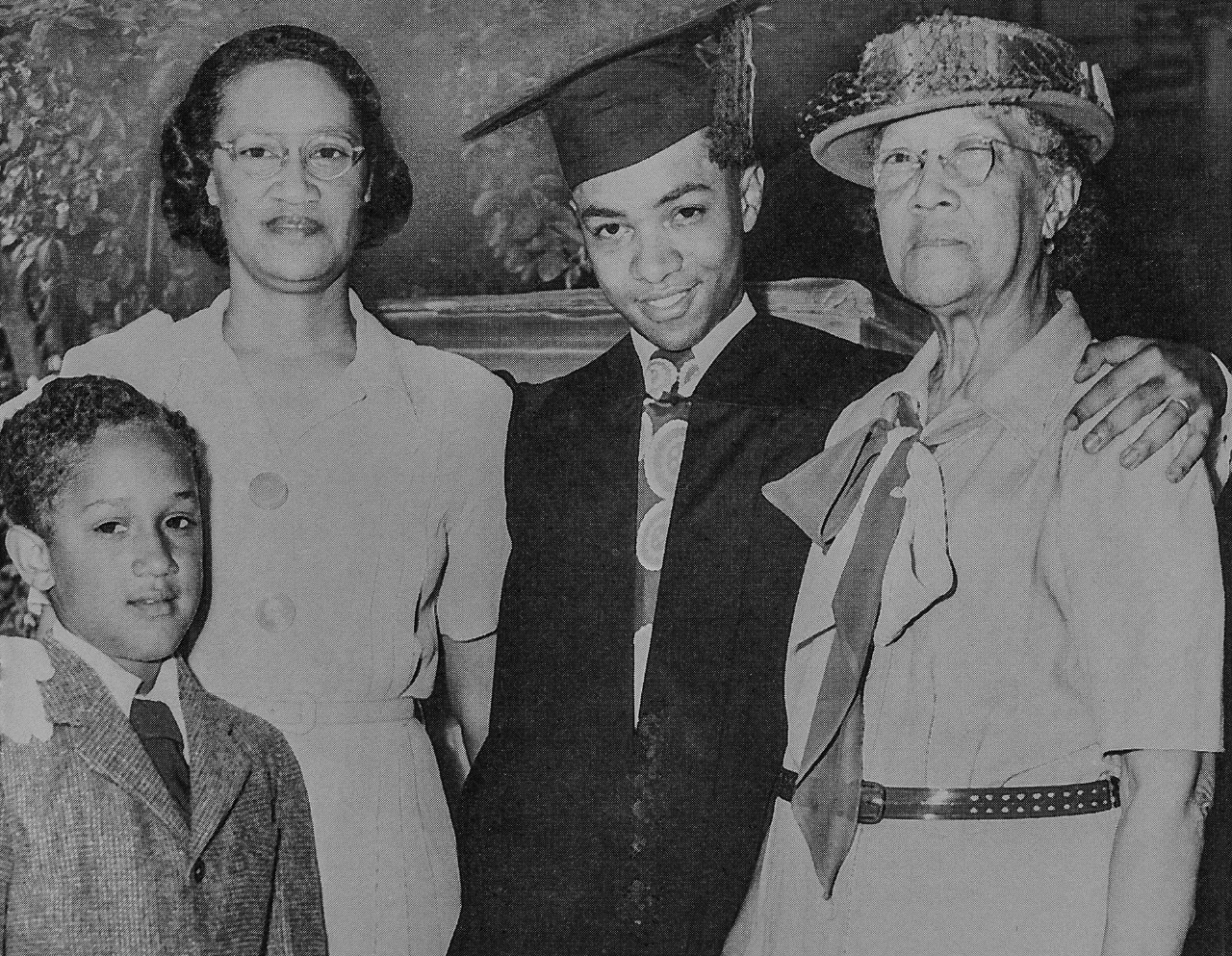 Darwin T. Turner is the youngest student to receive a degree from the University of Cincinnati. After receiving his bachelor's degree at the age of 16 in 1947, he went on to earn a master's degree in English from the University of Cincinnati in 1949 and a doctorate in English and American Dramatic Literature from the University of Chicago. Dr. Turner taught at several outstanding colleges and universities and is considered a leading writer, editor and critic of African American literature. 
The Darwin T. Turner Scholars Program is one of the oldest diversity scholarship programs in the country. Since its establishment in 1976 as a summer collegiate experience for 20 rising high school seniors from Cincinnati Public Schools, the scholarship program evolved to assist academically talented students of color at the university. The program continues to widen its reach yet remains focused as an investment in the limitless potential of young people.
The Darwin T. Turner Scholars Program has graduated more than eight hundred students who are now University of Cincinnati alumni worldwide.

A Student-Centered Approach
The Darwin T. Turner Scholars Program strives to address the varying backgrounds, experiences and needs of a diverse student population. The Turner Scholars Program is structured specifically to provide modular experiences for each class, to ensure the successful enrichment and retention of students through all years of college.

Throughout all years, the program also maintains a focus on civic engagement. Every Turner Scholar participates in 30 hours of community service, is a member of at least one student organization, and is involved in a fund-raising activity. Whether tutoring elementary school students, working in a homeless shelter, or participating in Relay for Life, Turner Scholars understand that they must carry the baton as the next generation of leaders.

Academic excellence is at the core of the Darwin T. Turner Scholarship Program. Scholars are expected to maintain a 3.0 GPA throughout their time at the University of Cincinnati. All scholars attend monthly meetings, which provide opportunities for scholars to learn about resources on campus and develop skills for personal, professional, and academic success.
During their freshman year, Turner Scholars attend weekly seminars to assist with the transition from high school to college. These weekly meetings allow students to become acquainted with the university environment, form connections with their fellow peers, gain access to resources on campus, develop skills for success, and engage in critical conversations around identity, self, and the larger community.
The Darwin T. Turner Scholars Program is very much a community of learners. Through peer reinforcement and staff assistance, the undergraduate years allow scholars to maintain a sense of efficacy and motivation while providing an avenue for exploration and skill enhancement in support of their academic goals.