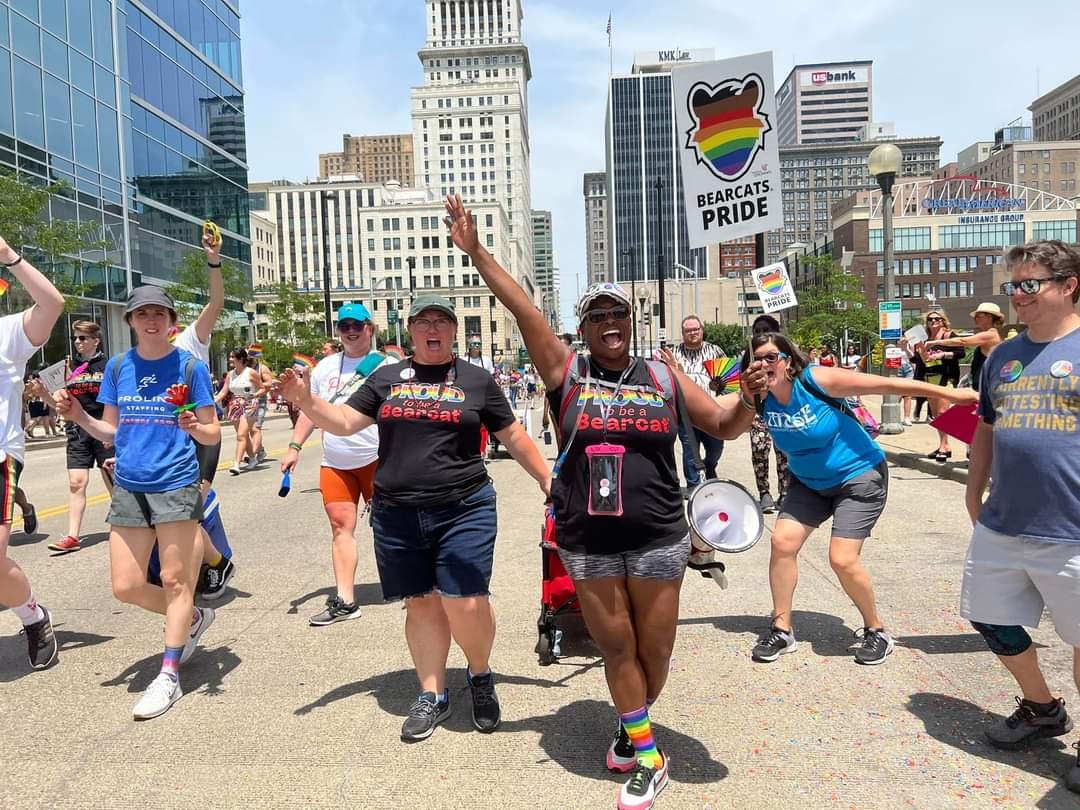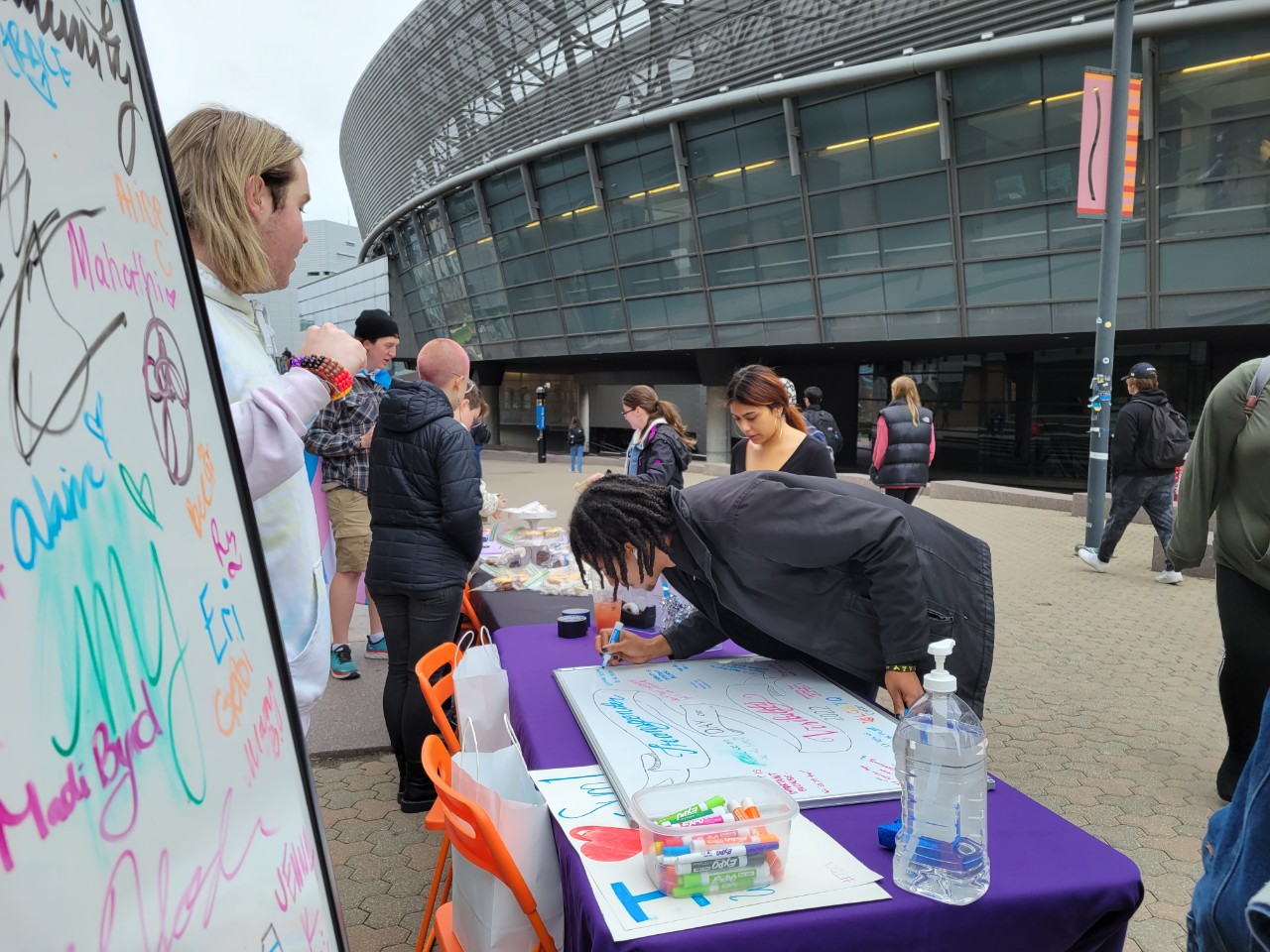 The LGBTQ Center enhances the campus community for LGBTQ students and their allies through intentional advocacy, providing a safe space, intersectional programming, and access to culturally relevant resources.

The Bayard Rustin LGBTQ Academic Honor Society is an LGBTQ academic and service honorary recognizing the achievement of students, across all academic disciplines, who identify as LGBTQIA+ (yes, that includes allies). To be eligible for membership, students must have a GPA of at least 3.25, and be an undergraduate, graduate, or professional student at UC.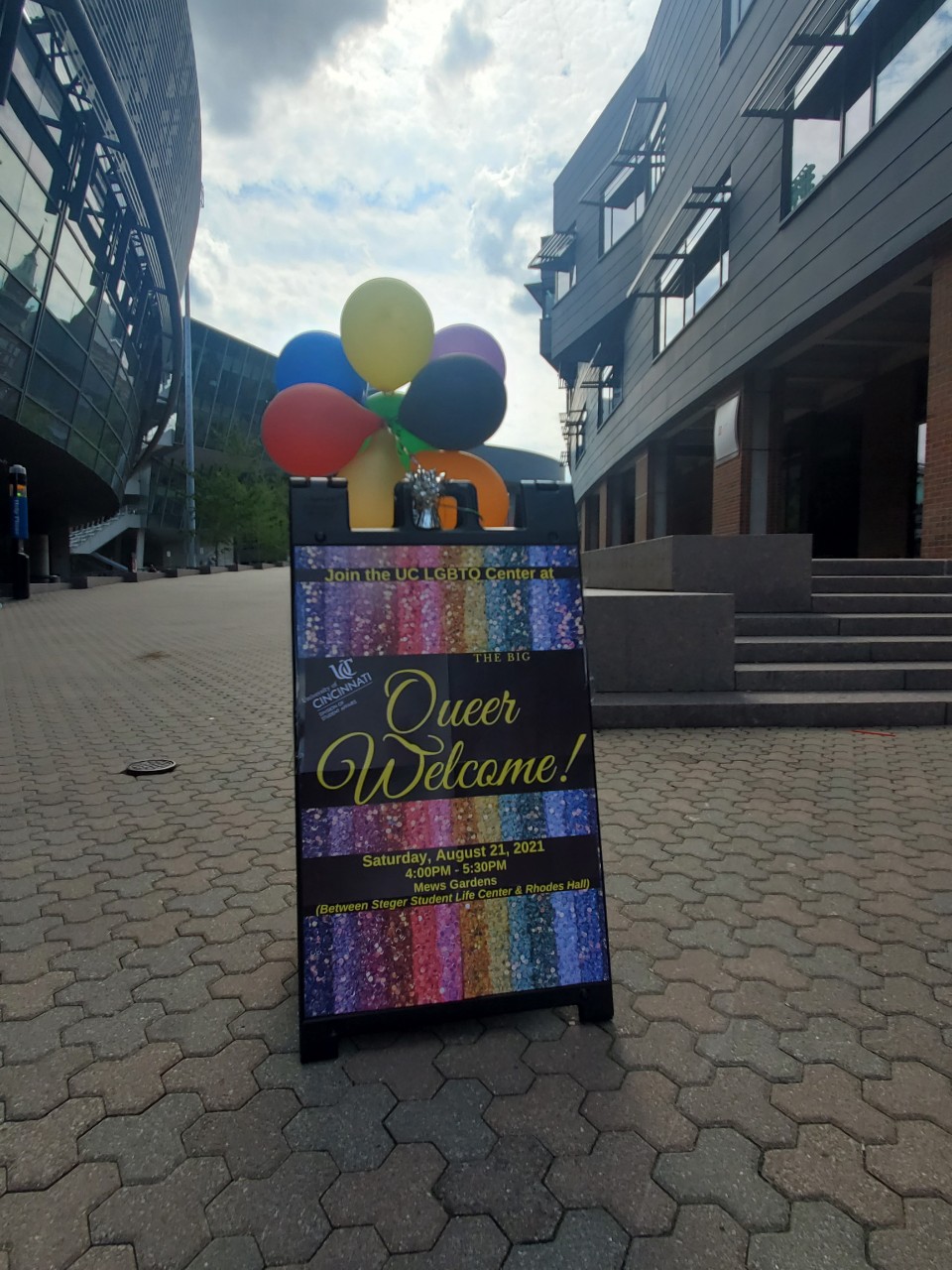 Annual Welcome from the UC LGBTQ Center at Welcome Week! Meet and get to know the staff, student leaders, local organizations and fellow LGBTQ+ and allied Bearcats! Join us at the 2022 Big Queer Welcome in TUC Great Hall Saturday, August 20, 2022 from 11am – 1pm.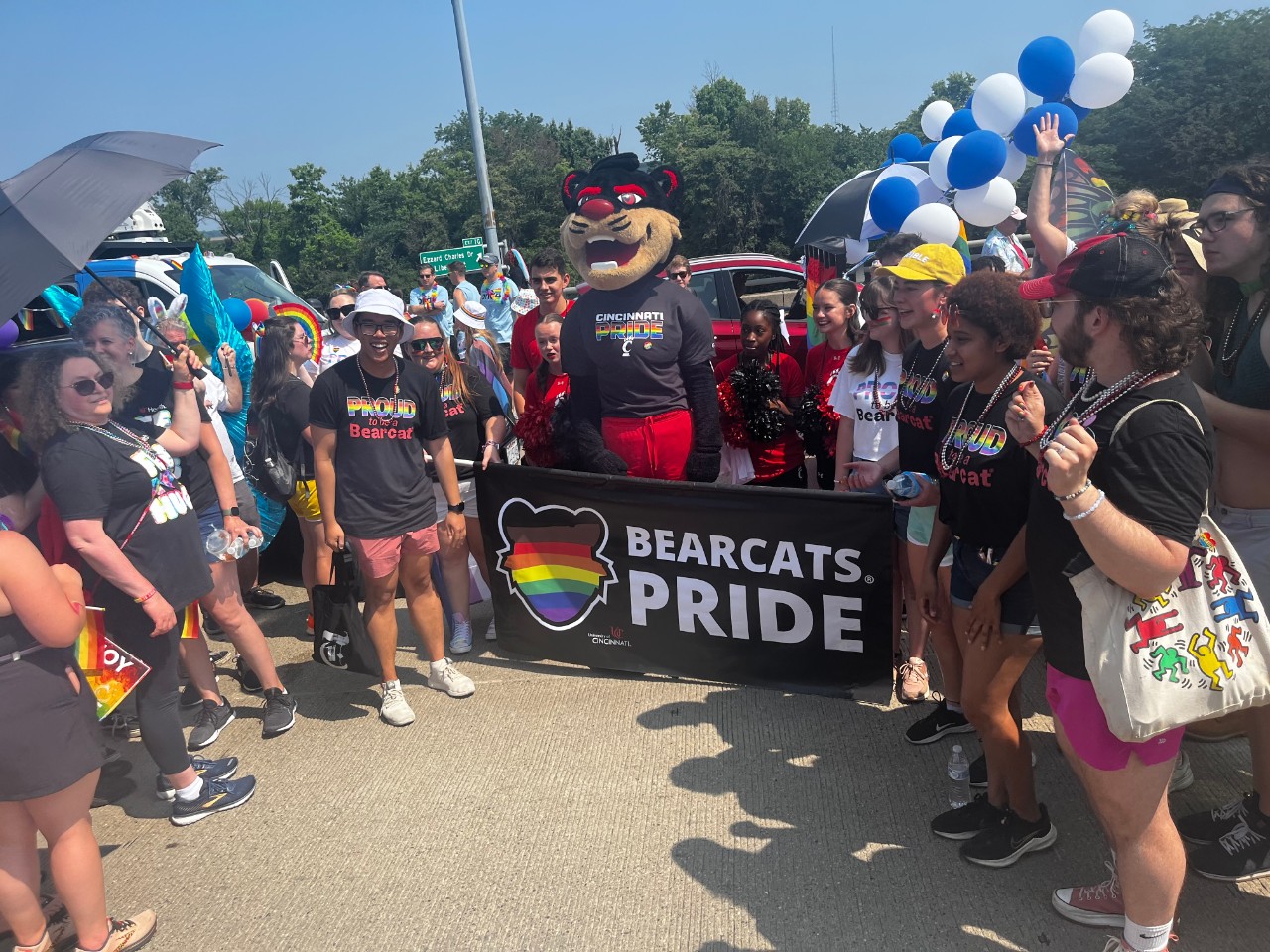 Join the University of Cincinnati LGBTQ Center and LGBTQ Faculty and Staff Association as we celebrate the annual Cincinnati Pride Parade and Festival at Sawyer Point. Participate in the march, engage with our table, and celebrate LGBTQ Pride Month.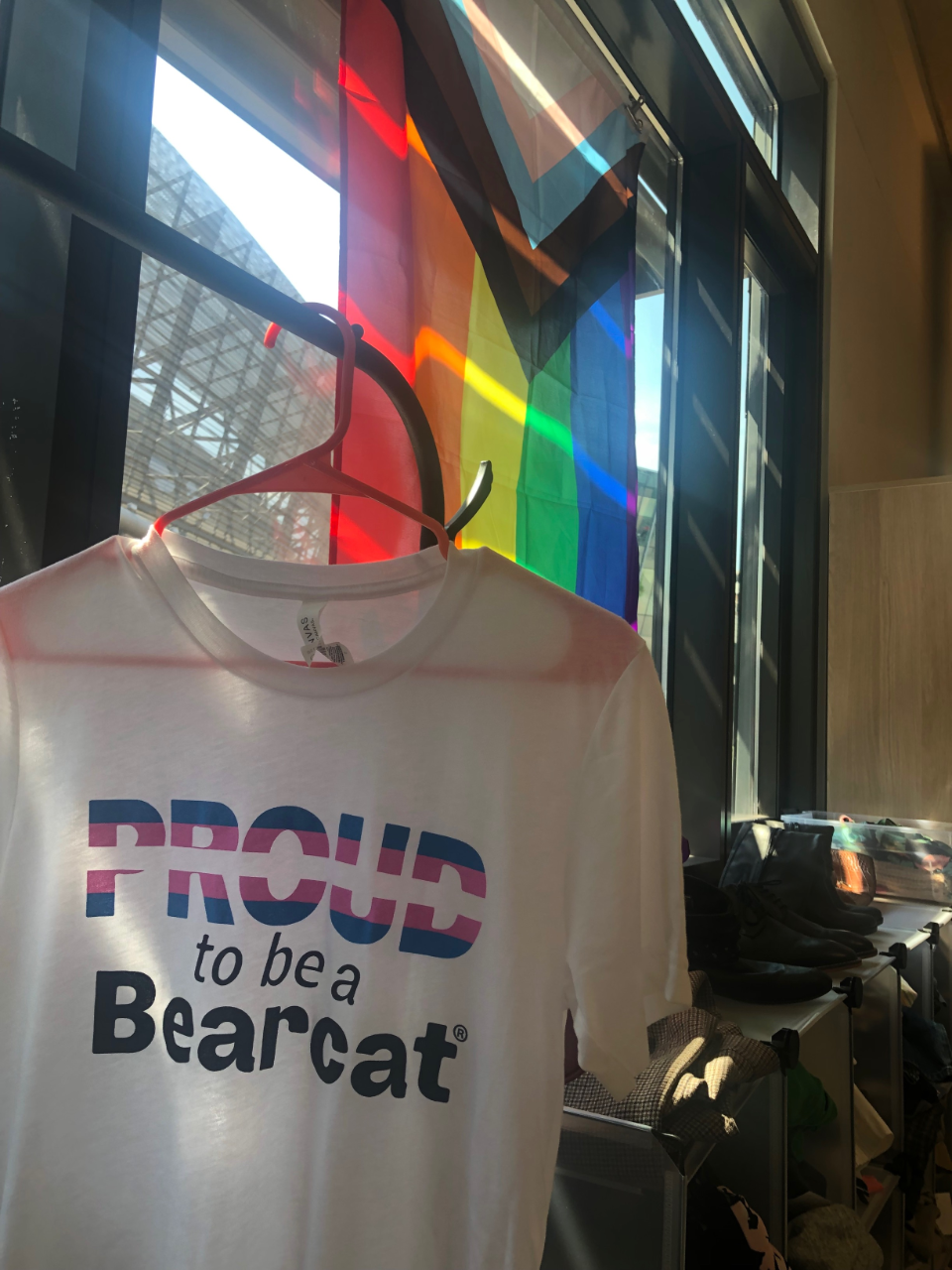 The University of Cincinnati LGBTQ Center has an intitiaitve to provide clothing to for gender non-conforming, transgender, nonbinary, and questioning students to find gender-affirming gently-used or like-new clothing. Drop by the LGBTQ Center for more information. The closet is located directly outside of the Center, so even when the Center is not open students have access to clothing options.
Showcase and fundraiser for a local LGBTQ+ non-profit, this evening of entertainment is always a fun and energetic time. All are welcome!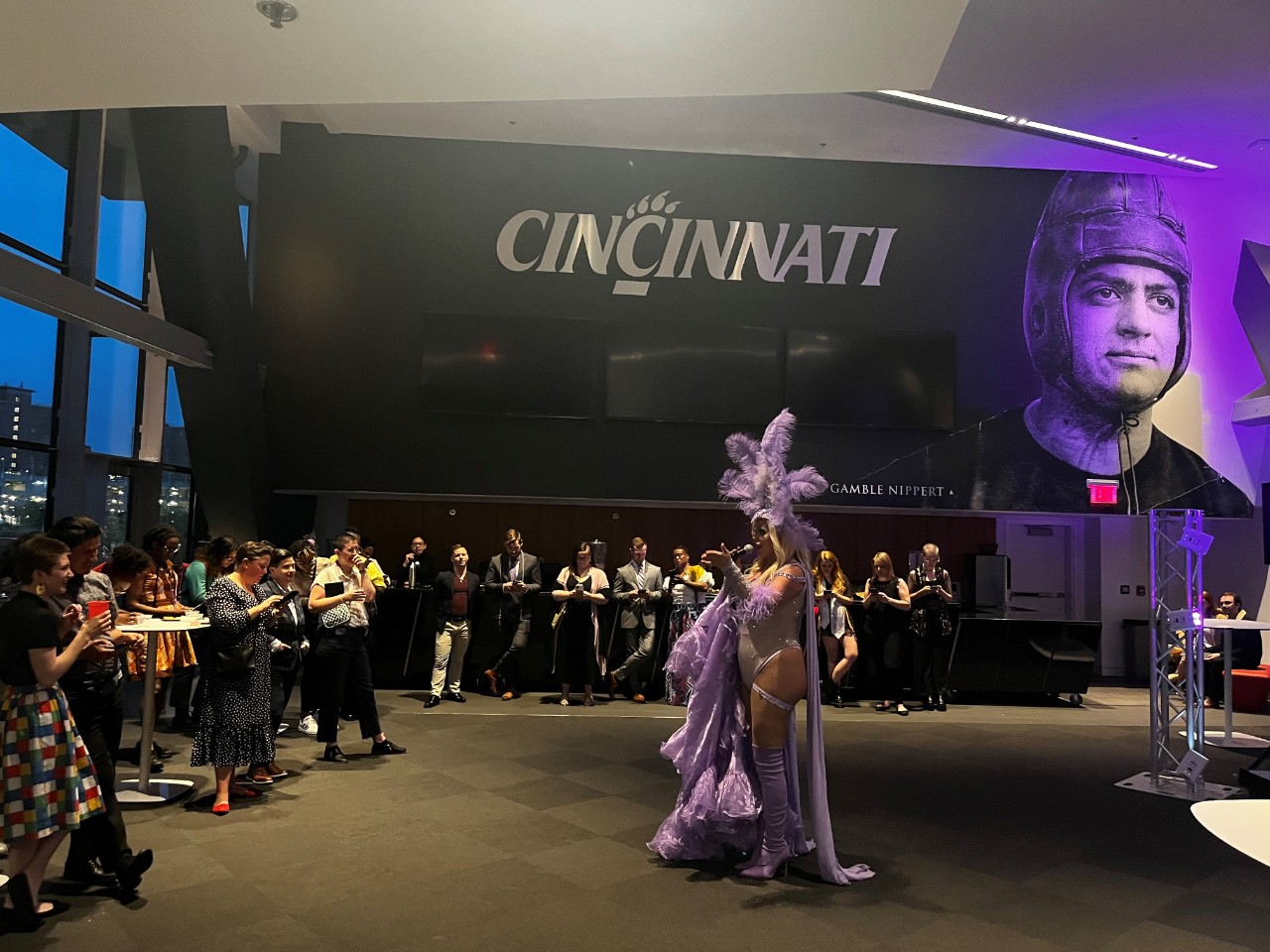 Lavender Graduation is an annual ceremony conducted on numerous campuses to honor lesbian, gay, bisexual, transgender, queer and ally students and to acknowledge their achievements and contributions to the University. For more information, please contact the LGBTQ Center.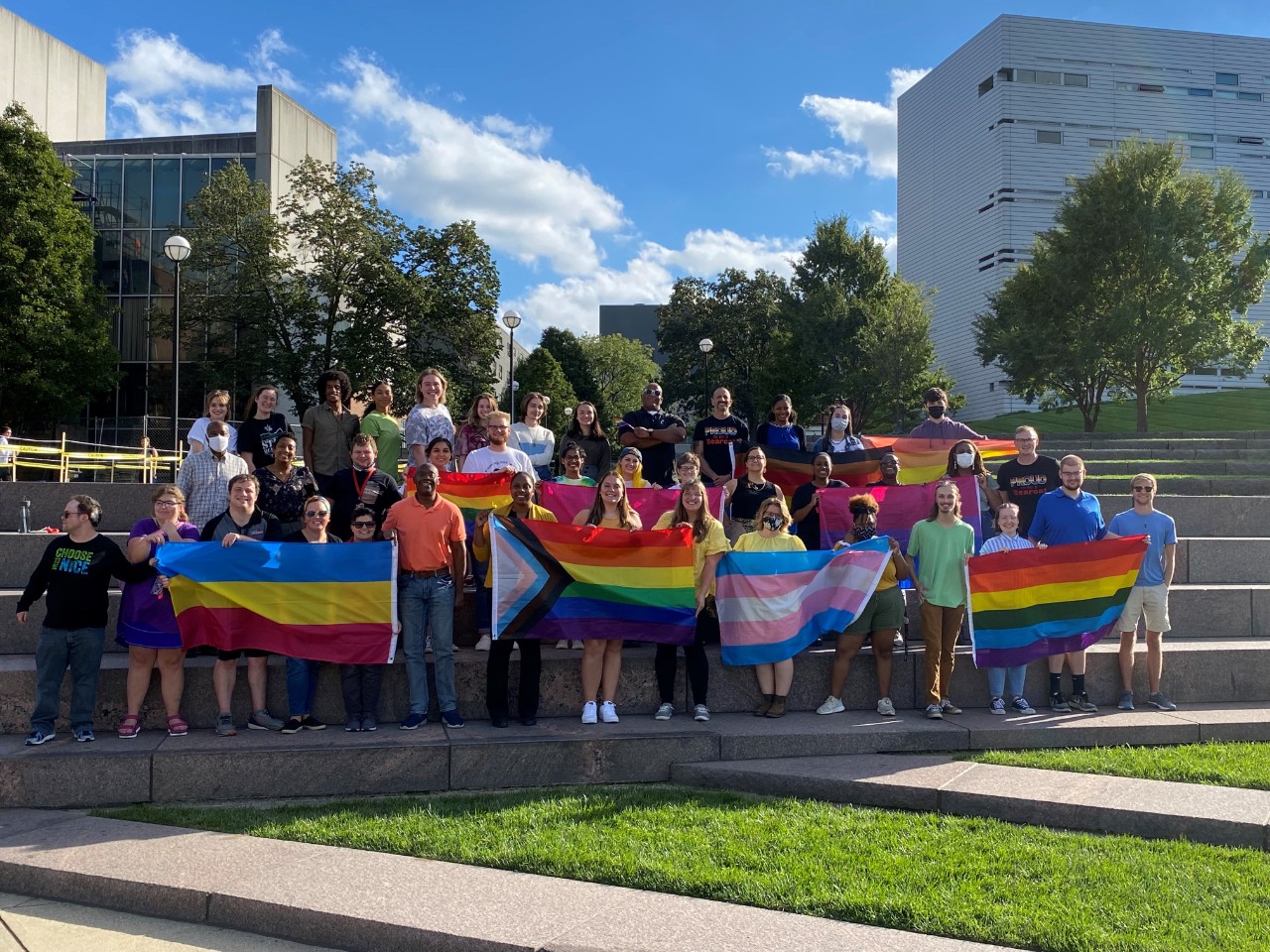 Join the LGBTQ Center on Sigma Sigma Lawn for the annual showing of support for the LGBTQ+ Community!
The PRISM Mentorship program is designed to connect and pair Lesbian, Gay, Bisexual, Transgender, Queer/Questioning, Intersex, A/sexual/romantic & allies (LGBTQIA+) first year and new transfer students with student mentors from across campus.
This program focuses on retention of LGBTQ+ students by providing a positive and intentional social and academic transition to the University of Cincinnati through connection to the institution and regular meaningful interactions with fellow members of the LGBTQ+ community across campus.
After attending required training, mentors (open to 2nd year students and above) will be ready to provide the incoming students who opt into the program a worthwhile experience and transition into life at UC. Please keep in mind that this is at least a one semester commitment to meet regularly with the first year mentee (incoming first-year and new transfer students) and take them to an array of programs to help them transition into the life at UC.
Join the UC and greater Cincinnati community for the annual somber event centering remembering Transgender members of the community lost due to anti-trans violence. Candlelight vigil, call to action and reading of the names lost.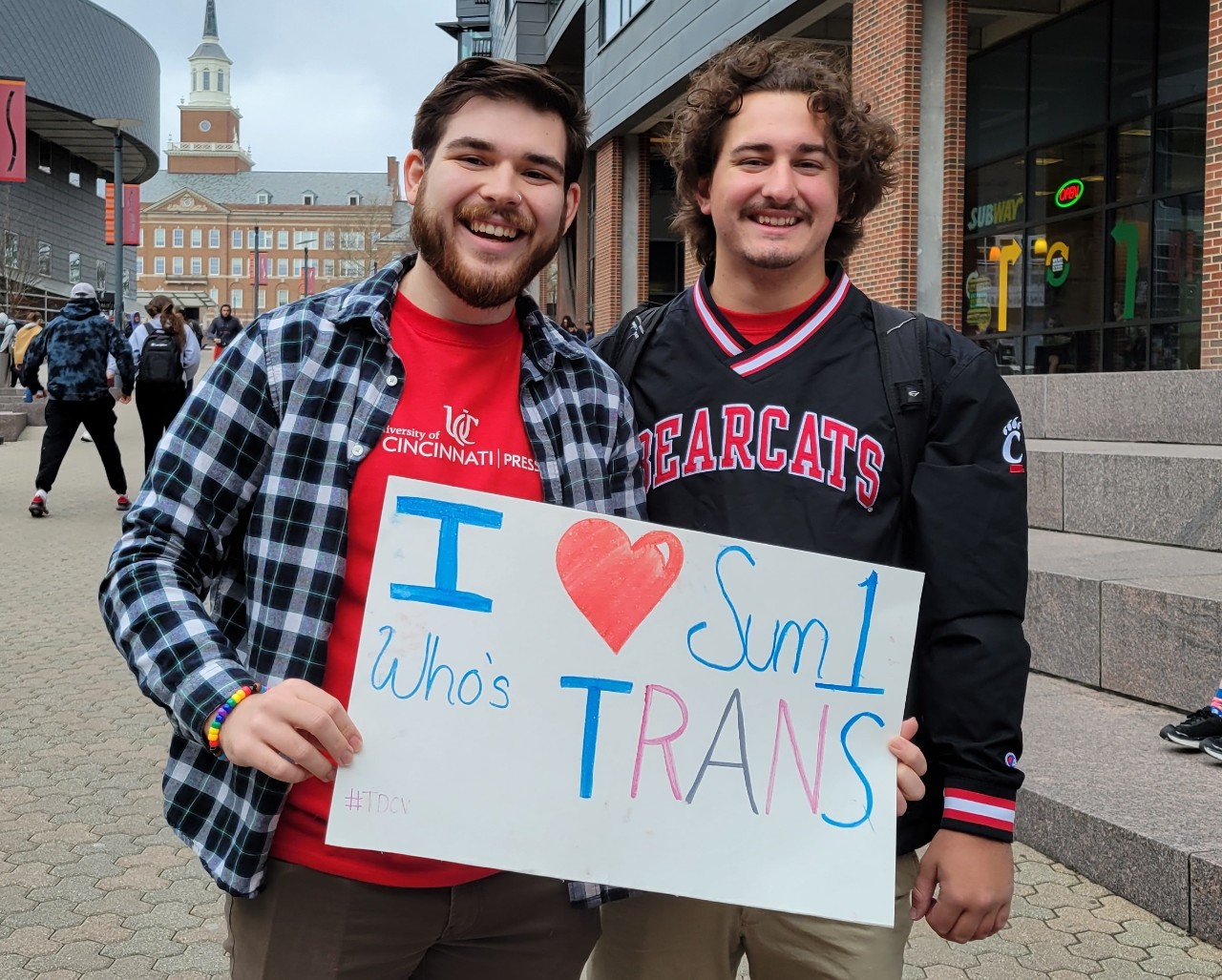 Join the UC Community to celebrate and bring awareness to the Transgender Community at large. Annual bake sale with funds going to a local Trans Support Group, day long tabling on Main Street and delicious goodies!