UC cements its Bicentennial impact with a $100,000 investment in Cincinnati nonprofits
By Jac Kern
Photos by Andrew Higley
S
ounds of chopping and bubbling pots punctuate conversations as the chef instructor quizzes the class on last week's lessons: the difference between a boil and a simmer, a dice and a mince.

Smells of garlic and coconut fill the air as they work their way through this week's recipe: island rice and beans with a salad of apple, carrot and radish. Colorful fresh produce sits in bowls ready to be prepped, cooked and enjoyed by the students. The Cooking for the Family class hosted by St. Francis Seraph Ministries in Over-the-Rhine's St. Anthony Center is a sensory feast.
This class — and several programs across the Tristate — is made possible in part by a University of Cincinnati Bicentennial Community Engagement Grant.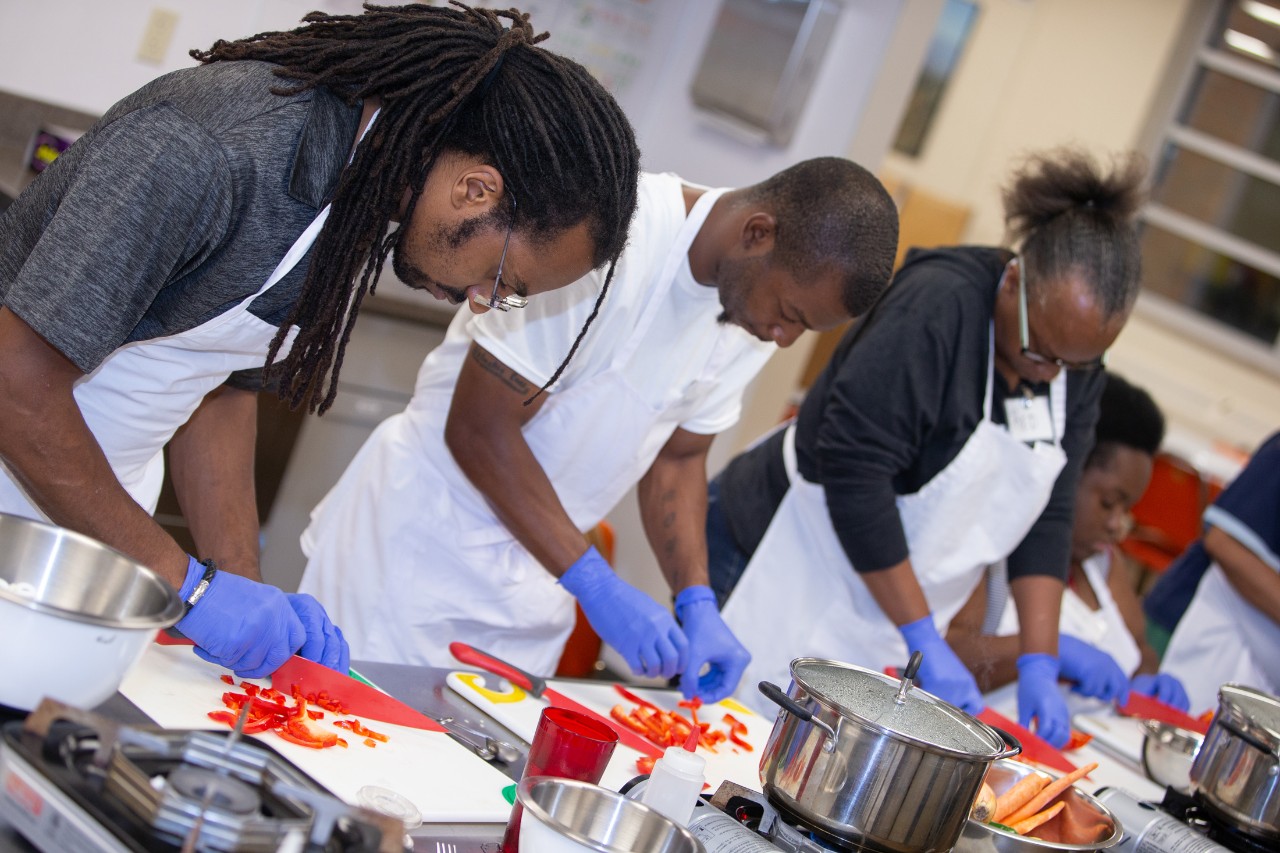 Founded in 1819, UC is amid its Bicentennial year. For the university, it's more than a celebration of history, but also a time to look forward to the continuing impact UC makes in Cincinnati and beyond.
The UC Bicentennial Community Engagement Grants awarded a total of $100,000 to 15 area nonprofit organizations this year, including St. Francis Seraph, Habitat for Humanity of Greater Cincinnati and Hughes STEM High School. In addition to funding for projects, the initiative includes UC student volunteers to help make them happen.
"Every day the University of Cincinnati provides a positive impact by working with our local community," says UC President Neville Pinto. "In honor of our 200th birthday, we created a special way to demonstrate our pledge to help create a better future. These projects are prime examples of the passion and hard work already present in Cincinnati. We are honored to support and partner with these organizations in the years ahead."
St. Francis' grant helps fund eight five- week Cooking for the Family sessions, where participants learn basic cooking techniques and prepare healthy recipes featuring fresh, local ingredients that can feed a family of four for less than $10. At the end of each session, "graduates" bring home a wealth of nutritional knowledge and a cooking kit that includes a cast-iron skillet, chef's knife and sharpener and cutting board. UC students volunteering as part of the grant program assist chef instructors by setting up and cleaning up after the classes and prepping ingredients.
Program director Jamie Stoneham — herself a UC graduate, DAAP '07—has been leading St. Francis' Cooking for the Family classes since 2015. Stoneham is the founder of FarmChef, a local company that provides healthy culinary and gardening programming for schools, churches, hospitals, clinics and other organizations. 
"The class provides people of all different levels of knowledge about food literacy to gain the basics to not only provide for themselves, but also for their families, friends and neigh- bors," she says. "We have lost the art of cooking at home and building communities through food. I think Cooking for the Family helps to strengthen our city and region through knowl- edge, skills, health and relationships."
Cooking for the Family is open to all, and costs just $10 total for five classes. Scholarship opportunities are available for those who can't afford that, and the program often works with other nonprofits to offer classes to the people they serve, like Tender Mercies, a Cincinnati organization that provides housing and supportive services for homeless adults with mental illnesses.
"I love the connections that get made through the class," Stoneham says. "We are building up our community around food, where people of all generations, races, cultures, genders, ages and socio-economic back- grounds come together and learn how to cook and provide healthy lifestyles for themselves and their families. It builds bridges in ways that not very many other activities can do and helps people for generations."
Stoneham is always looking for grant opportunities to make the classes accessible to as many as possible. When she heard about the UC Bicentennial Community Engagement Grants, she jumped at the chance.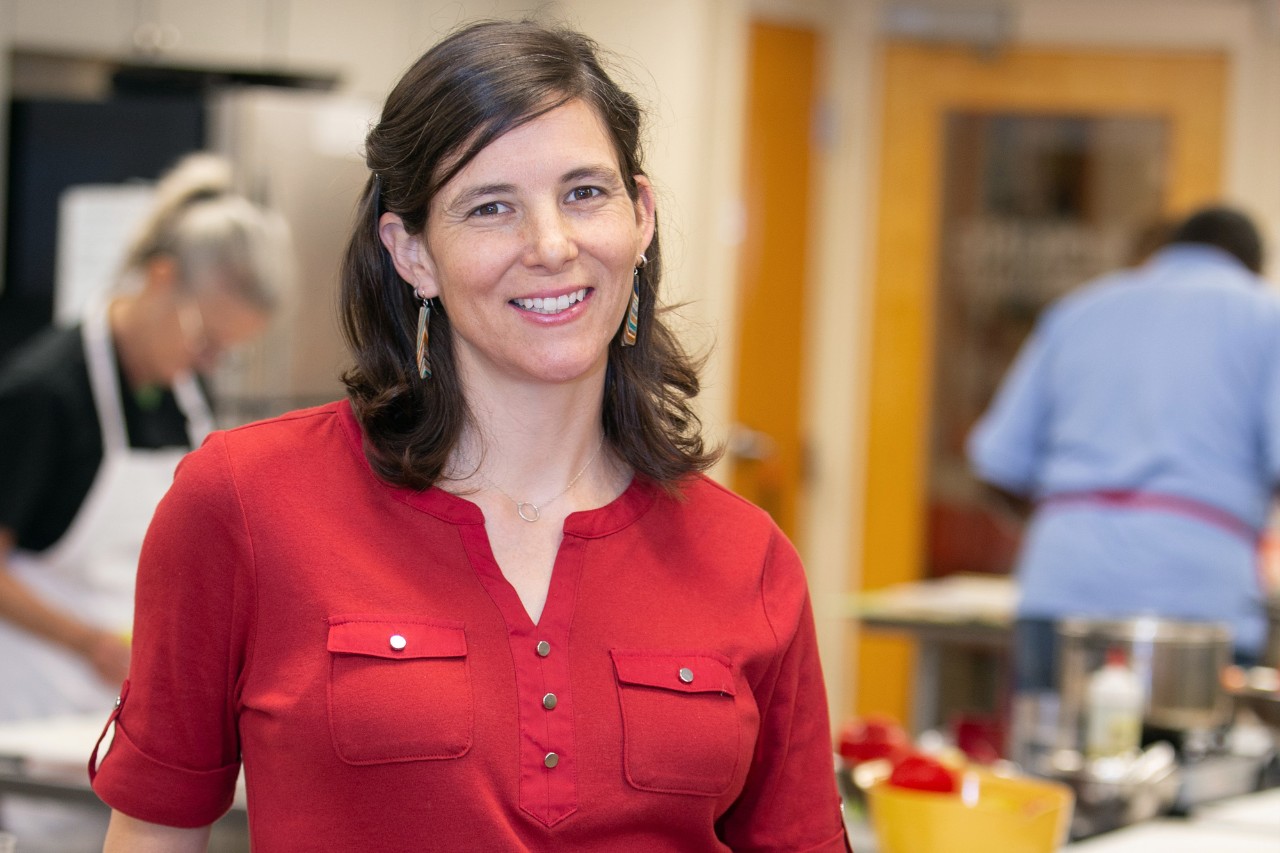 "The grant program not only gets UC students engaged in what is happening outside of the academic environment," Stoneham says, "but it helps nonprofits who are doing some great things around the city be able to serve their missions better."
The connections to UC don't stop there. First-year students at UC's College of Medicine have volunteered with Cooking for the Family and helped create class materials. UC's Student Dietetic Association chose the program for a volunteer site. Stoneham has also worked with Seung-Yeon Lee, associate professor in UC's College of Allied Health Sciences' Department of Rehabilitation, Exercise, and Nutrition Sciences, who first told her about the Bicentennial grants. In fact, Stoneham's idea to create the program came from being part of the UC Center for Clinical & Translational Science & Training Community Leaders Institute in 2014.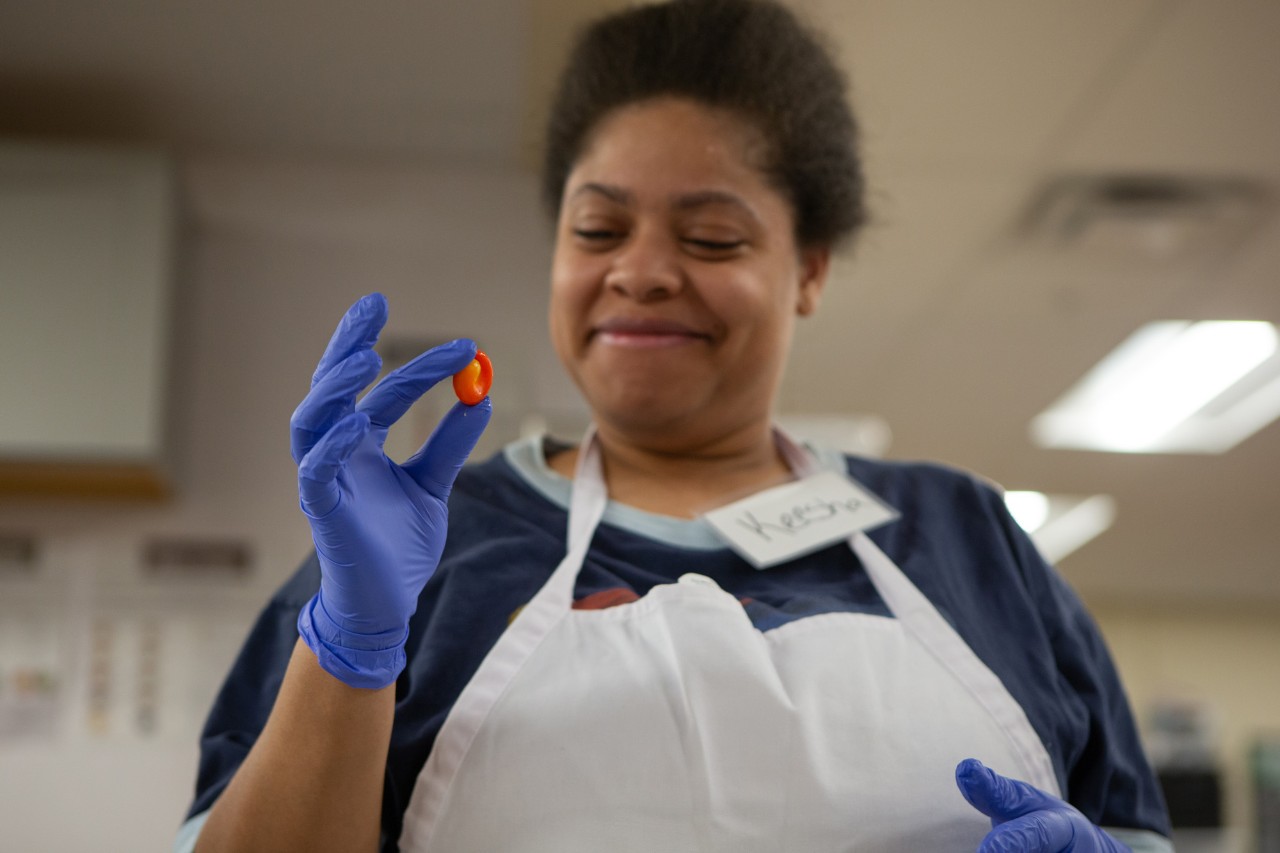 And this is just one of the grant recipients. Each has its own mission and its own connec- tions to the university, showing just how deeply imbedded UC is in the community that surrounds campus.
The Bicentennial Community Engagement Grants strengthen the roots that tie UC to the Cincinnati community, paying it forward for years to come.
Academic Scholars School Year "Super Saturdays"

Breakthrough Cincinnati
Breakthrough Cincinnati provides a summer learning program for high-need and high-potential middle school students and inspires and trains college students as the next generation of teachers. UC funding supports two "Super Saturday" sessions to be held at UC and organized by UC student groups, providing lunch and supplies for the middle schoolers. The program is an initiative of the Office for Innovations & Community Partnerships, part of UC's College of Education, Criminal Justice, and Human Services.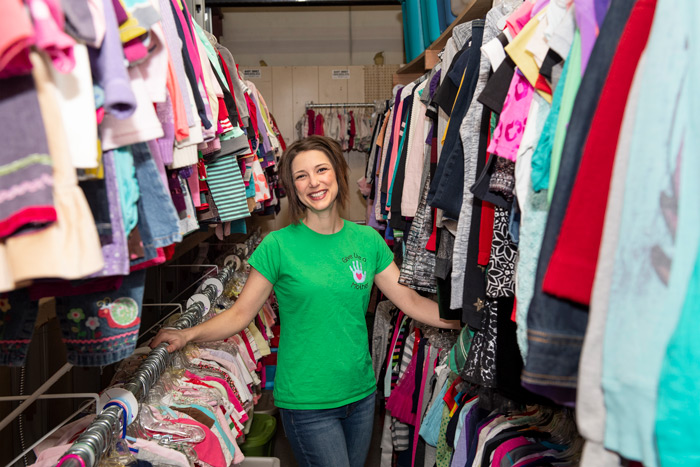 Clothing Cincinnati's Children distribution days

Give Like a Mother
Founded by Amy Vann, an adjunct visiting faculty member in UC's College of Nursing, Give Like a Mother collects and distributes clothing and other items for free to underprivileged families. Two distribution days funded by the grant will assist in equipping children with clothing, shoes and seasonal wear that they need in order to stay safe and comfortable. Two other dates will be dedicated to older children and adults.
Dine on a Dime

God's Favor Mobile Meals Ministry
This mobile soup kitchen is dedicated to improving the lives of Cincinnati's homeless and food insecure population by supplying nutritional, hygiene and community resources. The grant will support a six-week course to teach families how to prepare healthy meals on a limited budget as well as delivery of healthy meals to individuals in homeless camps.
Vacant Lots: Occupied

Keep Cincinnati Beautiful
This comprehensive community-driven project helps neighborhoods restore and enhance vacant lots — from weedy, garbage-strewn spaces into natural playscapes, edible gardens or community gathering spaces. UC students are involved from the planning and design of these projects to the implementation, transforming them into socially, culturally and environmentally responsible spaces. Grant money goes toward the maintenance of green infrastructure in these lots.
Intersession

Hughes STEM High School
Intersession is a series of learning events — a mini-semester spanning a week — designed to engage students, teachers and corporate and community partners in learning experiences that bridge the classroom and the professional world. The week offers students innovative instruction in STEM (science, technology, engineering and mathematics) areas while integrating other academic subjects. Students will develop a project that integrates the learning activities and reflects the experiences of the Intersession, through cooperating professionals and real-world contexts.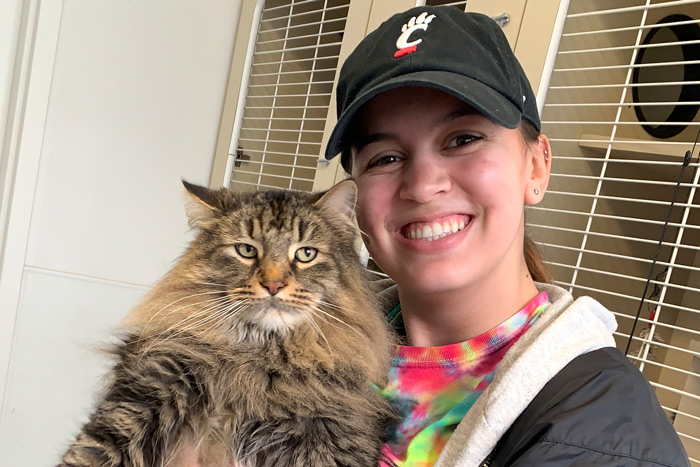 Pet Support program for homeless individuals and families

Interfaith Hospitality Network of Greater Cincinnati
With UC funding, IHNGC extends its services to four-legged members of families with a Pet Support program that will provide those entering local homeless shelters a safe, on-site kenneling option for beloved family pets to stay alongside their human family until they have stable housing. The program includes pet owner training and advocacy for affordable, pet-friendly housing. UC volunteers provide enrichment for these pets, including walking dogs and playing with cats.
STEM N.E.R.D.S.

Nurturing Educational Readiness and Development from the Start (N.E.R.D.S.)
This program provides Cincinnatiarea K-12 students with a supportive environment to acquire skills that allow them to fully engage in STEM activities like robotics and 3D printing. UC students assist with tutoring, STEM play time and a 3D printing project. This program is part of the group's NERDLIFE initiative (LIFE, Learning Infused with Fun and Education).
Rock the Block

Habitat for Humanity of Greater Cincinnati
A one-day event held twice a year to benefit a specific Tristate community, Habitat's "Rock the Block" brings collaborative community revitalization to a neighborhood where Habitat is actively building. UC volunteers help prepare for these events by doing everything from landscaping to writing thank-you notes.
Lockland Literacy Lab

Lockland Elementary School
Funding supports this one-on-one after-school tutoring program for children in kindergarten through sixth grade, including reading material resources. UC volunteers are matched with children to work on learning activities and read books.
Design, plan and build a garden feature

Sidestreams Foundation
Sidestreams Foundation builds gardens and creates locally grown fresh food projects alongside people living in food desert communities. One program, funded by UC, facilitates the designing, planning and building of two community gardens in vacant lots — a teaching garden and a peace garden.
Cooking for the Family

St. Francis Seraph Ministries
Each five-week session teaches participants home-cooking basics, including how to cook a healthy meal for four for less than $10. Graduates receive a cooking kit with kitchen essentials, recipes and other educational materials and fresh produce and hot meals. UC volunteers assist in prep and cleanup.
Nutrition for our Neighbors in Need

Society of St. Vincent de Paul — Cincinnati
Since its inception this program has operated as a partnership with UC. Faculty and students from UC's College of Allied Health Sciences lead nutrition and diet programming in collaboration with staff from St. Vincent's Choice Food Pantry and its Charitable Pharmacy. Grant funds allow SVDP to purchase kitchen equipment and ensure that it is able to recruit and manage the volunteers it needs to facilitate a successful nutrition program.
Program expansion

Sweet Cheeks Diaper Bank
Cincinnati's only diaper bank has expanded its mission to address "period poverty" — the lack of access to sanitary products and menstrual hygiene education. With funding from UC, Sweet Cheeks is able to raise awareness of period poverty and secure volunteers to aid in period kit packaging and distribution.
Options Day

Super Seeds
Super Seeds, with a mission to modify student behavior and assist them in their academic, social and emotional skills, offers an intervention program that provides resources with a focus on youth development. "Options Day" takes at-risk youth between the ages of 12 and 17 on tours to show them real-life consequences of behavior to attempt to disrupt the school-toprison pipeline. The tour begins at a jail and courtroom. Then they go to a hospital to learn about trauma and violence. The final stop is the UC campus, where students can explore career options and learn about life after high school.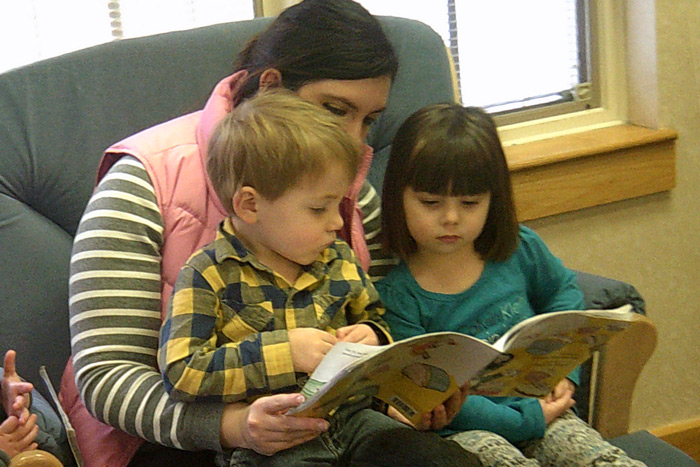 Building Community One Book at a Time

UC Early Learning Center
This program seeks to build community and help children develop a love for reading and learning by creating, distributing and maintaining Little Free Libraries, a designated area full of books where anyone is free to grab a couple books and then bring back others to share. Student volunteers build these structures and read to children as part of a preschool reading initiative.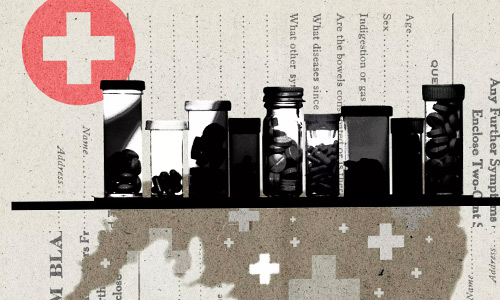 First person
How UC prepared me for journalism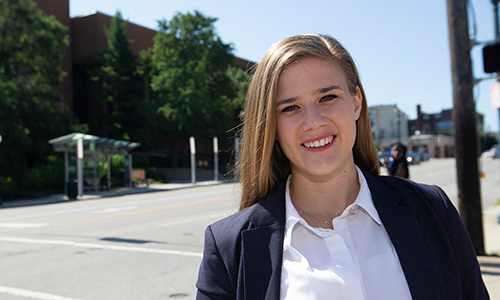 Down the Drive
News section takes you to the heart of what's happening at UC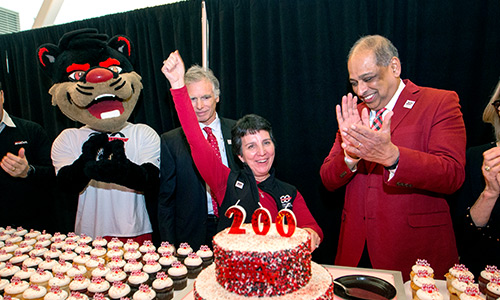 Views
Bicentennial defined by personal stories