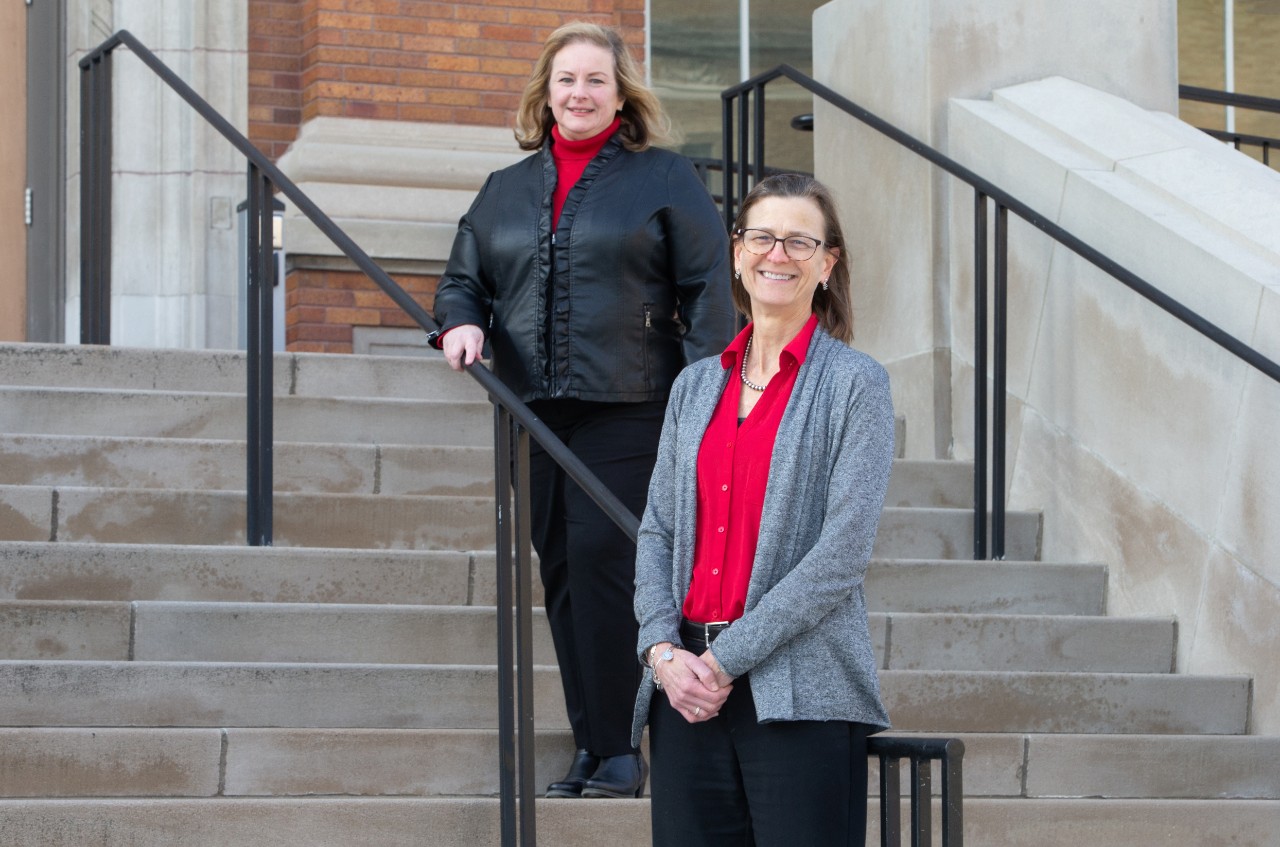 New UC program focuses on caring for the underserved
Colleges of pharmacy and nursing offer certificate that will provide students with much-needed skill
The University of Cincinnati will offer a program to provide health care workers with the skills to care for underserved populations. UC's James L. Winkle College of Pharmacy and the College of Nursing collaborated on the graduate certificate program that will launch in the fall of 2021.
"The goal is to provide students with a skill set they can use working with underserved populations," says Bethanne Brown, clinical professor in the College of Pharmacy. "This will give them a working knowledge of the multifaceted layers that a patient in an underserved category has to navigate and figure out competing resources. This allows the health care provider to have that perspective to maybe dig a little deeper or ask the questions a little differently."
Brown says established collaborative relationships between UC's College of Pharmacy and the College of Nursing paved the way for this certificate program. The program requires the participant to take five hours of elective courses to gain background knowledge and a two-hour independent study research and evidence-based practice course based on their degree program.
Rebecca Lee, associate professor in the College of Nursing, says there is a growing need for health care workers with this type of training.
"Graduates of today's health professions programs are faced with increasingly complex systems in which to practice," Lee says. "Providers are called upon to use team-based approaches to deliver care to diverse populations, many of whom are faced with both health and societal challenges. In order to adequately prepare future health professionals to meet these needs, training programs must equip them with evidence-based, interprofessional skills."
Initial plans are to limit participation to 10 graduate students from each college, according to Brown. The students will be put on interprofessional teams and assigned a faculty adviser who may or may not be from their specific college. The certificate will require the students to complete two elective courses, which may or may not fit into their current curriculum. In addition, specific students' required coursework, professional development and experiential learning will be focused on underserved populations.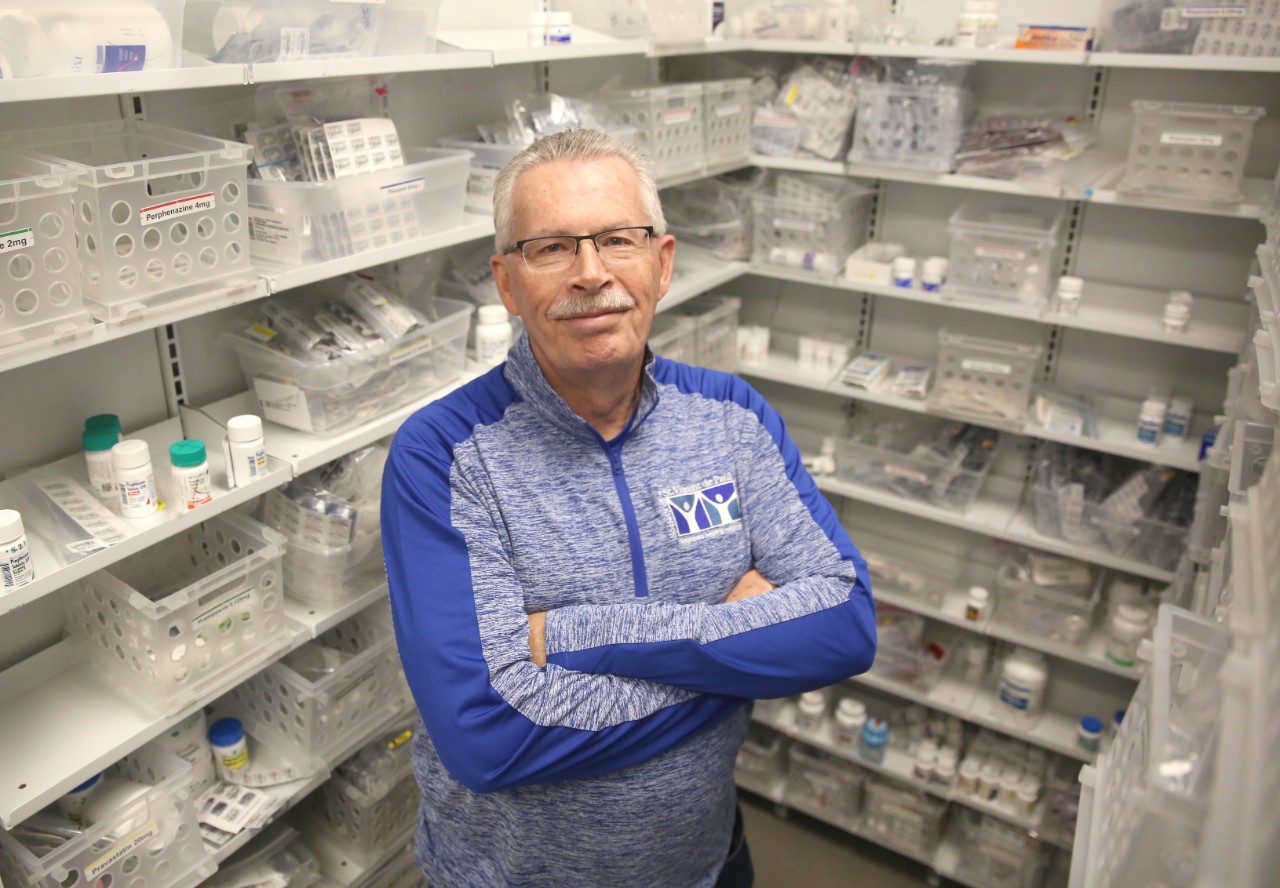 Having the skills to care for that population isn't something that comes naturally to every health care worker, according to Mike Espel, the director and founder of St. Vincent de Paul Charitable Pharmacy in Cincinnati, a nonprofit he's been with since 2006.

"Many middle- and middle-to-upper-class students and residents have no idea how to communicate with or assist those who struggle with even the basic needs in life: food, shelter, medicine and transportation," says Espel, a 1974 UC graduate with a bachelor's degree in pharmacy. "Coming in, many have no idea how many folks struggle with getting their health care and medication to modify their health problems. The training creates awareness and compassion for how to care for the underserved."
Creating a marketing strategy for the certificate program was the capstone project of Laura Toerner of the College of Nursing, who graduated in December with a master's degree in marketing from the UC Carl H. Lindner College of Business. As part of the project, an anonymous survey was sent to all College of Nursing and College of Pharmacy doctoral  students to discover dominant personality archetypes, level of interest in the Caring for the Underserved Certificate and importance and perception of the university's support for diversity, equity and inclusion in its culture and curriculum, according to Toerner. She says the results of the survey will be used to recruit and retain prospective and current nursing and pharmacy students.
Survey responses included a female Bachelor of Science in Nursing student between the ages of 18-22 who said, "Social determinants of health are a serious problem facing the medical community today. I believe that as future health care providers, it's our responsibility to help underserved populations receive the best possible health care. Being educated on these inequities will allow us to better serve our communities."
Another indication of interest comes from a male Doctor of Pharmacy student between the ages of 18-22.
"I think it is important to show employers, patients and the public that you are an advocate for all inclusion," he says. "In the world of health, we are all humans. Our similarities unite us and our differences make us strong. This certificate would be a wonderful way to prove that a student has what it takes to represent the face of equality and diversity."
Brown says as the fight against COVID-19 continues into 2021, having health care workers trained in caring for the underserved will be more important than ever.
"In public health and health care in general there are huge disparities still within our system and COVID-19 is a great example of where those disparities come to light," says Brown. "Those individuals who don't have access to a safe place to exercise or fresh fruits and vegetables to enhance their health and diet are really at a disadvantage in health outcomes. For students, this certificate will allow them to see how bringing each professions' perspective and skill set to the table and working together can help the patient in all facets."
Applications for the program are being accepted through March 31, 2021. Learn more and apply online. 
Impact Lives Here
The University of Cincinnati is leading public urban universities into a new era of innovation and impact. Our faculty, staff and students are saving lives, changing outcomes and bending the future in our city's direction. Next Lives Here.

Stay up on all UC's COVID-19 stories, or take a UC virtual visit and begin picturing yourself at an institution that inspires incredible stories.