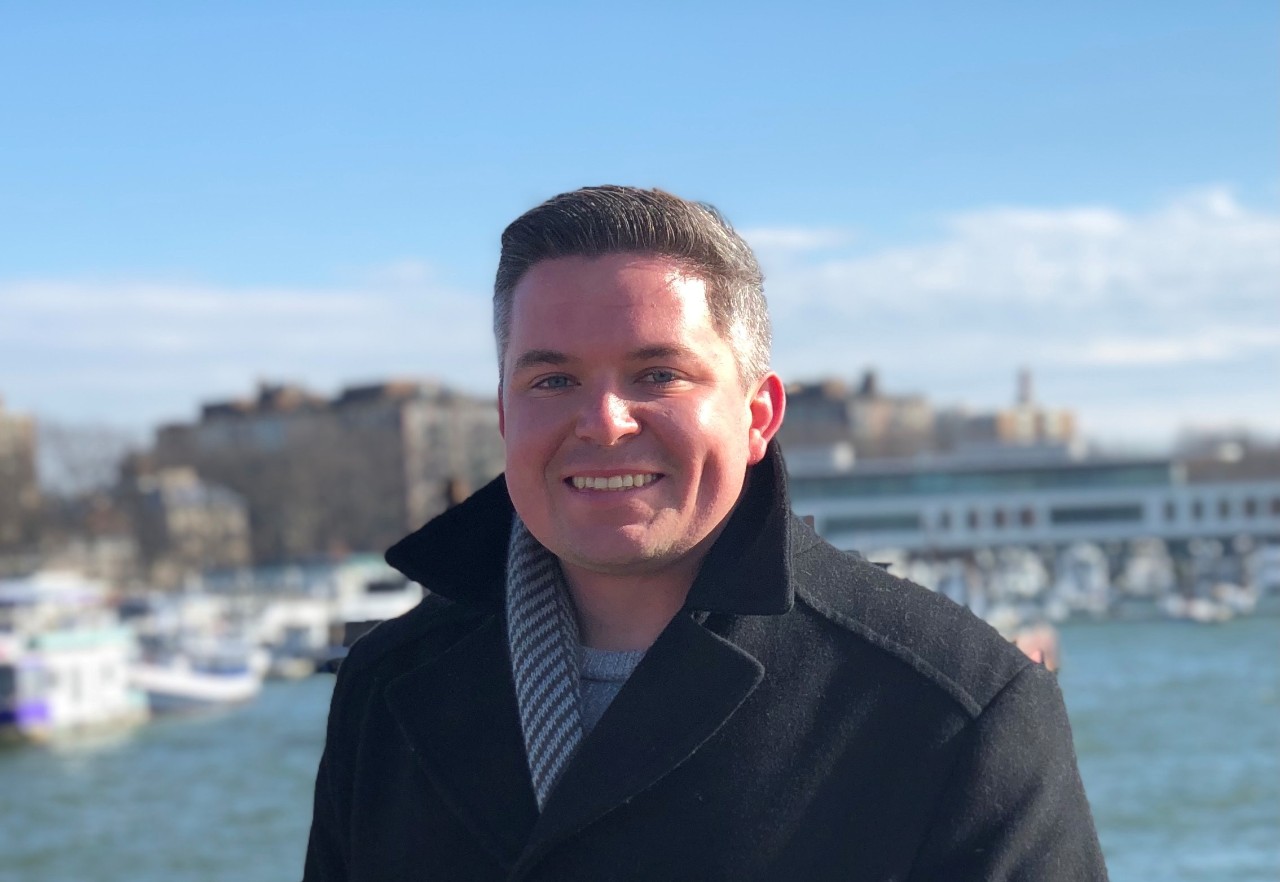 Lindner Alumni Spotlight - Bryan McRae '16
Meet Bryan McRae, an experienced analytics and strategy professional making his mark in New York City. McRae, a 2016 economics graduate, spent the majority of his childhood in Hawaii and Japan as both of his parents served in the Air Force. After Bryan's parents retired, the family moved to Felicity, Ohio, where Bryan attended Felicity High School but often found himself dreaming, wondering, curious about life outside of his small town.
Bryan chose UC for a couple of reasons. "I really wanted to be close to home to help my family care for my mother, who had breast cancer, and have a world-class education at the same time," he said. "During high school I was in a post-secondary program and took classes at UC Clermont which exposed me to UC's world-class faculty and programs. The rest was history."
Read on to learn more about Bryan's story. 
Share a Lindner or UC moment that made a lasting impact on you.
Aside from being involved on campus through club tennis or my fraternity, Alpha Tau Omega (ATO), the time I spent taking Professor Dianne Hardin's classes (and taking any chance I could to stop by during her office hours) was the most impactful to my life now and career progression. My career is data-focused, working with analytics for a global advertising group. Professor Hardin really opened up my mind about how experiences/design/psychology/art and so much more (everything outside of my realm of expertise) can make an impact on the simplest aspects of life, and everything should be taken into consideration. She taught us that sometimes thinking inside of the box (taking a different approach to the issue) can be the answer you are looking for. I would credit my success so far to the learnings gained from Dianne. 
What lesson did you learn at Lindner that seems to be repeating (or "rhyming") with your professional experience?
Collaboration breeds innovation! You can be the hardest worker at your firm or the smartest in your class, but without collaborating with others, your success will be limited.
You can be the hardest worker at your firm or the smartest in your class, but without collaborating with others, your success will be limited.
Throughout my time at Lindner, I learned how to rely on teammates. I can recall many group projects I didn't want to be a part of because I didn't want to rely on others. However, without the experiences of group projects, I would not have learned that collaboration breeds innovation and you can't do it all on your own.

At Lindner, our purpose is to "empower business problem-solvers to tackle the world's challenges." What problems are you working to solve in your industry or community?
In my profession, I am trying to improve how clients view analytics within advertising, instead of treating analytics like an afterthought.
When one thinks of advertising, it may be what the creative looks like. I try to change perceptions through insightful analysis and forecasting so clients see how every dollar they spend on advertising has an impact.
What advice would you give someone considering relocating to NYC?
When the going gets tough, push through. I promise you, it is worth it. New York City is tough but there is nowhere else that pushes you to be your best while keeping you grounded. Whoopi Goldberg said it best:
"New York love isn't brotherly, its obsessive. Ecstatic. An electric current that made you grab your bags and uproot your life. New York is where you feel invincible. It's where you feel invisible. The thing that understands you at your worst. But pushes you towards your best. I love New York. I love New York because New York loves me."

What ways do you give back to your community? Why do you believe this is important?
As mentioned before, collaboration breeds innovation. Without a community that fosters that, you and others around you will not succeed. I give back to my community through donations (time and monetary) and supporting others that are trying to make their voice heard. New York City saw countless peaceful protests over this past year. Participating in these marches, supporting the community and speaking with fellow supporters was truly an honor.
Featured images: Bryan McRae '16/Provided.
Where Are They Now – Alumni Spotlight Series
With over 46,000 Lindner College of Business alumni worldwide, Lindner graduates are making their mark around the globe. To read other alumni stories check out the Where Are They Now alumni spotlight series page. Are you willing to share your Lindner story? Reach out to Cynthia Miller to learn more. 
1
Trailblazing engineering professor honored with alumni award
January 30, 2023
Professor Awatef Hamed is a trailblazer. She came of age during a time when few women were going to college to study engineering. In 1968, she left her home in Egypt and came to the University of Cincinnati as the only female graduate student in the aerospace engineering program. She went on to get her master's and doctoral degrees from UC and then was hired as a faculty member, where she was the only female faculty member for two decades. In 2001, she became the first woman to head a college aerospace engineering department.
2
Cincinnati Law hosts Clinics & Externship Week
Event: January 30, 2023 12:10 PM
University of Cincinnati College of Law will host the Clinics and Externships Week, a five day event to expose students to the clinic and externship program.
Debug
Query for this