Faculty Awards 2021: Peter Smirniotis
Chemical engineering professor honored with Rieveschl Award for Distinguished Scientific Research
The success and esteem that Panagiotis (Peter) Smirniotis, Ph.D., has achieved in the field of catalysis appropriately reflects the impact his work has catalyzed across the worlds of research and academia.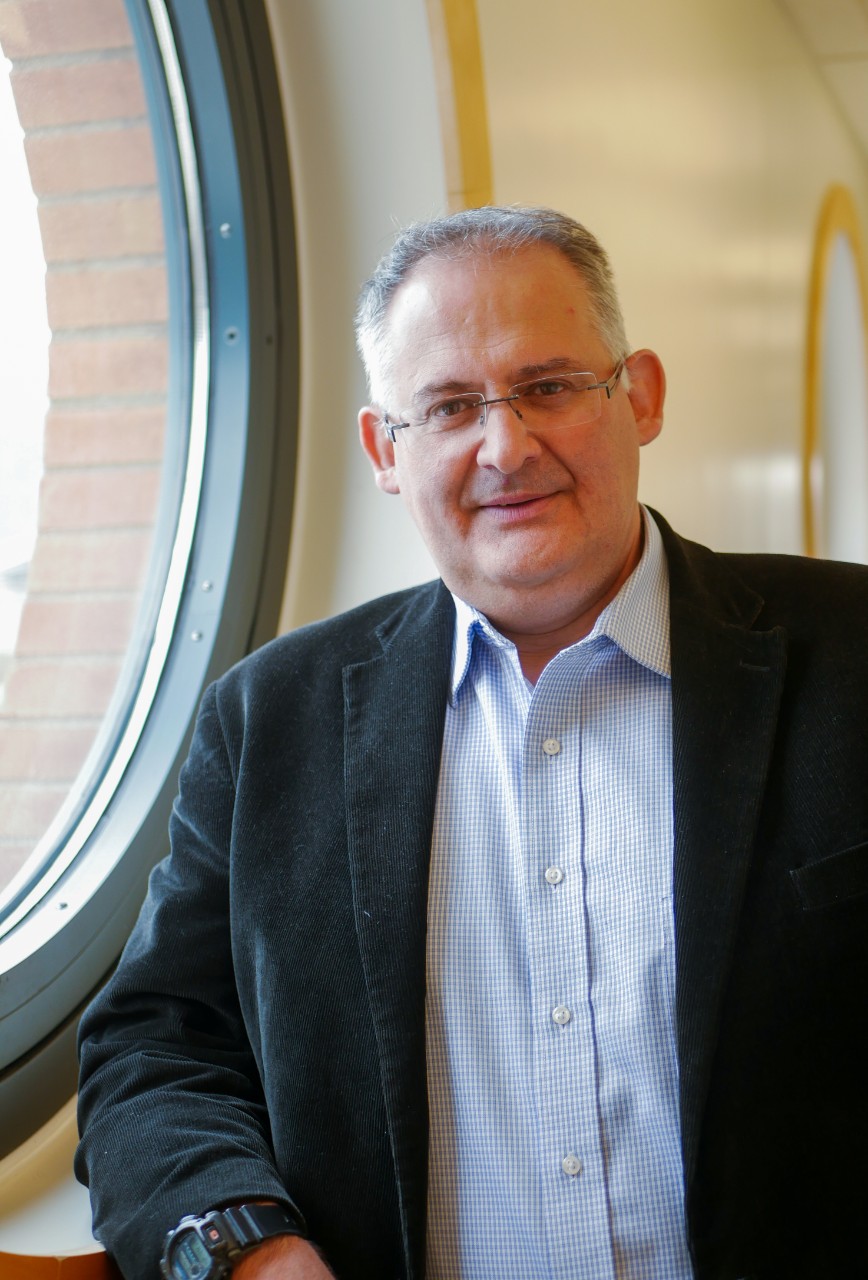 Internationally recognized in the areas of heterogeneous catalysis, advanced materials, energy, and environmental restoration, Smirniotis is well-known for publishing research that has applications reaching far beyond just one discipline, industry or scientific agenda.

"Professor Smirniotis' research is characterized by his ingenious approach to tackling some of the most important emerging energy and environmental problems and providing elegant practical solutions without lacking fundamental understanding," said Makram Suidan, Ph.D., professor emeritus of environmental engineering at the University of Cincinnati. "The families of catalysts developed by Professor Smirniotis are considered as the benchmark for many industrial developments."
Just a few potential applications of Smirniotis' extensive and innovative research in the field of catalysis include: the economic production of hydrogen, removal of greenhouse gases, neutralization of chemical and biological warfare agents, producing cleaner liquid fuels, removing poisonous gases from utilization of fossil fuels, self-cleaning surfaces and systems for water pollution control.
Smirniotis makes extensive contributions as editor for many prestigious international journals, including a recent appointment as member of the editorial board of Journal of Catalysis, the most prestigious journal in the area of catalysis. He has received funding from sources such as the National Science Foundation, the Environmental Protection Agency, the Department of Energy, the Department of Defense, NASA and the American Chemical Society's Petroleum Research Fund.
"The satisfaction I get with research is something unique. You can't buy that," said Smirniotis.
Smirniotis was inspired to come to the United States to pursue a career in research by the many highly respected European professors and researchers he met during his undergraduate studies in Greece who had made names for themselves in American academia. 
Smirniotis considers himself very fortunate to have trained under many amazing advisors, teachers and mentors throughout his education. He was tremendously motivated and inspired by his PhD advisor, world-renowned chemical engineer Eli Ruckenstein. 
"[Ruckenstein] was an inspiration, a huge example of performing great research," said Smirniotis. "Somehow, I try in my academic career to continue this momentum."
Passionate about extending that mentorship and research excellence in his own career, Smirniotis strives to provide to his graduate students at UC unique opportunities to do research in areas that are "exciting, novel, promising, futuristic and needed for the planet." 
Smirniotis attributes much of the success celebrated by this award to the dozens of masters, PhD and post-doctoral students who have worked alongside him in the labs throughout his career.
"The best thing that has ever happened in my professional career at UC the last 27 years is my graduate students," said Smirniotis. "These amazing individuals should be acknowledged along with our achievements in research."
Faculty Awards 2021
The University of Cincinnati will honor 13 awardees in a virtual ceremony at 3 p.m., Thursday, April 22. Join via WebEx.
Image featured at top: Peter Smirniotis and research associate Devaiah Damma, PhD, in the lab. Photo/Corrie Mayer/CEAS Marketing.