Engineering professor named highly cited researcher
Third consecutive honor for researcher whose work centers on water treatment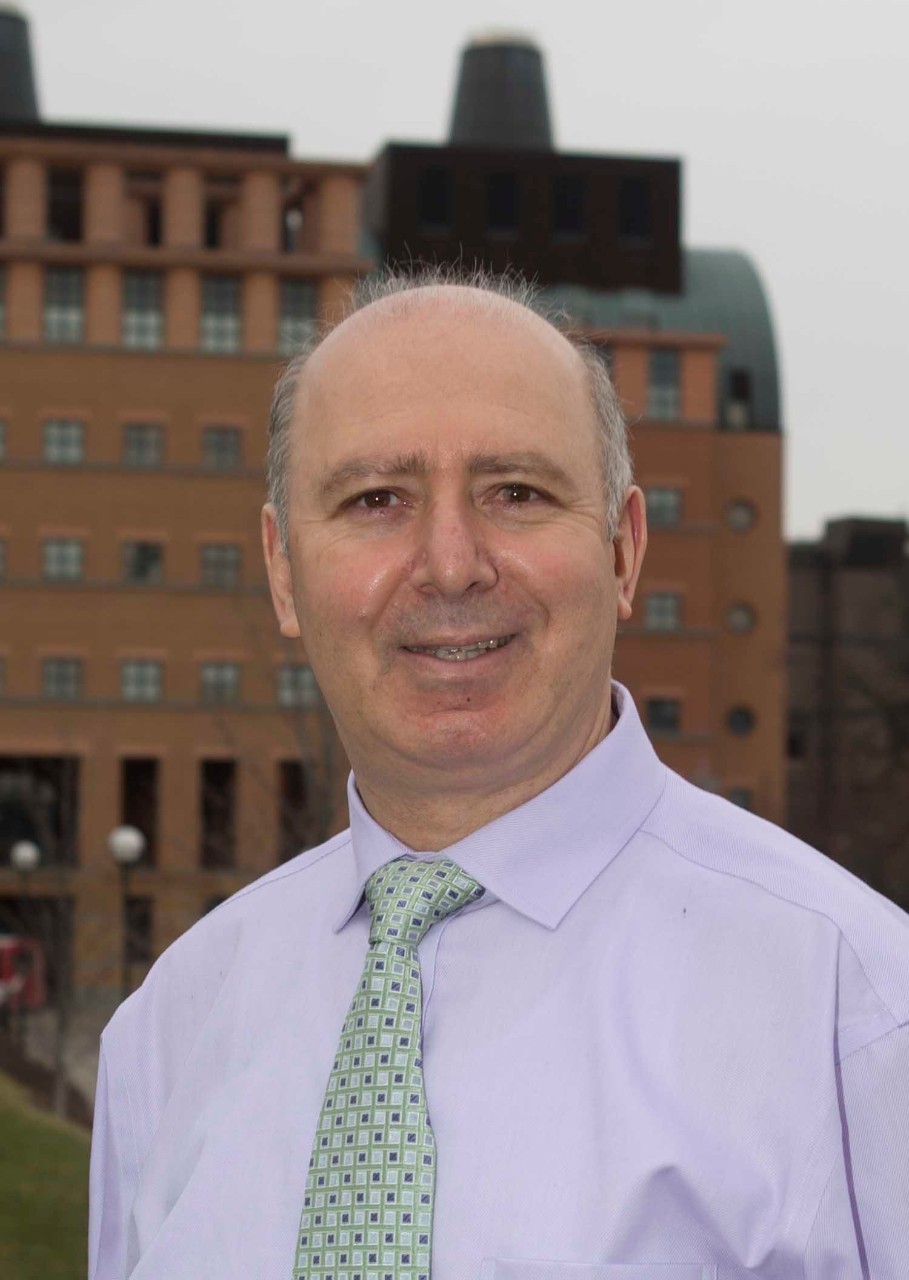 Dionysios (Dion) Dionysiou, Ph.D., professor of environmental engineering at the University of Cincinnati, was named a Highly Cited Researcher in 2020 by Clarivate Web of Science for his work addressing water pollution, conservation and treatment. 
The honor identifies scientists who have demonstrated influential research work that is reflected in the publication of multiple, frequently cited papers that rank in the top 1% by citations for the year. Dionysiou was awarded in two categories in 2020: environment and ecology, and engineering. He also made the list in the engineering category in 2019 and 2018. 
Dionysiou works with advanced oxidation processes and nanotechnologies, developing sensors and membranes to identify and treat pollutants in water. He runs the Sustainable Solutions Laboratory in UC's College of Engineering and Applied Science. 
Dionysiou is the editor of the Journal of Environmental Engineering. He was recently interviewed by the American Society of Civil Engineers Publications for an article about the journal and the future of environmental engineering. In the "Meet the Editor" article, Dionysiou said he would like to see additional research and article submissions for the journal on significant topics including: water quality impact from harmful algal blooms; methods to remove difficult contaminants such as PFAS, the "forever chemical"; technologies that address water scarcity in arid regions and treatment of non-traditional source water; approaches to control greenhouse gases and their effects on climate change; and sustainable methods to recover and reuse resources. 
Read more about the journal and Dionysiou's advice for new researchers in the field. 
This National Science Foundation video features UC research led by Dionysios Dionysiou that addresses the importance of detecting toxins from cyanobacteria algal blooms, which are formed mainly by agricultural runoff. UC engineers and chemists collaborated to develop a biosensor to detect toxins and surface water. Read more here.

Featured image of water at top: Photo/Linus Nylund/Unsplash.
1
Construction management alumna honored for impact in her field
December 5, 2023
Gloria Samuel entered the construction industry more than 20 years ago as a University of Cincinnati co-op student and never looked back. Since then, she has earned both undergraduate and graduate degrees at UC and has taken great pride in giving back to the college by sharing her education and experiences with others as an adjunct faculty and serving on numerous community boards and committees. Currently, she is the Senior Vice President and Director of Construction Program and Project Management for Fifth Third Bank.
2
In Memoriam: Dion Dionysiou, PhD
December 4, 2023
Dionysios (Dion) Dionysiou, PhD, professor of environmental engineering in the University of Cincinnati College of Engineering and Applied Science, died unexpectedly Nov. 20. He was 57 years old. He was a world-renowned researcher, who was frequently lauded for his work developing technologies and strategies to identify, monitor, and treat water pollutants and toxins.
3
UC Learning Lab inspires College of Medicine to SIT
November 29, 2023
In a convergence of academic integration, the University of Cincinnati's renowned colleges — Design, Architecture, Art, and Planning, Lindner College of Business, College of Engineering and Applied Sciences and College of Medicine — recently joined forces at the 1819 Innovation Hub for an ideation session that exemplifies the institution's commitment to interdisciplinary collaboration.
Debug
Query for this