Law students to gain new home on UC's campus
University of Cincinnati to start renovating former Lindner building next month
The University of Cincinnati will break ground March 1 on the new home for the UC College of Law in the middle of campus.
The UC Board of Trustees voted Feb. 23 to approve the use of more than $29 million in state funds as part of the $45.6 million plan to renovate the former Lindner College of Business building. It is scheduled for completion in August 2022.
By reinventing and building onto the existing facility, the university will create a state-of-the-art law school designed with the technological and spatial needs of today's law students in mind.
Our new location in the heart of campus will strengthen our existing cross-campus collaborations and increase opportunities for more on-campus partnerships.
College of Law Dean Verna Williams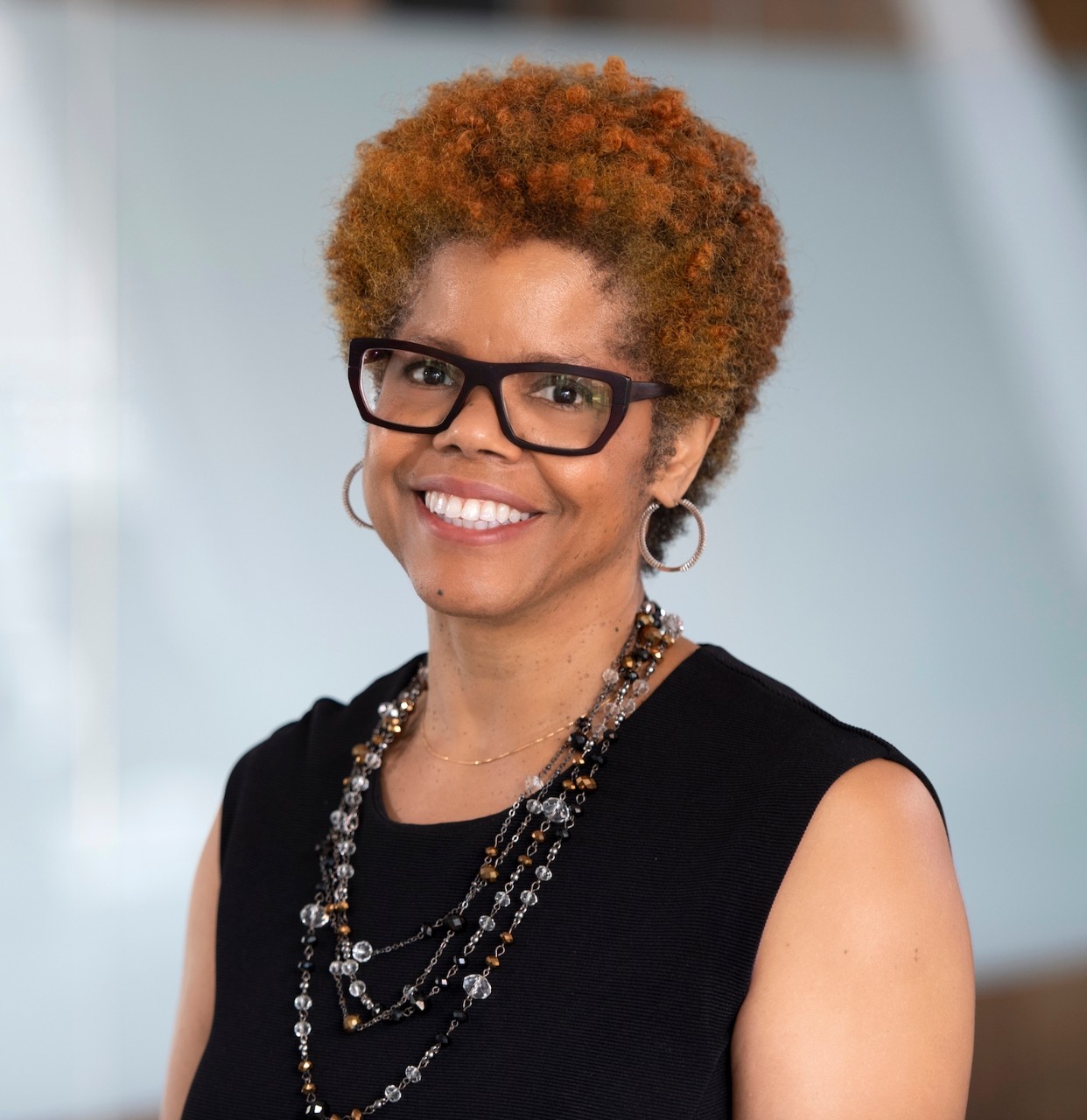 "This new building will exemplify the upward trajectory of our law school, a tangible reminder to embrace our next purpose," says Verna Williams, dean of the law school. "Its design will meet the evolving, innovative needs of our students for years to come. 
"Our new location in the heart of campus will strengthen our existing cross-campus collaborations and increase opportunities for more on-campus partnerships."
The college includes seven centers and six clinics, where law students gain real-world experience while working alongside faculty and practicing attorneys to make a difference in people's lives. 
"Whether it's working to expand human rights around the globe, exonerating an innocent person from prison, advocating for survivors of domestic violence, providing legal advice to a startup, our students make an impact," says Williams.
The former Lindner Hall — replaced by a brand new facility that opened for the business college in 2019 — was built in 1986 to accommodate 1,800 students. The 84,000-square-foot existing facility, plus additions, will offer more than ample space for the College of Law's close-knit community of 406 students. 

John Seibert, associate vice president for UC's office of Planning+Design+Construction, says global design firm Perkins & Will will lead the project as the "signature architect," and Cincinnati's BHDP Architecture will serve as the architect of record.
"The project includes the adaptive reuse of the old business school along with a modest addition which acts as the organizational collaborative hub to connect the learning, library and student support spaces with the new main entry," says Seibert. "The tower will host not only faculty offices but also opportunities for engagement in centers such as the Ohio Innocence Project, Urban Morgan Institute, Entrepreneurship Clinic and others to help activate and support student-faculty initiatives and interaction."
Plans call to retain the building's brick façade, but replace its tinted windows with clear glass to allow for more natural light. Classrooms will be enlarged, with spaces carved out for faculty and students to gather and study, a large auditorium to host community events, law library and plenty of office space for faculty and staff.
The facility and its amenities will promote interdisciplinary study and degree programs with other colleges including the College of Engineering and Applied Science, Lindner College of Business and UC's medical campus, among others.
All of the building's mechanical and electrical systems will be replaced, with the goal of earning Leadership in Energy and Environmental Design (LEED) certification, a point-based rating system for evaluating new construction developed by the U.S. Green Building Council.
Featured image at top: An architectural rendering reveals the transition of the old Lindner building and new addition at the University of Cincinnati, which will open as the new home for the UC College of Law in August 2022.
Impact Lives Here
The University of Cincinnati is leading public urban universities into a new era of innovation and impact. Our faculty, staff and students are saving lives, changing outcomes and bending the future in our city's direction. Next Lives Here.

Learn more about UC's new College of Law building or take a UC virtual visit and begin picturing yourself at an institution that inspires incredible stories.
1
Ongoing quest for justice a life-changer for all parties
December 7, 2023
The Ohio Innocence Project and its student fellows, past and present, recently marked 20 years working to exonerate the wrongfully convicted. OIP co-founder and director Mark Godsey, as well as past OIP fellows and Cincinnati Law alumni, Eric Eckes, Law '08, and Simar Khera, Law '15, spoke about their shared experience and its life-changing impact.
2
Lindner student named to Schwarzman Scholars class of 2024-25
December 7, 2023
Carl H. Lindner College of Business student Lance Entsuah, BA '24, recently earned admission to the prestigious Schwarzman Scholars program that offers a one-year, fully funded master's degree program in global affairs from Tsinghua University's Schwarzman College in Beijing, China.
Debug
Query for this