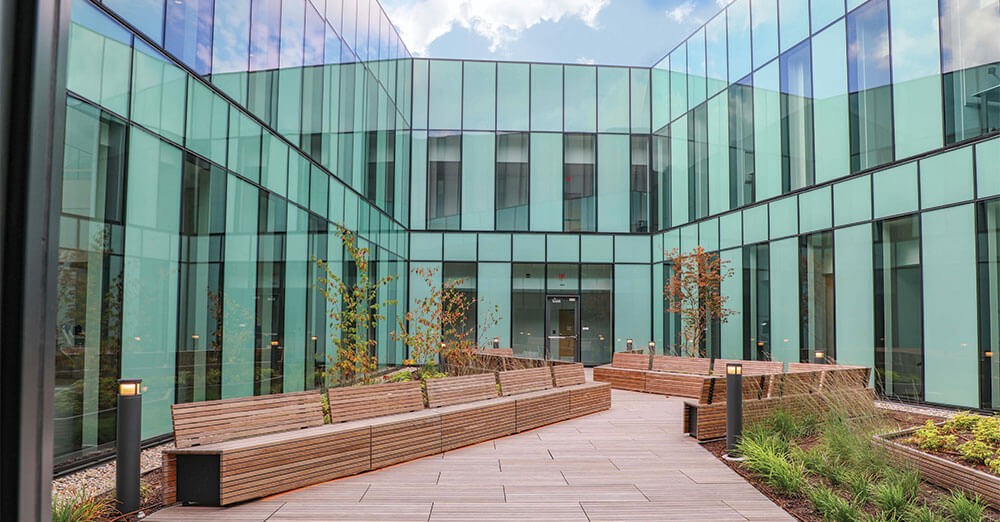 Lindner Alumni Spotlight - Allison Brucato '15
Why did you decide to get a degree in business — and why did you choose Lindner?
I initially was interested in a degree in hospitality management. During my college search, the hospitality management programs were in a variety of different schools at each college/university. Something that really stood out to me was that at the University of Cincinnati, hospitality management was in the business school. At 18, you don't know if you will stick with the major you initially choose through your whole collegiate career (I personally did not and switched to marketing), and I strongly felt that no matter what degree I graduated with, having a business degree would help me exceed in future endeavors.
Ultimately, I chose Lindner for two reasons. First, I liked the idea of graduating with a business degree. Second, I loved that with the Kolodzik Business Scholars (KBS) program I could tailor my college experience around my interests and the path I wanted, whether it was study abroad (was able to go to Italy and Canada), co-op versus internship (interned at the Cincinnati Zoo & Botanical Garden and Courtenay Lambert Florals where I was able to work at the White House), joining campus organizations (Chi Omega Sorority and the American Marketing Association), volunteering (through various campus organizations), etc. In KBS, you can make your college experience your own.
Share a Lindner or UC moment that made a lasting impact on you.
A moment that made a lasting impact on me was being recognized as the outstanding junior at the Cincinnati Business Achievement Awards. It was so meaningful as a student to be in a room with so many renowned business leaders who have made an impact in Cincinnati and around the world. A key moment was getting to meet Kathleen B. Selker, who was the winner of the Carl H. Lindner Award for Outstanding Business Achievement. The opportunity to meet and talk with someone who has succeeded in business as a fellow female was an amazing experience that made a lasting impact.
What lesson did you learn at Lindner that seems to be repeating (or "rhyming") with your professional experience?
A recent quote that I have really connected with is, "optimism is necessary for achievement." This message was a pivotal one I learned at Lindner and has been a hallmark of my career ever since. At Lindner, I had the opportunity of having Dean Marianne Lewis serve as the director of the Kolodzik Business Scholars. For anyone who has had the opportunity to meet Dean Lewis, the quote I shared should resonate. She is an incredible leader who is able to empower those she works with, and her enthusiasm and optimism for her passions and what is next provided such a valuable lesson. Dean Lewis showed me that I can accomplish my goals and establish myself as a driven professional while still doing so with optimism and sincerity. I have found that when many people hear the phrase "business professional," enthusiasm and optimism do not always come first to mind, but Dean Lewis helped teach me that this could be the way of the "new" business professional, and especially a female business professional. I was able to go into my career with the mindset that a positive attitude and outlook could help me achieve my goals, and I am forever grateful for the lesson I learned.
Share the highlights of your career journey.
A few of the highlights in the last few years are:
At Promotion Execution Partners (PEP), I had the opportunity to travel to P&G in Toronto for brand planning and to be part of the strategic meetings for the next fiscal promotions.
While at PEP, I received the Rookie of the Year Award during my first company-wide conference for my role as an account coordinator for the P&G Canada Team.
While at the UC Foundation, I have been able to assist with many different events and experiences, with some of my favorites being:
Planning and executing UC Health West Chester Hospital's 10-Year Anniversary Celebration and their annual spring event marking their 10-year anniversary.
Planning and executing the donor reception for the opening of the University of Cincinnati Gardner Neuroscience Institute.
Planning and executing the ribbon-cutting and donor reception for the opening of the UC College of Allied Health Sciences building.
Assisting with the planning and execution of the Next/Now Campaign Launch and the Bicentennial Bash.
How did receiving the Carl H. Lindner Outstanding Junior Award impact your success?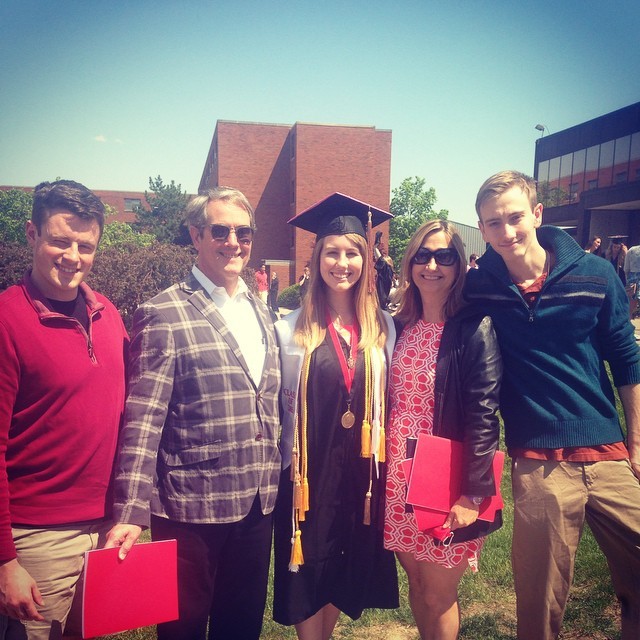 The Carl H. Lindner Outstanding Junior Award changed how I perceived myself. Receiving the award allowed me to congratulate myself on what I had achieved so far and push myself to achieve even more. It took me from someone who had an interest in project management and events but wasn't fully sure what to do with it, into someone who was able to find her career and build experiences around it. This award showed me that others saw potential in me. Lindner has always impressed me but what makes it stand apart is its ability, through faculty, staff, affiliated business partners, etc., to empower and encourage every student who walks through the building to become who they were meant to be.
Featured image: Allison Brucato '15/Provided.
Where Are They Now – Alumni Spotlight Series
With over 46,000 Lindner College of Business alumni worldwide, Lindner graduates are making their mark around the globe. To read other alumni stories check out the Where Are They Now alumni spotlight series page. Are you willing to share your Lindner story? Reach out to Cynthia Miller to learn more. 

1
Trailblazing engineering professor honored with alumni award
January 30, 2023
Professor Awatef Hamed is a trailblazer. She came of age during a time when few women were going to college to study engineering. In 1968, she left her home in Egypt and came to the University of Cincinnati as the only female graduate student in the aerospace engineering program. She went on to get her master's and doctoral degrees from UC and then was hired as a faculty member, where she was the only female faculty member for two decades. In 2001, she became the first woman to head a college aerospace engineering department.
2
Cincinnati Law hosts Clinics & Externship Week
Event: January 30, 2023 12:10 PM
University of Cincinnati College of Law will host the Clinics and Externships Week, a five day event to expose students to the clinic and externship program.
Debug
Query for this