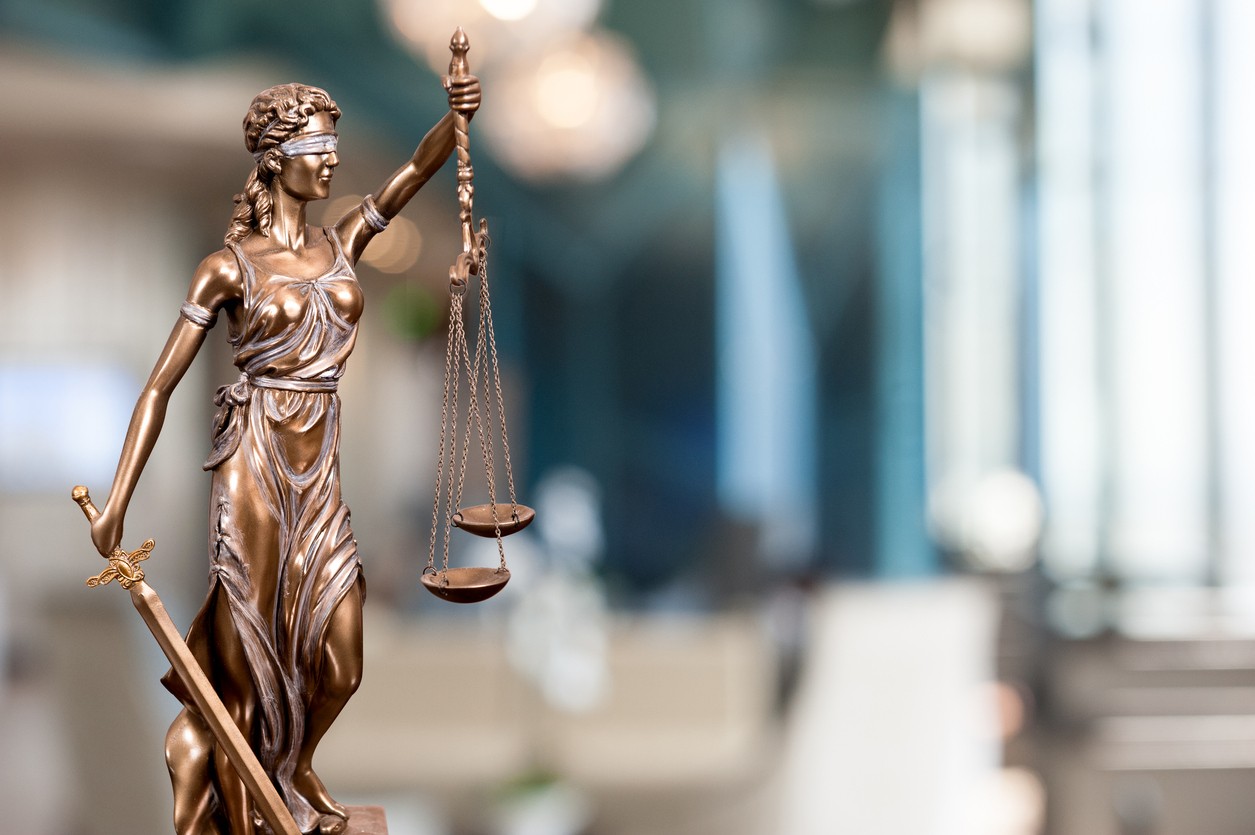 Law students find success at regional trial competition
University of Cincinnati second-year students Katherine West and Spencer Campbell are headed to a national trial competition after winning the final round of the regional Texas Young Lawyers Association (TYLA) trial competition.
West and Campbell were the only team to win in all five competition rounds. They will represent the UC College of Law at the upcoming TYLA Nationals, to be held remotely April 7-9, 2021.
TYLA administers the National Trial Competition, which was established 46 years ago to encourage and strengthen students' advocacy skills. The program is designed to expose law students to the nature of trial practice and to serve as a supplement to their education. The competition attracts teams from more than 140 law schools and involves more than 1,000 law students yearly.
The UC Law team was coached by attorneys Bill Markovitz, of Markovitz, Stock & DeMarco, and Bill Blessing, of Blessing & Wallace. Affectionately known as "the Bills," the coaches will continue to work with the team as they prepare for the upcoming competition. Through their efforts over the last six years, UC Law has secured four regional wins.
UC Law's trial advocacy program is highly ranked, earning an A- rating from preLaw Magazine. This semester, several teams have successfully competed or are preparing for upcoming competitions.
Second-year students Rachel Keathley and Liam Nesson represented the college in February at the John L. Costello National Criminal Law Trial Advocacy competition. They were coached by Hamilton County Judge Candace Crouse and attorney Martin Pinales.
Third-year students Raika Casey and Jacob Harrod, alongside second-year students Bradford Higdon and Dallas Guttman, are represented the college this week at the regional American Association for Justice/Student Trial Advocacy Competition. They are coached by Hamilton County Judge Terry Nestor and Assistant U.S. Attorney Megan Gaffney.  
Second-year students Carson Blackwell and Rebekah Durham, with third-year students Sol Kersey and Susie Cioffi, will represent UC Law at the South Texas Mock Trial Challenge from March 25-28.  They are coached by attorneys Steve Coffaro, Austin LiPuma and UC College of Law professor Marjorie Aaron.
Featured image at top: istockphoto.com

1
Mission not impossible
May 30, 2023
UC's School of Criminal Justice offers pathways to career placements with the U.S. Secret Service through connections and experience-based learning. Meet the students who found work experience through internships and alumni that hold career positions in the federal law enforcement agency.
2
WLWT: How one of Ohio's newest lawyers went from federal prison...
May 30, 2023
UC Law alum Damon Davis spoke with WLWT-TV about his journey from former federal prison inmate to accomplished attorney. Davis spent four-and-a-half years behind bars after being convicted of federal drug and gun charges in 2017. This month he took the Ohio Bar Admissions and is now a public defender in Hamilton County.
3
Newsweek: Conservative justices deal a blow to Ivermectin in...
May 29, 2023
The Wisconsin Supreme Court ruled earlier this month that hospitals can't be forced to issue Ivermectin to patients. It backed an earlier appeals court decision. Jennifer Bard, PhD, professor at the University of Cincinnati College of Law, weighed in on the decision during an interview with Newsweek.
Debug
Query for this