Construction management student finds niche in leadership roles
Phillip Stoll was named CEAS Engineer of the Month
Construction management student Phillip Stoll made the most of his time at the University of Cincinnati by participating in construction competitions, leading organizations like the Construction Student Association and mentoring younger students. Stoll, who was named Undergraduate Engineer of the Month by UC College of Engineering and Applied Science, will graduate this spring with a job offer from a former co-op employer. Here, he shares his UC experience.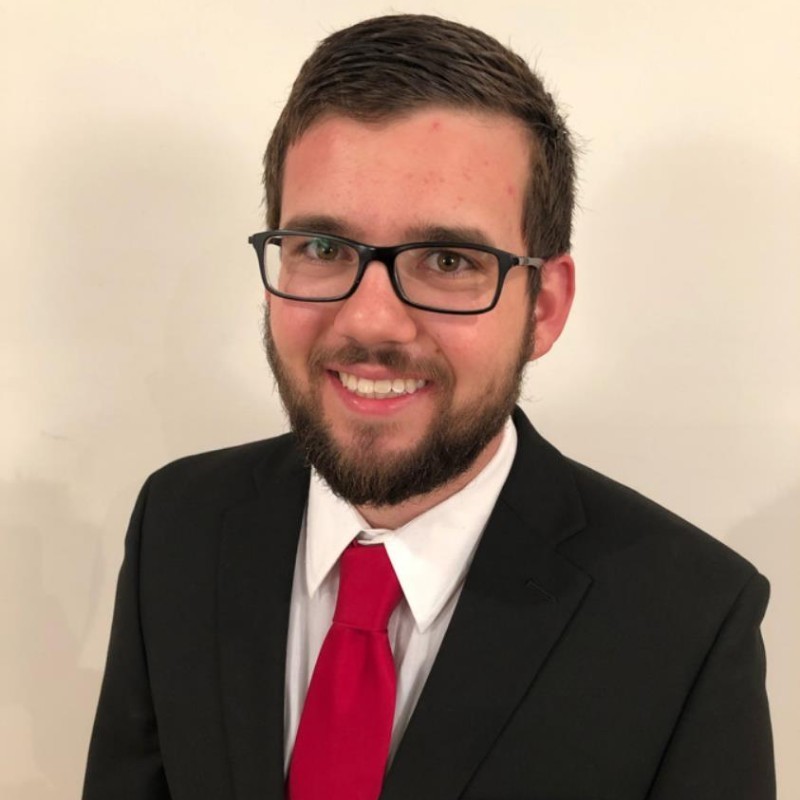 During high school I had my choices narrowed down to just a few different universities that had well-known construction management programs. When I started looking deeper into the reputation and accreditations of each university, the decision was easy. UC stuck out to me because they allow you to customize your experience with multiple opportunities to get involved in organizations and competitions as well as gain priceless experiences through the nationally recognized co-op program. I knew that UC would set me up well for my future as a project manager by giving me real-world experience while I was simultaneously earning my degree. 
Why did you major in construction management?
From the time I was young, I've always loved working with my hands on various construction projects with my dad. He taught me at an early age that the sky is the limit in construction and the only limit to what you're able to achieve falls upon you. I've carried this belief into my career and love the challenge that construction management constantly provides me. 
But perhaps the thing I love most about construction management is it puts you in a position to work not only in a professional office environment but also out in the field. Unlike many engineering careers, construction management bridges the gap between office and field work. To me, this industry is so rewarding because once I complete a project, I can step back and see the result of all the hard work which gives me a huge sense of accomplishment. 

For my first co-op I worked with Danis Building Construction. I was at The Christ Hospital Liberty, a new $44 million hospital and medical office building project in Liberty Township, Ohio. I was tasked with figuring out how to resolve the following issues: labs and sterilizing rooms pressurization issues (positive/negative); the grounding issues with the MRI equipment; and the boiler's doors overheating and starting to warp. I received a large exposure to mechanical, electrical and plumbing (MEP) systems on this first co-op. 
I stayed with Danis for my second co-op and worked on a $4.2 million cancer treatment center fit-out and linear accelerator project. I performed daily safety walks and "box walks" verifying any MEP layout and installation within the walls as well as blocking for cabinets/grab bars. I captured daily progress photos as well as weekly 360° photos.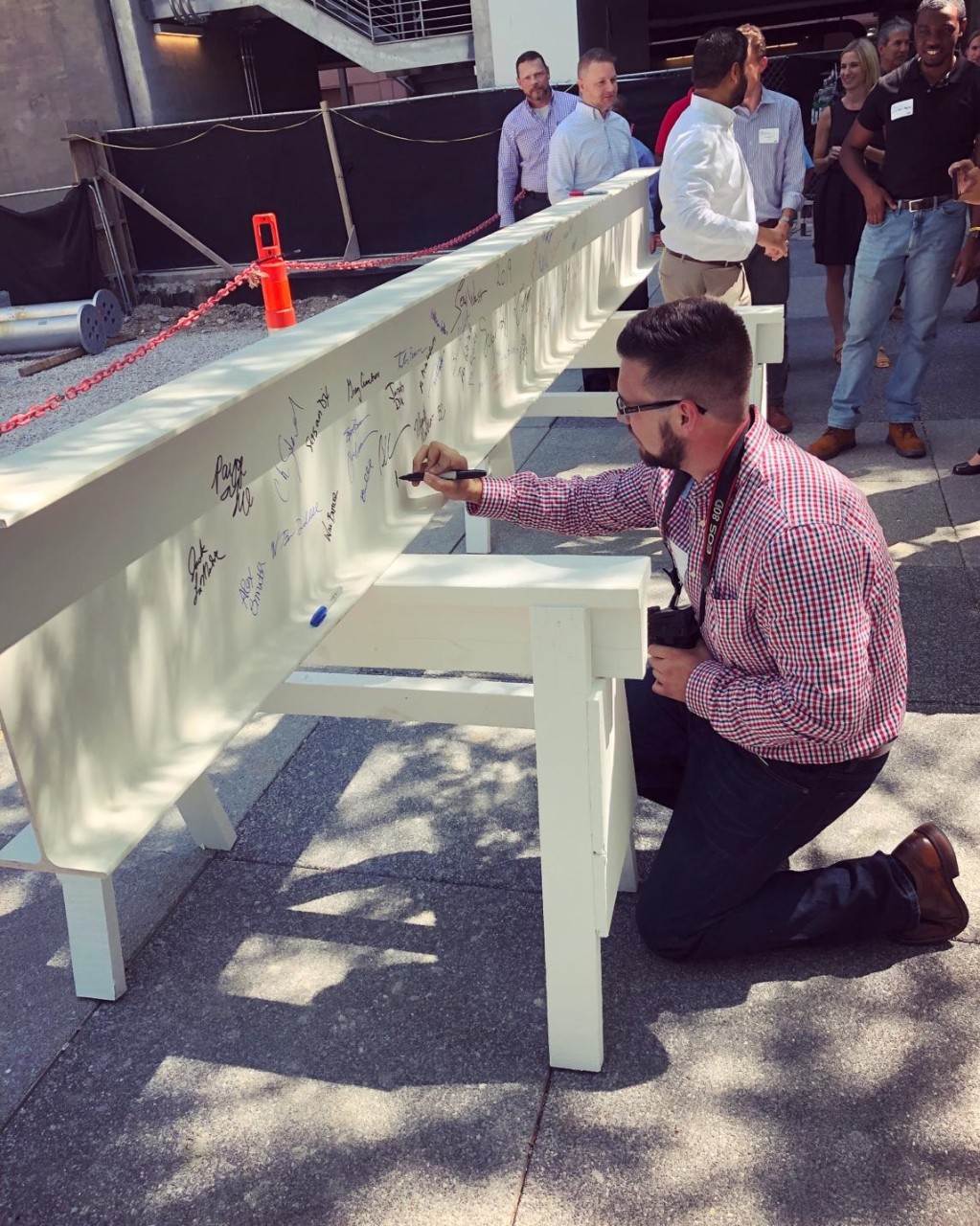 On my third co-op, I decided to step out of my comfort zone and experience something unlike anything else I had previously experienced. I moved to Dallas to work with The Walsh Group on a new $155 million, 46-story residential tower in the heart of downtown. I was in charge of creating and reviewing submittals, requests for information (RFIs), pricing requests and potential change items.
On my fourth and fifth co-ops, I moved back to my hometown in Greendale, Indiana, and worked with Maxwell Construction. I was placed on two historical renovations (Miller Parrot Lofts and St. Mary's Senior Living), one new apartment building (North Dearborn Crossing), and 40 new townhomes (Townhomes on Main) during my eight-month co-op. I worked closely with the Senior Project Manager and Superintendents for these projects. I received a ton of leadership! I got to write RFIs, subcontractor change orders, work orders and other documentation. I also got to experience bidding and buyout for several jobs.
How did you find your co-op jobs?
I had lots of personal help with finding the co-op companies that would be a good fit for me. I would like to shout out Jill Flood, associate professor and co-op adviser, and Brianna Karelin for helping me realize what I wanted in an employer. The Construction Student Association (CSA) holds an event twice a year called Construction Connections and that's where I found all my co-ops. 
How did co-op benefit you?
I am a very visual and hands-on learner. For me, co-ops allowed me to apply what I was learning in the classroom to actual scenarios. This is especially useful in a field as hands-on as construction management. Co-ops served as a great complement to our formal education and really helped put everything into perspective. Co-ops also help you explore your passions within the field. 
What are some of your most impactful experiences and accomplishments at UC?
I have been on multiple competition teams throughout the years and the experiences you gain during these competitions are invaluable. I would like to shout out Dean Mandy Albrecht for making these competitions possible. I have competed and placed in the Associated Schools of Construction (ASC) Commercial Estimating Team, earning third place in 2018, first place in 2019 and second place in 2020. 
Serving as team captain for a competition team is difficult, but it is even harder when you are the only returning member. The ASC team in 2019 and 2020 were comprised of individuals who were new to the ASC competition. I believe I served as an effective leader and helped our team place in the top three both those years. 
I served as the New Builders Competition coach this year. I was the coach for a group of five individuals who had never competed in a competition before. I taught them the basics and helped them put together a professional competition proposal. 

I am proud of juggling presidential responsibilities of two organizations, Construction Student Association and Sigma Lambda Chi, while working part-time with Maxwell Construction and completing a full-time senior year amidst a pandemic. 
What are your plans after graduation this spring?
I plan to work with Maxwell Construction as a Project Manager. After graduation, I hope to maintain involvement in professional organizations such as Allied Construction Young Professionals and serve as a mentor for the next generation of construction managers. 
Featured image at top: A group of workers viewing a construction site. Photo/Scott Blake/Unsplash.
1
Trailblazing engineering professor honored with alumni award
January 30, 2023
Professor Awatef Hamed is a trailblazer. She came of age during a time when few women were going to college to study engineering. In 1968, she left her home in Egypt and came to the University of Cincinnati as the only female graduate student in the aerospace engineering program. She went on to get her master's and doctoral degrees from UC and then was hired as a faculty member, where she was the only female faculty member for two decades. In 2001, she became the first woman to head a college aerospace engineering department.
2
Cincinnati Law hosts Clinics & Externship Week
Event: January 30, 2023 12:10 PM
University of Cincinnati College of Law will host the Clinics and Externships Week, a five day event to expose students to the clinic and externship program.
Debug
Query for this