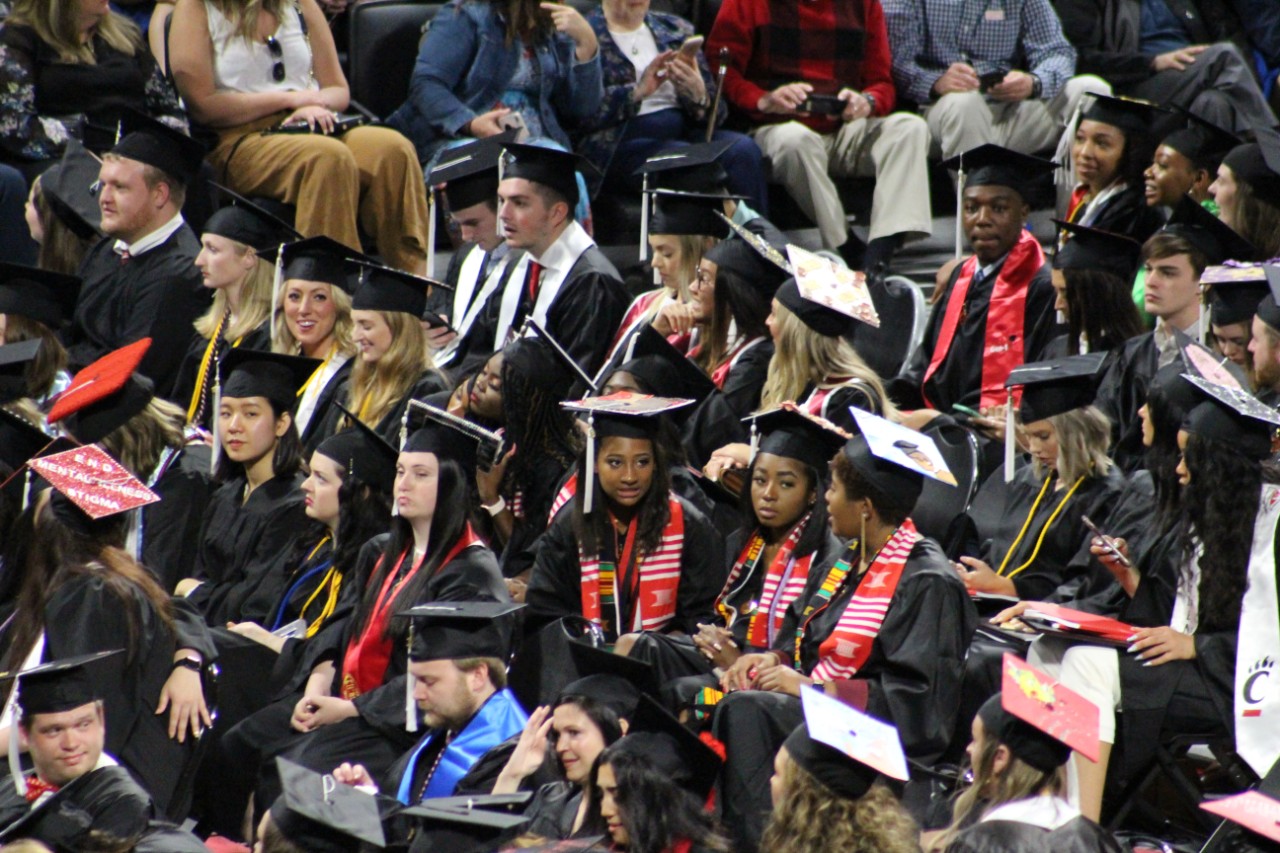 With the flip of a tassel, A&S grads celebrate success
Holding degrees from biological sciences to philosophy, new alums look to the future
By Joí Dean 
The University of Cincinnati's College of Arts and Sciences salutes this year's more than 1,000 graduates who completed their fourth-year studies in the face of a pandemic and prevailed to celebrate in the first in-person commencement in more than a year.

A&S 2021 seniors reflect on their experiences, how UC helped them on their individual paths to success and their advice for incoming students.

To Nyima Coleman, one of the most valuable aspects of her undergraduate study was the faculty mentorship she received.
The sociology major was a scholar in UC's Ronald E. McNair Postbaccalaureate Achievement Program, designed to guide first-generation and under-represented minority students to pursue graduate studies.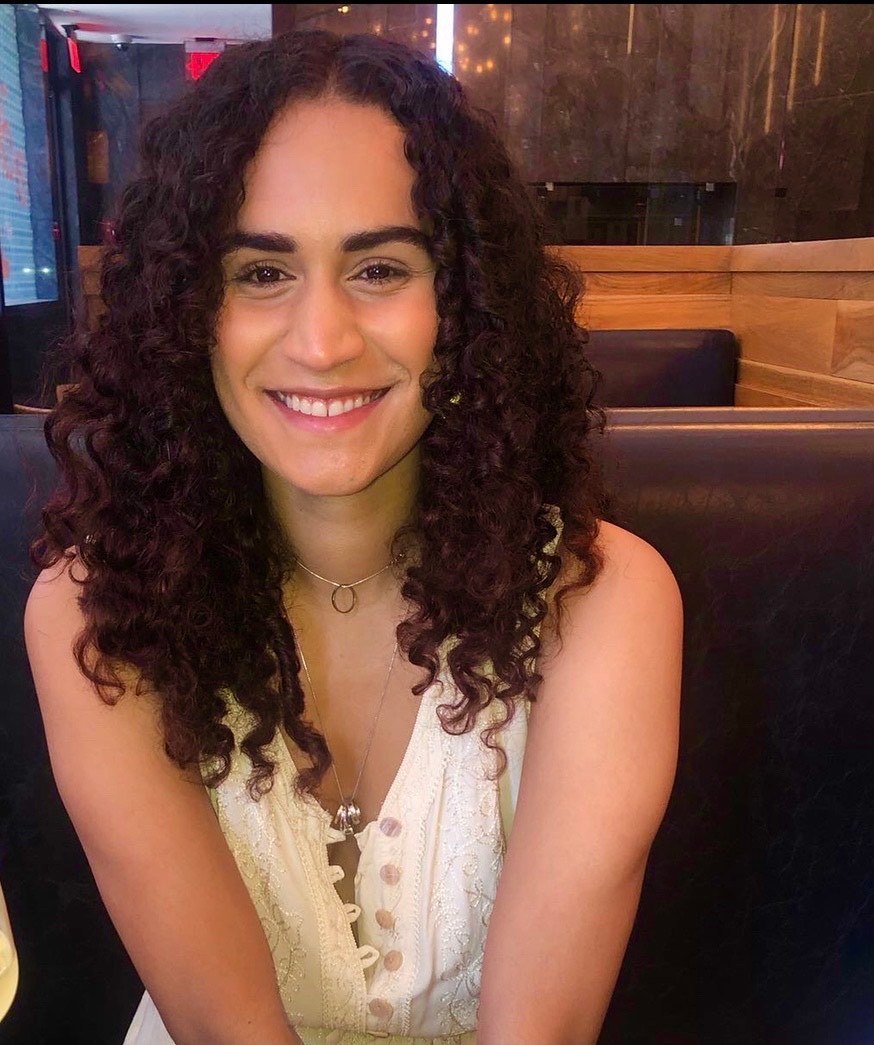 Her undergraduate studies focused on race and issues of racism under the mentorship of Littisha Bates, professor of sociology and A&S assistant dean for inclusive excellence and community partnerships.
"I think A&S set me up to succeed primarily through the amount of mentorship that I've found in my journey here," Coleman says. "To me, mentorship is one of the most meaningful parts of one's academic journey.

"I was able to produce research that I am deeply proud of and was incredibly lucky to be mentored by Dr. Bates and her brilliance. Likewise, being in McNair was truly one of the highlights of my undergraduate experience."

Upon graduating, Coleman plans to apply to doctoral programs in sociology to continue her social research — after taking a year break from the rigor of academics.

Her advice for incoming first-year students?
"Don't be afraid to seek out the resources UC offers," Coleman says. "It can be so intimidating to navigate higher education, but once you're connected with folks here, the opportunities for growth are exponential."
If Tawney Beans had to choose one word to describe how the College of Arts and Sciences benefited her during her undergraduate journey, she says, the word would be "perspective."
"As someone who's aspiring to be a journalist, you can't just look at the world from one point of view," she says. "You have to be able to sympathize with all other views, even if there are views that you might not agree with."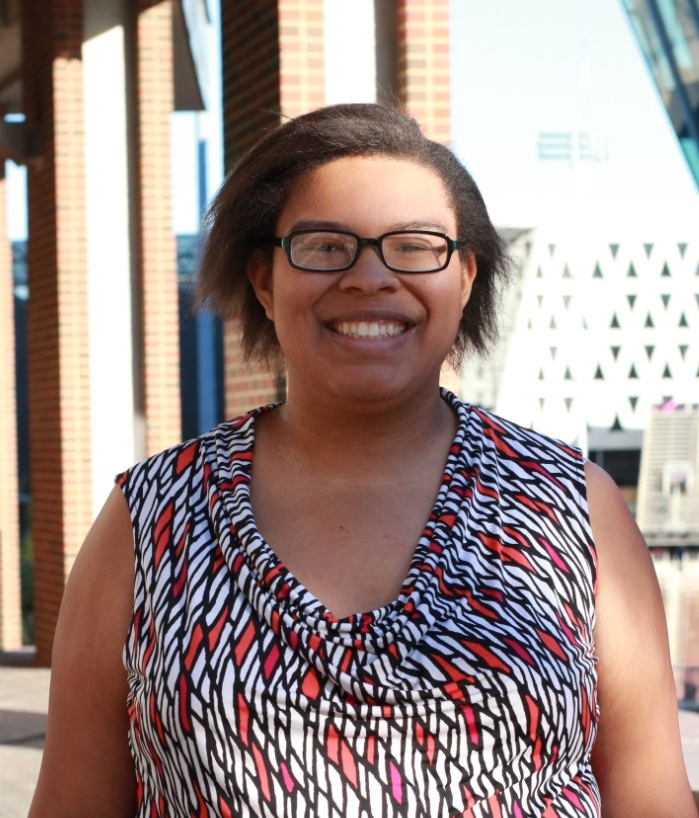 Beans credits the breadth of curricular offerings in A&S with broadening her horizons and evolving her perspective through courses such as those offered by the Women's Gender and Sexuality Studies department — courses that helped broaden her world view.
She also credits the Department of Journalism for its support and encouragement — specifically UC Professor Jenny Wohlfarth and Adjunct Instructor Michael Perry — and for the opportunities it afforded her in getting real world experience through internships.
It's easier for her to achieve her goals when she knows she has someone rooting for her, Beans said. After graduation, Beans moves on to the Akron Beacon-Journal, where she first gained experience as an intern.
For incoming A&S students, Beans' advice is to take advantage of every scholarship opportunity and if possible, apply for a work-study position.
"Don't be afraid to reach out in order to better yourself," Beans said. 

Rachel Baker, Interdisciplinary Studies
As an incoming freshman in A&S, Rachel Baker planned to major in political science, but like many first-year students, she had second thoughts. Her interests were broad, and she was looking for a path of study that would let her explore a variety of academic avenues.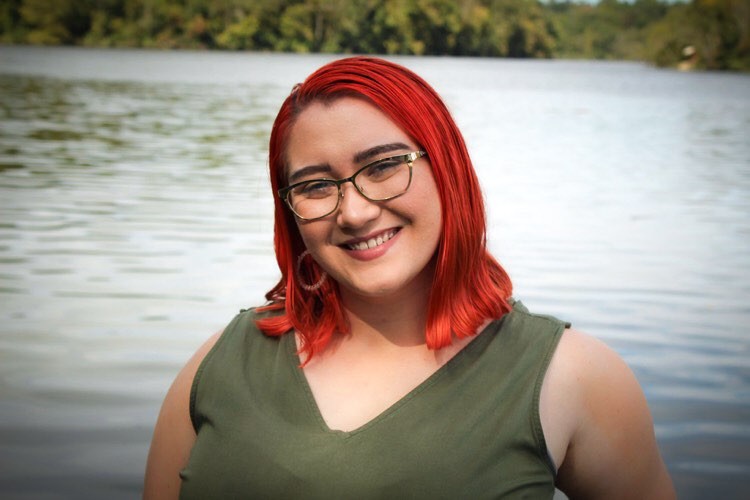 Baker declared a minor in Judaic Studies, but was still in need of a major. After consulting with Judaic Studies professor and head of the Interdisciplinary Studies program John Brolley, she realized that having a major in interdisciplinary studies would be the best path for her to take. For Baker, what drew her to her major was the breadth of the curriculum.
"Being able to take parts from fiction and writing, parts from religion, parts from acting and drama, and just seeing how all of these things merge in our lives, that was something that was always incredibly interesting to me," she said.

For Baker the program was about "choosing your own adventure and building your own story," she said. Following graduation, Baker will take a year-long position at UC Health Pulmonary as a research coordinating assistant. 

Her advice to incoming students is to not be afraid of letting your plans change. According to Baker, the more flexible you are, the more likely you are to succeed. 
Featured image at top: UC students at commencement. Photo/Beth Vleaminck
1
Mission not impossible
May 30, 2023
UC's School of Criminal Justice offers pathways to career placements with the U.S. Secret Service through connections and experience-based learning. Meet the students who found work experience through internships and alumni that hold career positions in the federal law enforcement agency.
2
UC co-op student delves into digital complexities of operations...
May 26, 2023
Raised in the Queen City, Joel Engelhardt began college out of state but returned in 2022 to study in the University of Cincinnati's Carl H. Lindner College of Business. At a Cincinnati Innovation District (CID) career fair, Engelhardt met Jesse Lawrence, director of partner success at the UC 1819 Innovation Hub. While serving as a co-op student this spring, Engelhardt had the chance to blend his skills in operations management, research and software development to create customized solutions for strategic partners.
Debug
Query for this