Food and beverage industry gives update at May Roundtable
Local entrepreneurs share stories on how their establishments are moving forward post-pandemic
The food and beverage industry has suffered the most significant sales and job losses since the COVID-19 outbreak began with more than 70,000 restaurants across the U.S. permanently closing. As warmer weather, relaxed restrictions on event gatherings and innovative processes bring new hope to consumers at large, how will the dining experience come into the new normal post-pandemic? 
Special guests joining this upcoming UC Real Estate Center Roundtable will be local entrepreneurs Joe Lanni, co-founder and owner of Thunderdome Restaurant Group; Kenny McNutt, founder of MadTree Brewing Company; and Britney Ruby Miller, CEO of Jeff Ruby Culinary Entertainment. The trio will share their perspectives on the challenges they've faced, and how their businesses are adapting to changes within the industry. 
The program will be moderated by Tom Powers, executive managing director at Cushman & Wakefield in Cincinnati and also a local restauranteur for more than 20 years.
photo credit: 21c Museum Hotel, courtesy of Cincinnati USA Convention & Visitors Bureau
Joe Lanni, Co-Founder & Owner
Thunderdome Restaurant Group
Joe Lanni attended Babson College and graduated with a Bachelor's degree in Entrepreneurial Studies.
After college Joe moved to Chicago and became a Manager of Franchise Development for Wingate Hotels. He later accepted a position as Director of Franchise Development for Cendant Hotels (now called Wyndham Hotels) and was also the Director of Franchise Development and Real Estate for Uno Chicago Grill Restaurants.
In 2004 Joe moved back to Cincinnati to open the Currito chain of restaurants with his brother John. The two went on to create SoHi Grilled Sandwiches and later partner will Alex Blust to create Thunderdome restaurants.
Joe is an avid golfer and fly fisherman who lives in Cincinnati with his wife Katie, son Leo, and daughter Nina.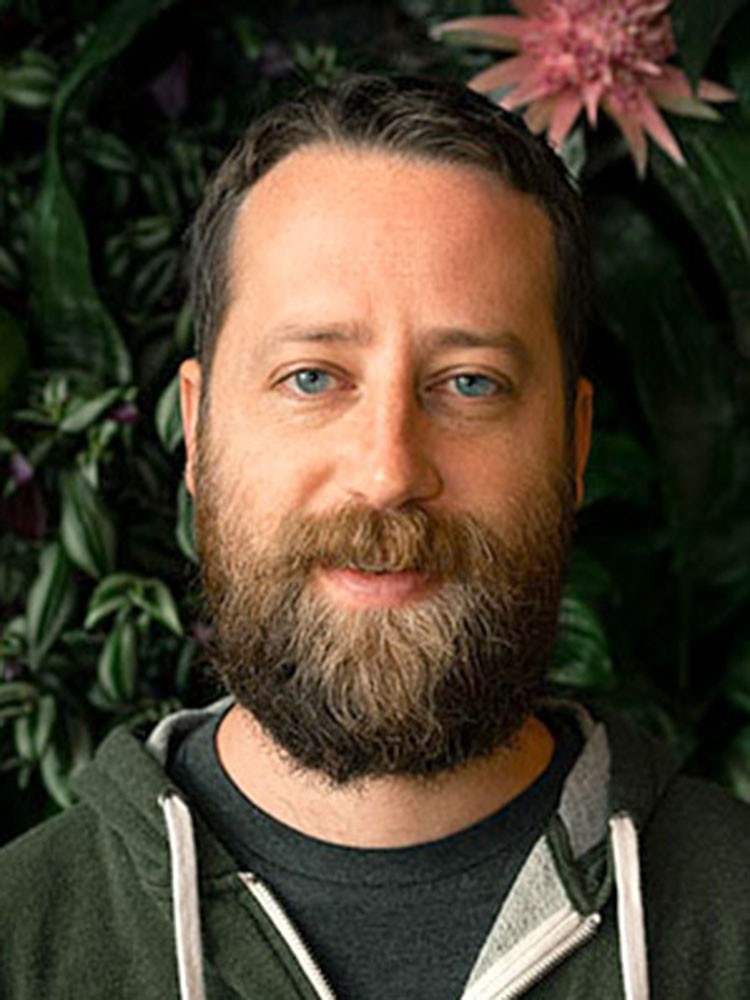 Kenny McNutt, Founder
MadTree Brewing Co.
Originally from Texas, Kenny received his undergraduate degree from Texas A&M in Electrical and Computer Engineering. He went on to get his Masters in Engineering at Cornell and then an MBA from Xavier.
Outside of education, he pursued his career at Northrop Grumman as a software engineer (which led him to Cincinnati) before transferring his skills and experience to becoming a co-founder of MadTree Brewing Company in 2013. Within four years, his ambition and passion grew a small 15-barrel brewhouse into a brand new 126-barrel brewhouse located in Oakley, where he resides. This was one of many things that led him to become a winner of the Cincinnati Business Courier's 2016 Forty under 40 awards with six years to spare and be named a finalist for the E&Y Entrepreneur Of The Year in 2017.

Kenny is all-in when it comes to community involvement. He is on the board of trustees for the Oakley Community Council and Cincinnati USA Regional Chamber and serves on Xavier University's Williams College of Business' Board of Executive Advisors. He can also be found enjoying a pint of beer with his co-workers and friends or walking to local shops in the Oakley Business District with his wife and 100-pound Saint Berdoodle named Colonel.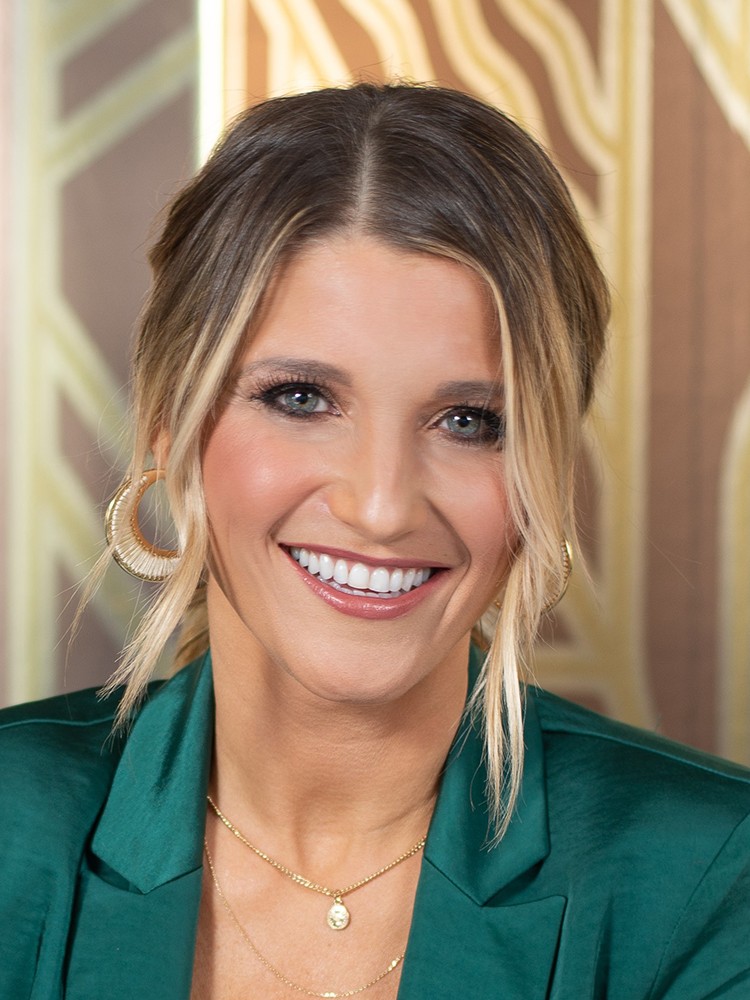 Britney Ruby Miller, CEO
Jeff Ruby Culinary Entertainment
Britney Ruby Miller leads a team of more than 500 employees across 7 luxury steakhouses in Ohio, Kentucky and Tennessee. Growing up in the organization founded by her father Jeff Ruby in 1981, she learned the intricacies of the restaurant business from some of the best. Starting at a very young age, she worked literally every position in the house from hourly kitchen and hostess to server and management positions.
In 2011, Britney was promoted to the corporate office and it is here where her transformational impact on the business and the communities it serves began. Since then and her rise to CEO, she has overseen remarkable growth. One of her proudest professional accomplishments is building an incredible corporate team of 32 experts in their respective departments, where a large and growing percentage are women.
Ruby's restaurants have earned national acclaim — they have been recognized by Travel + Leisure's Best Steakhouses in the U.S and 100 Best Restaurants Worth Splurging On; Food Network's Top 50 Steakhouses in America; listed in USA Today as one of the Top 10 steakhouses in America and Business Insider's America's Top Steakhouses, among others. As a co-founder and board member of the Jeff Ruby Foundation, Britney has helped spearhead a strategic initiative to help eradicate childhood poverty through, first, improving a challenged foster care system. 
Britney sits on the Board of Directors at Cincinnati State Technical and Community College Foundation, the Cincinnati Convention & Visitors Bureau as well as for the Ohio Restaurant Association, and is a member of the Young Presidents Organization. She is also currently pursuing her executive MBA at Xavier University. 
Britney resides in Cincinnati with her husband Caleb and 4 children, Caden, Gracie, Hannah and Asher and their dogs, Licorice & Poppy.
About the UC Real Estate Center Roundtable Series
The UC Real Estate Center, in conjunction with our Premier Partner, PNC Bank, is proud to present our 37th season of networking, national and international speakers, and access to industry leaders.
In 1983, the UC Real Estate Roundtable was created to establish and maintain links between the university and the business and real estate communities. The Roundtable series features guest speakers who present their ideas, thoughts and perspectives on topics that impact the real estate industry. The Roundtable Series strives to:
Encourage interaction between real estate professionals and UC students and faculty.
Address issues and topics relevant to the real estate industry and leading professionals.
Expose real estate professionals to industry research conducted at UC and elsewhere.
Our programs are currently virtual events and free of charge. To learn more about the Roundtable Series, visit business.uc.edu/roundtable 
1
December Roundtable examines future workplace strategies
Event: December 9, 2022 7:30 AM
The UC Real Estate Center will feature the December Roundtable Series titled "Future Workplace Strategies" taking place on Friday, Dec. 9, at Cooper Creek Event Center. All attendees are required to register prior to the event. Sign-in and networking will begin at 7:30 a.m. followed by a breakfast buffet. The program will begin at 8 a.m.
2
Inflationary Impact on New Housing
Event: November 11, 2022 7:30 AM
The UC Real Estate Center will feature the November Roundtable Series taking place on Friday, Nov. 11, 2022, at Cooper Creek Event Center. The program, entitled "Inflationary Impact on New Housing" will feature a panel discussion with construction industry experts followed by Q&A with the audience on a variety of topics surrounding the state of the construction industry and economic factors currently affecting the housing market.
Debug
Query for this