Co-op medalist advocates for women in computing
Student's service and research cultivates inclusion for next generation of women in STEM
When Sydney O'Connor enrolled at the University of Cincinnati (UC) in 2016, she had never written a line of code. Five years later, she has accepted an offer to work as a firmware quality engineer with Apple.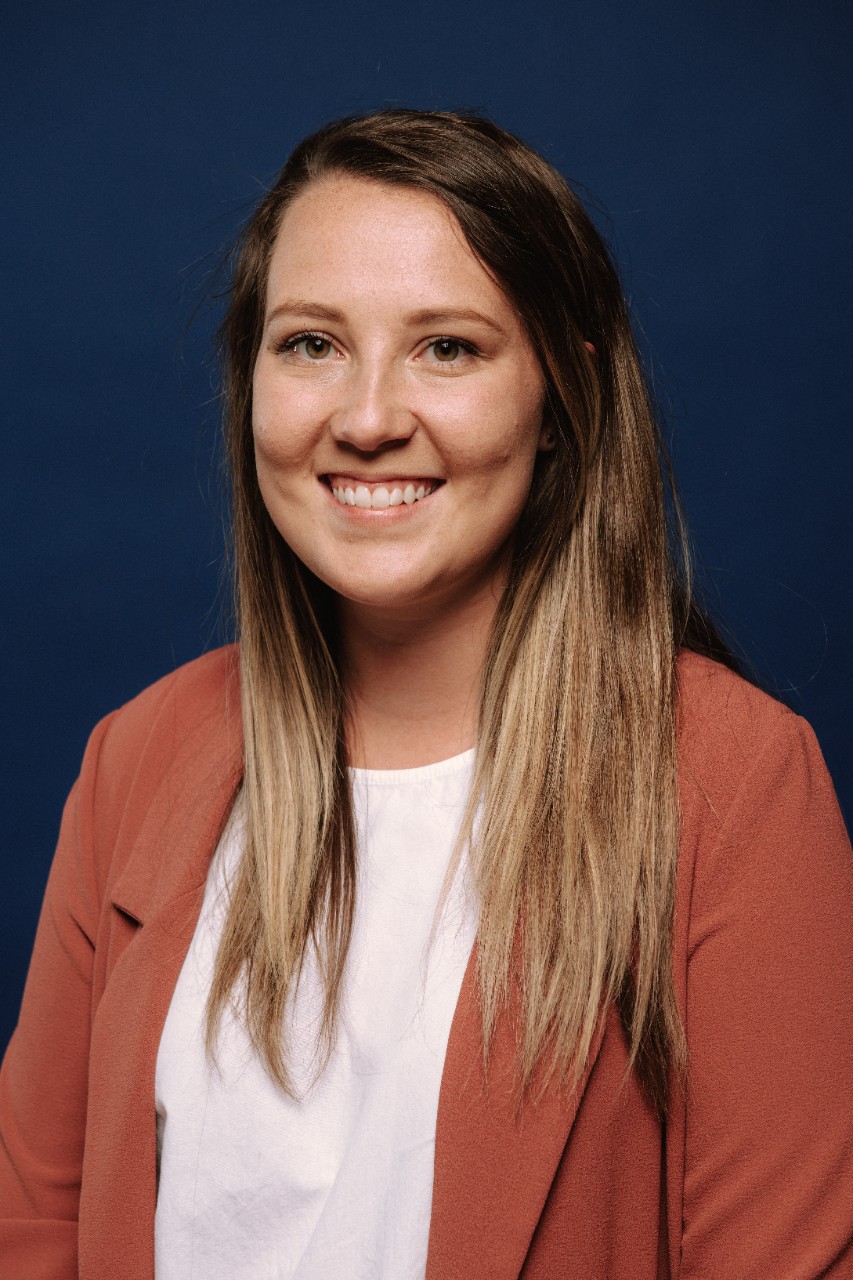 O'Connor was recently honored with the 2021 Herman Schneider Medal, which is awarded annually to a graduating senior in the UC College of Engineering and Applied Science for distinction as an exemplary co-op student — one who has taken fullest advantage of the unique opportunities of cooperative education.  
O'Connor, who will earn a Bachelor of Science in Computer Engineering and a Master of Engineering in Computer Science this spring through the Accelerated Engineering Degree (ACCEND) Program, has already worked for two of the top employers in her field: Apple and Tesla.

She secured positions at both companies through career fairs she attended at Grace Hopper Celebration of Women in Computing conferences.
"Attending the conferences was a game changer for me," said O'Connor. "I know my college career would not have been what it was if it weren't for the support of other women in computing."

O'Connor hasn't just made the most of co-op for herself. She also works hard to make the co-op experience more inclusive and transformative for other women in the college through her research, service and mentorship.  

"I have been fortunate to have some incredible co-op experiences, but I acknowledge that many students, especially women and other underrepresented identities, may face many barriers to having the same experience. The struggles I faced inspired me to focus my college career on serving women in engineering," O'Connor said. 
None of this would have been possible without the support given by UC's co-op program, and it has been an honor to give back through my student involvement
Sydney O'Connor Computer engineering '21
O'Connor faced challenges early in her college career, but the most discouraging were not in the technical skills realm. The lack of support for her aspirations and disbelief in her abilities that she sensed were even more daunting. 
After her first co-op, O'Connor was reconsidering her career path. She'd received a lot of messaging that led her to believe that her present skill set strictly defined her future. Her strengths in writing and communication were cited as reasons she was better suited for management rather than engineering positions.  
 A conversation with her co-op advisor, Brittany Arthur, PhD, an associate professor in the Division of Experience-Based Learning & Career Education, reaffirmed her decision to pursue engineering.  
"A lot of women avoid entering the computing field because they [receive a lot of messages implying that] they have to have a lot of technical experience to do it. I think anyone can do it. It's just a matter of having the right support in place," O'Connor said.   
Since 2018, O'Connor has participated in an ongoing research study with Arthur, examining the experiences of the undergraduate women engineering students on co-op at UC. The project identifies action items, recommended by the students themselves, for co-op stakeholders with the goal of developing a more supportive culture on campus and in the field.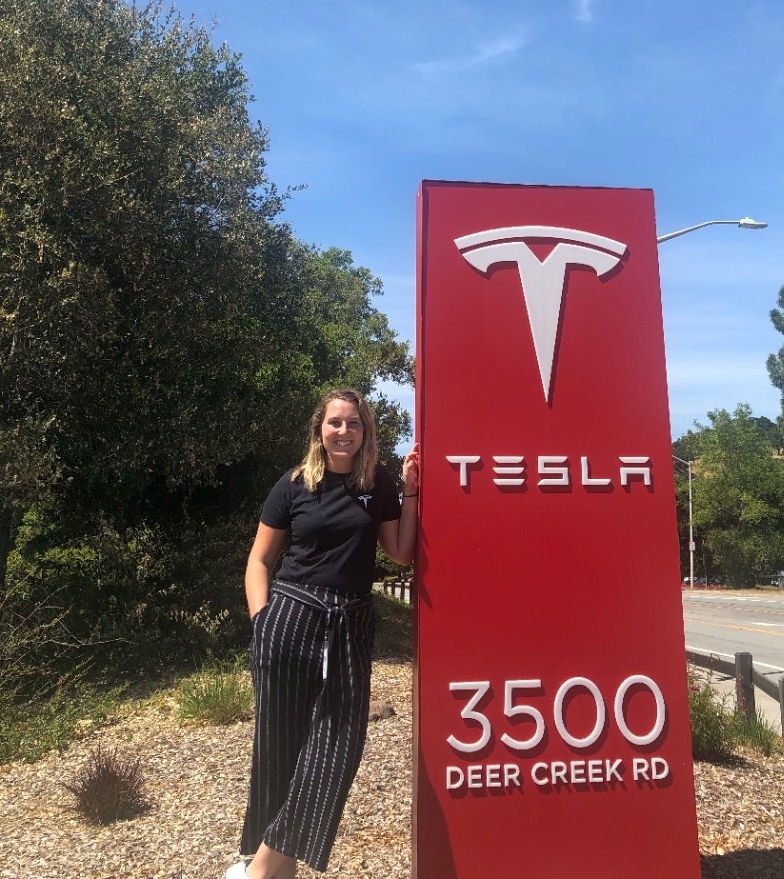 On her second co-op rotation at L3Harris Technologies, O'Connor helped start a women's affinity group with other female engineers at the company. To help younger students gain more technical work experience and prepare for their first co-ops, the group began an outreach program in partnership with the UC chapter of the Association for Computing Machinery's Council on Women in Computing (ACM-W), of which O'Connor has served as president for two years.   

Together, they hosted biweekly technical workshops for first- and second-year students, teaching key skills in Python and Raspberry Pi, resume writing, interview techniques and more. 
Working with the affinity group encouraged O'Connor to seek out new technical opportunities that led her to discover a passion for firmware engineering. In addition to her project engineering role, she joined the L3 firmware team, setting her career on a new trajectory.   
On her next co-op as a firmware engineering intern at Tesla, O'Connor worked her way up to lead developer on an initiative for microcontrollers to perform tests autonomously using internal software and sensors. Collaborating with engineers across the department, O'Connor scaled the project to span the entire Tesla Energy product line. 

The experience led her to switch her master's degree plan from business administration to computer science.  

 "Before Tesla, I knew I was interested in computing but thought my communication and management skills would be a better fit in a different field. This internship taught me that those skills are just as important as technical skills when it comes to being a great engineer," O'Connor said.  

This past summer, O'Connor worked for Apple as a firmware quality engineering intern. The position was completely virtual, but O'Connor made intentional efforts to connect with other employees and learn about their roles. By meeting with engineers across the company, she not only explored a variety of about career options at Apple; she was also able produce valuable and innovative technical contributions that continue to benefit teams across the organization. 

The impact O'Connor was able to generate during her internship helped her land a full-time job with Apple upon graduation.  

As graduation approaches, O'Connor continues to leverage her experiences to help prepare students for their co-op searches in her role as a student worker, creating workshops, videos, curriculum and resources, facilitating mock interviews, reviewing resumes and mentoring undergraduate students.  

"None of this would have been possible without the support given by UC's co-op program, and it has been an honor to give back through my student involvement," she said. 

Featured image at top: Sydney O'Connor at the 2019 Grace Hopper Celebration. Photo/Provided.
Discover what co-op has to offer
Read more co-op stories from our current students.
Learn more about co-op, student groups and majors through the College of Engineering and Applied Science Viewbook. 
1
How one student found his home at UC
September 27, 2023
When Raj visited UC the summer before his freshman year, the university stepped up to help him meet the many challenges he faced as a first-generation college student.
2
Spectrum News: Rover developed at UC helps clean waterways
September 25, 2023
A University of Cincinnati Venture Lab-backed startup has developed a robot that can clean garbage, an oil spill or fish kill from waterways in a way that's safer and more effective than doing it manually, Spectrum News 1 reported.
3
UC engineering student researching game controller behaviors
September 25, 2023
University of Cincinnati engineering student Brian Swanson wanted to stay close to home when he began pursuing his doctoral degree. With Bearcat alumni in his family and the university's renowned College of Engineering and Applied Science, UC was the right choice. Swanson is a member of the Intelligent Sensing and Controls Laboratory, a teaching assistant within the Department of Electrical and Computer Engineering and was recently named Graduate Student of the Month by the College.
Debug
Query for this