UC celebrates topping-out of Digital Futures Building
The building will harness interdisciplinary research in the Cincinnati Innovation District®
The University of Cincinnati on Tuesday hosted a topping-out ceremony for its Digital Futures Complex in the new Cincinnati Innovation District® or CID.
The CID is a connective ecosystem that attracts, produces, retains and develops talent by co-locating and collaborating with organizations. Powered by UC, the district is the only purpose-built innovation district in the nation. The CID model forged the path for its groundbreaking economic development formula — all focused on talent — and serves as the model for Ohio.
"The building is not only a statement by the University of Cincinnati as it plans to expand its brand and influence, but it's also a statement by the Uptown Consortium, our city, our region and our state," said Tom Rowe, principal of Terrex Development & Construction.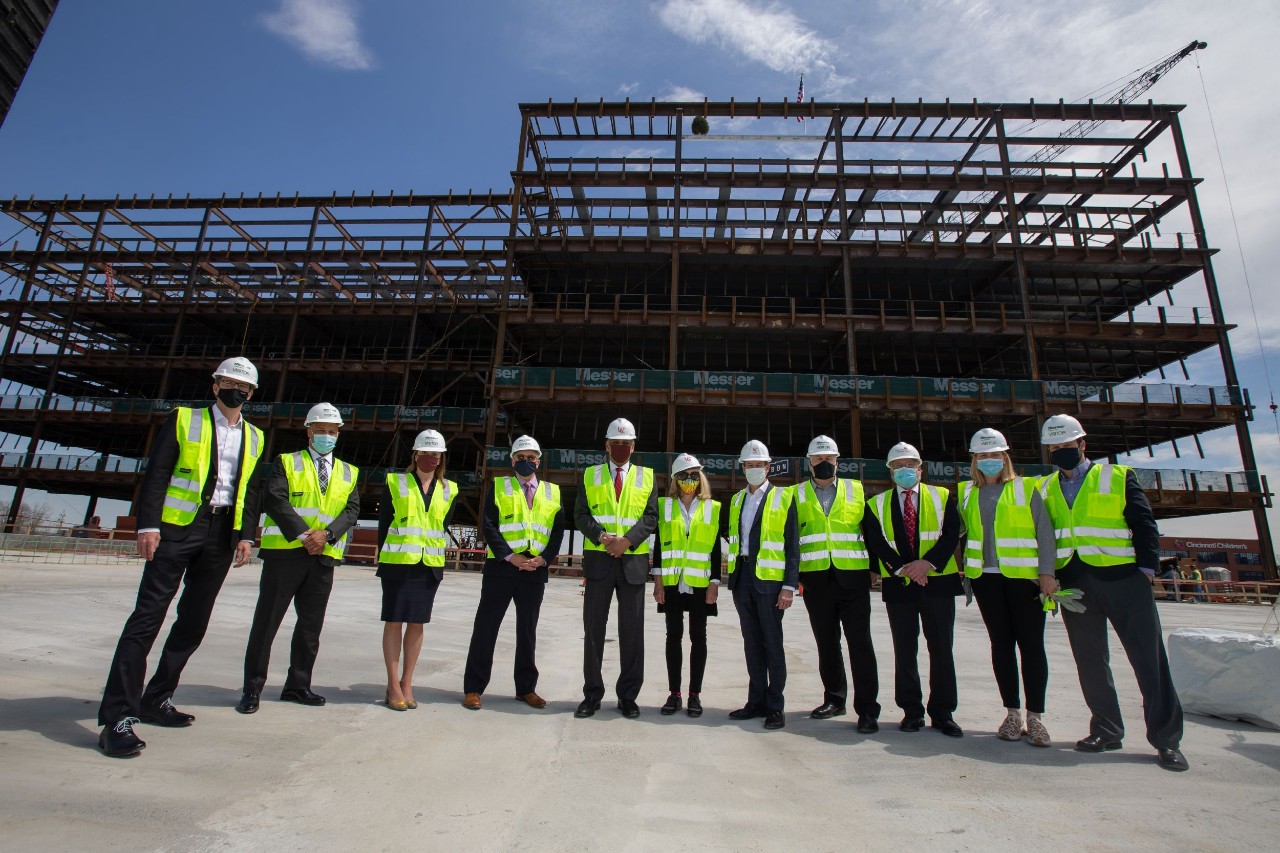 UC President Neville Pinto praised the construction crews that worked throughout the COVID-19 pandemic. The six-story building will offer 180,000 square feet of space for interdisciplinary research when it opens in the summer of 2022. Its research topics include artificial intelligence, sensors and informatics, among many others.
"A little over a year ago, the state of Ohio turned to UC and Children's Hospital to launch the Cincinnati Innovation District® with an investment of $100 million from Jobs Ohio," Pinto said. "This celebration today for the topping out of UC's Digital Futures Building is another significant milestone for the Cincinnati Innovation District®."
Dignitaries signed a steel beam adorned with an evergreen and an American flag that crews hoisted into place high atop the building. Greg Herrin, vice president of Messer Construction, said the tree is a symbol of growth and safety for the project.
"It's always exciting to see a new building take shape," he said.
This place is all about talent. We know that talent is drawn to places where innovation occurs, and organizations are drawn to that talent.
David J. Adams, UC Chief Innovation Officer
The growing list of corporate partnerships include Microsoft Corp., Procter & Gamble Co., Cincinnati Bell, FIS, Kao Brands and Hillman Accelerator, among others. The nerve center for the district, UC's 1819 Innovation Hub, opened in 2018 with a makerspace and Venture Lab pre-accelerator program and is at full capacity in just two years. Today, it is home to 17 businesses and organizations and is nearing its 50th start up.
"The value of the Innovation Hub as the gateway to talent and knowledge at the University of Cincinnati has been demonstrated with four of these 17 joining us during the pandemic when retrenchment was more the order of the day," Pinto said.
Pinto said the Cincinnati Innovation District® will harness what he calls UC's "Next Research," a nod to UC's strategic direction called "Next Lives Here."
"This is research powered by knowledge and expertise of the rapidly growing and rapidly changing digital economy," Pinto said. "It's built on partnerships both external and internal to the university and focuses fiercely on problems that most matter to society."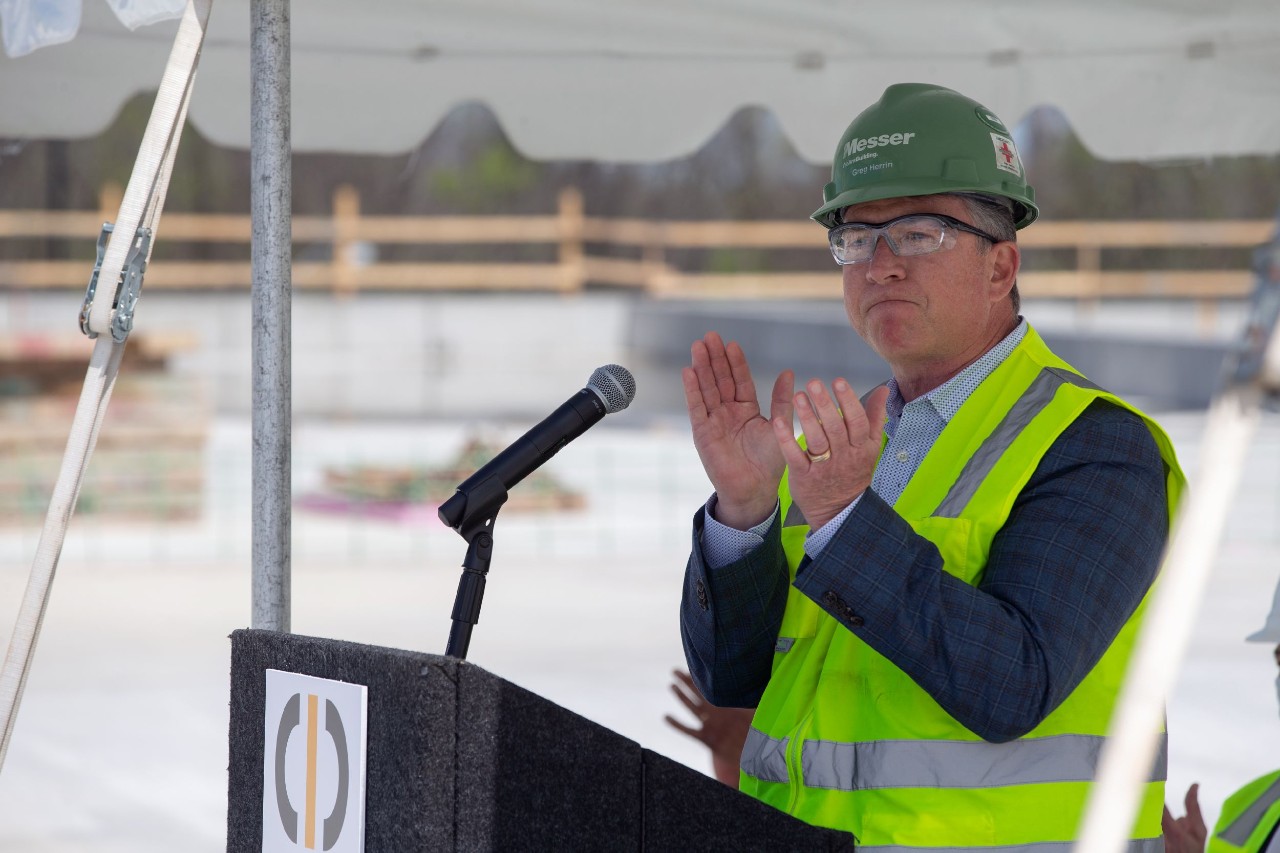 David J. Adams, architect of the Cincinnati Innovation District® and UC's first chief innovation officer, said the district is a model for others across Ohio and the nation. The pandemic has accelerated the digital transformation across business and industry, he said.
"It's accelerated the need for world-class research and digitally fluent talent. Here at the CID, we serve both," Adams said. "This place is all about talent. We know that talent is drawn to places where innovation occurs, and organizations are drawn to that talent."
The new building will be home to UC's Interdisciplinary Digital Futures Institute, bringing together not just science and technology but perspectives and expertise from across UC's colleges, said Patrick Limbach, UC's vice president for research.
"This is going to be the first space at UC dedicated to interdisciplinary research," Limbach said. "This will be a place for the best from UC to come together to solve problems that matter."
Featured image at top: Construction crews install the last construction beam atop the UC's new Digital Futures Building. Photo/Andrew Higley/UC Creative + Brand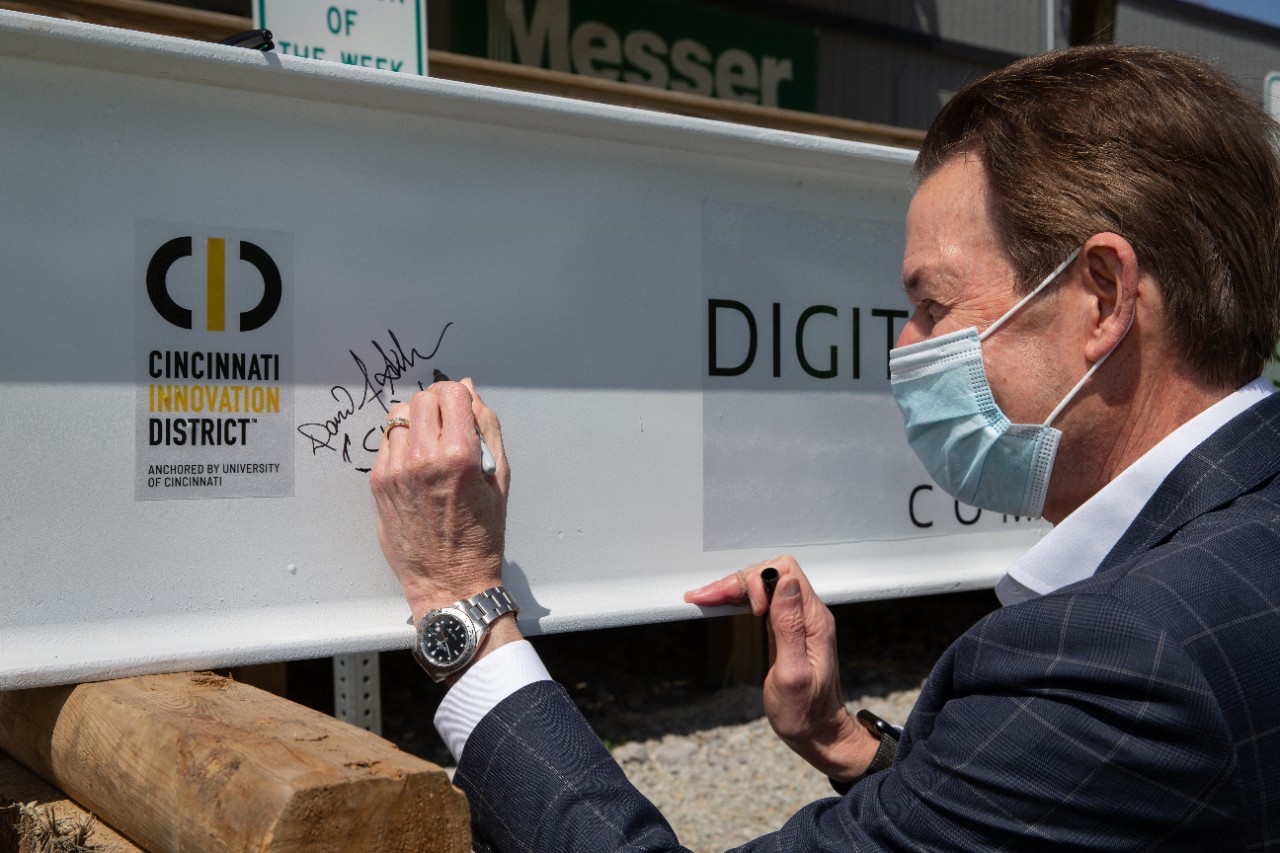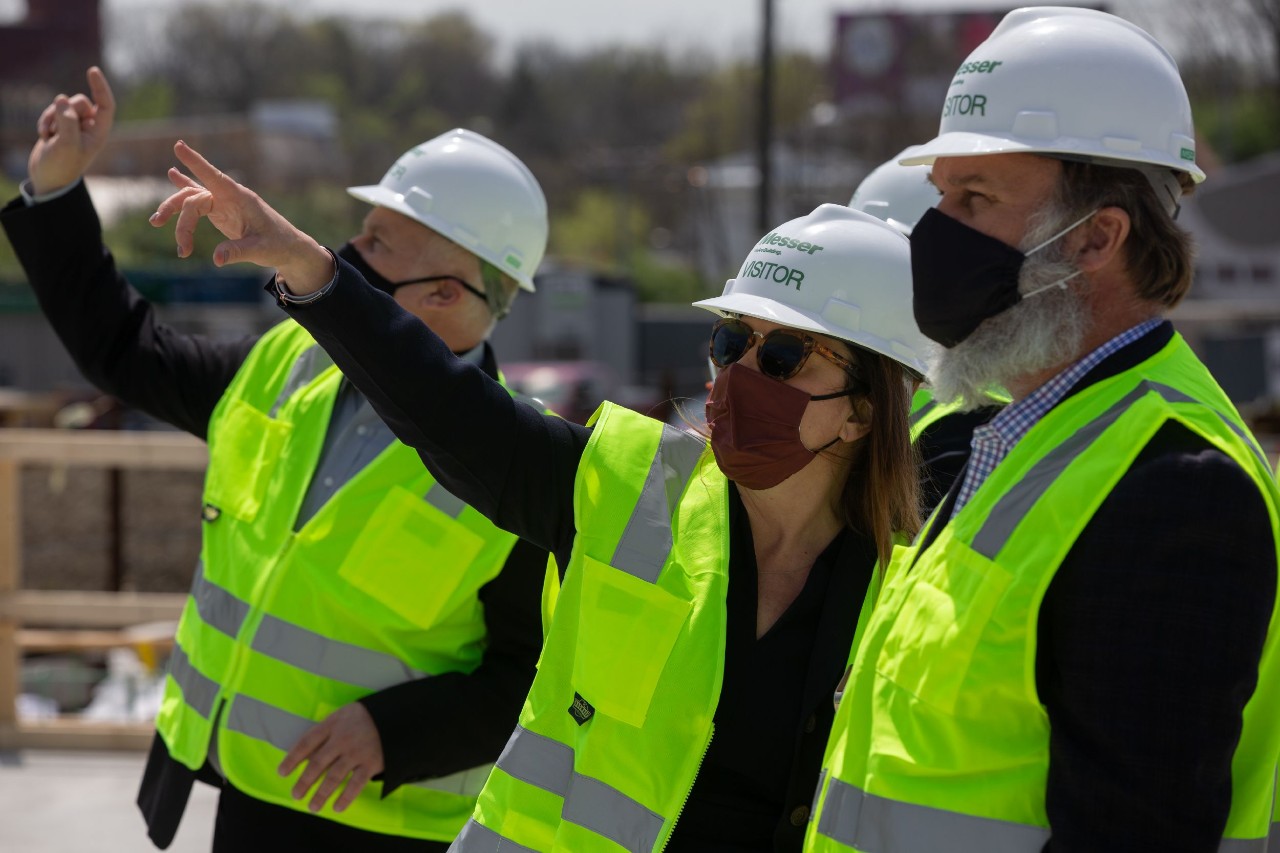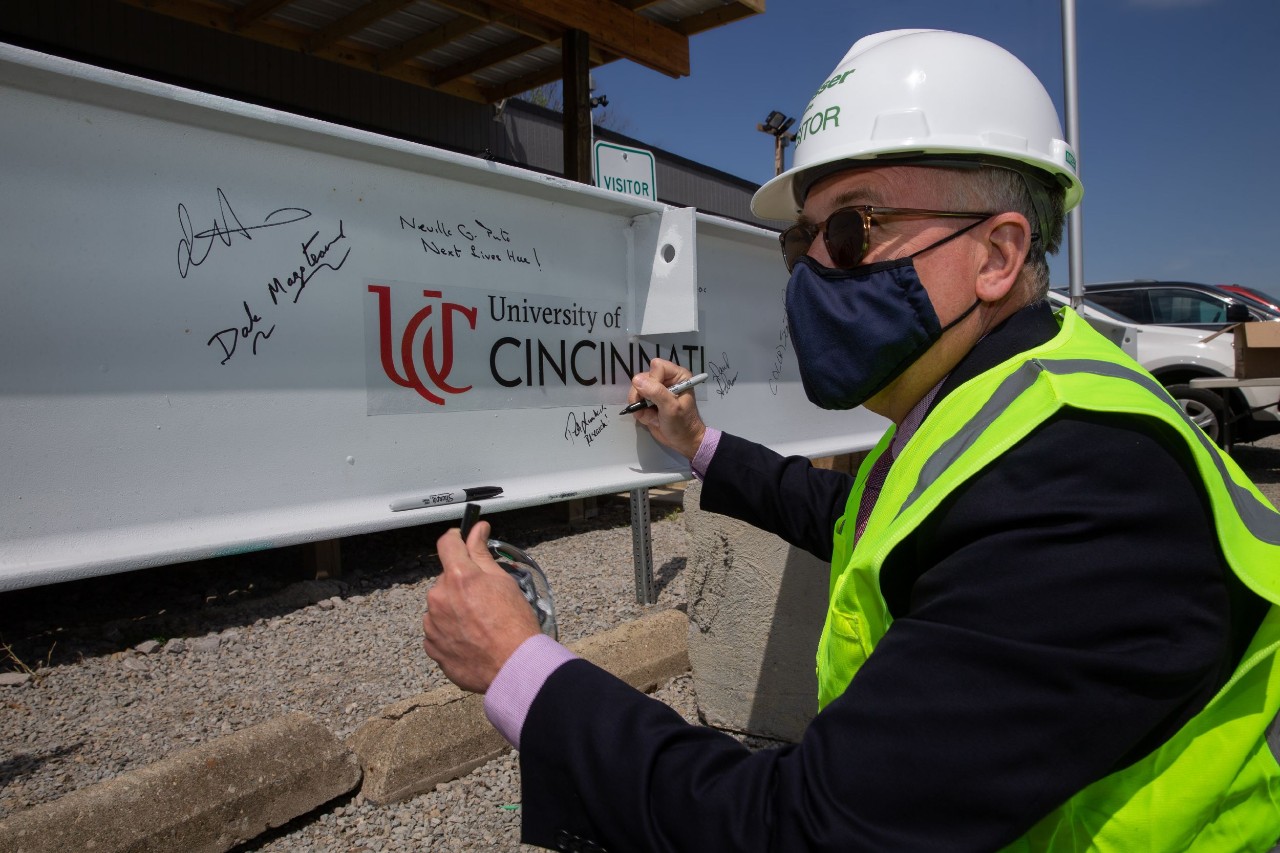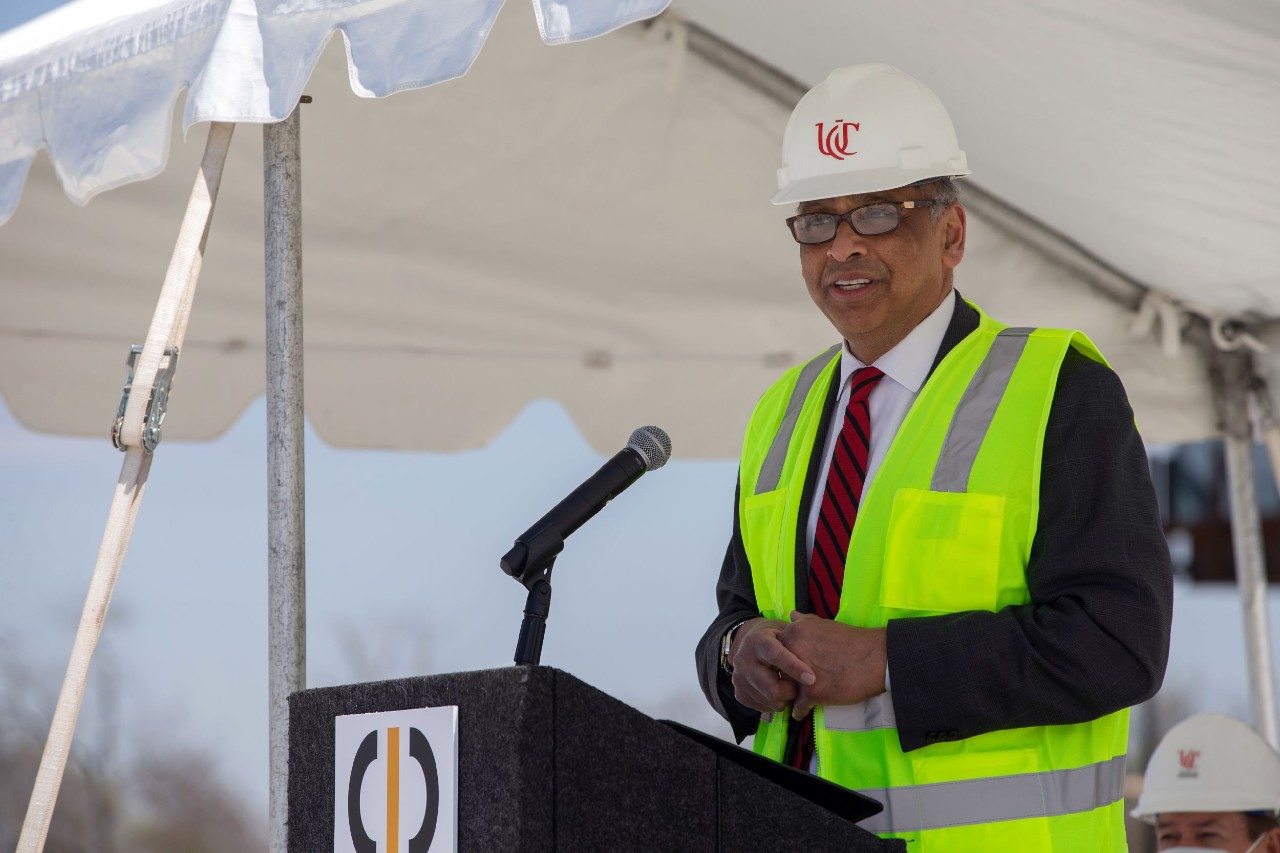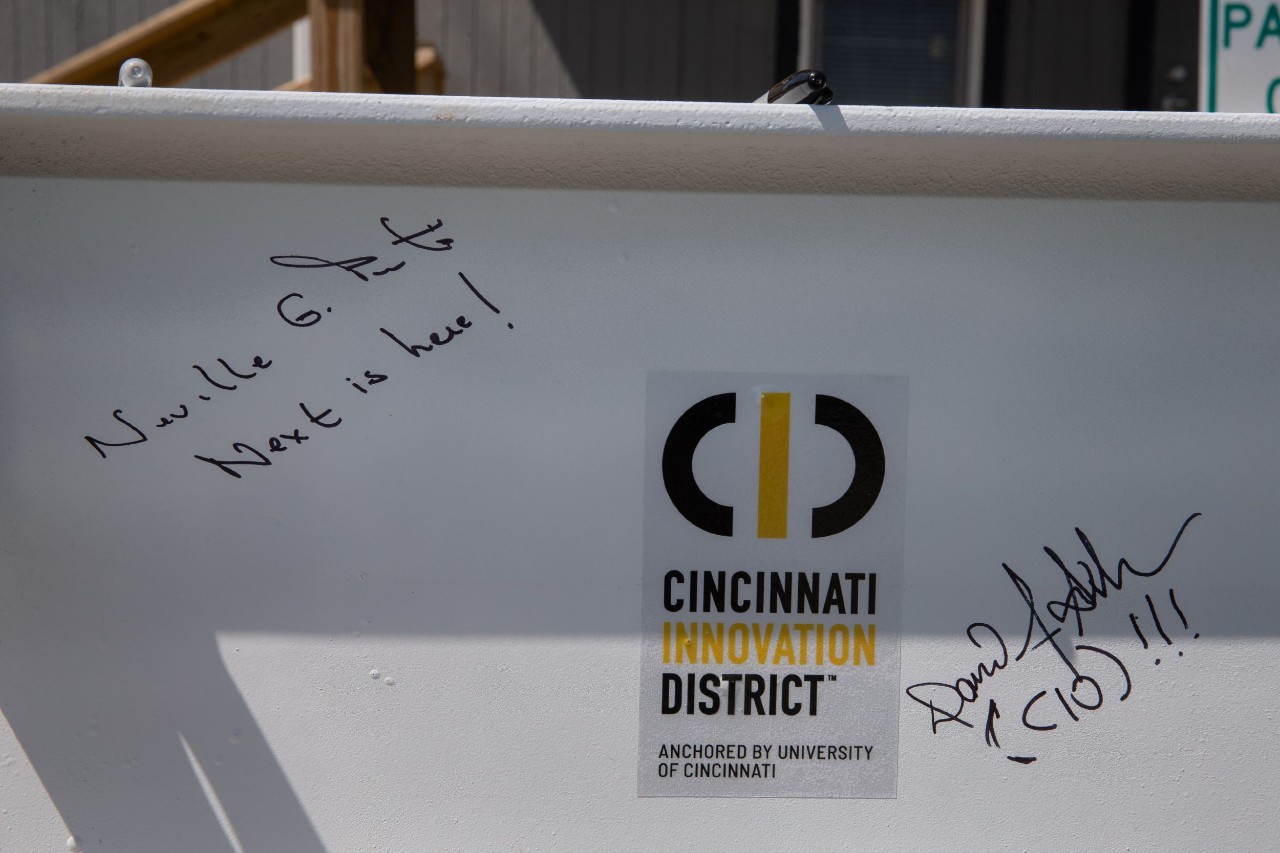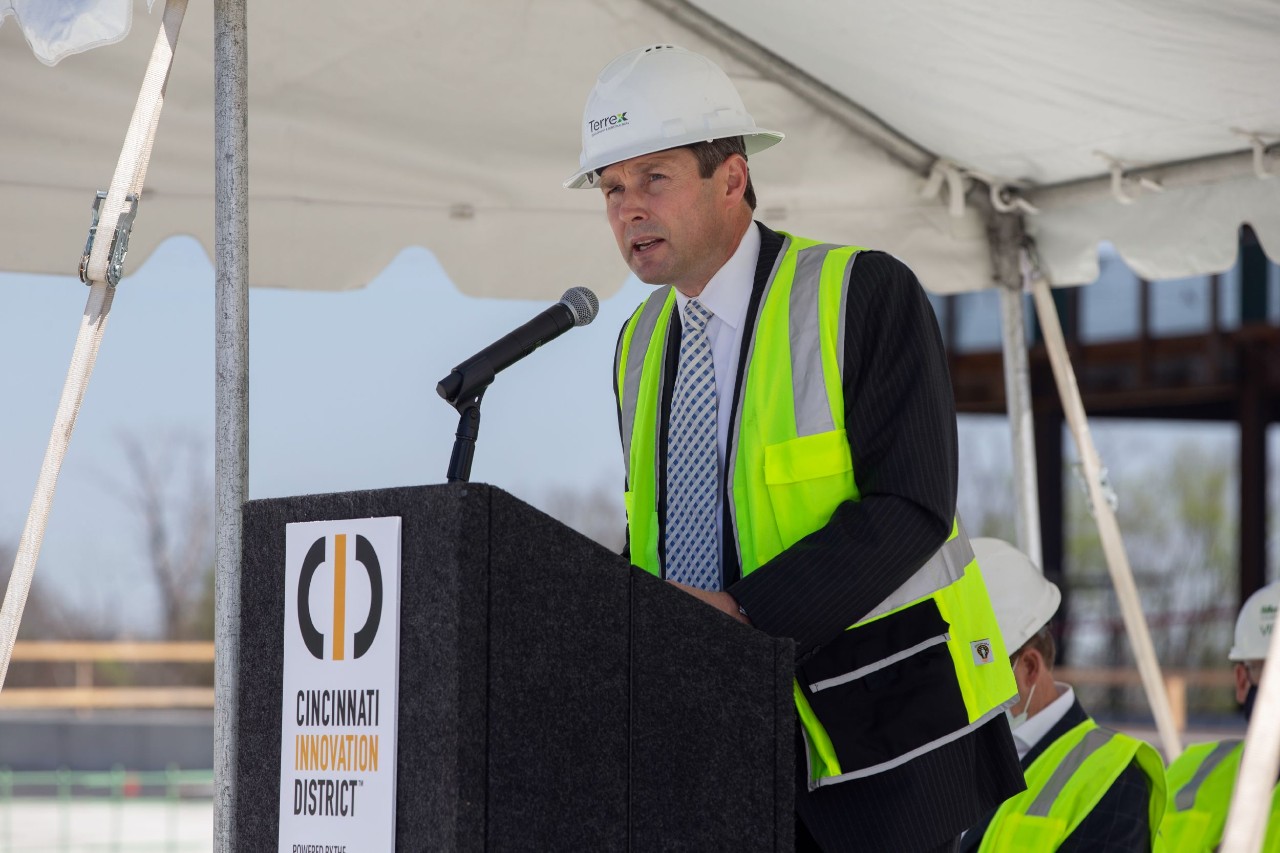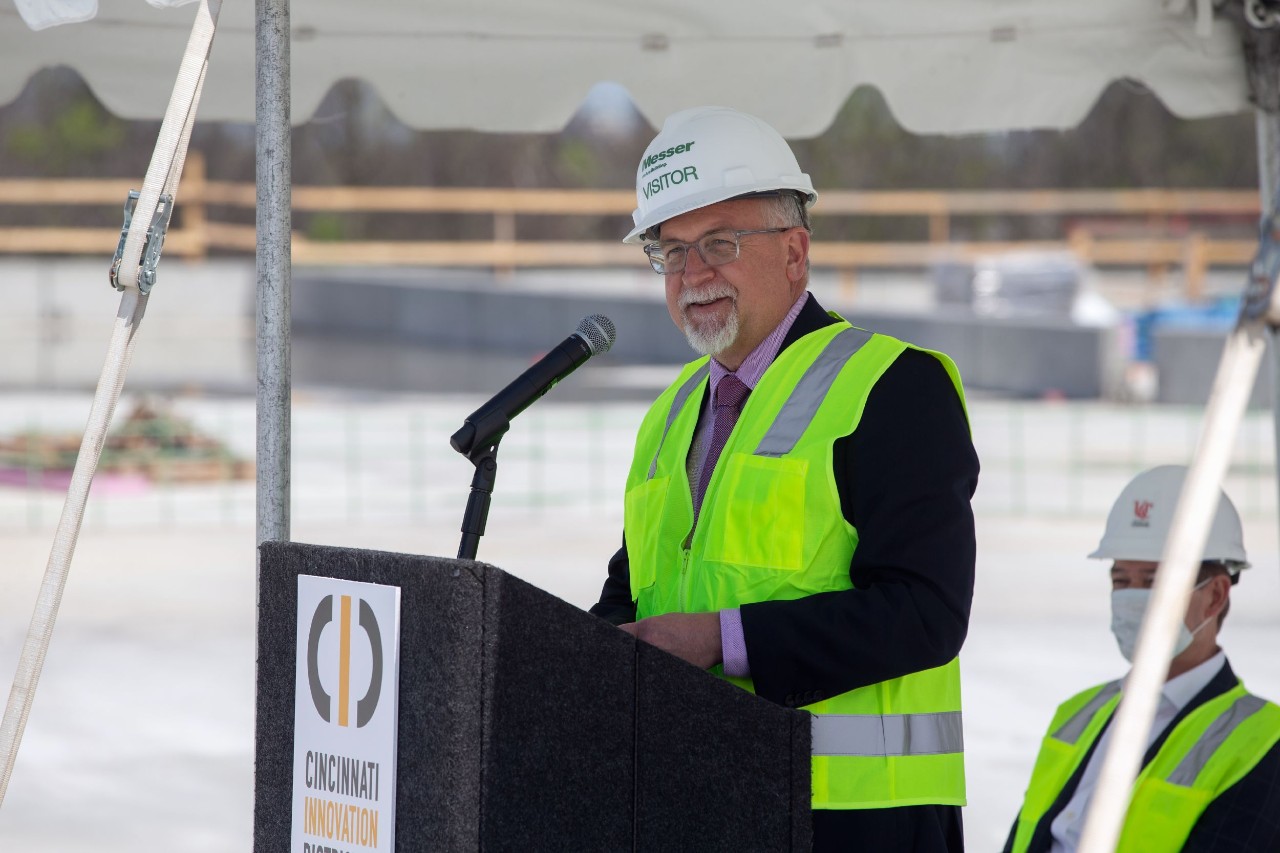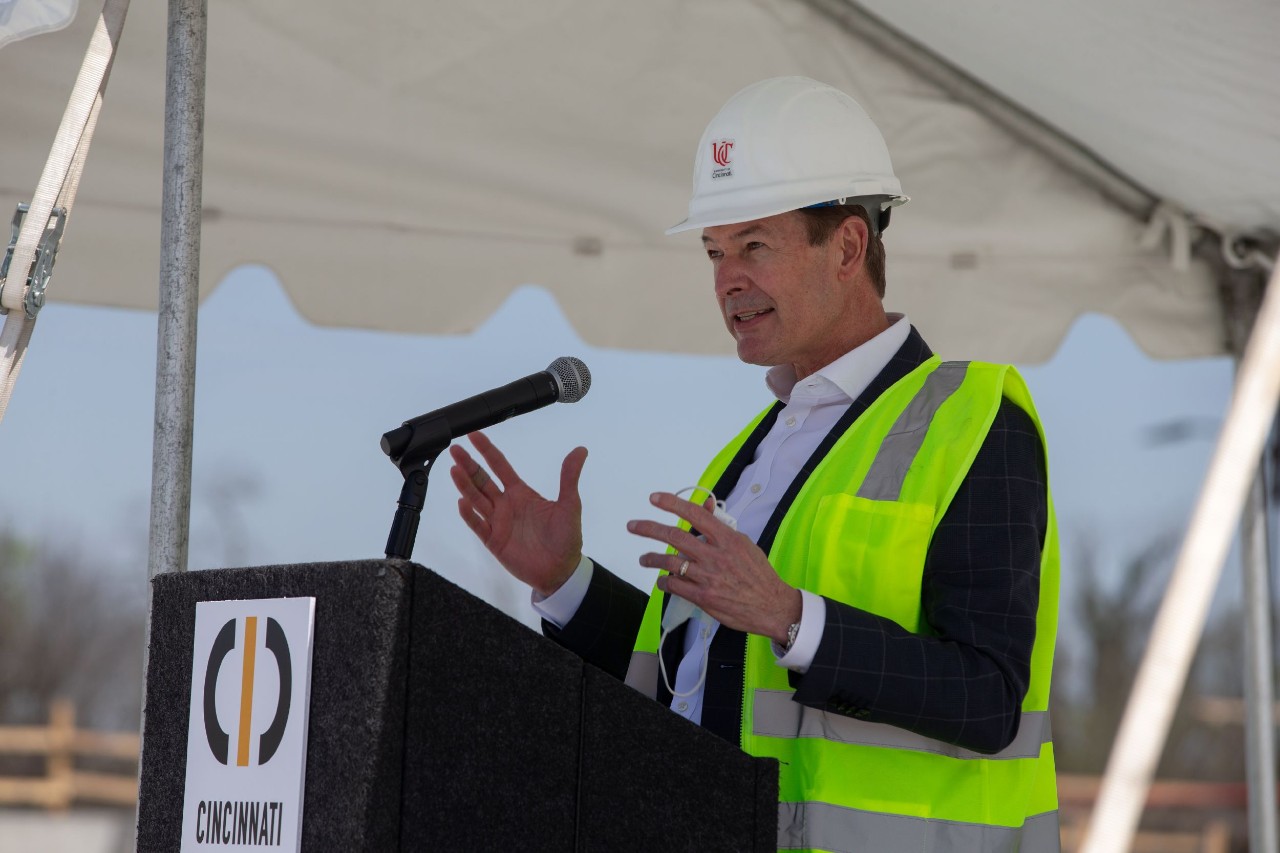 Next Lives Here
The University of Cincinnati is leading public urban universities into a new era of innovation and impact. Our faculty, staff and students are saving lives, changing outcomes and bending the future in our city's direction. Next Lives Here.

Stay up on all UC's COVID-19 stories, or take a UC virtual visit and begin picturing yourself at an institution that inspires incredible stories.
2
March is a month associated with both good and bad luck
March 20, 2023
The month of March holds space for both St. Patrick's Day and The Ides of March. These two events are associated with both good and bad luck, as explained by Rebecca Borah who researches popular culture and the traditions associated with myths, legends, lore and truths.
3
UC to celebrate Research + Innovation Week
March 16, 2023
With more than $300 million in research expenditures in the financial year 2022, University of Cincinnati researchers are "transforming society through the creation of game-changing knowledge and application of disruptive discoveries."
Debug
Query for this