UC students recognized for achievement in real-world learning
Diverse experiences teach lessons for life after graduation
Each spring, the University of Cincinnati's Division of Experience-Based Learning and Career Education honors students in experience-based learning programs.
The following two students took advantage of a range of opportunities to gain resume-building experience — from leading student organizations to working as a co-op both locally and abroad. Their stories illustrate why the University of Cincinnati is a top five university for co-ops and internships according to U.S. News and World Report's Best Colleges rankings.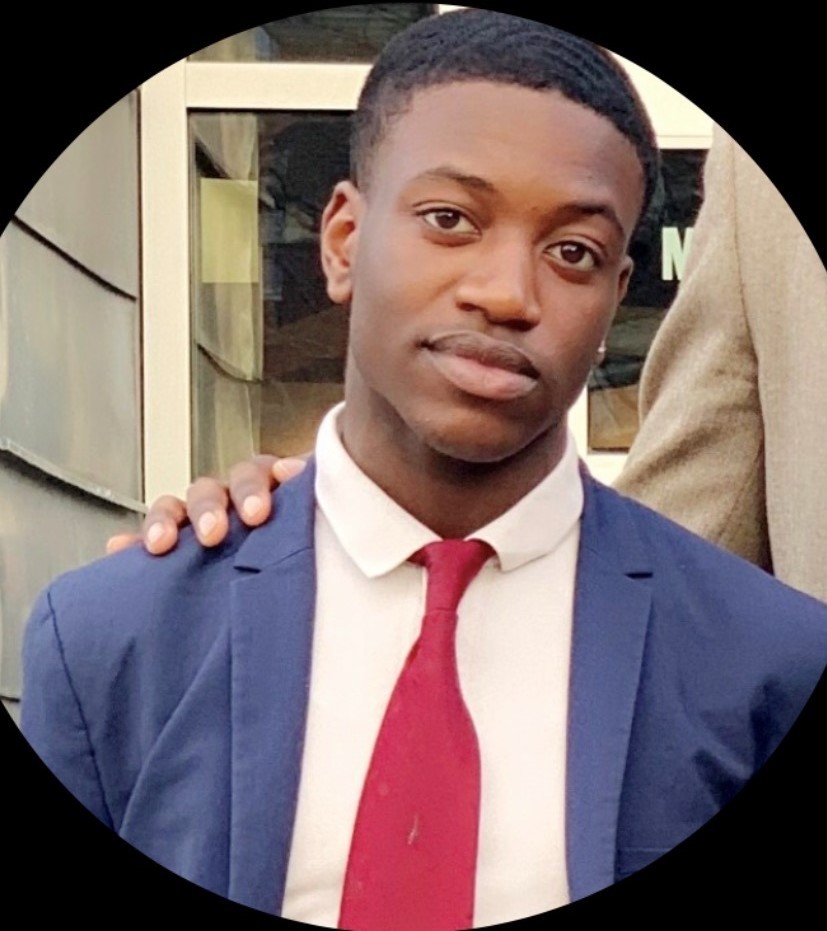 Senior Kish Richardson has earned substantial real-world experience as an active student leader. As president of UC's United Black Student Association, he helped mediate a campus policing initiative and established a mechanism, called the Black Round Table, for leaders of more than 20 student organizations to communicate and coordinate. In addition, Richardson has been in conversations with his peers at 14 Ohio public universities to develop a statewide legislative agenda for Black students in higher education.
Cincinnati City Council recognized the Black Round Table in February 2021 "for its pioneering efforts to improve the lives of Black, Indigenous, and People of Color (BIPOC) students at the University of Cincinnati and at university campuses throughout the State of Ohio."
Richardson's work emphasizes positive change through shared governance. His hands-on, day-to-day experiences are shaping his beliefs about how to stay committed to this work and how to develop sustainable community-oriented solutions.
Senior communication major Madilyn Tate completed three co-op terms at UC's Office of Innovation, Combined Public Communications near Cincinnati, and fashion brand Wolf & Badger in London, where she helped plan the company's London Fashion Week event and learned about social media and influencer analytics. Wolf & Badger liked her work so much that the company offered her a job as a public relations assistant in New York. Of her time on co-op, Tate says, "I had three very different experiences, all of which taught me valuable lessons that I'm sure will be helpful in future jobs. UC's co-op program was so beneficial to me and is one of the top reasons I loved going to school here."
About Experience-Based Learning and Career Education
Faculty and staff in Experience-Based Learning and Career Education at the University of Cincinnati facilitate real-world work experiences for students, teach students to prepare for their professional lives, and provide career services to students and alumni. At the same time, we connect employers and external partners with the talent they seek in a variety of arrangements both inside and outside the classroom.
Feature image at top: Panoramic view of McMicken Quadrangle in spring. Photo/Jay Yocis/UC Creative + Brand
1
First-gen UC undergrad beating the odds, finding her voice
December 7, 2022
Many non-traditional students find a home at the University of Cincinnati, and Emily O'Bryant is no exception. A student who comes from a history of displaced housing as a ward of the court, O'Bryant is a first-generation student pursuing her bachelor's degree in communications through the College of Arts and Sciences.  "I am an independent student. My birth mom had me at 14 and I ended up in multiple homes throughout my childhood," says O'Bryant. "Neither of my parents made it out of the eighth grade. I went through a few different types of care when I was younger all over the place, but as an adult I wanted to be better and do better."  Only 26 percent of first-generation students complete at least a bachelor's degree, according to data from the Pew Research Center. In addition to the usual struggles associated with adjusting to college culture, there are myriad additional barriers that first generation can students face, including lack of support from family and peers, college preparedness, racial disparity and financial stability.
3
WVXU to re-broadcast CCM Radio Theatre plays on Tuesday, Dec. 27
December 6, 2022
Cincinnati Public Radio and the University of Cincinnati College-Conservatory of Music (CCM) have named UC alumnus Cedric Rose winner of the inaugural CCM Radio Theatre playwright competition. The top three winners will receive a cash prize for their work and have their play produced by CCM for broadcast on 91.7 WVXU-FM in spring 2022.
Debug
Query for this