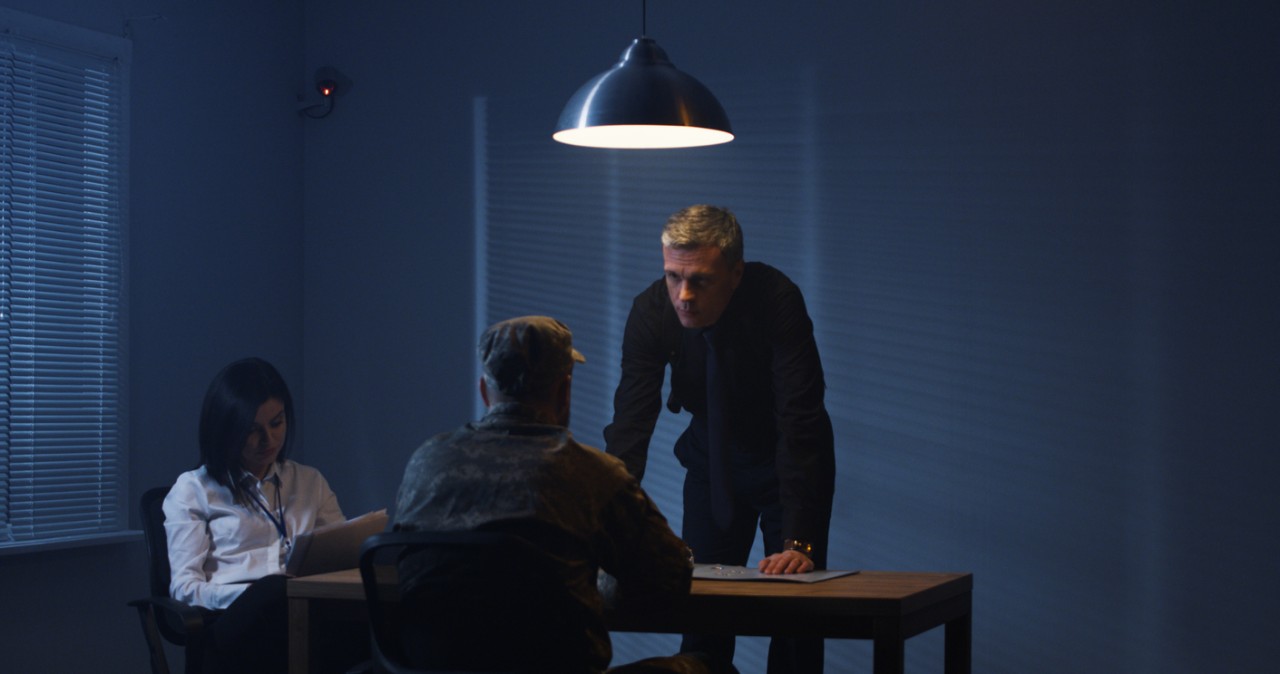 Key criminal justice reform bill supported by OIP now Ohio law
Monday became a landmark day in the drive for criminal justice reform in Ohio, when Gov. Mike DeWine signed into law one of the most important anti-wrongful conviction measures in the last decade.
The new law requires for the first time in Ohio history law enforcement agencies to record custodial interrogations of people charged with most major felonies.
This common sense law, strongly supported by the Ohio Innocence Project based in the UC College of Law and a host of allies, will help prevent wrongful convictions of innocent Ohioans, foster the integrity and transparency of law enforcement investigations, and protect law enforcement agents from false claims of misconduct.
An amendment to the bill, added in the Senate last week, also developed with strong bipartisan support and prevents law enforcement agents from shackling pregnant women during childbirth and delivery. 
The stage was set for Monday's signing last week, when the Ohio Senate voted unanimously, 31-0, in favor of the measure, known as House Bill 8. The bill then returned to the Ohio House of Representatives for a concurring vote, and was unanimously approved.
This bill ensures stronger accountability in our criminal justice system and greater access to justice for all Ohioans.
State Rep. Thomas West (D-Canton)
Last week's votes mark the sixth and seventh times over the past two-year span that members of the General Assembly voted unanimously in favor of the custodial recording measure.
"Custodial recordings provide objective evidence that protects both law enforcement officers and suspects from misconduct," says State Rep. Phil Plummer (R-Dayton), whose background includes having previously served as sheriff of Montgomery County. "Implementing a uniform statewide standard while providing flexibility for agencies to adopt policies will uphold constitutional rights and improve community relations."
"This bill ensures stronger accountability in our criminal justice system and greater access to justice for all Ohioans," adds State Rep. Thomas West (D-Canton), who co-sponsored the bill with Plummer. "HB 8 will protect against false confessions while also protecting law enforcement from false claims of wrongdoing. I am grateful to our Senate colleagues for moving quickly to send this critical reform legislation to the governor's desk."
The success of this bill is due to the leadership of a team of bipartisan leaders in the Ohio House of Representatives and the Ohio Senate, including House Majority Leader Bill Seitz (R-Cincinnati) and House Minority Leader Amelia Strong Sykes (D-Akron), both of whom have been among the most dedicated public servants working to end wrongful convictions in Ohio.
OIP is also indebted to the sponsors of this bill, Rep. Plummer and Rep. West, and to their outstanding legislative teams, led by Ryan Quinn and Sean McCann. These individuals, with different backgrounds, political beliefs, and constituents, were instrumental in the negotiations and advancement of this bill through the General Assembly. Sen. Nathan Manning (R-North Ridgeville) and Sen. Cecil Thomas (D-Cincinnati) and their stellar legislative teams, led by Kate Millen and Cindy Peters, were outstanding leaders in the Senate over the course of the past two years.
The work of all of these dedicated public servants and their staffs proves that government can — and does — work for the betterment of all Ohioans.
OIP was proud to serve as a proponent of this bill, and is deeply grateful for the dedicated and determined assistance of Nicole "Niki" Clum of the Ohio Public Defender's Office. Clum worked tirelessly on this bill from its inception in early 2019. Other key advocates supporting this significant criminal justice reform measure include Michelle Feldman, formerly of the Innocence Project and now with the Council of State Governments; Gary Daniels of ACLU Ohio; Kevin Werner of the Ohio Justice and Policy Center; and Micah Derry and Jeff Dillon of Americans for Prosperity-Ohio. Leading the efforts for OIP throughout this process was Pierce Reed, the project's Program Director for Policy, Legislation and Education. Across the board, this was a collaborative effort comprised of diverse organizations that all share the common goal of protecting the liberty and freedom of all Ohioans.
About the Ohio Innocence Project at Cincinnati Law
Since its founding in 2003, the Ohio Innocence Project has helped 33 wrongfully convicted Ohioans regain their freedom. Based in the University of Cincinnati College of Law and part of the Rosenthal Institute for Justice, OIP is one of the top-performing members nationally in the Innocence Network, having helped clients who collectively served more than 650 years behind bars for crimes they did not commit. In addition to representing the wrongfully convicted, OIP actively works to develop and advocate for lasting criminal justice reform through legislation, as well as maintaining a robust education and public awareness commitment, which includes pioneering OIP-u, an active network of student advocacy chapters at universities across Ohio.