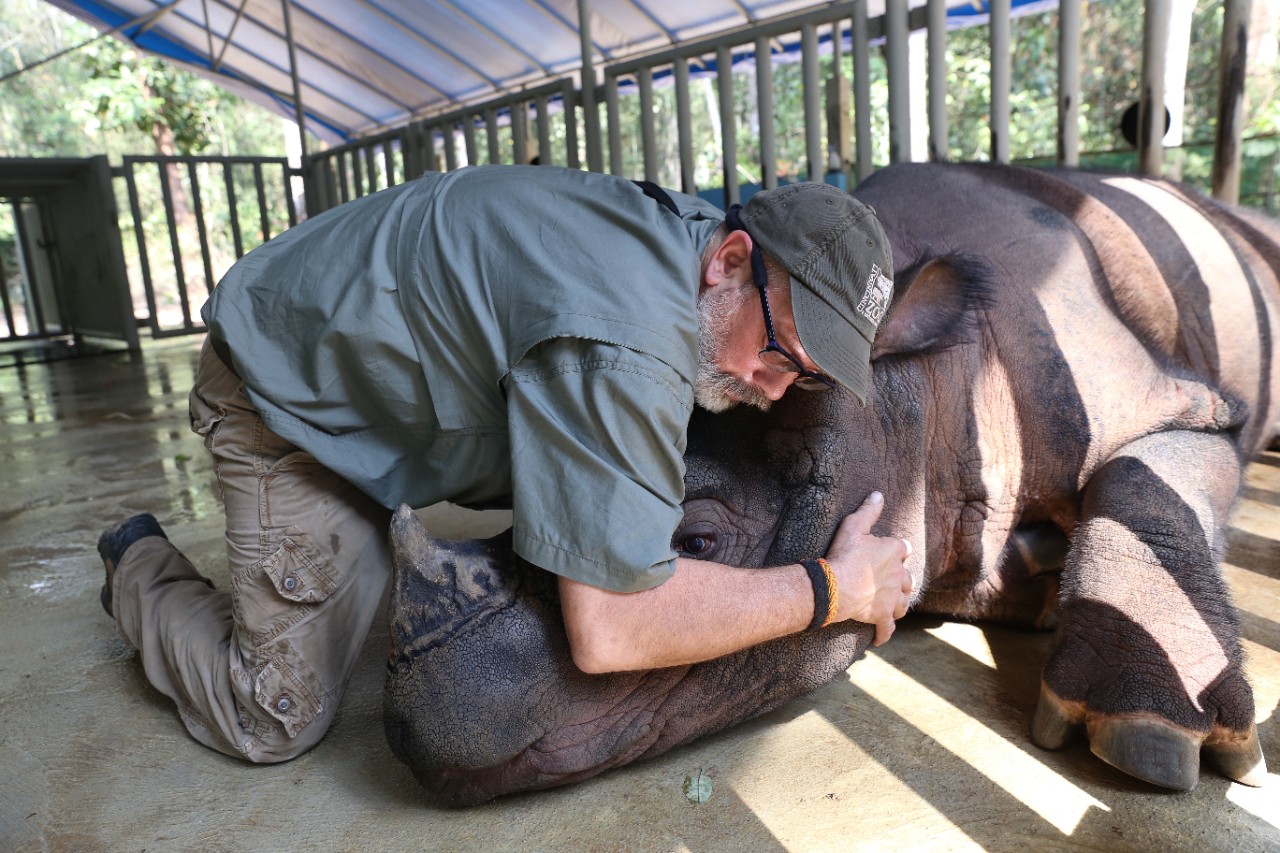 UC photojournalism grad receives regional recognition
A&S alum helped pioneer new focus for UC's journalism program
By Kelcey Mucker 
During Emily Maxwell's fourth year at the University of Cincinnati, she had an epiphany. After taking a course in journalism, she changed her major and didn't look back, going on to become the first student to graduate from UC with a concentration in photojournalism.
Now an award-winning visual journalist with multiple Emmys to her credit, Maxwell is known for her documentary work on poverty, public housing, environmental issues and wildlife conservation.
Maxwell credits the journalism program in the College of Arts and Sciences for teaching students how to do a little bit of everything in a journalism career. Students enrolled in the program were strongly encouraged to land internships at local news outlets and to contribute to UC's student-run publication The News Record, a training ground for UC journalism students for more than 100 years. 
When Maxwell graduated in 2008, the economy was in a recession. She stayed active in journalism by freelancing for Sean Hughes, then art director of CityBeat, Cincinnati's alt-weekly. 
Hughes, now an educator professor of journalism at UC, helped Maxwell start building professional experience. "He knew I needed to build up my portfolio, and he really worked with me," she said.  
As digital journalism took off, jobs became available, and in 2010 Maxwell was hired as a web producer by WCPO in Cincinnati, working mostly nights covering breaking news. 
"Digital was new, the website was new, breaking news online was new," she said.  

She rose to web editor. Then in 2013 she became a photojournalist with the station, and remained at WCPO for nearly 10 years.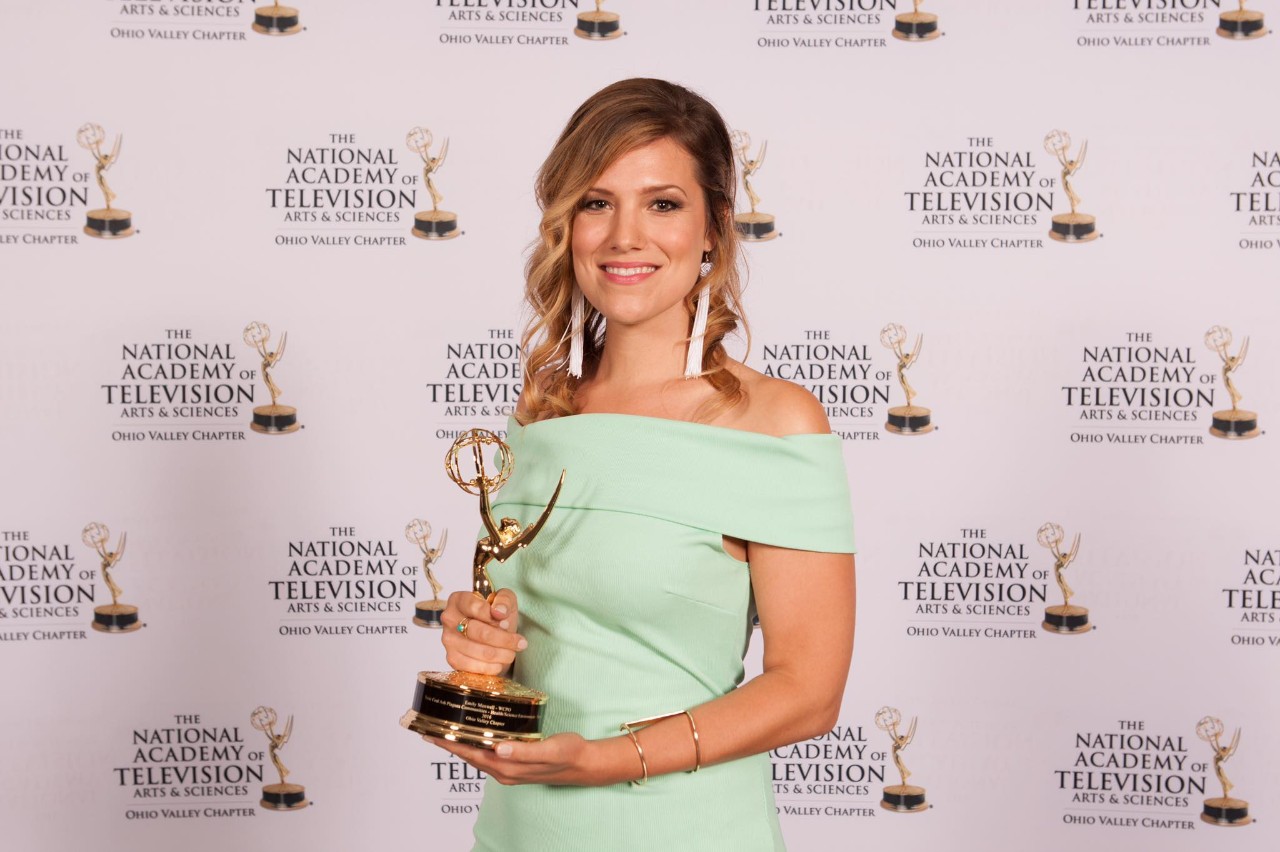 One of Maxwell's most rewarding experiences while at WCPO almost didn't happen.
A team from The Cincinnati Zoo and Botanical Garden planned to transport Harapan, the last Sumatran rhino in captivity in the Western Hemisphere, to a rhino sanctuary in Sumatra, Indonesia. It was a 10,000-mile journey and Maxwell—a lifelong animal lover with a passion for wildlife conservation—wanted to document it.
"I knew I really wanted to go on that trip," Maxwell said. In 2015, Indonesia was a risky region for Western journalists, with violence against them on the rise. "Everyone told me no. The zoo told me no. My work told me no." 

But Maxwell would not be dissuaded, driven partly to prove something to herself: "On a professional level I felt as if I can do this, I can do anything," she said. After spending longer than two months fighting for the story, Maxwell got final approval from WCPO a day before the trip, and documented the delivery of the endangered rhino halfway around the world.
Different types of documentaries
In December 2019, Maxwell was a part of a documentary team that worked on a feature about The Who concert in Cincinnati in 1979, when an arena rock event turned tragic as 11 people died and 26 were injured trying to enter the venue.
The piece focused on survivors and victims' families while also featuring interviews with the band about that night. She and her WCPO team won the regional Edward R. Murrow award for "Best Podcast" about the concert.  
Now a resident of Denver, Colorado, Maxwell works as a producer of documentaries and as a multiplatform journalist with I Am Denver, a project based out of the human rights office of the City of Denver. 
"We tell stories about underrepresented communities," Maxwell said. "Some of those histories are not uplifting stories. Those are some hard days, and I'm not alone. There are a lot of journalists who experience it."    
Once she moved to Denver, Maxwell found herself working more with video. 
"To survive in this industry, you have to do video," Maxwell said. "I would say video is way more in demand than still photos." 
Gaining recognition for her work
In 2019, Maxwell was recognized among the UC Department of Journalism's first class of "Young Alumni Award" honorees. The award recognized UC Journalism alumni whose news media careers are on the rise with notable achievements approximately 10 years after graduation.  
In addition, Maxwell has received many awards for her work, including the Best Video Journalism award from the National Association of Telecommunications Officers and Advisors in 2020. In 2018, she was appointed "Person of the Year" by the National Association of Social Workers for her work on poverty alongside WCPO reporter Lucy May. 

But for Maxwell, it's not just the award-winning work that she finds gratifying. "Even the stories that didn't win the Emmys or get a lot of clicks, we were able to help a lot of people," Maxwell said.  "Those little stories were really rewarding for me." 
This profile is one of a series exploring the career paths of graduates from UC's College of Arts and Sciences. Student Kelcey Mucker wrote this story for educator associate professor Bob Jonason's Journalism capstone class at UC.
Featured image at top: Paul Reinhart, zookeeper at the Cincinnati Zoo, hugs a Sumatran rhino that he helped raise in Lampung, Sumatra. Credit/Emily Maxwell
1
UC's College of Arts and Sciences honors outstanding alumni
March 20, 2023
Five graduates of UC's College of Arts and Sciences were recognized with alumni awards during the A Night with A&S annual ceremony earlier this month. As community leaders, philanthropists and professional pioneers, the impact of these alumni can be felt at the college, university, state and national levels. Also at the event A&S scholarship recipients were celebrated, and had the opportunity to meet with the donors whose contributions helped make their college experience possible. Meet the 2023 UC College of Arts and Sciences Outstanding Alumni:
2
Brothers with giving hearts support first-generation students
March 20, 2023
Recognizing a need for first-generation college students in the Greater Cincinnati region, brothers Mike and Jim Rodarte were inspired to act. They co-founded Level Up Cincinnati, a nonprofit that bridges the gaps between high school, college and career with mentorship and coaching for marginalized students.
3
March is a month associated with both good and bad luck
March 20, 2023
The month of March holds space for both St. Patrick's Day and The Ides of March. These two events are associated with both good and bad luck, as explained by Rebecca Borah who researches popular culture and the traditions associated with myths, legends, lore and truths.
Debug
Query for this