Steward named chair of UC Department of Otolaryngology
Longtime faculty member and alumnus is an expert in thyroid disorders
David Steward, MD, has been named Helen Bernice Broidy Professor and Chair of the Department of Otolaryngology-Head and Neck Surgery at the University of Cincinnati College of Medicine, pending approval by the UC Board of Trustees. His appointment is effective July 1, 2021.
"Dr. Steward has been a highly respected member of the department for more than two decades and has very successfully taken on growing administrative responsibilities in recent years. It is clear that he is well-prepared for this next important step. We are fortunate to have someone who knows the department and its faculty and staff so well and who has consistently proven himself to step into this leadership role," says Andrew T. Filak Jr., MD, senior vice president and Christian R. Holmes Professor and Dean of the College of Medicine.
Steward joined the college's faculty in 1999 and currently is a professor in the Department of Otolaryngology, with joint appointments in the departments of Internal Medicine and Surgery. Since July 2020, he has also served as vice chair of clinical affairs. Additionally, he has served as director of the Division of Thyroid/Parathyroid Disorders since 2004 and director of the Division of Head and Neck Surgery since 2016.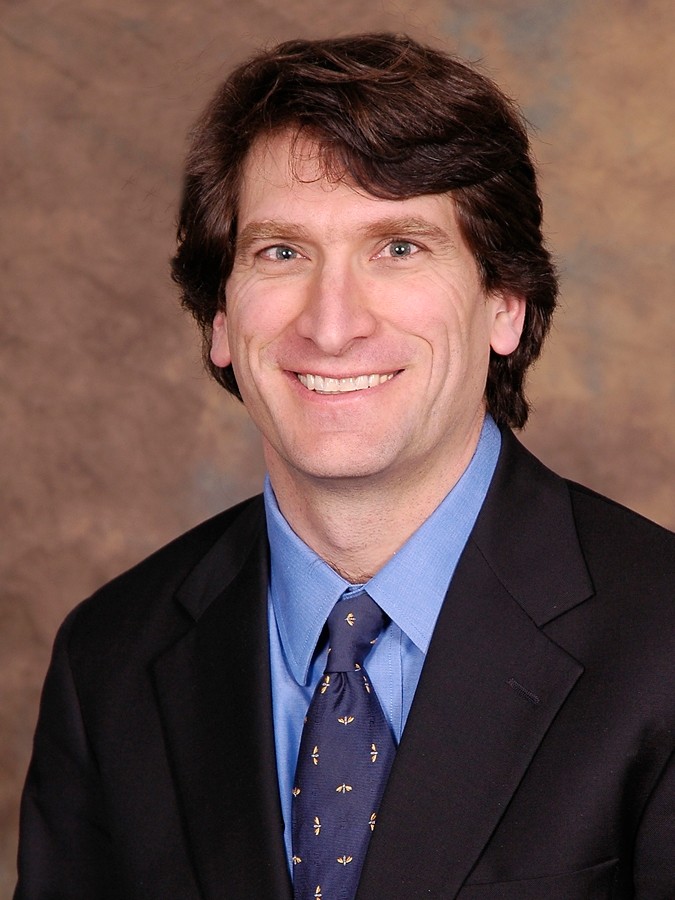 Steward succeeds Myles Pensak, MD, who served as chair of the department for the last 16 years and stepped down June 30. Pensak, also served as senior associate dean for clinical affairs at the College of Medicine and chief executive officer of UC Physicians, the college's 900-member physician practice. He recently was appointed an emeritus professor in the Department of Otolaryngology.
"I am excited about this opportunity and look forward to working with the faculty, residents and staff to take the department to the next level," Steward says. "I was fortunate to have been a medical student and resident at the University of Cincinnati College of Medicine and to know and be inspired by several previous ENT chairs and exceptional faculty throughout the department and college."
A member of the College of Medicine's Class of 1994, Steward completed his general surgery internship and a four-year residency in otolaryngology-head and neck surgery at the University of Cincinnati Medical Center. He received his undergraduate degree in electrical engineering from Stanford University. He also is married to Mercedes Falciglia, MD, professor in the Department of Internal Medicine.
Steward is internationally recognized for his expertise in thyroid disease and cancer. He was the first otolaryngologist member and co-author of the landmark American Thyroid Association Thyroid Nodule and Cancer Guidelines and subsequent revisions. He also was one of two otolaryngologist co-authors of the American Association of Endocrine Surgeons Thyroidectomy Guidelines, and co-author of the American Academy of Otolaryngology-Head and Neck Surgery Cranial Nerve Monitoring Guidelines.
Steward has been an active researcher with 229 publications, articles, editorials, abstracts and book chapters, including two practice-changing studies published in the New England Journal of Medicine. He also has been a dedicated educator and mentor. He received the college's 2009 Excellence in Teaching Award and in 1999 he was honored with the Alter Peerless Memorial Resident Teaching Award.
The Department of Otolaryngology is one of the oldest departments in the College of Medicine, having been founded in 1894. It includes seven divisions, 45 faculty, 34 clinical and administrative staff, and has an annual budget of more than $22.4 million. Faculty annually provide advanced training for 19 residents and eight fellows and the department annually handles more than 58,000 inpatient and outpatient visits.
Photos by Colleen Kelley/UC Creative + Brand.