Fortifying Family Foundations
Assistant Professor Ashley Weber's intervention empowers parents to care for their premature infants
Imagine you are a new mom or dad whose baby was recently born at fewer than 32 weeks old. Your infant needs weeks-long, round-the-clock support in the hospital, but you do not have the job flexibility that allows you to spend time there, a trusted sitter to care for your other child/children or reliable transportation to get you there. You are overwhelmed, emotional and missing out on critical moments at the hospital, when you could get to know your baby and learn to manage their complex care and needs.
Each year, about 100,000 U.S. women give birth to babies considered very or extremely premature who require long-term stays in a neonatal intensive care unit (NICU) and who are at a high risk of developing chronic conditions. But not all parents get the formal training they need to keep their child healthy, which can cause mental health
issues for parents. To address the critical need for an effective, streamlined model of parent-driven care, Ashley Weber, PhD, RN, a practicing NICU nurse and assistant professor at the College, is piloting PREEMIE PROGRESS, a video-based intervention that helps parents understand, monitor and manage their infant's care while in the NICU.
With the financial backing of a National Institutes of Health (NIH) grant, Weber and the College's Center for Academic Technologies and Educational Resources (CATER) team designed and built the intervention to deliver education to overwhelmed, high-risk parents with low literacy and education through accessible, platformagnostic videos and optional worksheets. Parents can learn by watching the videos or completing worksheets
while doing laundry or caring for other family members at home. Specifically, PREEMIE PROGRESS provides family management skills including negotiated collaboration, care systems navigation, emotion control, outcome expectancy and more.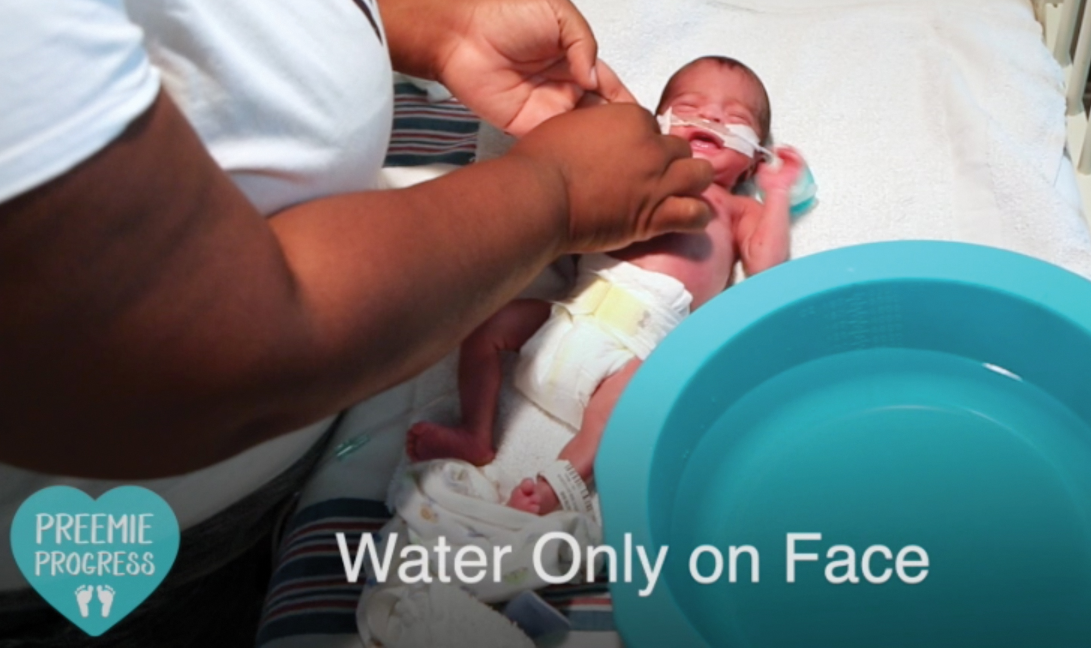 "Our mortality rates have significantly gone down over the decades, but long-term complications from prematurity have not changed," Weber says.
"We need to decrease the stress and sensory stimulation that babies experience throughout their NICU stay. Also, research shows that babies do best when they're with their parents."
Although parent education interventions exist, socioeconomic barriers, such as the lack of
mandated paid family leave in the U.S., often prevent parents from participating in these opportunities and learning about their baby's complex care during their NICU stay. The need to return to work shortly after birth or lack of transportation to the NICU are some of the various obstacles that prevent parents from being able to focus on their baby's health and deliver the majority of care in the NICU.
"If you can spend large amounts of time in the NICU, you get to learn; nurses educate you on the plan of care and you participate in rounds, getting to know your baby," Weber says.

"I wanted to build an intervention that could help disadvantaged families learn outside of the NICU, so that when they are able to be in the NICU, they maximize that time and spend it caring for their baby as opposed to playing catch-up."
Currently, Weber and her team are refining PREEMIE PROGRESS through iterative usability and acceptability testing. In October, they will start testing feasibility and acceptability of the refined intervention and study procedures in a pilot randomized controlled trial with 60 families over the course of two years. They anticipate the intervention will decrease parent depression and anxiety, increase infant weight gain and receipt of mother's milk and reduce neonatal health care utilization. Weber then plans to submit a competitive R01 for additional funding to conduct an even larger trial.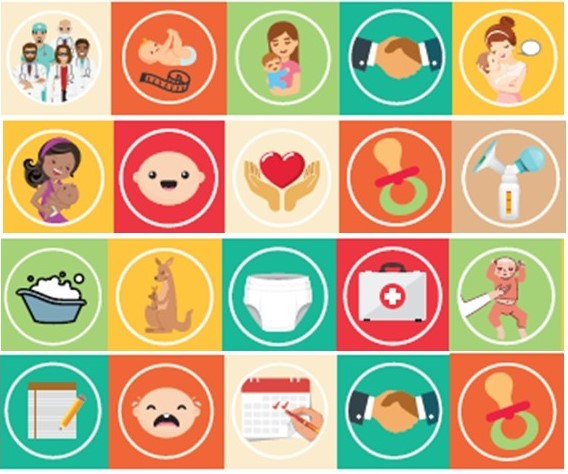 PREEEMIE PROGRESS has been years in the making for Weber, who in 2018 worked with the College of Nursing's instructional designers, technology specialists, videographers and graphic designers to create the first prototype. She hopes the project will eventually evolve into a collaborative partnership among NICUs in Cincinnati, Columbus and Cleveland to conduct research trials centered on improving family care.
Weber's long-term goal is to become a leader in designing, disseminating and implementing sustainable family management programs to improve health outcomes in the NICU. Regardless of her success, she recognizes that the best thing she can do for her patients is to advocate for universal paid family leave, better childcare and transportation infrastructures.
"We can come up with all sorts of interventions for reducing parent and infant stress and changing the way providers deliver care in the NICU, but if a mom doesn't have the money to pay for a babysitter so she can get to the NICU or doesn't have paid leave and has to go back to work a week or two after birth, the chances of parent engagement in care
are extremely low," Weber says. "I hope that PREEMIE PROGRESS empowers families who are at a disadvantage through no fault of their own. We want to give NICU families skills they can use for a lifetime, but these broader public health policies to support the social determinants of family success are really needed in order to move family research
forward in the NICU."
By: Katie Coburn