Innovative voice instructor Taylor Stilson joins CCM's faculty
Stilson is known for trailblazing a new paradigm of mind-body voice pedagogy
UC College-Conservatory of Music Dean Stanley E. Romanstein has announced the addition of Taylor Stilson, LMT, CPT, MM to the college's roster of distinguished performing and media arts faculty members. An accomplished singer and voice instructor, Stilson's appointment as Assistant Professor-Educator of Musical Theatre Voice begins on Aug. 15, 2021.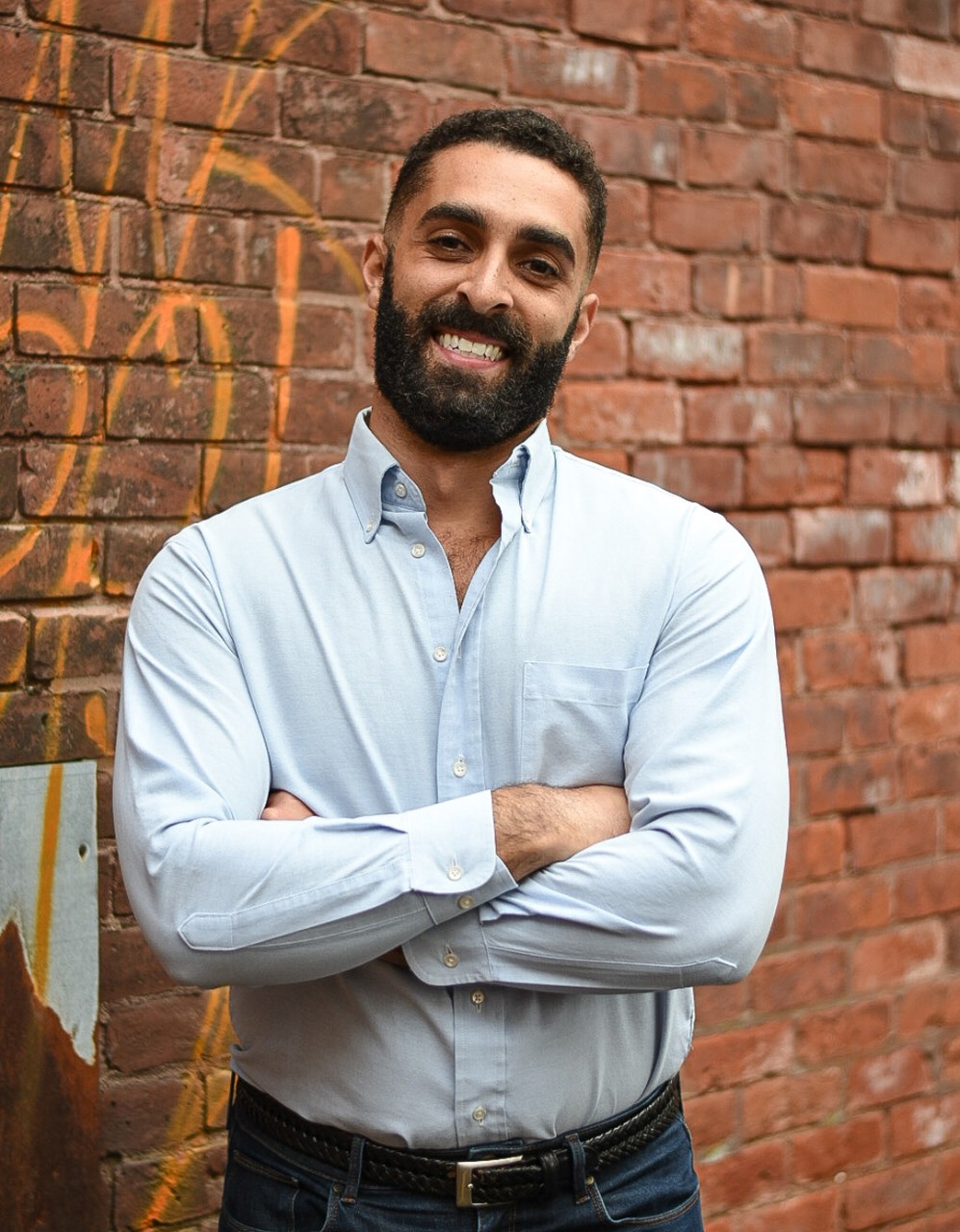 Stilson has crafted a unique career as a voice instructor and is trailblazing a new paradigm of mind-body voice pedagogy. He holds certifications in massage therapy (LMT-MA), personal training (CPT-NASM), craniosacral therapy, laryngeal massage and swallowing disorders, as well as Ericksonian hypnosis and cognitive behavioral therapy (CBT) life coaching.
As a vocal pedagogue, Stilson has presented lectures and workshops on vocal anatomy, physiology, myofascial release and specialized voice topics at Harvard University's Departments of Dance and Musical Theater, and Alexander Technique at the Boston Conservatory at Berklee, University of Miami, Brown University, Arizona State University, the University of the Arts (UArts), Puerto Rico Conservatory, Willamette University, Portland State University, Rider University and at the Boston Chapter of the National Association of Teachers of Singing (NATS). His recent essay "Hypnosis as a Supplemental Treatment for and Prevention of Muscle Tension Dysphonia" can be found in the 2021 publication of the Voice and Speech Training Association (VASTA), an affiliate of Routledge/Taylor and Francis Group. In addition, his voice pedagogy op-ed entitled "Resiliency in the Era of COVID-19" can be seen in Boston Conservatory's online winter publication of STAGES.
Stilson completed his first year of DMA studies in Vocal Pedagogy and Performance at University of Miami in 2018. He received an MM in Vocal Pedagogy with Collaborative Piano Studies and a BM in Vocal Performance from the Boston Conservatory. He taught for the Boston Conservatory's Vocal/Choral Intensive from 2007-11 and in 2020, and for the Boston Conservatory's MEIP Voice Program in 2012. Stilson has completed additional studies in voice, opera and piano at the Hawaii Performing Arts Festival, Michigan Opera Theatre, New York Opera Studio, Spring Arbor University and Interlochen Center for the Arts. He has studied voice with Kevin Wilson, Jayne Sleder, Bill Cotten and Dr. William Christensen. In addition, he has coached with Dr. Karl Paulnack, Andrew Altenbach, Michael Strauss, Allison Voth and Nico Castel. His former and current students have placed in the finals of the Metropolitan Opera Council Auditions, Classical Singer Convention, NATS and have been seen in regional and Broadway theaters as well as in international tours.
As a singer, Stilson has been seen as Valentin (Faust), Prince Igor (Prince Igor), Marcello (La Bohème), Falstaff (The Merry Wives of Windsor) and Ariodate (Serse) at the Boston Conservatory. He has been a featured soloist with the Boston Conservatory Orchestra in Dr. William Cutter's Spring Ritual, Haydn's Theresienmesse, Hindemith's Apparebit repentina dies, Lizst's Via Crucis with the Boston Conservatory Chorale, as well as with the Orchestra of Trinity Church, Boston in the Messiah and Saint- Saëns' Oratorio de Noël. 
In addition to his new CCM faculty appointment, Stilson holds adjunct faculty positions at Boston Conservatory at Berklee and Brown University. He currently teaches undergraduate and graduate students in musical theatre, opera and vocal pedagogy. He also maintains very active private voice studios in Boston, New York City, Providence (RI), Miami (FL) and online.
"Our objective at CCM is to prepare the whole artist and scholar for sustainable careers on the world stage. This requires an integrative approach to health and wellness, which is precisely how Taylor Stilson approaches voice instruction. Our students will benefit from his extensive expertise in mind-body voice pedagogy," said Romanstein. "I want to recognize the excellent work of our faculty search committee, which was co-chaired by Diane Lala and Eric Santagata, and also included Katie Johannigman, Quinn Ankrum, Daniel Weeks and Denton Yockey."
Featured image at top: new CCM faculty member Taylor Stilson
1
Clean Earth Rovers cofounders named to Forbes 30 Under 30 list
November 30, 2023
A pair of graduates of the University of Cincinnati's Venture Lab program were recognized as being among the top entrepreneurs in North America as part of the 2024 Forbes 30 Under 30 list. Clean Earth Rovers cofounders Michael Arens and David Constantine were named to the 13th annual Forbes 30 Under 30 list in the energy category.
2
CNN Business: Best Buy's simple strategy for beating shoplifting
November 30, 2023
The Best Buy approach to thwart shoplifting is to increase staffing. It's a move that UC criminologist John Eck says, in a CNN Business article, that makes perfect sense. It's also a different approach at a time when most retailers are reducing staff.
3
UC Learning Lab inspires College of Medicine to SIT
November 29, 2023
In a convergence of academic integration, the University of Cincinnati's renowned colleges — Design, Architecture, Art, and Planning, Lindner College of Business, College of Engineering and Applied Sciences and College of Medicine — recently joined forces at the 1819 Innovation Hub for an ideation session that exemplifies the institution's commitment to interdisciplinary collaboration.
Debug
Query for this