Everything you need to know about dining on campus this summer
New restaurants, local partnerships, mobile ordering and more: Here's what's new in dining
Welcome back to campus! UC Dining Services has introduced a number of exciting changes to dining on campus. Here's what you have to look forward to:
On the Green dining center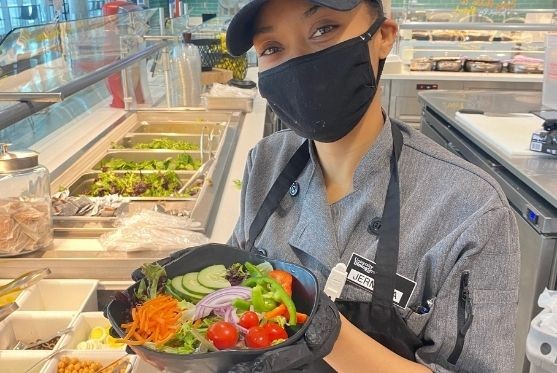 Faculty and staff can enjoy $8 lunches at On the Green (OTG) dining centers during summer semester. Both dine-in and carryout meal services are available. Hours of operation are limited for summer and can be found on the website. Menus and hours can also be found on Campus Dish. 
Dining Services is now partnering with numerous local vendors including 80 Acres Farms, Sixteen Bricks and Klosterman Bakery.  

OTG has also added a Plant forward station that offers sustainable plant-based options with a vegan approach. Plant forward means that plants are the focus on the plate, using plant-based ingredients to achieve nutritional protein goals. Also this summer, stop by and try out the new Ramen bar.
CenterCourt is open for freshmen orientation only during the summer.
Mick & Mack's has been converted to a carryout service and is no longer operating as a sit-down restaurant. Currently closed, this location will re-open for fall semester as a part of the residential dining plan. Mick & Mack's offers both a hot buffet meal option which includes a chef's choice entrée or featured grill item with a vegetable and potato side side each day, as well as cold grab-and-go items such as a salad or sandwich.  

Catskeller will be used for additional seating, but will no longer offer food and beverage services.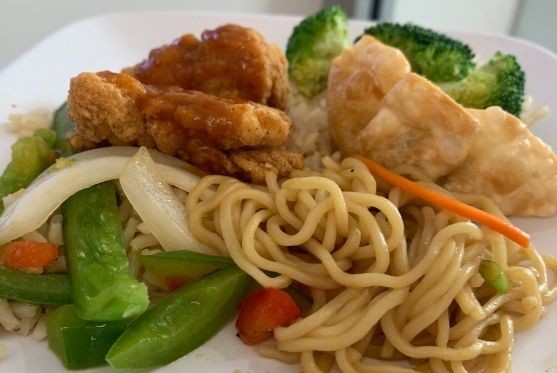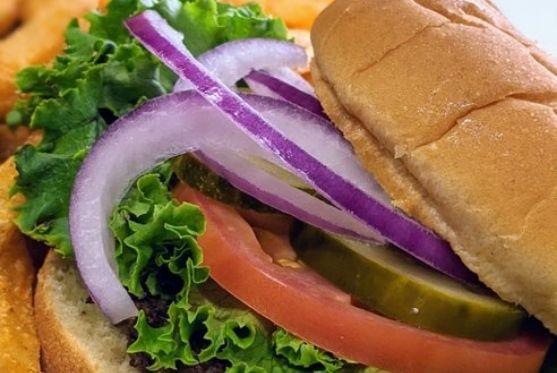 TUC Food Court & Mobile Ordering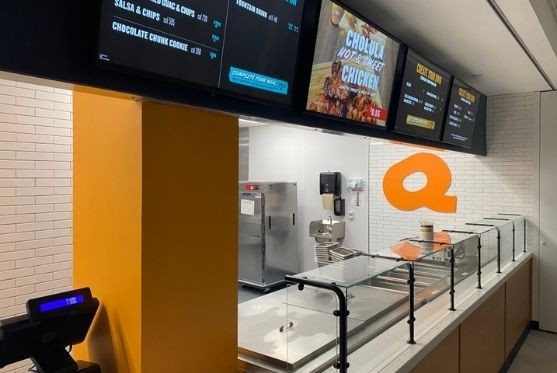 The TUC Food court has under gone a complete makeover during the last year and a half as Qdoba and Panda Express have opened in the student center. Switch'n Kitchen joins the TUC Food Court line up this fall. The revolving restaurant location will feature popular local and national restaurants. 
In addition, both ExpressMart and Market on Main convenience stores are closed for renovation through the summer. Quick Mick's is offering the most popular convenience store items. 
Mobile ordering is now available on campus. Download the Transact Mobile ordering app from the Apple App or Google Play store, select Cincy-to-Go, and order and pay. Currently, only Chick-fil-A is available for mobile-ordering, but Qdoba and Panda Express will be added this fall. Dining Services is also testing mobile ordering on the Starbucks app for campus locations.  
Here is what is open on campus this summer:

Summer retail dining hours beginning July 12

| Location | Monday-Friday Hours |
| --- | --- |
| Qdoba | 8:30 a.m.-4 p.m. |
| Chick-fil-A | 11 a.m.-4 p.m. |
| CCM Starbucks | 9 a.m.-5 p.m.    (Also open Saturdays) |
| LCB Starbucks | 8 a.m.-2 p.m. |
| MSB Starbucks | 6 a.m.-4 p.m. |
| Campus View Cafe | 7:30 a.m.-2:30 a.m. |
| Quick Mick's/C-Store Express | 10 a.m.-4 p.m. |
Tables in the dining centers and TUC Food court will continue to be spaced six feet apart, however, there will be no limit on the number of chars at a table. Hand sanitizer will be located at all entrances. A green pass on the COVID Check app is required to enter the dining centers. Floor markings will guide flow and queueing for all diners. Dining employees will follow university mask guidelines. In addition to regular cleaning by staff, sanitization kits are available to allow patrons to self-clean eating areas when dining in.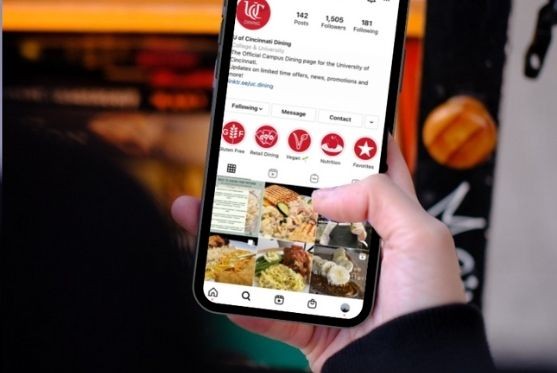 Want the latest news, updates and promotions regarding dining on campus. Follow @UofCincyDining on Instagram and Twitter. 
Learn about limited time offers, Chef's Table events where our six professionally trained chefs showcase their talents, meet members of our dedicated dining staff, get tips from our campus dietitian and more!Replace with your text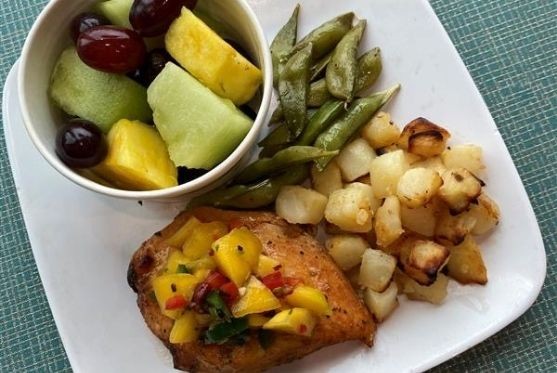 Fall meal plan service will begin Aug. 15. Dining center locations include:
On the Green – open weekends



CenterCourt – open weekends
MarketPointe 
Stadium View Café 
Mick and Mack's – open weekends, carryout only
Guests can pay the walk-in rate. Pay with your Bearcat Card and a receive a 10% discount. 

Or maximize you dining experience with a Campus Dining Pass. All plans come with Bearcat dollars than can be spent at retail locations on campus.

Catering services will be available for fall semester. 

Contact ucfood@uc.edu or call 513-556-6461 with any questions.