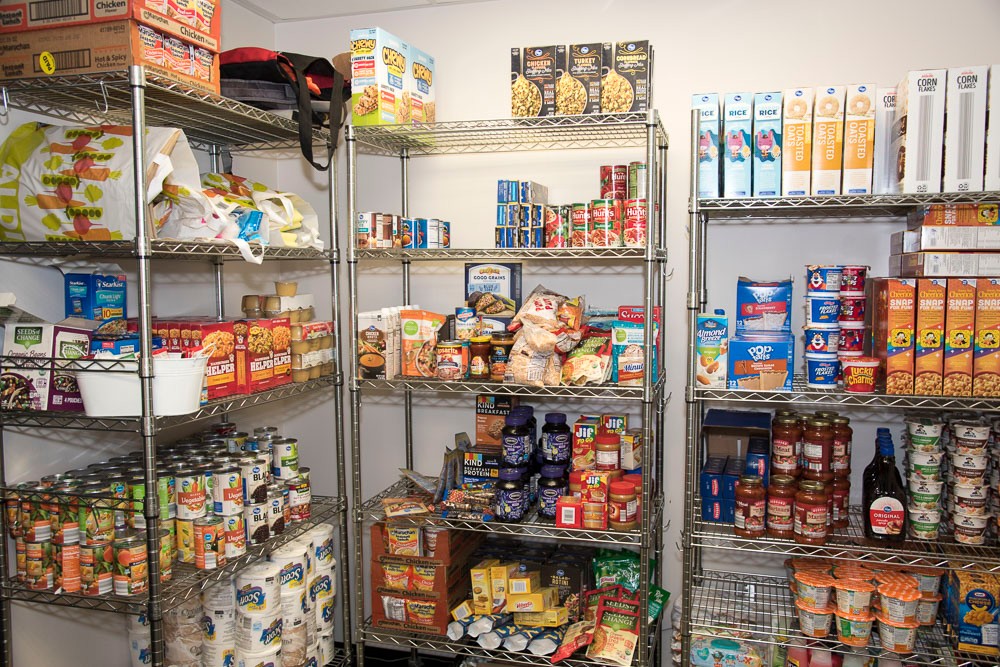 Bearcats unite for National Food Bank Day
Did you know that 1 in 3 students at four-year institutions face food and other insecurities?
The Bearcat family will come together Sept. 3 to tackle this unfortunate statistic. Occurring annually on the first Friday in September, National Food Bank Day encourages contributions supporting the belief that no one should go to bed hungry or lacking basic resources. At the University of Cincinnati, that safe space is the Bearcats Pantry (BCP) and Resource Center.
Hear UC students talk about the importance of having an on-campus pantry.
The UC BCP and Resource Center provides free food, hygiene items, cleaning supplies, and professional clothing to students of all backgrounds with food and other insecurities. The pantry also provides meal vouchers that can be used at campus dining halls and To-Go Bags that can be picked up at convenient locations across campus. With over 8,000 UC students affected annually, the need for this assistance is ongoing.
BCP AmeriCorps member Isaiah says that when you support the BCP and Resource Center, "You are helping future doctors, engineers, physicists, writers, humanitarian workers, architects, lawyers, law makers, and fully committed citizens of their home communities fulfill their dreams and succeed as students and Bearcats."
The university offers pantry locations at UC Main Campus, UC Clermont, and UC Blue Ash, making it accessible to every student. Your financial contributions will make the difference on whether a student can meet his or her basic needs so that they can focus on their academic work and earning a degree. Stand with us today — there will always be another student who needs this resource.
Interested in donating items such as food, clothing, hygiene items, or cleaning supplies? Contact the BCP and Resource Center or call 513-556-3780.
Questions about your financial contribution? Contact Jamie Muenzer or call 513-556-4423.
1
Clifton Court Hall grand opening garners detailed media coverage
September 20, 2023
The University of Cincinnati celebrated the opening of Clifton Court Hall on Tuesday, Sept. 19, with a ribbon cutting, attended by approximately 200 administrators, faculty, staff and students. The event was covered by multiple media outlets.
2
With UC, you see the world
September 19, 2023
Study abroad is back to 75% of pre-COVID levels at the University of Cincinnati, and a wide variety of international study options is available to students in any program. Where do you see yourself in the world?
3
Do you understand cryptoeconomics?
September 19, 2023
Financial literacy is imperative to improving financial decision making and increasing financial empowerment, University of Cincinnati researchers said, and they've developed a scale specifically to measure literacy in the cryptoeconomics sector.
Debug
Query for this