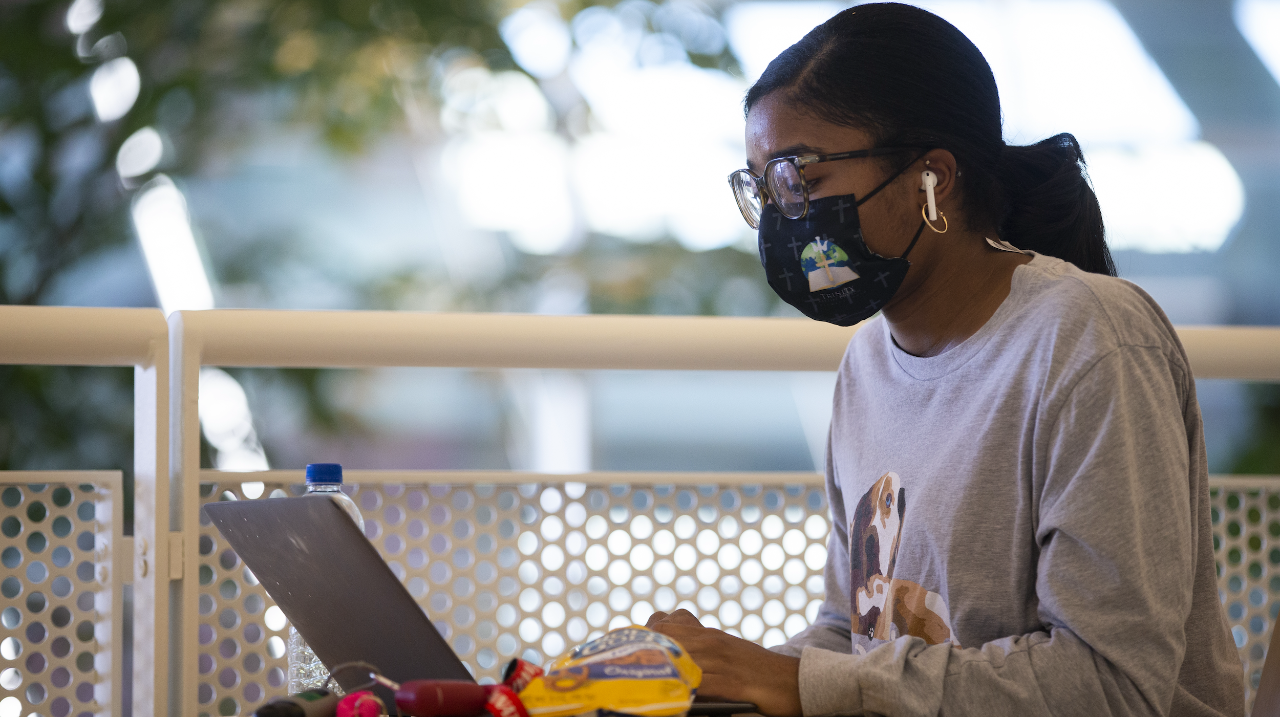 New facial covering requirement and vaccine incentives for UC community
Facial coverings required indoors starting Aug. 5, plus nearly $50K in vaccine incentives
Message to UC community from UC President Neville G. Pinto
I want to extend a personal thanks to each of you for managing the successful return to campus over the past 45 days. I feel confident we have positioned the University well for welcoming our students back to campus in the weeks ahead. Your presence on campus helps us better meet our mission to serve our students.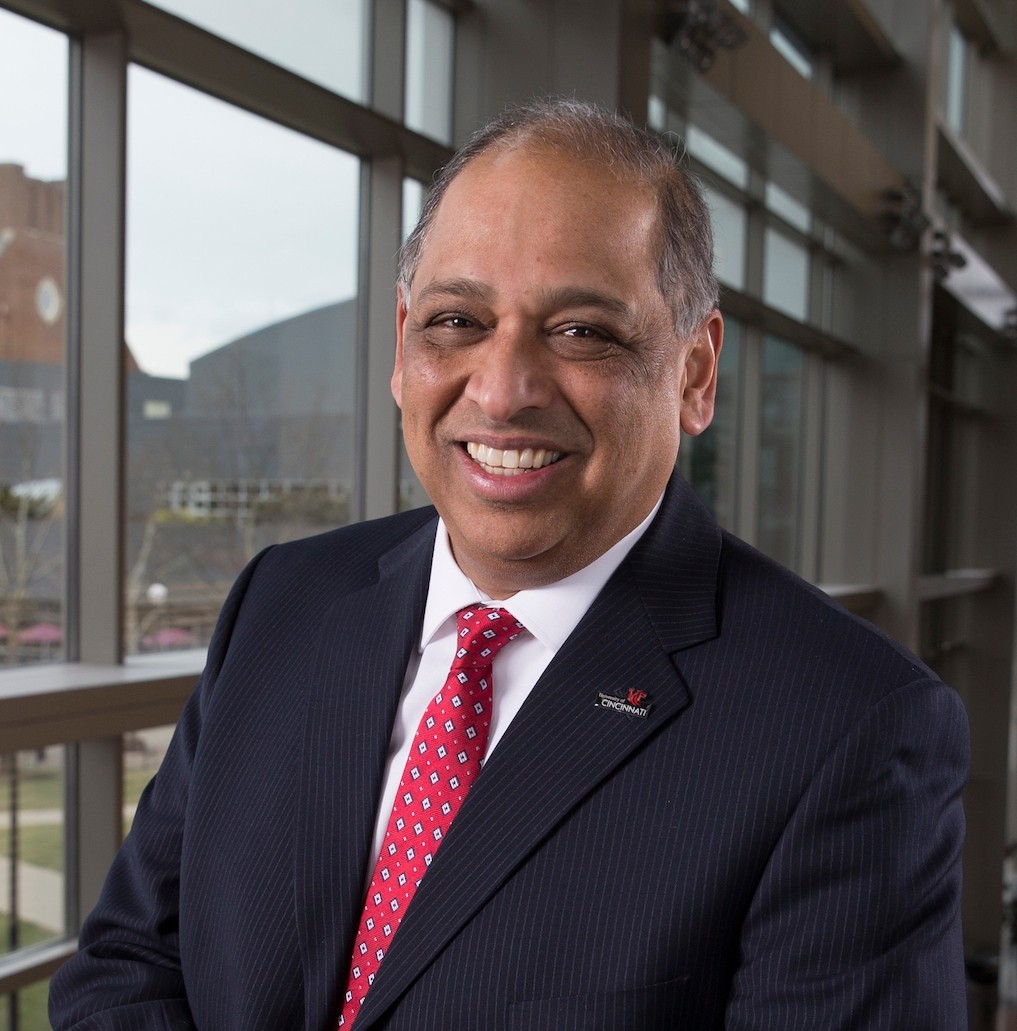 As our Academic Health Center experts continue to remind us, the best way to protect ourselves and our community against COVID-19 is through vaccination. I encourage all of us who are able to be vaccinated to do our part to protect our campus community.
As we prepare for the start of the Fall semester, here are some updates on our COVID planning and response efforts.
Facial Coverings: Given the most recent developments with the virus, and in keeping with new guidance from the CDC, we will require all individuals, both vaccinated and unvaccinated, to wear a facial covering indoors. Please note this change will take effect on Thursday, August 5.


Vaccination Incentives: To encourage vaccinations, we will award nearly $50,000 in prizes to vaccinated students, faculty and staff starting later this month. See eligibility requirements and entry information.


Move-in Testing: We will conduct move-in testing for students moving into UC Housing later this month. Students who submit acceptable proof of vaccination or proof of a negative PCR test result ahead of move-in will be exempted from this testing requirement.


Screening Testing: We will begin the semester by conducting weekly screening testing. Students living in university housing will be required to participate. Students who submit acceptable proof of vaccination will be exempt from screening initially. This testing plan is subject to change as the semester progresses and in accordance with applicable laws.


Quarantine and Isolation: On-campus spaces for quarantine and isolation will be limited this academic year. We encourage all students to develop individual contingency plans for isolation and quarantine should the need arise, as we cannot guarantee dedicated space all of the time.


More Information: For more information and additional updates, please visit our dedicated website.
Additionally, I am pleased to announce a faculty member in our College of Medicine, Dustin Calhoun, has assumed the day-to-day leadership of our COVID planning and response efforts. Dr. Calhoun, Associate Professor of Emergency Medicine, has been instrumental in helping our region to build the capacity needed to manage the pandemic, leading key areas related to clinical care, vaccine distribution, testing processes and rapid response teams. Dr. Calhoun serves as medical director for several fire, law enforcement and emergency medical service agencies in greater Cincinnati. He also directs emergency management at UC Health. A national leader in emergency management, Dr. Calhoun's expertise and experience will continue to serve the University well as we prepare for a new academic year.
To keep you better informed of the dynamic nature of our COVID planning and response efforts, Dr. Calhoun plans to provide regular updates to you and other campus leaders throughout the academic year.
Though we have spent all summer planning for a fuller campus experience in the Fall semester, we continue to monitor the virus and its ever-changing, fast-moving impact. The Delta variant, in particular, poses new concerns on several fronts, so we must be ready and able to adapt quickly. I ask for your continued patience and understanding as we seek to prepare for another season of uncertainty.
In closing, I want to extend a heartfelt thanks for all you do to make UC such a special place to learn, live and grow.
Neville G. Pinto
President 
Impact Lives Here
The University of Cincinnati is leading public urban universities into a new era of innovation and impact. Our faculty, staff and students are saving lives, changing outcomes and bending the future in our city's direction. Next Lives Here.
1
UC celebrates Marian Spencer Scholars
September 22, 2023
The University of Cincinnati celebrated the legacy of UC alumna Marian Spencer by recognizing 20 students awarded her namesake scholarship during a Sept. 9 induction ceremony. The Marian Spencer Scholars are all high-achieving graduates of the Cincinnati Public School system.
2
Drugs.com: Lowering blood pressure after clot removal may not be...
September 22, 2023
Drugs.com and HealthDay highlighted University of Cincinnati research recently published in JAMA that found using blood pressure medications to lower the top number of blood pressure readings (systolic blood pressure) may not be safe or effective among people who have an acute ischemic stroke and undergo a successful mechanical clot removal.
3
UC and GE partner to introduce high schoolers to engineering
September 21, 2023
Rising 9th and 10th graders experienced a free, weeklong, immersive engineering camp at the University of Cincinnati as part of GE's Next Engineers program. Students completed hands-on engineering design challenges while being mentored by GE Aerospace volunteers, industry professionals and current College of Engineering and Applied Science (CEAS) students.
Debug
Query for this