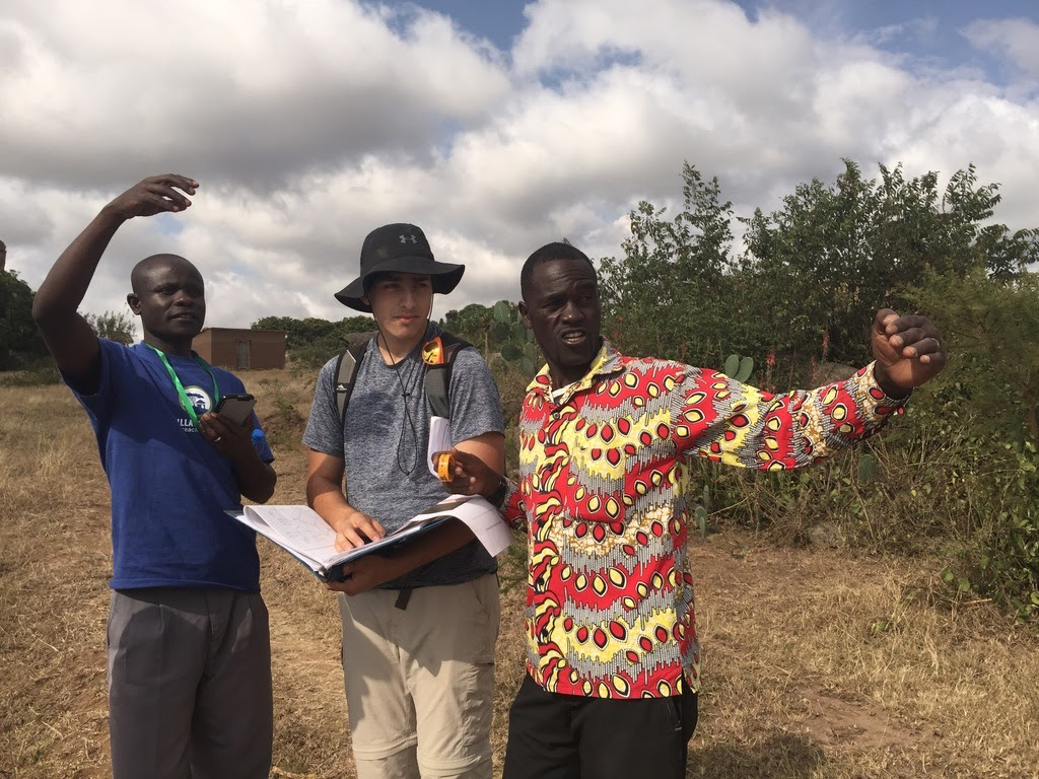 How I made a meaningful impact on the world through Engineers Without Borders and UC's co-op program
Making a difference here in the US and in Tanzania through organizations and co-op
By: Nabil Djafi
Environmental Engineering, ACCEND MBA
Co-op: Battelle Memorial Institute
During my time at UC, I have been fortunate to gain real world experience while making a meaningful impact on the world. UC's co-op program has allowed me to take on two of the largest problems with how we grow our food and the environmental impact of agriculture, while on-campus organizations have allowed me to create meaningful change in global communities.
My first co-op introduced me to sustainability in commercial greenhouses
For my first two co-ops, I was a systems design engineer at RBI Inc. (now, Prospiant) designing environmental systems for large scale commercial greenhouses. These greenhouses offer ways to grow fresh crops, locally, year-round, with minimal space and minimal water usage—but they still require large amounts of energy that are currently unsustainable. My work at RBI allowed me to come up with innovative solutions to help push these massive growing operations forward in sustainability.
My current co-op is working with affordable solutions for farmers to grow crops
Currently, I am involved in a research project at the Battelle Memorial Institute looking at the drift and volatility of pesticides and other agro-chemicals. These chemicals offer an affordable way for farmers to drastically increase their crop yields, but can have devastating effects if they are blown off target. Utilizing two large scale wind tunnels, we can look at the characteristics of these agro-chemicals to see if they meet EPA requirements as well as look at ways to minimize their drift. This co-op has allowed to work on solutions to reduce the negative environmental and financial effects from using these chemicals.
How I got involved with Engineers Without Borders
Throughout my entire time at UC, UC's chapter of Engineers Without Borders (EWB-UC) has been a major part of my college experience. I joined the group during the organization fair my freshman year and quickly got involved in a sanitation project and a clean water project for developing communities in Tanzania. During the year, I became the project lead of the water expansion project and eventually got to lead its implementation later that summer.
We built a water system in Tanzania
In August 2019, I joined other UC students and a faculty mentor on a trip to Tanzania and implemented a project in two more of our partner communities. Community members and UC students worked together to build the system over two weeks. Even though it was hard work, we had a great time getting to know a completely different culture and took frequent breaks to hang with the community members. As of July 2021, the expansion has distributed 210,000 gallons of safe drinking water.
What it was like volunteering with Habitat for Humanity in North Carolina
The following winter, I was able to travel with Engineers Without Borders again to work in North Carolina volunteering for Habitat for Humanity. Even though our projects are international, domestic programs and local outreach are also a key mission of our organization. Sadly, that following spring COVID-19 quickly shut down our travel plans. 
Even though we couldn't travel these past two years, Engineers Without Borders students remained productive and continued work designing expansions to our current systems. I can't wait to go back to Tanzania to continue working on these projects and we hope to travel this winter.