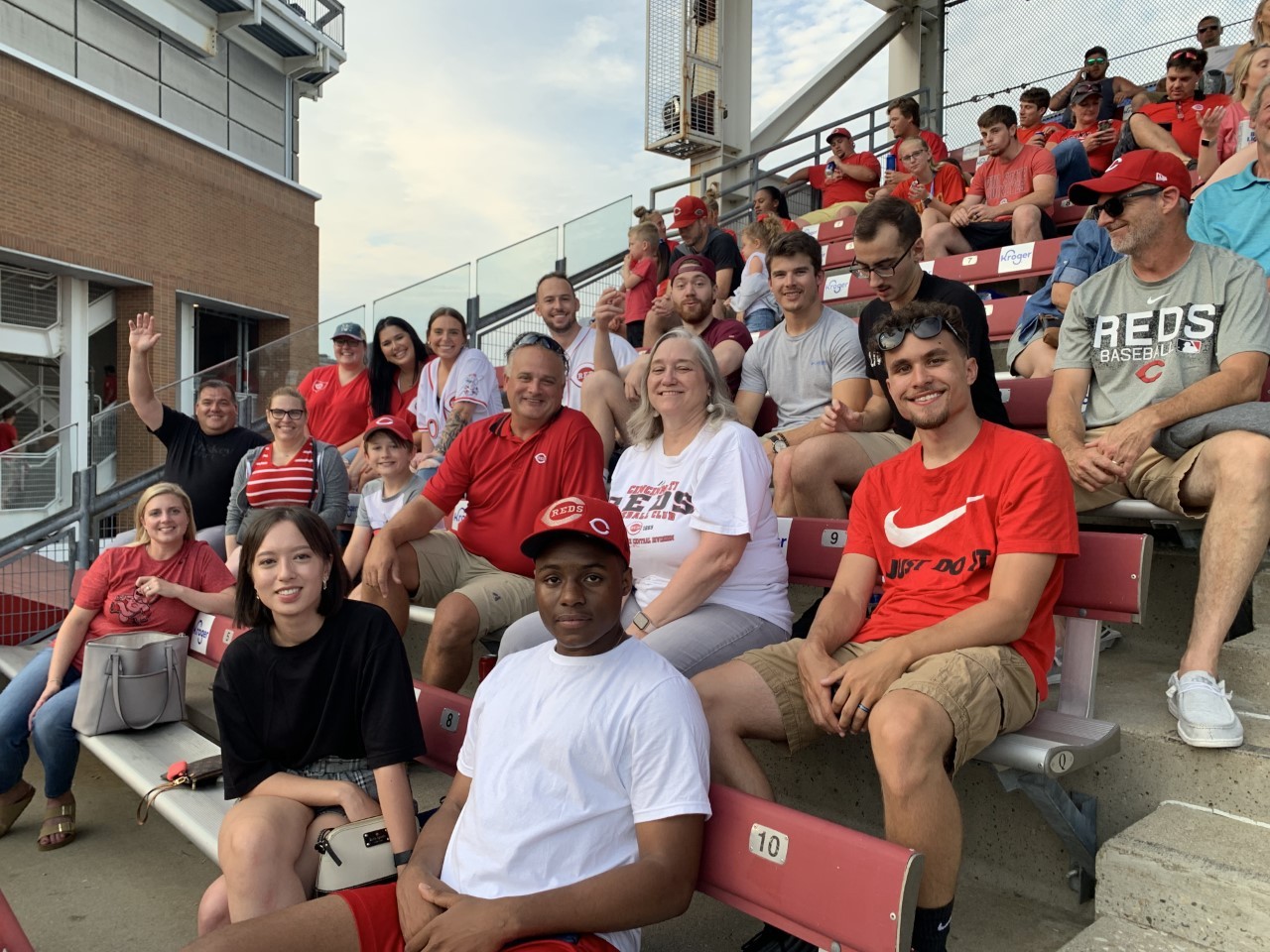 Fortune 500 company shares philosophy of inclusion with UC students
Lindsay Gerding helps students envision themselves in STEM
"Jacobs is one of the biggest companies you may not know," shared Lindsay Gerding.
As director of operations for Jacobs Cincinnati, she is eager to spread the word about the company, its commitment to inclusion and its enthusiasm to engage with University of Cincinnati students and the community. 
Gerding, who has a background in chemical engineering, started volunteering with the UC College of Engineering and Applied Science this year. In February, she spoke about Jacobs' approach to cultivating "Inclusion through Belonging and Psychological Safety" at the college's Equity and Inclusion Council meeting. 
In July, Gerding gave a presentation on Jacobs and its global internship program to high school students participating in the college's Summer STEM Bridge Program. Demonstrating one of the company's employee well-being initiatives, Gerding opened by sharing tips on managing post-pandemic social anxiety.

The presentation concluded with a virtual Q&A with Gerding and a panel of Jacobs interns, including Timothy McCormick, a UC chemical engineering student.  
UC's industry partnerships create dynamic connections between classroom concepts and practical applications in the workforce. Meeting industry professionals like Gerding can help students understand the opportunities available in a field and the steps to attain them, envision themselves in a role, and hear how others have found work that suits their both their personal values and career aspirations.
Gerding shares more below about Jacobs and creating an inclusive, growth-oriented working environment. 
Tell us about your company and its philosophy.
At Jacobs, we're solving the world's most critical problems for thriving cities, resilient environments, scientific discovery and cutting-edge manufacturing, by turning abstract ideas into realities that transform the world for good. With $13 billion in revenue and a talent force of more than 55,000, Jacobs provides a full spectrum of professional services including consulting, technical, scientific and project delivery for the government and private sector. 
What we do is more than a job; we work every day to make the world better for all. Everything we do – from addressing water scarcity and aging infrastructure to ensuring access to life-saving therapies and protecting against sophisticated cyberattacks – is more than projects outlined in proposal requests. They're our challenges as human beings, too.
Why is diversity, equity, and inclusion work important to Jacobs?
Having a culture of belonging where everyone can join in and thrive allows us to attract and keep the best global talent and drive innovative solutions for our business, clients and communities.  
TogetherBeyond is our approach to living inclusion every day and enabling diversity and equality globally. It's not about numbers, statistics, or quotas — it's about every one of us and the collective strength we bring to a challenge from our unique perspectives, ambitions and dreams. 
While our strategy and the actions of leadership are undoubtedly important, our most profound positive changes have resulted from a vast and growing "grassroots" movement for inclusion across the company. Our eight Jacobs Employee Networks have nearly 23,000 members among them and work to promote inclusion and equality, not only within Jacobs but with our clients, potential recruits and with the communities we serve.  
Globally, we welcomed 1,300+ graduates, interns, and apprentices to our team in 2020, making a total of more than 2,300 currently training with us.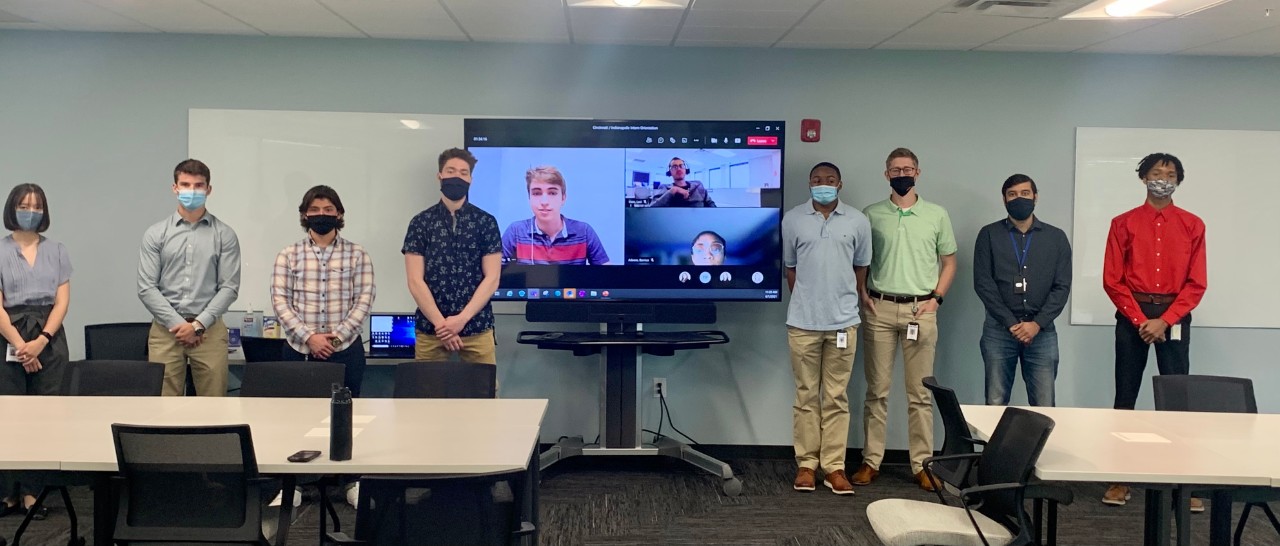 What has been the highlight of working with our students?
This is our first year working with the Office of Inclusive Excellence and Community Engagement.  
The highlight so far was engaging with students in the Summer STEM Bridge program. Although we introduced Jacobs' culture and the solutions we deliver – our primary goal was to create time for students to ask questions and learn more about engineering.  
We were also pleased to sponsor the 2021 Women of Color Summer Engineering camp.  
Working with students always brings a fresh perspective and energy to problem-solving. Some of the most innovative and transformational solutions originate from those bringing a new point of view to the challenge.  
Why does Jacobs partner with the Office of Inclusive Excellence and Community Engagement?
It's important to our company and our profession to be an inclusive representation of the diverse world we live in, so being proactive and engaging students early about the opportunities a career in engineering creates is key to helping students see themselves in what we do. STEM professions, including engineering, must catch up to reflect the communities in which we work to ensure solutions and products build a better future for everyone! 
Image featured at top: Lindsay Gerding and Jacobs interns and their mentors at a Cincinnati Reds game. Photo/Provided.
Inclusive Excellence
At the University of Cincinnati, we work to bring out the best in our students, faculty, and staff by valuing their unique backgrounds, experiences, and perspectives. By leading with courage and compassion and welcoming and leveraging individual contributions we can collaborate, create, innovate, and compete in a global society. Next Lives Here.
Learn more about the College of Engineering and Applied Science's award-winning programs through the Office of Inclusive Excellence and Community Engagement.
3
Trailblazing engineering professor honored with alumni award
January 30, 2023
Professor Awatef Hamed is a trailblazer. She came of age during a time when few women were going to college to study engineering. In 1968, she left her home in Egypt and came to the University of Cincinnati as the only female graduate student in the aerospace engineering program. She went on to get her master's and doctoral degrees from UC and then was hired as a faculty member, where she was the only female faculty member for two decades. In 2001, she became the first woman to head a college aerospace engineering department.
Debug
Query for this