WVXU to re-broadcast CCM Radio Theatre plays on Tuesday, Dec. 27
Tune in to 91.7 WVXU to hear radio plays by local writers and performed by CCM students
Cincinnati Public Radio (CPR) and the University of Cincinnati College-Conservatory of Music (CCM) will share the winning works of the inaugural CCM Radio Theatre playwright competition in a broadcast on 91.7 WVXU at 8 p.m. on Tuesday, Dec. 27. Listen to the broadcast on the radio or via the WVXU website.
CPR and CCM named UC alumnus Cedric Rose winner of the CCM Radio Theatre playwright competition in spring 2022. The top three winners were awarded a cash prize for their work in addition to having their plays produced by CCM for broadcast on 91.7 WVXU.
Rose beat out a total of 16 other entries to claim the top prize of $2500 for his play, Ketchup. This intimate portrait of a promising musician centers on buskers at the Banks as they experience the intersections of race, privilege and music.
"As a librarian and writer who spends maybe too much time playing with stories in my own head, I'm just incredibly grateful and thrilled to have a play performed and broadcast out there in the world — and on WVXU of all places," said Rose, who studied at UC's College of Arts and Sciences (BA, '01). "When I studied creative writing at UC oh-so-many years ago, I worked at a coffee house, Baba Budans, frequented by many CCM students. So having a script performed and recorded at CCM is extra exciting, and a little daunting!"  
The winning plays were produced by CCM Playwrights Workshop and performed by CCM student actors inside a WVXU recording studio. Learn more about the winning plays and playwrights below: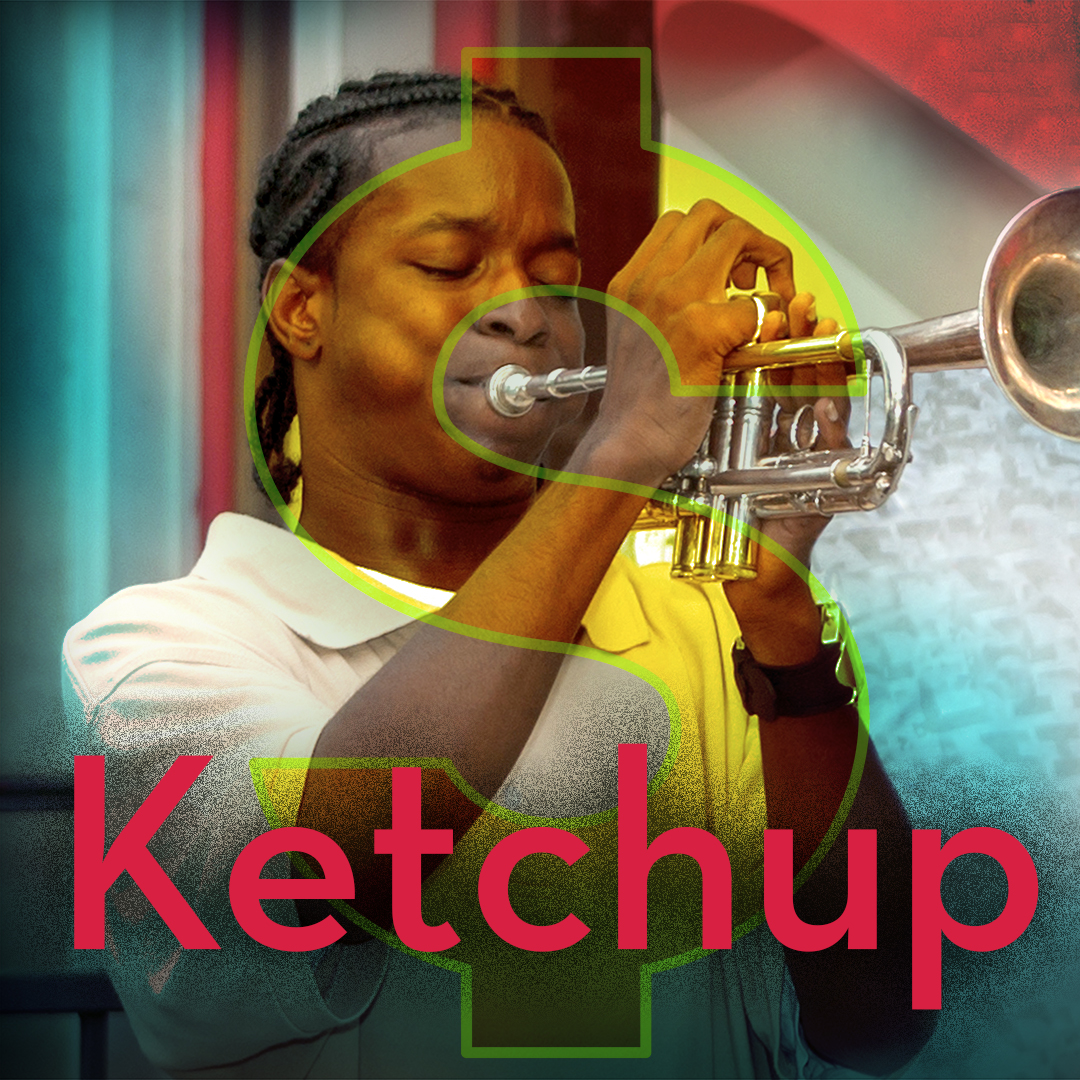 1st Place: Ketchup by Cedric Rose ($2500)
Buskers at the Banks experience the intersections of race, privilege, and music in this intimate portrait of a promising musician. Written by Cedric Rose, who graduated with a BA in English Composition and Literature at UC's College of Arts and Sciences in 2001.
Writer: Cedric Rose
Director: Dustin Parsons
Audio Producer: Alex Brock
Ketchup: Cyrus Fontenot
Ketchup's mom: Yodeet Nymberg
Eric: Evan Kupersmith
Julie: Madison Gaughan
Ketchup's dad: Malik Smith
Drunk Fan: Nick Casey
Drunk Fan: Brandon Cook
Officer: Kevin Naddeo
Band Leader: Ben Sherman
Secruity: Anarchy Graves
Singer: Chesney Mitchell
Trumpet: Sean Eberlin
Drums: Alex Merk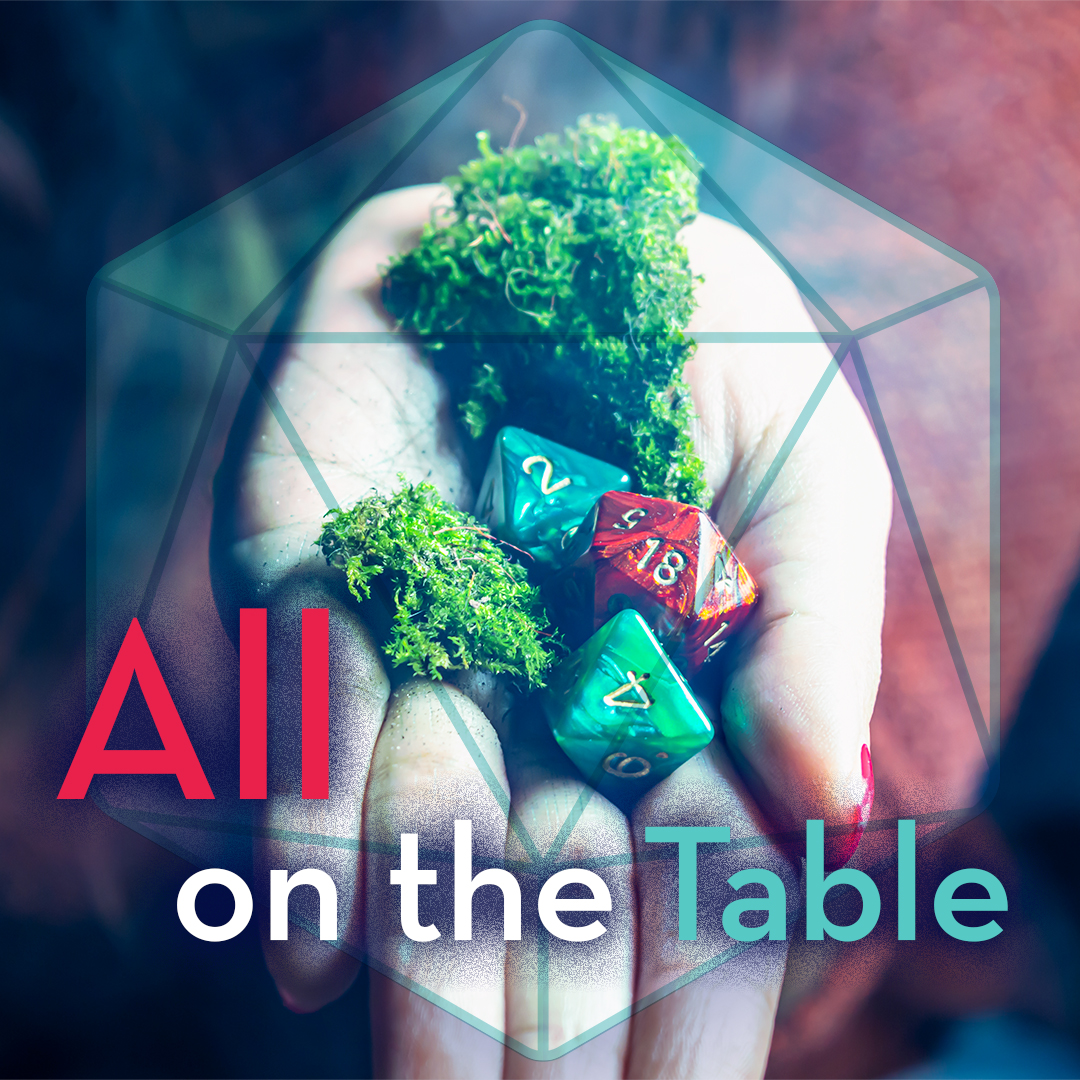 2nd Place: All On The Table by Alena Flick ($750)
The lines between role-playing and authentic desire become blurred in this take on table-top role-playing games and podcasting with a local flavor — Dungeons and Dragons meets Chekhov meets goetta. Alena Flick is a Cincinnati-born writer who recently completed her MA in fiction writing at UC's College of Arts and Sciences (MA, '21); she currently works as an adjunct professor with UC's English Composition program.
Writer: Alena Flick
Director: Dustin Parsons
Audio Producer: Ryan Hurt
Max: Wyatt Toloczko
Daniel: Brandon Cook
Nico: Nathan Flesh
Claire: Palini Sunkara
Austin: Evan Kupersmith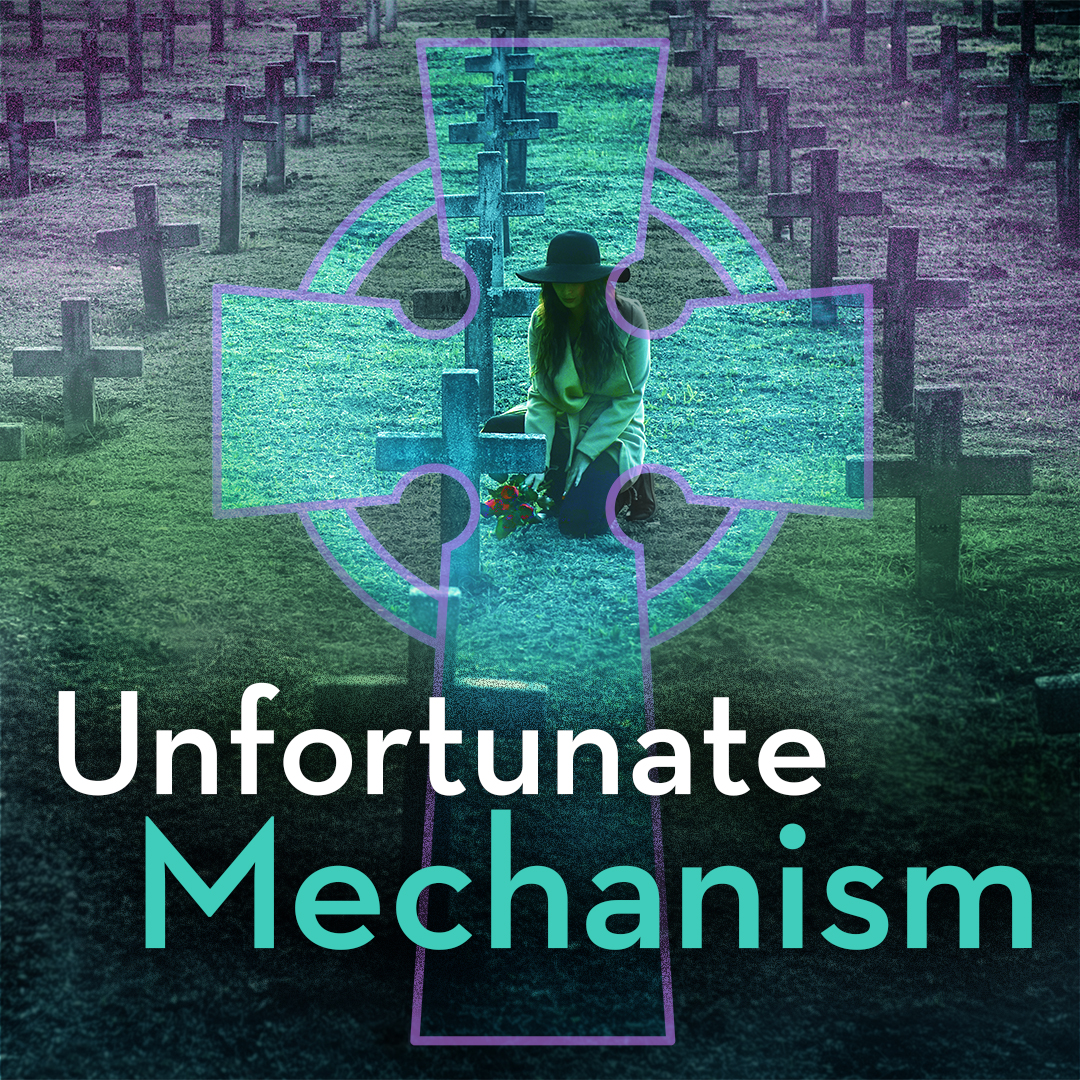 3rd Place: Unfortunate Mechanism by Toni Judnitch ($500)
A young woman copes with her role, however unintentional, in another person's death. The play explores ghosts, therapists and personal accountability in Cincinnati's Spring Grove Cemetery. Toni Judnitch graduated from UC's College of Arts and Sciences in August 2021 with a PhD in fiction. Her fiction writing has appeared or is forthcoming in AGNI, Sycamore Review, Nashville Review, Ninth Letter, and Third Coast.  She received Bellingham Review's 2019 Annie Dillard Award for Creative Nonfiction, New South's 2018 Prose Prize, and a story of hers was selected for reprinting in New Stories from the Midwest.
Writer: Toni Judnitch
Director: Dustin Parsons
Audio Producer: Aaron Harris Woodstein
Kate: Lyd Noll
David: Ben Sherman
Ghost 1: Kat Kinman
Ghost 2: Maria Leigh
Ghost 3: Sydni Solomon
Dr. Carl: Nathan Flesh
David's girlfriend: Debra Najor
Man: Nick Casey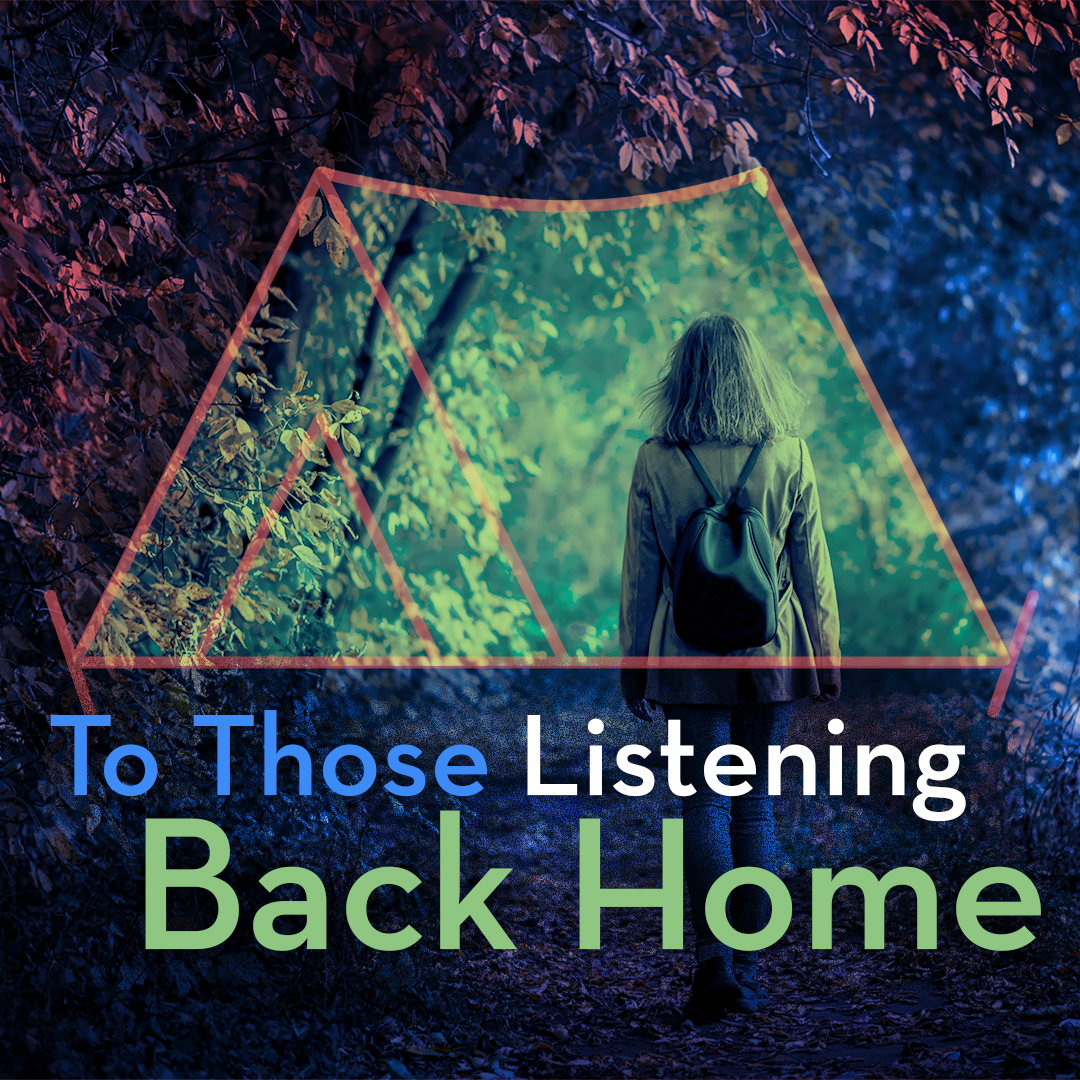 Honorable Mention: To Those of You Listening Back Home by Kayla Temshiv
How do narrow-minded parents exert control over their progressive (and occasionally transgressive) children? Get Out meets Blair Witch Project  in this meditation on LGBTQ+ rights and parenting. Kayla Temshiv is a genderqueer actor-writer living in Cincinnati, Ohio, who graduated from UC's College-Conservatory of Music with their BFA in Acting and a Deaf Studies Certificate in 2021. Kayla is passionate about work reflective of young people today and how the current state of the world impacts people's struggles, pursuits, and complicated feelings. 
Writer: Kayla Temshiv
Director: Dustin Parsons
Audio Producer: Patrick Kiernan
Evelyn: Kiki Hellerman
Jade: Madi Burnett
Greg: Galen Arnett
Detective: Joysoline Ivory Smith
Lawyer: Cyrus Fontenot
"Cincinnati Public Radio is excited to partner with the talented students at CCM and Brant Russell, Artistic Director of the CCM Playwrights Workshop to bring fresh, original radio dramas to our listeners," said Jenell Walton, Vice President of Content at Cincinnati Public Radio, home to 91.7 WVXU, 88.5 WMUB and 90.9 WGUC. "We get so much support from the community, and this is one way we're giving back and supporting the arts in Greater Cincinnati. The contest will hopefully inspire the winners to pursue their passion for creative writing."
CCM Acting Professor Brant Russell, playwright and director, said, "It was exciting to open this contest up to as many UC students, past and present, as we could. We recognize that some people face life or financial obstacles and maybe couldn't earn a college degree but still have a passion for playwriting. This contest gives them the opportunity to have their original play produced for radio and possibly a way for them to realize their dream of becoming a playwright."
The committee that evaluated the submissions included: Brant Russell, CCM Acting Professor and Artistic Director of the CCM Playwrights Workshop; Jenell Walton, VP for Content at Cincinnati Public Radio; Liz Carman, Marketing and Communications Manager at Know Theatre; Brian Isaac Phillips, Artistic Director at Cincinnati Shakespeare Company; Lynn Meyers, Artistic Director at Ensemble Theatre Cincinnati; Daunielle Rasmussen, Director of Artistic Engagement at Playhouse in the Park; Derek Snow, Founder of Missing Front Plate Productions; Gabriella DiVincenzo, Artistic Coordinator at Cincinnati Artists' Theatre; Carol Brammer, Artistic Director at Liberty Exhibition Hall; Julia Greer, Co-Artistic Director at The Hearth NYC; Emma Miller, Co-Artistic Director at The Hearth NYC; Adam Tran, actor; and Lisa Ampleman, writer, Managing Editor of The Cincinnati Review.
Listen to the winning radio plays in the 91.7 WVXU broadcast at 8 p.m. on Tuesday, Dec. 27.
About Cincinnati Public Radio
Cincinnati Public Radio is home to news and information stations 91.7 WVXU and 88.5 WMUB, and classical music station 90.9 WGUC. Locally owned and operated, Cincinnati Public Radio provides the community with local, national and world news as an NPR member station, as well as the very best classical music along with broadcasts of the Cincinnati Symphony Orchestra, Cincinnati Opera, May Festival, and other local performing arts organizations.
There's More to Explore!
Looking for inspiration or for a new story to enjoy?
Listen to the CCM Audio Plays, commissioned by the CCM Playwrights Workshop and shared by Cincinnati's Playhouse in the Park.
Listen to O'Toole From Moscow, Rod Serling's baseball comedy about confusion between Russians and the Cincinnati Reds, co-produced by 91.7 WVXU and CCM.
Listen to School, Stage & Screen, a podcast created by CCM alumni to share stories and advice from alums working throughout the performing arts and entertainment industry. 
1
Lindner student named to Schwarzman Scholars class of 2024-25
December 7, 2023
Carl H. Lindner College of Business student Lance Entsuah, BA '24, recently earned admission to the prestigious Schwarzman Scholars program that offers a one-year, fully funded master's degree program in global affairs from Tsinghua University's Schwarzman College in Beijing, China.
2
Photo essay: Two weeks in Tanzania
December 6, 2023
In May 2023, a team of 34 University of Cincinnati faculty, staff, students, alumni and supporters traveled to Tanzania as part of a two-week service-learning trip with UC-affiliated nonprofit Village Life Outreach Project. UC journalism student and photographer Frank Bowen, along with Educator Professor of Journalism Sean Hughes, joined the group for the photo assignment of a lifetime, capturing the people, places and unforgettable moments across East Africa.
3
UC invites students, faculty and staff to present at AI Symposium
December 5, 2023
University of Cincinnati Vice President and Chief Digital Officer Bharath Prabhakaran invites students, faculty and staff to share their knowledge and perspectives as part of the Digital Technology Solutions AI Symposium, Wednesday, Feb. 21, 2024, at Tangeman University Center.
Debug
Query for this