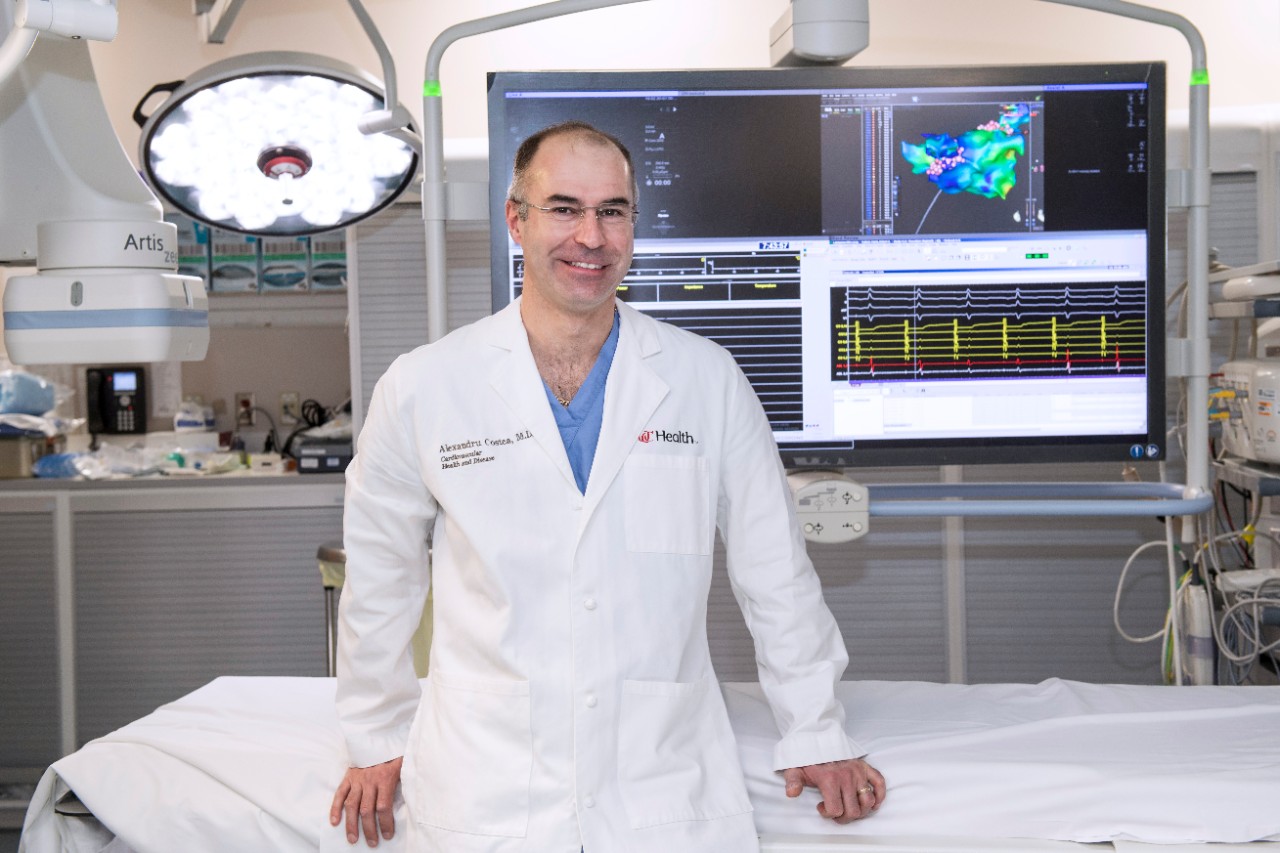 Medscape/Reuters Health: Long-Term Complications from Subcutaneous ICDs Assessed
UC physician comments on study featuring cardioverter defibrillators
Alexandru Costea, MD, professor in the UC College of Medicine and director of the Electrophysiology Center in the UC Heart, Lung and Vascular Institute, spoke with Reuters Health for a story discussing a study on implantable cardioverter defibrillators. The study followed a recall by the FDA of Boston Scientific's S-ICD subcutaneous electrode (Model 3501) because possible fractures leading to possible malfunction of the device. According to the FDA, if the device fractures during use, it could become unable to deliver therapy to slow very fast heartbeats from cardiac arrest (tachycardia).
"It is important to realize that while very concerning for patients and medical communities, device recalls are rather frequent," explains Costea in comments to Reuter Health." Moreover, industry standards have been designed in such a manner that any potential impact on patients is minimized significantly. Therefore, while this study sheds some light on the usage of these subcutaneous defibrillators and their potential associated risks, it does not have a direct impact on patient care, clinical practice and/or research," he said.
Read the full article in Medscape online.
Learn more about Alexandru Costea, MD, online.
Featured image of Alexandru Costea, MD, taken by Colleen Kelley/UC Creative + Brand.
1
Pioneering treatments for 'brain tsunamis'
June 5, 2023
University of Cincinnati researchers have enrolled the first four patients in a first-of-its-kind trial that will test a treatment for abnormal brain activity sometimes referred to as a "brain tsunami."
3
Fox19: UC hosts international aerospace conference on AI
June 2, 2023
UC College of Engineering and Applied Science Professor Kelly Cohen talks to Fox19 about how artificial intelligence is becoming more ubiquitous as it becomes more trustworthy. UC is hosting an international conference on artificial intelligence.
Debug
Query for this