CCM Composition welcomes guest artists for Zemlinsky events in 2021-22
Featuring composer residencies with Carl Vine, Missy Mazzoli and guest artists from around the world
The Composition Program at UC's College-Conservatory of Music hosts events with guest artists from five countries throughout the 2021-22 school year. Visiting composers and guest artist ensembles present lectures and performances as part of the Alexander Zemlinsky Prize for Composition events.
Throughout the year, CCM will welcome five composers for residences where they will give public lectures on their music and guest artist recitals. Events also showcase performances by visiting artists the Beo String Quartet and icarus Quartet, concerts by CCM orchestral ensembles, View from the Edge recitals featuring new works by composition students and Sonic Explorations concerts featuring new works using the latest music technology. Visiting composers include:
Carl Vine (Australia) Sydney Conservatorium of Music, University of Sydney | Sept. 27-Oct. 1, 2021
Missy Mazzoli (US) The New School, Mannes School of Music | Nov. 16-19, 2021
Aya Yoshida (Japan/Netherlands) Winner of the 2019 Alexander Zemlinsky Prize for Composition | Nov. 28-Dec. 6, 2021
Iris ter Schiphorst (Austria) University of Music and Performing Arts, Vienna | Feb. 22-25, 2022
Colin Matthews (England) Prince Consort Professor of Music, Royal College of Music, London | March 8-11, 2022
Learn more about the guest artists and upcoming events below. 
The Zemlinsky Prize, instituted in 1990 and awarded every six or seven years, promotes the music of young composers from around the world, while honoring Alexander Zemlinsky (1871-1942), a composer who is becoming increasingly recognized as one of the 20th century's significant musical voices. Previous Zemlinsky Prize-winners include Ulrich Kreppein, Nerong Prangcharoen and Moritz Eggert. In 2019 Aya Yoshida won the competition's first prize for her 10-minute piece Double-face. Her first prize award includes $30,000 along with a major new orchestral commission for dance. This commissioned piece will receive a world premiere by the CCM Philharmonia Orchestra and CCM Ballet Ensemble in December (peformance details will be announced in October). There will also be a commercially produced recording of the 15-minute long piece by the CCM Philharmonia.
Created at the behest of Alexander Zemlinsky's widow, Louise Zemlinsky, this prestigious prize is awarded by CCM in recognition of achievement in musical composition for artists aged 35 or younger. Each applicant is asked to submit one original score – either published or unpublished – for any size orchestra, which is then submitted to a rigorous adjudication process. Winners receive a cash award and the opportunity to premiere an original work at CCM.
More than 200 compositions were submitted for consideration during the 2019 competition. Five finalists were shortlisted by an international panel of leading composers: Colin Matthews (London), Missy Mazzoli (New York/Chicago), Iris Ter Schiphorst (Vienna) and Carl Vine (Sydney). The shortlisted works were then submitted anonymously to a final judging panel that included CCM Dean Stanley E. Romanstein, CCM Professor Mark Gibson and community members Ann Santen and Daniel Hoffheimer.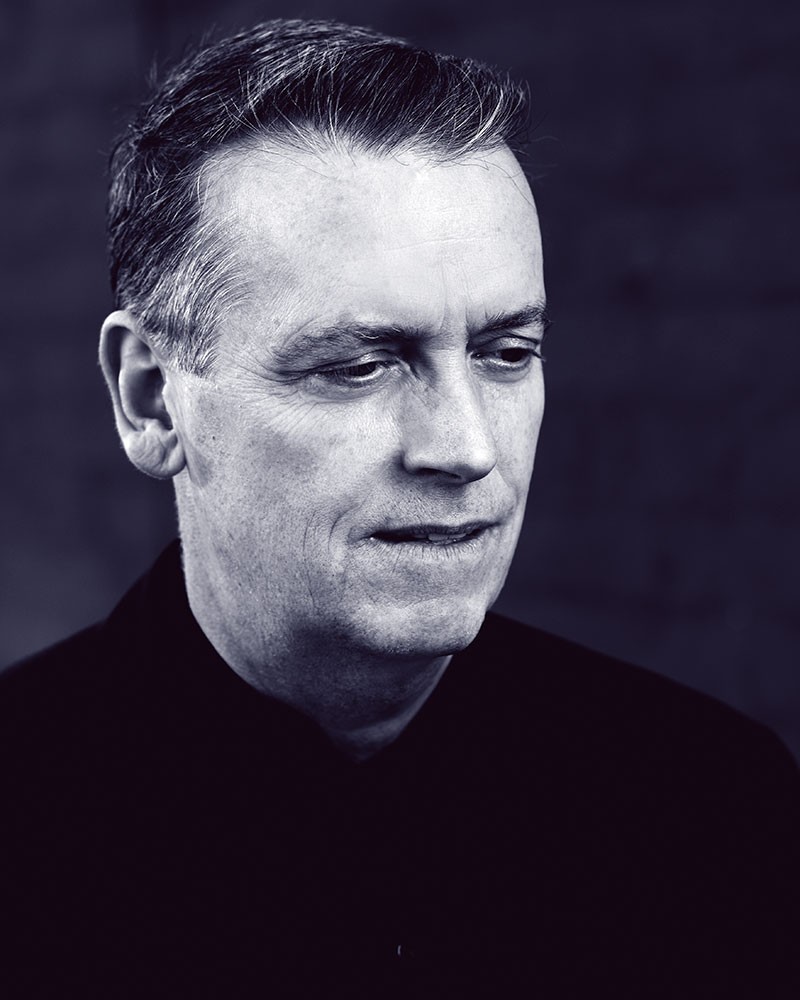 Carl Vine is one of Australia's best known and often performed composers, with an impressive orchestral catalogue featuring eight symphonies and twelve concertos. His piano music is performed frequently around the world and recordings of his music on more than 60 CDs play regularly on Australian radio. He has an extensive range of chamber music alongside various work for film, television, dance and theatre. Although primarily a composer of modern art music, he has undertaken such diverse tasks as arranging the Australian National Anthem and writing music for the Closing Ceremony of the Olympic Games (Atlanta, 1996).
Born in Perth, he studied piano with Stephen Dornan and composition with John Exton at the University of Western Australia. Moving to Sydney in 1975, he worked as a freelance pianist and composer with a wide range of ensembles, theatre and dance companies over the following decades.
Amongst his most acclaimed scores are Piano Sonata (1990) and Poppy (1978) for the Sydney Dance Company and Choral Symphony (No.6, 1996) for the West Australian Symphony Orchestra. His first six symphonies are available on the ABC Classics double-CD set Carl Vine: The Complete Symphonies performed by the Sydney Symphony Orchestra. Much of his chamber music is available on three discs from Tall Poppies Records (TP013, TP120 and TP190).
From 2000 until 2019 Carl was Artistic Director of Musica Viva Australia, the world's largest chamber music entrepreneur. Within that role he was also Artistic Director of the Huntington Estate Music Festival from 2006, and of the Musica Viva Festival (Sydney) from 2008. Carl has been Senior Lecturer in Composition at the Sydney Conservatorium of Music since 2014. His recent compositions include Piano Sonata No 4, "The Enchanted Loom" (Symphony no 8) for the Melbourne Symphony Orchestra, "Implacable Gifts", a concerto for two pianos for the West Australian and Tasmanian Symphony Orchestras, and "Five Hallucinations" a trombone concerto for the Chicago and Sydney Symphony Orchestras. In 2014 Carl was appointed an Officer of The Order Of Australia (AO) in the Queen's Birthday Honours List. For more information visit carlvine.com.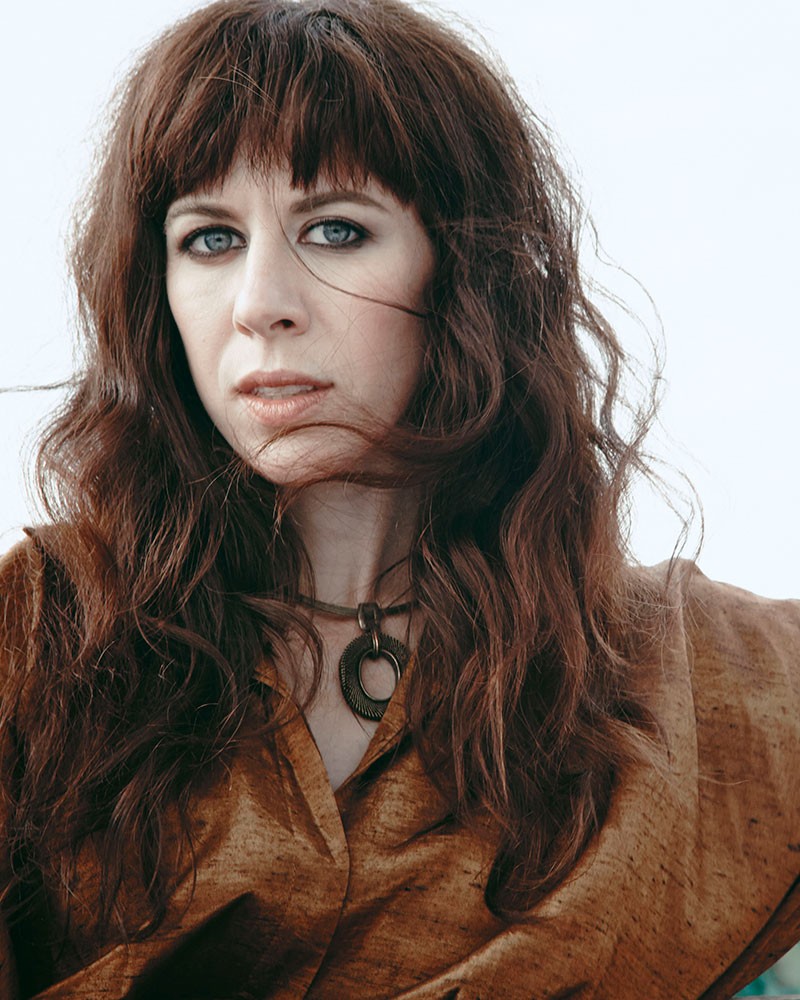 Grammy-nominated composer Missy Mazzoli was recently deemed "one of the more consistently inventive, surprising composers now working in New York" (The New York Times) and "Brooklyn's post-millennial Mozart" (Time Out New York), and has been praised for her "apocalyptic imagination" (Alex Ross, The New Yorker). Mazzoli is the Mead Composer-in-Residence at the Chicago Symphony Orchestra, and her music has been performed all over the world by the Kronos Quartet, eighth blackbird, pianist Emanuel Ax, Opera Philadelphia, Scottish Opera, LA Opera, Cincinnati Opera, New York City Opera, Chicago Fringe Opera, the Detroit Symphony, the LA Philharmonic, the Minnesota Orchestra, the American Composers Orchestra, the Boston Symphony, JACK Quartet, cellist Maya Beiser, violinist Jennifer Koh, pianist Kathleen Supové, Dublin's Crash Ensemble, the Sydney Symphony and many others. In 2018 she made history when she became one of the two first women (along with composer Jeanine Tesori) to be commissioned by the Metropolitan Opera. That year she was also nominated for a Grammy in the category of "Best Classical Composition" for her work Vespers for Violin, recorded by violinist Olivia De Prato.
Mazzoli has received considerable acclaim for her operatic compositions. Her third opera, Proving Up, written with longtime collaborator Royce Vavrek, was commissioned by Washington National Opera, Opera Omaha and New York's Miller Theatre.  Based on a short story by Karen Russell, Proving Up offers a surreal and disquieting commentary on the American dream through the story of a Nebraskan family homesteading in the late 19th century. Proving Up premiered to critical acclaim in January 2018 at Washington D.C.'s Kennedy Center, in April 2018 at Opera Omaha, and in September 2018 at Miller Theatre. The Washington Post called it "harrowing…powerful…a true opera of our time". Mazzoli's second opera, Breaking the Waves, a collaboration with librettist Royce Vavrek commissioned by Opera Philadelphia and Beth Morrison Projects in 2016, was described as "among the best 21st-century operas yet" (Opera News), "savage, heartbreaking and thoroughly original" (Wall Street Journal), and "dark and daring" (New York Times). Earlier projects include the critically acclaimed sold-out premiere of Missy's first opera, Song from the Uproar, in a Beth Morrison production at New York venue The Kitchen in March 2012. The Wall Street Journal called this work "powerful and new" and the New York Times claimed that "in the electric surge of Ms. Mazzoli's score you felt the joy, risk, and limitless potential of free sprits unbound." Time Out New York named Song from the Uproar Number 3 on its list of the top ten classical music events of 2012. In October 2012, Missy's operatic work, SALT, a re-telling of the story of Lot's Wife written for cellist Maya Beiser and vocalist Helga Davis, premiered as part of the BAM Next Wave Festival and at UNC Chapel Hill, directed by Robert Woodruff. This work, including text by Erin Cressida-Wilson, was deemed "a dynamic amalgamation that unapologetically pushes boundaries" by Time Out New York.
Mazzoli is currently the Mead Composer-in-Residence at the Chicago Symphony Orchestra. From 2012-2015 she was Composer-in-Residence with Opera Philadelphia, Gotham Chamber Opera and Music Theatre-Group, and in 2011/12 was Composer/Educator in residence with the Albany Symphony. Missy was a visiting professor of music at New York University in 2013, and later that year joined the composition faculty at the Mannes College of Music, a division of the New School.  From 2007-2011 she was Executive Director of the MATA Festival in New York, and in 2016, Along with composer Ellen Reid and in collaboration with the Kaufman Music Center, Missy founded Luna Composition Lab, a mentorship program and support network for female-identifying, non-binary and gender nonconforming composers ages 13-19.
Last season included performances of her second opera Breaking the Waves at the Edinburgh International Festival and the Adelaide Festival, a performance of her opera Proving Up  at the Aspen Music Festival, the world premiere of a Orpheus Alive, a new ballet score commissioned and premiered by the National Ballet of Canada, the US premiere of her double bass concert Dark with Excessive Bright with the St. Paul Chamber Orchestra, and performances of her work by the Los Angeles Chamber Orchestra, San Francisco Symphony, Colorado Symphony and the Opera National Bordeaux, among others. Mazzoli also curated concerts with the San Francisco Symphony and the Chicago Symphony. Her next opera, The Listeners, commissioned by the Norwegian National Opera and Opera Philadelphia and created in collaboration with playwright Jordan Tannahill, librettist Royce Vavrek and director Lileana Blain-Cruz, will premiere in March, 2021 in Oslo. Next season will also feature the world premiere of Orpheus Undone, an orchestral work commissioned by the Chicago Symphony,
Mazzoli is an active TV and film composer, and recently wrote and performed music for the fictional character Thomas Pembridge on the Amazon TV show Mozart in the Jungle. She also contributed music to the documentaries Detropia and Book of Conrad and the film A Woman, A Part. Missy's music has been recorded and released on labels including New Amsterdam, Cedille, Bedroom Community, 4AD and Innova.  Artists who have recorded Mazzoli's music include eighth blackbird (whose Grammy-winning 2012 CD Meanwhile opened with Missy's work Still Life with Avalanche), Roomful of Teeth, violinist Jennifer Koh, violist Nadia Sirota, NOW Ensemble, Newspeak, pianist Kathleen Supove, the Jasper Quartet, and violinist Joshua Bell, who recorded Missy's work for the Mozart in the Jungle soundtrack.
Mazzoli is an active pianist and keyboardist, and often performs with Victoire, a band she founded in 2008 dedicated to her own compositions. Their debut full-length CD, Cathedral City, was named one of 2010′s best classical albums by Time Out New York, NPR, the New Yorker and the New York Times, and was followed by the critically acclaimed Vespers for a New Dark Age, a collaboration with percussionist Glenn Kotche. Vespers was released in March 2015 on New Amsterdam Records along with Missy's own remixes of the work and a remix of her piece A Thousand Tongues by longtime collaborator Lorna Dune.  The New York Times called Vespers for a New Dark Age "ravishing and unsettling", and the album was praised on NPR's First Listen, All Things Considered and Pitchfork. In the past decade they have played in venues all over the world including Carnegie Hall, the M.A.D.E. Festival in Sweden, the C3 Festival in Berlin and Millennium Park in Chicago. Victoire returned to Carnegie Hall in March of 2015 as part of the "Meredith Monk and Friends" concert, performing Missy's arrangements of Monk's work.
Missy is the recipient of a 2019 Grammy nomination, the 2017 Music Critics Association of America Inaugural Award for Best Opera, the 2018 Godard Lieberson Fellowship from the American Academy of Arts and Letters, a 2015 Foundation for Contemporary Arts Award, four ASCAP Young Composer Awards, a Fulbright Grant to The Netherlands, the Detroit Symphony's Elaine Lebenbom Award, and grants from the Jerome Foundation, American Music Center, and the Barlow Endowment. She has been awarded fellowships from the MacDowell Colony, Yaddo, Ucross, VCCA, the Blue Mountain Center and the Hermitage.
Missy attended the Yale School of Music, the Royal Conservatory of the Hague and Boston University.  She has studied with (in no particular order) David Lang, Louis Andriessen, Martin Bresnick, Aaron Jay Kernis, Martijn Padding, Richard Ayres, John Harbison, Charles Fussell, Martin Amlin, Marco Stroppa, Ladislav Kubik, Louis DeLise and Richard Cornell.
Her music is published by G. Schirmer.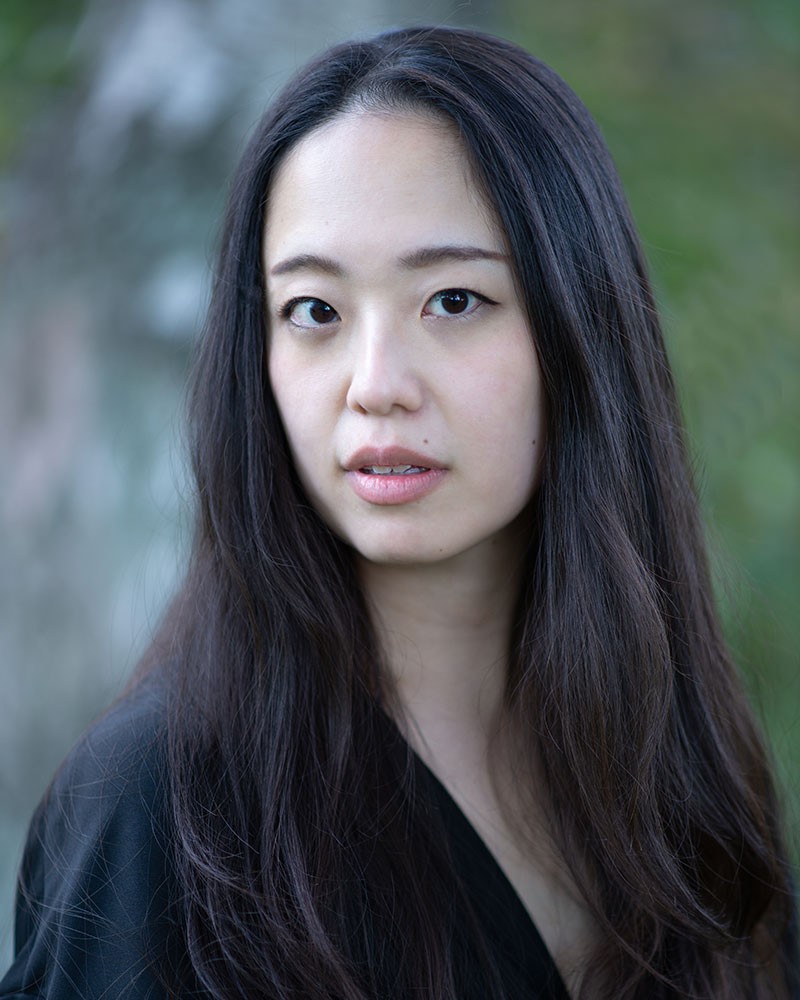 Aya Yoshida is a Japanese composer. Born in Kobe, Japan in 1992. She began composing at 6 under the guidance Mrs.Yasuko Osato. She graduated from Toho Gakuen School of Music in Tokyo under the tutelage of composition lecturer Kenya Masakado and Prof.Masaki Norikura in 2014. She also studied composition theory and classical piano performance with Prof. Masaki Norikura. She trained in violoncello and classical vocal with lecturer Yoko Hasegawa and lecturer Kei Yonashiro during her time in Japan. Since 2014, she moved to Copenhagen,Denmark and she completed her postgraduate studies in composition with Niels Rosing Schow and Jeppe Just Christensen at The Royal Danish Academy of Music.
Her works have been performed in Japan and Europe by diverse range of soloists, ensembles and orchestras, including the performances by Curious Chamber Players in Viitasaari, Finland (2013), by Arditti Quartet (2014) and by Danish Radio Symphony Orchestra (2016) in Copenhagen, Denmark.
Moreover she just had her very first opera "Skyggen (The Shadow)" in Copenhagen, Denmark on 16th and 17th November 2017 to celebrate the 150th anniversary for the diplomatic friendship between Japan and Denmark following with the official event of the Japanese Embassy in Denmark and the Danish Ministry of Culture. Also the opera was awarded by Danish Arts Foundation for The best 10 music publishing/releasing of this year. 
She also participated in workshops and festivals in Japan and Europe e.g. with Eric Tanguy and Peter Ablinger. In addition to this, she has worked with a number of singer songwriters on arrangements, compositions and recordings and has performed alongside them at concerts, events and live performances. Furthermore she was selected for the Artist in Residency at the Visby International Centre for Composers in Gotland, Sweden (Staying and working in Visby for a week in September 2017.) and for the one organized by Austrian Federal Chancellery and Kultur Kontakt Austria (Staying and working in Vienna for three months in April to June 2018)/
She is often inspired by fashion when she composes her works and her works' titles are often coming from fashion terms, for example, Polka dots, Tone on Tone Check, and Pointed toe.
She received the first prize of Zemlinsky 2019 Composition Competition and is writing another new orchestra + ballet piece for  CCM Philharmonia Orchestra's 2021-22 season.
As a composer, Iris ter Schiphorst is influenced by years of experience as a classical pianist, a bass player, percussionist, keyboard player and sound engineer in various rock and pop bands
Her list of works covers all genres, including thirteen major orchestral works premiered by renowned orchestras in Germany and abroad (including the Bavarian Radio Symphony Orchestra, the German Symphony Orchestra of Berlin, the Berlin Radio Symphony Orchestra, the West German Radio Symphony Orchestra, the South West German Radio Orchestra, the Gürzenich Orchestra Cologne, the BBC Symphony Orchestra of London, the BBC Symphony Orchestra of Glasgow, the National Youth Orchestra of Great Britain, and others), numerous full-length musical theatre works, and a variety of film music.
Since the late 1980s, this list has also included a range of multimedia works.
Iris ter Schiphorst has collaborated with all of the leading new music ensembles (London Sinfonietta, Ensemble Modern, Scharoun Ensemble, Ensemble Recherche, Ictus Ensemble, Ensemble Mosaik, Neue Vokalsolisten, BIT-20 Ensemble, Ensemble Musikfabrik, Ensemble Aventure, Ensemble Ascolta, Ensemble Collegium Novum Zürich, Phace Ensemble Vienna, Kammerakademie Potsdam, the Arditti Quartet, the Doelen Quartet, Quatuor Bozzini, and others).
Iris ter Schiphorst's resounding children's opera Die Gänsemagd (2009) was staged with great success in Vienna and Berlin, as well as at the Zurich Opera. Her music for the children's bestseller The Gruffalo (with Stefan Lienenkämper), which was arranged for the stage by the Hans Wurst Nachfahren Puppet Theatre and premiered by the Scharoun Ensemble at the Berlin Philharmonic, has been a successful part of the children's theatre scene for many years.
Her orchestral work Gravitational Waves (with Uroš Rojko), which was premiered at the 2016 London Proms at the Royal Albert Hall by the National Youth Orchestra of Great Britain conducted by Edward Gardner, received an enthusiastic critical response.
The premiere of her semi-theatrical orchestral work Imaginäre nach Lacan for actor, orchestra and live electronics, featuring Salome Kammer in the lead role and conducted by Ilan Volkow at Vienna's Konzerthaus on 4 November 2017 as part of the Wien Modern festival, was received with overwhelming enthusiasm by both audience and critics.
Iris ter Schiphorst has received numerous awards and scholarships, including the prestigious Heidelberger Künstlerinnenpreis in 2015.

Since 2013, she has been a member of the Academy of Arts of Berlin, and since 2015 she has served as a professor of media composition at the Vienna University of Music and Performing Arts.

Her works are published by Boosey & Hawkes, Berlin.
Colin Matthews was born in London in 1946. He studied with Arnold Whittall and Nicholas Maw; in the 1970s he  was assistant to Benjamin Britten, and worked for many years with Imogen Holst. His collaboration with Deryck Cooke on the performing version of Mahler's Tenth Symphony lasted from 1963 until its publication in 1975.
Over four decades his music has ranged from solo piano music through five string quartets and many ensemble and orchestral works. From 1992-9 he was Associate Composer with the LSO, writing amongst other works a Cello Concerto for Rostropovich. In 1997 his choral/orchestral Renewal, commissioned for the 50th anniversary of BBC Radio 3, was given a Royal Philharmonic Society Award.
Orchestral works since 2000 include Reflected Images for the San Francisco SO, Berceuse for Dresden for the New York Philharmonic, Turning Point for the Concertgebouw Orchestra and  Traces Remain for the BBC SO.
Matthews was Composer-in-Association with the Hallé – for whom he completed his orchestrations of Debussy's 24 Preludes in 2007 – from 2001-10. He is now the orchestra's Composer Emeritus.
His violin concerto for Leila Josefowicz and the CBSO was premiered in 2009. In 2011 he completed works for the London Sinfonietta, City of London Sinfonia and Leipzig Gewandhaus. He wrote his 4th String Quartet, for the Elias Quartet, in 2012, and his 5th, for the Tanglewood Music Center, in 2015; Spiralling was written for Spira Mirabilis in 2014; The Pied Piper, a collaboration with Michael Morpurgo, was performed by the LPO in 2015.
Matthews is Founder and Executive Producer of NMC Recordings, Executive Administrator of the Holst Foundation and Music Director of the Britten-Pears Foundation. He has been co-director with Oliver Knussen of the Aldeburgh Composition Course since 1992, and composition director of the LSO's Panufnik Scheme since 2005.  He holds honorary posts with several universities and is Prince Consort Professor of Composition at the Royal College of Music.
Colin Matthews' music is published by Faber Music.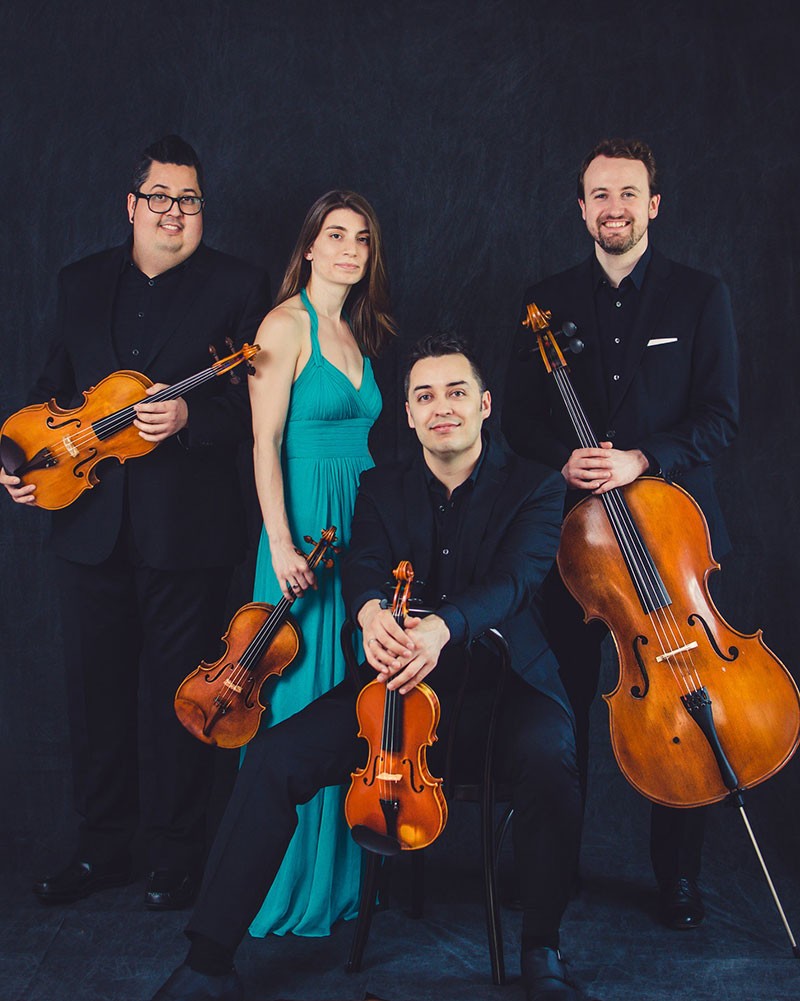 Beo String Quartet embraces the breadth and depth of responsibility of being a 21st century quartet. By crafting original music and projects, engaging listeners through entertainment and thoughtful demonstration, collaborating with living composers, performing quartet masterpieces in a wide array of settings, and exploring technology's capacity as a musical and social tool, Beo continues to expand the role of chamber music in today's global culture. Now in its sixth season, Beo has performed over 100 concert works in the US and Europe--including over 40 world premieres.
In addition to its many recordings, videos and covers, Beo regularly performs original works and projects – repertoire you cannot hear any other ensemble perform. Works such as Haydn Recycled and Projection1: Triple Quartet combine virtuosic quartet writing and theater in various forms that eploys the use of electronics, pre-recorded music, video projections and spatial audio manipulation. Upcoming projects such as triggerLand use original video animation and place a strong narrative focus on social issues.
Always looking to break the mold, Beo recently formed its own recording label, titled NeuKraft Records. The label allows Beo to produce the content that they want to produce, without having to stick to one particular style or genre. In addition to recording, engineering, and mastering in-house, NeuKraft Records is building a new, personalized recording studio space to produce its albums that bring listeners into new sonic worlds. Projects released on the label include string quartet masterpieces, original art songs, and long form concept albums.
Music education outreach is essential to the quartet's vision, and Beo has earned a reputation for its thoughtfully-crafted presentations – disguised as entertainment. Each show is designed to teach chamber music skills and a love for classical music to students ranging from complete beginners to pre-professionals. Through its educational tours of elementary, middle, and high schools, short-term residencies at colleges and universities, and annual residency at Dakota Chamber Music, Beo has shared these unique, engaging experiences with more than 3,500 students to date.
Beo is actively involved in the contemporary music scene and holds an annual residency with the Charlotte New Music Festival. In partnership with the summer festival, Beo hosts an annual Composition Competition. For this competition, a winning work is selected from a large pool of submissions, recorded, and programmed frequently through Beo's following season. Recordings of the winning works can be found on Beo's website alongside other contemporary works. Notable composers that Beo has worked with include Richard Danielpour, Marc Mellits, and Lawrence Dillon.
With new projects always in the works, be sure to stay in touch with all things Beo by subscribing to @beostringquartet on YouTube, Facebook, Instagram, and SoundCloud. Beo joined the roster of the Great Lakes Performing Artist Associates in 2020.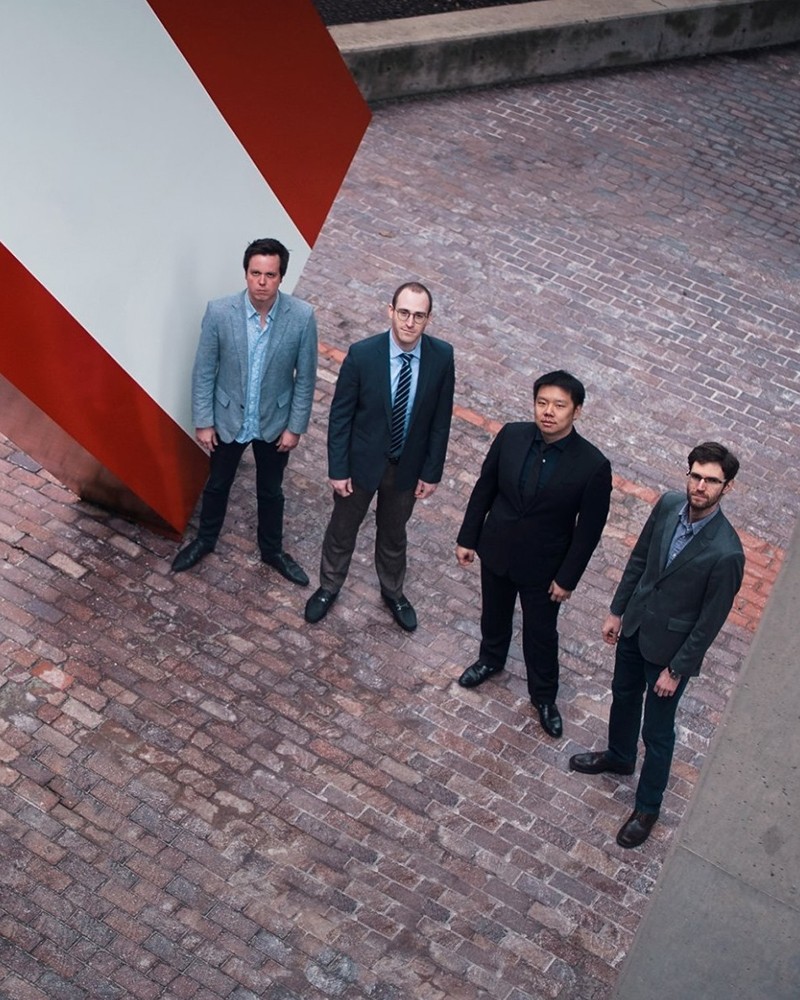 Like the mythological figure from which it draws its name, the half piano/half percussion icarus Quartet dares to fly towards the sun, aspiring to new heights of artistry. Following their Carnegie Hall debut, composer Paul Lansky simply remarked, "This is music making of the highest order."
Winner of the 2019 Chamber Music Yellow Springs Competition and laureate of the 2017-18 American Prize, icarus has given new life to old masterpieces as well as the future of their instrumentation. What started as a graduate school project that Yale composition chair Martin Bresnick regarded as "one of the best student performances of any work I have ever heard, with great energy, sensitivity, and precision" has now toured professionally throughout the United States. Highlights include performances at the New Music Gathering (OH), the Queens New Music Festival (NY), Music in the Valley (MD), the Horowitz Piano Series (CT), and two performances at Music at St. David's in Baltimore as their 2017-18 Ensemble-in- Residence.
The 19-20 concert season includes performances at Princeton University, the St. Tim's Discovers series, Peabody Conservatory's Sylvia Adalman Chamber Series, the University of Idaho's Lionel Hampton School of Music, Delaware County Community College's New Music Concert Series, and more. Fostering the development of new works through commissioning and collaborating with composers is at the core of the iQ mission, and this season will also see the culmination of some of these endeavors with world premieres by Liliya Ugay and Ruby Fulton. Fulton's work is inspired by the Frank Church-River of No Return Wilderness, and this project will include a public round table discussion of the music's potential for interface with the environment and its communities. The piece will be paired with a film by video artist Benjamin James with the audio recorded for future screenings. icarus Quartet's season culminates with three performances at Chamber Music Northwest as the festival's Protégé Project Ensemble.
Passionate about educating and engaging with the next generation of musicians, iQ often works in school and university settings. They have given classes and coachings on chamber music, as well as composition seminars on writing for their instruments at the University of Massachusetts Amherst, Bridgeport University, Bowling Green State University, Yale College, and Wright State University, in addition to presentations for elementary and Pre-K students.
Larry Weng, Yevgeny Yontov, Matt Keown, and Jeff Stern are all celebrated soloists in their own rights, and together they have found a special chemistry and inimitable joy playing chamber music. They are dedicated to the discovery, creation, and performance of new music, but what distinguishes their approach to contemporary music is a strong training and background in the classical genre. icarus Quartet is committed to performing new works with a studied and convincing interpretation that mirrors the validity of works with performance practices developed over centuries.
12:30 p.m. Wednesday, Sept. 29 
COMPOSING WITH JOY
Guest Lecture by Carl Vine, visiting composer and Alexander Zemlinsky Prize for Composition jury member 
Australian composer Carl Vine has written 25 scores for classical dance, eight symphonies, 12 concertos and a wide range of chamber music as well as music for film, television and theatre. His music is available on more than 60 commercial recordings and is performed frequently around the world. Vine served as a jury member for the 2019 Alexander Zemlinsky Prize for Composition. 
Location: Mary Emery Hall, Room 3250 
Admission: FREE
7:30 p.m. Thursday, Sept. 30
• Guest Artist Recital •
THE MUSIC OF CARL VINE
Featuring guest artists Beo String Quartet 
Featuring student artists from the CCM Chamber Orchestra
Enjoy a recital of works by visiting composer and Alexander Zemlinsky Prize for Composition jury member Carl Vine. The program includes Vine's Piano Trio "The Village," String Quartet No. 3, Cafe Concertino and String Quartet No. 6. Reception to follow in the CCM Baur Room. 
Location: Robert J. Werner Recital Hall 
Admission: FREE
12:30 p.m. Wednesday, Nov. 17 
GUEST LECTURE 
Missy Mazzoli, Grammy Award-nominated composer and Alexander Zemlinsky Prize for Composition jury member 
Missy Mazzoli has had her music performed by the Kronos Quartet, LA Opera, eighth blackbird, the BBC Symphony, Scottish Opera and many others. In 2018 she became one of the first two women, along with Jeanine Tesori, to receive a main stage commission from the Metropolitan Opera and was nominated for a Grammy award. Mazzoli served as a jury member for the 2019 Alexander Zemlinsky Prize for Composition. 
Location: Mary Emery Hall, Room 3250 
Admission: FREE
7:30 p.m. Thursday, Nov. 18  
• Guest Artist Series •  
THE MUSIC OF MISSY MAZZOLI 
Missy Mazzoli, Grammy Award-nominated composer and Alexander Zemlinsky Prize for Composition jury member  
Featuring guest artists Beo String Quartet and student artist Michael Delfin, piano  
William R. Langley, guest conductor 
Enjoy a recital of works by visiting composer and Alexander Zemlinsky Prize for Composition jury member Missy Mazzoli. The program includes Mazzoli's Vespers for Violin (2014), Enthusiasm Strategies (2019), Harp and Altar (2009), A Thousand Tongues (2009), Lies you Can Believe In (2007), Heartbreaker (2013), Ecstatic Science (2017) and Still Life with Avalanche (2008). Reception to follow in the CCM Baur Room.   
Location: Robert J. Werner Recital Hall  
Admission: FREE 
12:30 p.m. Wednesday, Dec. 1  
GUEST LECTURE  
Aya Yoshida, Winner of the 2019 Alexander Zemlinsky Prize for Composition   
Japanese composer Aya Yoshida's works have been performed in Japan and Europe by a diverse range of soloists, ensembles and orchestras, including the performances by Curious Chamber Players in Viitasaari, Finland; by Arditti Quartet and by Danish Radio Symphony Orchestra in Copenhagen, Denmark. She recently won the 2019 Alexander Zemlinsky Prize for Composition for her 10-minute piece Double-face. The first prize award includes $30,000 along with a new orchestral commission for dance. The commissioned piece will receive a world premiere by the CCM Philharmonia and CCM Ballet Ensemble during the CCMONSTAGE Dance Works performances on Dec. 2-5. 
Location: Mary Emery Hall, Room 3250   
Admission: FREE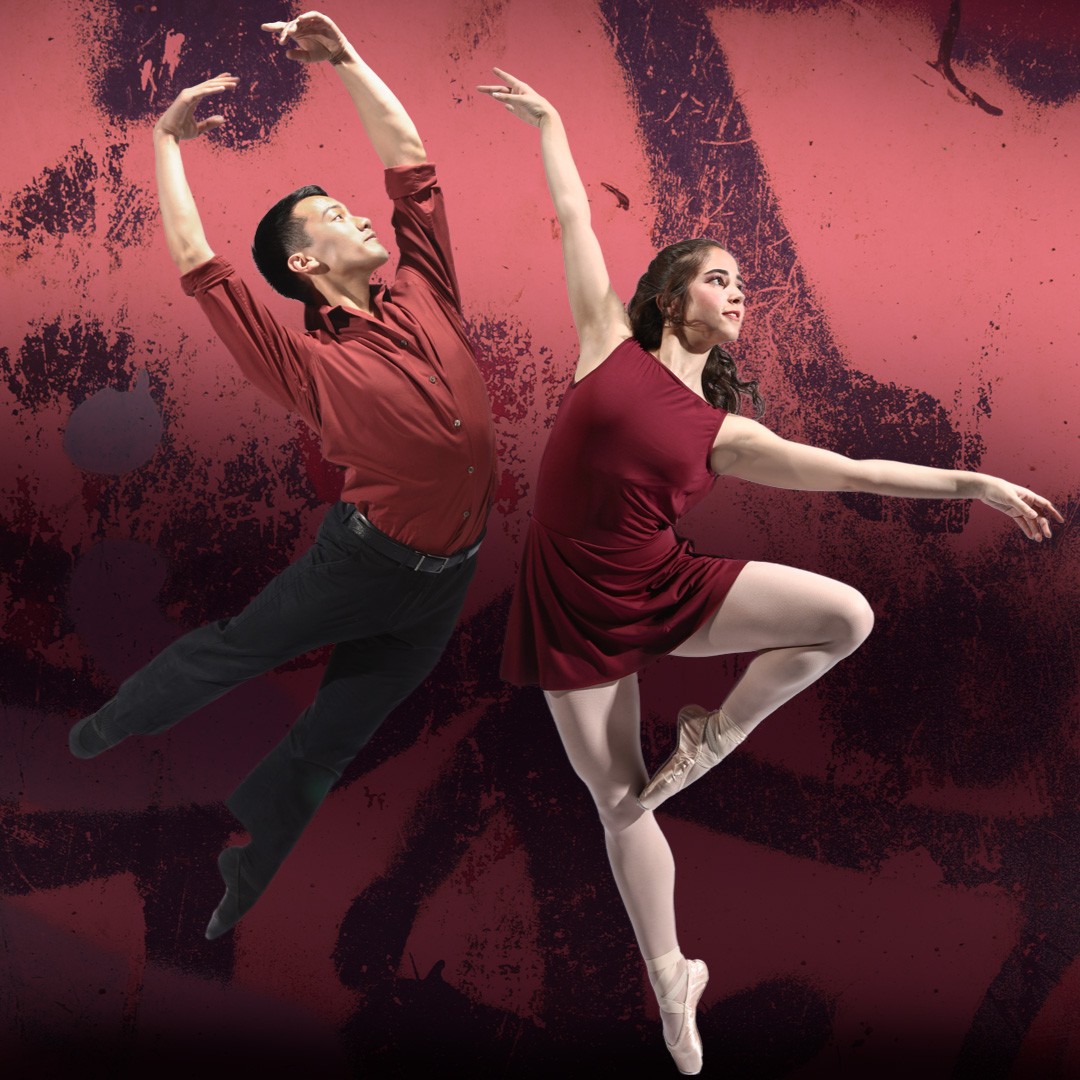 7:30 p.m. Thursday, Dec. 2 
7:30 p.m. Friday, Dec. 3 
7:30 p.m. Saturday, Dec. 4 
3 p.m. Sunday, Dec. 5 
• CCMONSTAGE: Dance •  
DANCE WORKS 
Shauna Steele, director 
Featuring world premieres by choreographer Shauna Steele and composer Aya Yoshida, Alexander Zemlinsky Prize for Composition winner 
CCM Dance showcases an array of classic and contemporary works restaged and choreographed by CCM Dance faculty and guest choreographers. From Paquita, choreographed by Marius Petipa (1910) and restaged by Deirdre Carberry, to Falling Upwards by Shauna Steele, which features the world premiere of a new work by Aya Yoshida, winner of the international Alexander Zemlinsky Prize for Composition. The premiere is performed by the CCM Dance Ensemble and the CCM Philharmonia, conducted by Mark Gibson. *Please be advised, some concert lighting effects may resemble or have a strobe affect.
Location: Patricia Corbett Theater   
Tickets: Prices start at $29.50; student and group discounts available.
Please note that traffic around campus will the heavier than normal due to a UC football game at 4 p.m. on Dec. 4 at UC's Nippert Stadium. Patons are encouraged to purchase parking in advance through the CCM Box Office.
12:30 p.m. Wednesday, Feb. 23 
GUEST LECTURE
Iris ter Schiphorst, visiting composer and Alexander Zemlinsky Prize for Composition jury member  
Location: Mary Emery Hall, Room 3250 
Admission: FREE
7:30 p.m. Thursday, Feb. 24
• Guest Artist Recital •  
THE MUSIC OF IRIS TER SCHIPHORST  
CCM Chamber Orchestra and guests  
Aik Khai Pung, music director and conductor   
Featuring music by Iris ter Schiphorst, visiting composer and Alexander Zemlinsky Prize for Composition jury member 
This recital features Schiphorst's The Fall of the House of Usher, Sometimes II, Dislokationen II , Ballade für einen Buldozer, Hi Bill and Vielleicht gestern, presented with film and electronics in a multimedia superfest! Reception to follow in the CCM Baur Room.  
Location: Patricia Corbett Theater  
Admission: FREE
2:30 p.m. Friday, Feb. 25 
• Guest Artist Series • 
MASTER CLASS WITH ICARUS QUARTET
Location: Patricia Corbett Theater 
Admission: FREE
2 p.m. Saturday, Feb. 26 
• Guest Artist Series •  
icarus Quartet  
New works for two pianos and two percussionists including the premier of faculty artist Douglas Knehans's Transparent Waves. 
Location: Patricia Corbett Theater  
Admission: FREE
12:30 p.m. Wednesday, March 9 
GUEST LECTURE 
Colin Matthews, visiting composer and Alexander Zemlinsky Prize
for Composition jury member  
Location: Mary Emery Hall, Room 3250 
Admission: FREE
7:30 p.m. Wednesday, March 9 
• Guest Artist Series • 
THE MUSIC OF COLIN MATTHEWS 
Colin Matthews, visiting composer and Alexander Zemlinsky Prize for Composition jury member  
Featuring Marta Aznavoorian, piano; and guest artists the Lincoln Trio and Beo String Quartet 
Showcasing Matthews' Eleven Studies in Velocity, Three Enigmas, String Quartet No. 2, Nowhere to Hide and Hidden Agendas. Reception to follow in the CCM Baur Room. 
Location: Robert J. Werner Recital Hall 
Admission: FREE
Next OnStage: Event Updates and News
Don't miss what's next at CCM! 
We will continue to share updates and additional information online and in future installments of our Next OnStage email newsletter.
All events listed above take place in CCM Village on UC's campus unless otherwise indicated. Repertoire and dates are subject to change.
Visit ccm.uc.edu/performances for the most current event information.
The health and safety of our community remains our top priority. Based on current conditions, performance venues will be reduced to 50% capacity and all individuals, including audience members and performers, are required to wear facial coverings indoors, following guidelines from the CDC and UC's physician-led COVID response team. Additional measures may be in place as conditions develop based on guidance from the CDC and UC's physician-led COVID response team. Visit the UC Public Health website and CCM's COVID-19 website for additional information and updates.
Inclement Weather Policy: In the event of inclement weather conditions, CCM will handle the cancellation of events and performances as follows: if the University of Cincinnati is closed, all CCM performances on that day will be cancelled.
Parking is available in the CCM Garage (located at the base of Corry Boulevard off Jefferson Avenue) and additional garages throughout the UC campus.
The CCM Garage is managed by UC Parking Services. For additional information on parking at UC, please visit uc.edu/parking. To provide feedback or comments, please call 513-556-2283 during business hours.
For detailed maps and directions, please visit uc.edu/about/parking/locations/maps. Additional parking is available off-campus at the U Square complex on Calhoun Street and other neighboring lots.
For directions to CCM Village, visit ccm.uc.edu/directions.
1
UC Gardner Neuroscience Institute to lead new national stroke...
December 7, 2023
The UC Gardner Neuroscience Institute has received $19 million in federal funding from the National Institutes of Health to serve as the lead center for a Phase 2 clinical trial that will study the efficacy of a new monoclonal antibody treatment for patients ineligible for currently available treatments.
3
VOTE: BroadwayWorld Cincinnati Awards highlight CCM Excellence
December 5, 2023
Each year, the BroadwayWorld Cincinnati Awards honor excellence in the city's performing arts scene. This year, the faculty and students of the University of Cincinnati College-Conservatory of Music (CCM) are nominated 20 times in 11 categories—including Best Musical, Best Opera, Best Choreography, Best Sound Design, and more!
Debug
Query for this