Fast Company: FDA-approved necklace is designed to prevent brain injuries
UC biomedical engineer talks about concussion prevention
Fast Company talked to a University of Cincinnati biomedical engineer about new technology designed to prevent brain injuries in athletes.
The company Q30 released a plastic-covered steel band that players wear around their necks that applies mild pressure to an athlete's jugular vein. Q30 says the medical device "increases blood volume inside the head and helps reduce the brain's movement."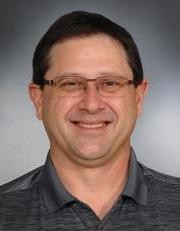 While helmets protect a player from external injuries, they don't prevent internal injuries caused when the brain experiences a violent jolt. Q30's Q-Collar is designed to mitigate sub-concussive impacts that can lead to brain damage over time.
UC College of Engineering and Applied Science professor Thomas Talavage served as an independent consultant to audit Q-Collar research, according to Fast Company. Talavage is head of UC's Department of Biomedical Engineering.

"The collar here is providing, in my opinion, the first protective equipment item that actually does something," Talavage told Fast Company.
Talavage's research has shown that by the end of a single season, more than 50% of high school soccer players can be suffering from structural changes to the brain associated with trauma.
The FDA concluded the Q30 device could help mitigate the long-term impacts of traumatic brain injuries caused by repetitive sub-concussive head impacts.
Featured image at top: Former Cleveland Browns' running back Peyton Hillis carries the ball against the Cincinnati Bengals. Hillis sustained two season-ending concussions while playing in the NFL. Photo/Michael Miller