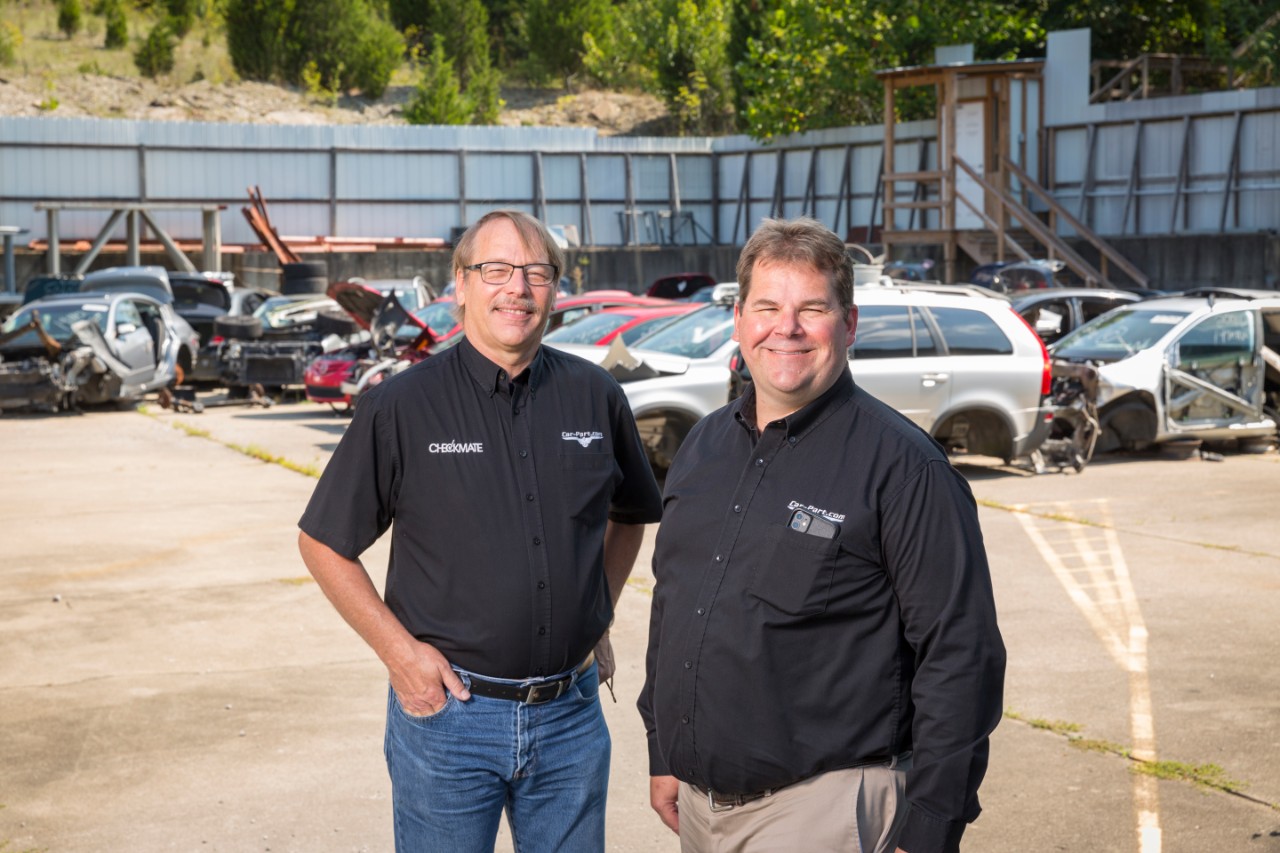 The value of compassion and communication in times of uncertainty
By Sarah Dieckman, Marketing Communications Manager, Goering Center for Family and Private Business
Recently named one of the "Best Places to Work in Kentucky," Car-Part.com is an organization where a business family culture is valued and nurtured. When the pandemic began, the company was prepared and acted quickly to set its staff up with remote work. Determined to keep their employees connected and engaged, the company president held company-wide virtual meetings throughout 2020, reassuring their staff that Car-Part.com understood their challenges and encouraging them to bring any future personal or professional issues to their managers.
Car-Part.com understood the significant value of compassion and good communication to maintain connection with their workforce. "In times of uncertainty, we communicated what we did know and reassured employees we would promptly provide updates as information became available," said Jeff Schroder, CEO. "We remained authentic and transparent. We communicated through several channels – email, virtual meetings, and a dedicated COVID-19 Wiki page – so employees had access to current, important information." The company conducted several internal surveys, asking employees what they needed, wanted, and valued in the workplace. The survey results helped their leadership team to develop unique strategies and goals to meet personal and business needs moving forward.
Like other companies, Car-Part.com could not hold their typical happy hour socials, holiday festivities, or wellness initiatives in 2020; in response, they started "Water Cooler," a virtual monthly meeting in which employees were randomly divided into groups of five or six. Each group had a moderator and could discuss any topic – this initiative was created to help prevent the feeling of isolation, to relieve stress, and provide an informal way for employees to stay connected.
To ensure a smooth transition to remote work, Car-Part.com implemented a new phone system, which allowed their team to recruit remote employees locally and across the country. The company set up Zoom accounts for virtual onboarding and training, redefining their internal process. Many of their employees will continue to work remotely or on a hybrid plan; the Car-Part.com team is redesigning their workspaces to provide flex spaces for those who will not be in the office on a full-time basis. In addition to supporting their own employees, Car-Part.com provided matching funds to industry organizations, donated PPE to local agencies and employee family members, and gave existing customers a 10% discount and free upgrades for six months on many of their products. Understanding that many of their employees around the country knew struggling businesses within their local communities, Car-Part.com gifted each employee a VISA gift card to support these organizations. Throughout 2020, their team not only sought out opportunities to cultivate their company culture, but also to connect with and strengthen communities near and far.
From left: Roger Schroder (VP of Sales) and Jeff Dietrich (CFO) of Car-Part.com.
Car-Part.com is a Goering Center Core Member. The Goering Center is sharing this content as part of its 2021 Family and Private Business Awards celebration.
About Car-Part.com
Headquartered in Ft. Wright, KY with 215 employees in 26 states, Car-Part.com went live in 1998 and is a leading provider of software and web solutions, providing auto recyclers with products that assist them in making their inventory available to potential buyers. The company embraces a culture of servant leadership, high ethical standards, and teamwork.
About the Goering Center for Family & Private Business
Established in 1989, the Goering Center serves more than 400 member companies, making it North America's largest university-based educational non-profit center for family and private businesses. The Center's mission is to nurture and educate family and private businesses to drive a vibrant economy. Affiliation with the Carl H. Lindner College of Business at the University of Cincinnati provides access to a vast resource of business programing and expertise. Goering Center members receive real-world insights that enlighten, strengthen and prolong family and private business success. For more information on the Center, participation and membership visit goering.uc.edu.