New inclusion investments launch new academic year
Spencer scholarships, new center, part of 'building a runway'
At Sept. 10 ceremonies, University of Cincinnati leaders announced major investments and initiatives tied to inclusion efforts to benefit current and future students.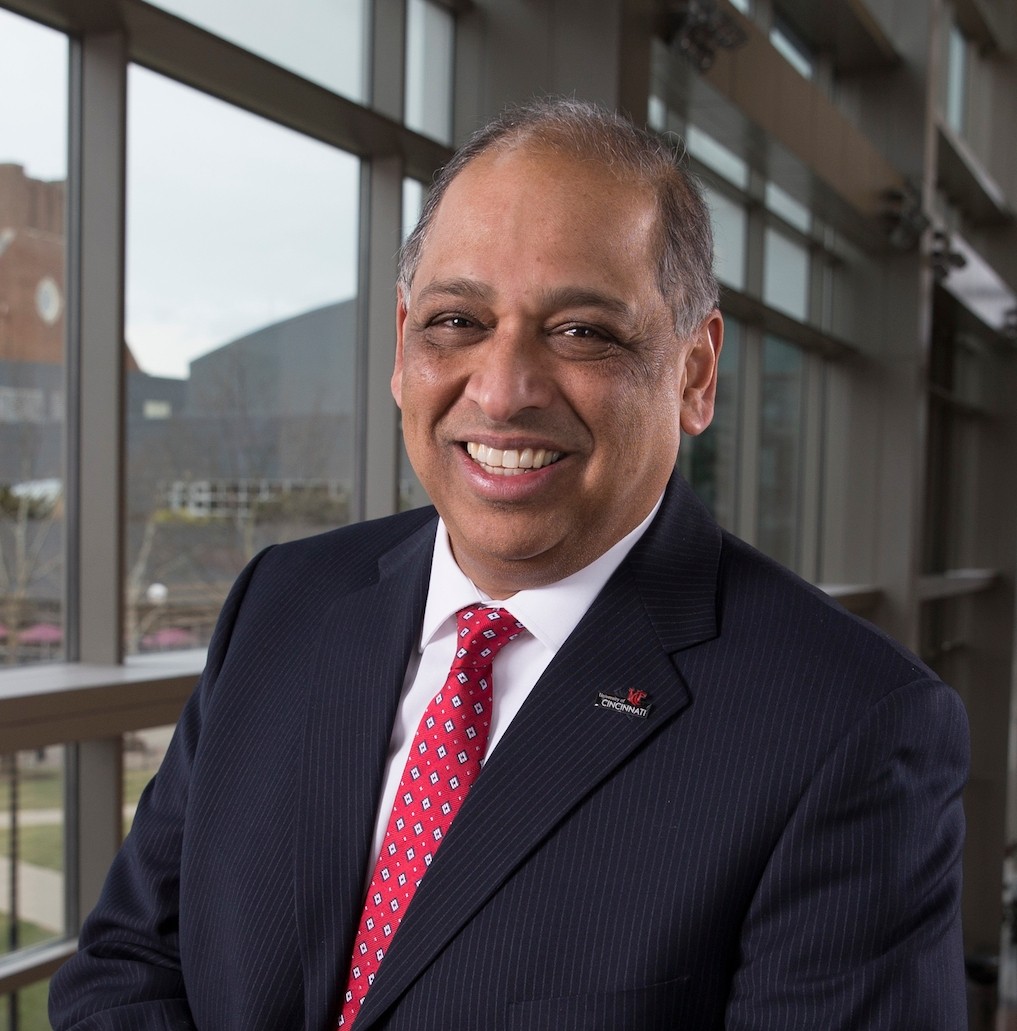 All told, the university:
Unveiled a new scholarship program named for alumna Marian Spencer;

Announced a new center to expand space for identity-based offices and offerings;
Celebrated a new installation on campus honoring the university's earliest African American alumni of the 1800s.
Said UC President Neville Pinto, "Today is a beginning, not an end. As we have planned for this event, our team has characterized today's announcement as 'building a runway.' This is an initial investment and a stepping stone that will help build our future."
Today is a beginning, not an end. As we have planned for this event, our team has characterized today's announcement as 'building a runway.'
President Neville G. Pinto
Representatives at the event included Student Government President April Gable and Vice President Taylor Allgood; Faculty Senate Chair Greg Loving; and Staff Senate Chair Heidi Pettyjohn.
Special guests included members of UC's Board of Trustees and community partners and leaders as well as UC students, faculty and staff.
Speakers included the president; Provost Valerio Ferme; Bleuzette Marshall, vice president for Equity, Inclusion and Community Impact; Debra Merchant, vice president for Student Affairs; and College of Law Dean Verna Williams. Serving as emcee was Chris Lewis, M.D., vice provost for academic affairs and professor of family and community medicine.
The celebration focused on:
Marian Spencer Scholars Program
Thanks to a generous donor and university investment, UC will establish the new Marian Spencer Scholars Program to provide awards to high-achieving students of promise from the 14 Cincinnati Public School high schools.
This $6 million investment will allow the university to accept its first Spencer Scholars in Fall 2022, and each year, 10 students will be accepted for full tuition, room and board scholarships until the program grows to 40 students in four years' time.
In her remarks, UC's Bleuzette Marshall thanked the donor: "Whether you realize it or not, you are transforming the lives of 40 families, not 40 individuals. Simply put, you're changing the game. And as a university community, we are grateful."
Members of the Spencer family offered a statement that read, in part: "Our family is grateful to both the University of Cincinnati and to all those who privately donated funds for the creation of this scholarship program in the name of Marian Spencer."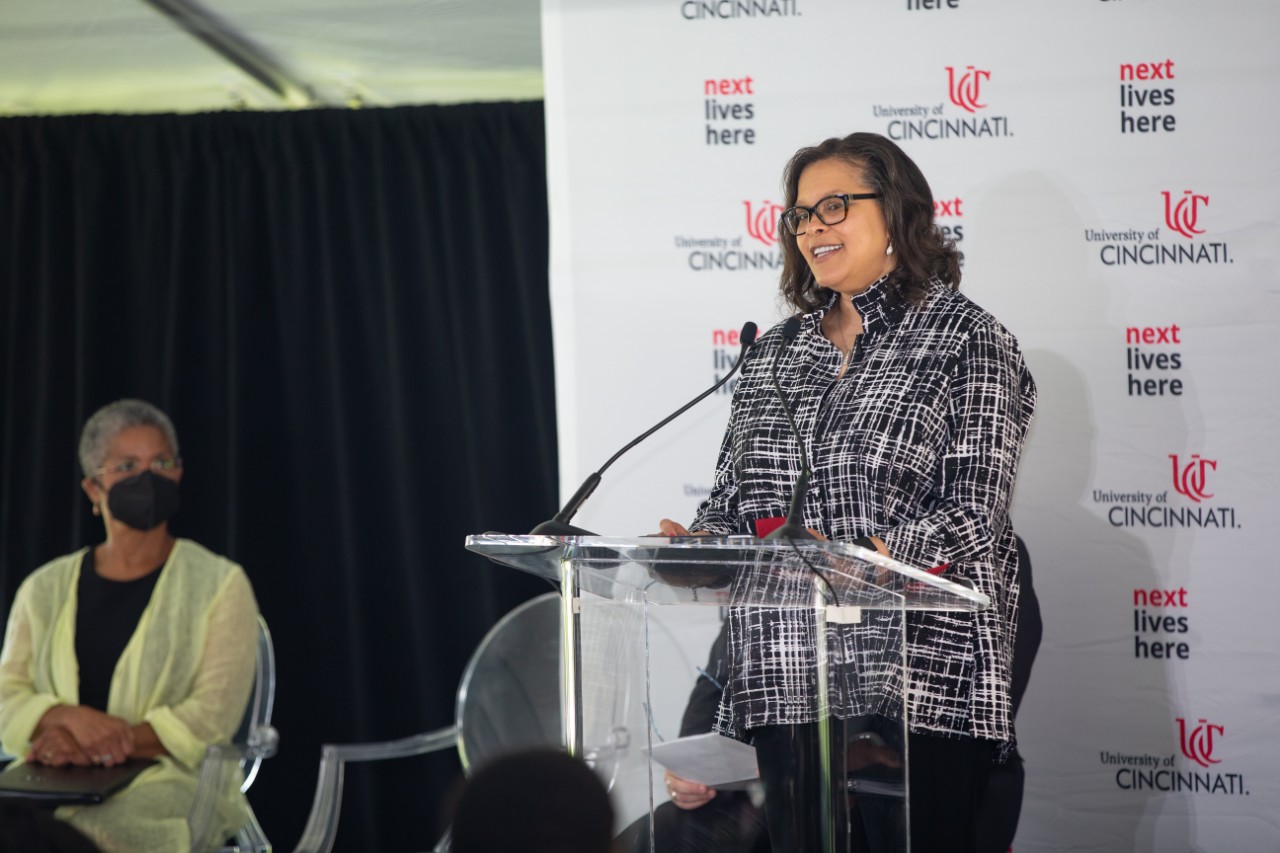 The Marian Spencer Scholars Program will cover students' undergraduate financial need, and the program will also include mentoring and career coaching, an international service-abroad trip; participating on a service project to benefit Cincinnati Public Schools; and more. The students will form a living-learning community, housed together in Marian Spencer Hall.
As such, the Spencer Scholars will be a living embodiment of Spencer's leadership and legacy. Spencer was instrumental in desegregating Cincinnati's Coney Island as well as the Cincinnati Public Schools. She went on to become the first African American woman elected to Cincinnati City Council in 1983.
As an African American student in the late 1930s and early 1940s, Marian Spencer wasn't permitted to live in a dorm on the University of Cincinnati campus. That makes an honor she later received all the more fitting. In 2018, a new high-rise residence hall opened on Campus Green, christened Marian Spencer Hall to honor her activism and her many contributions to the university. A former Board member at UC, she later donated 80 years of Cincinnati civil rights history to the university in forms as diverse as music and official memoranda to comprise the "Marian and Donald Spencer Collection."
...you are transforming the lives of 40 families, not 40 individuals.
Vice President Bleuzette Marshall
Stated President Pinto, "The Spencer Scholarship builds a runway for underrepresented students at UC who will have an incredible opportunity to launch their academic and professional careers from our campus."
New center to expand identity-based spaces

Last year, the university set an all-time record for the most diverse student body in its history. This fall, UC broke that record.
As part of this growth trend, a new center in the heart of campus in the Joseph A. Steger Student Life Building will provide enhanced space and offerings for identity-based groups. (Note that the African American Cultural and Resources Center, which celebrates its 30th anniversary this month, will remain in its current location and will undergo façade improvements and some interior upgrades.)
According to Vice President Debra Merchant, "When discussing the physical location of the Center, students highly favored a location in the center of campus that is accessible to all. Students mentioned the need for larger spaces to accommodate our growing population of students. In a recent round of focus groups, students were able to inform the vision...for the Center for Identity and Inclusion."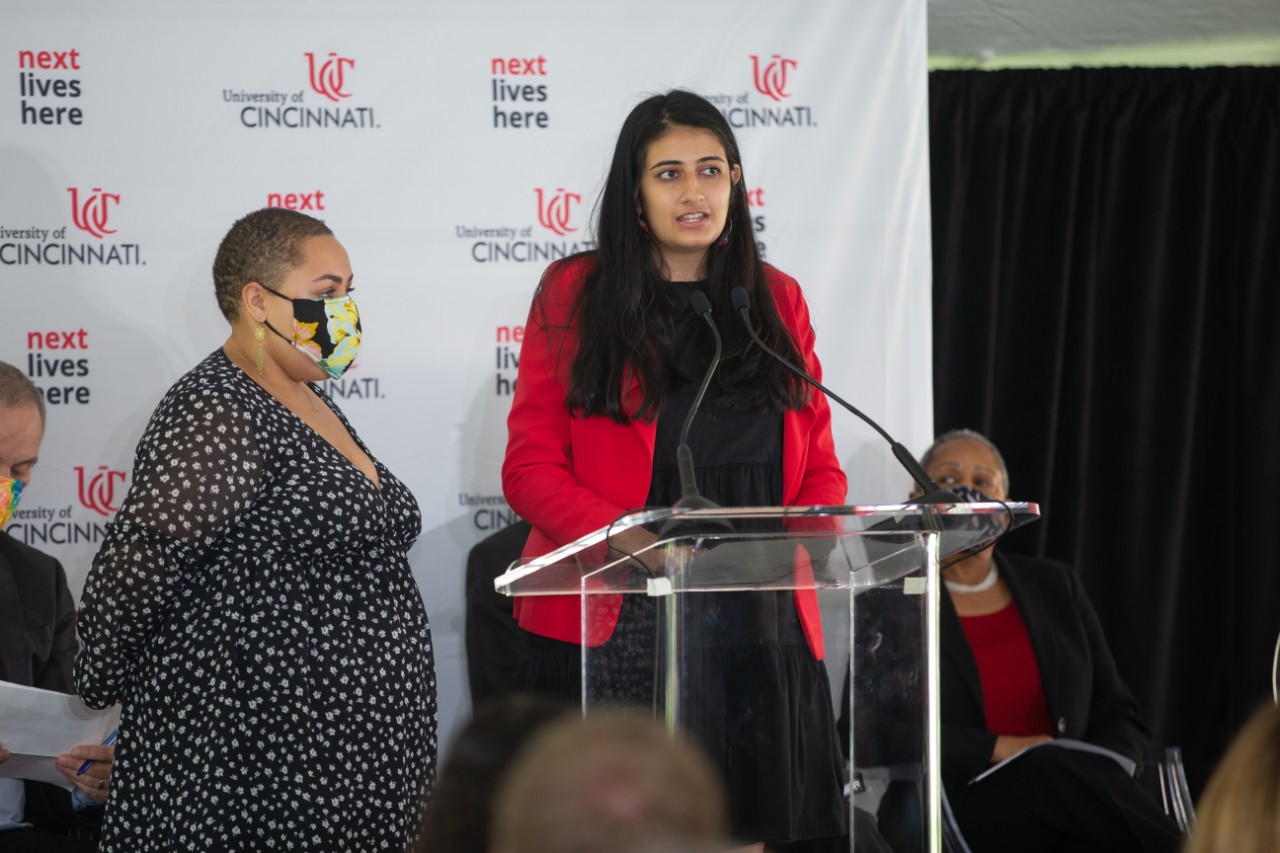 Among those students were Camryn Morrow, co-chair of the Equity and Inclusion Committee in Undergraduate Student Government, and External Holdover Senator for Undergraduate Student Government Neha Chawla.
Said Morrow, "I am very honored to have the opportunity to be here today to stand witness to what can happen through continued collective action. Advocacy work thrives on community, and we stand in solidarity with our student peers, like the Black Round Table and United Asian Advocates. They, like us, share common goals to serve students and advance opportunities for students of color to thrive."
Chawla remarked, "I have found so much joy in these [identity-based] spaces and understand the value of representation and community. ...President Pinto prioritized student concerns and invited us into conversations where our experiences and stories were embraced and heard. We have been so fortunate to have had the support of students, staff, faculty and administration alike and hope to continue these partnerships as we uphold our values of diversity, equity and inclusion."

More information on the new space is expected by the close of this academic year.
Campus installation honors UC's first African American graduates
In addition to building a runway to our future, the  day was also about honoring our past.
As such, a new installation that honors and acknowledges the university's earliest African American alumni are part of an ongoing commitment to honor, recall and share more-complete histories of the university. The new installation, with inscriptions written by recently retired university archivist Kevin Grace, sits north of University Pavilion and east of McMicken Hall.
It honors and highlights: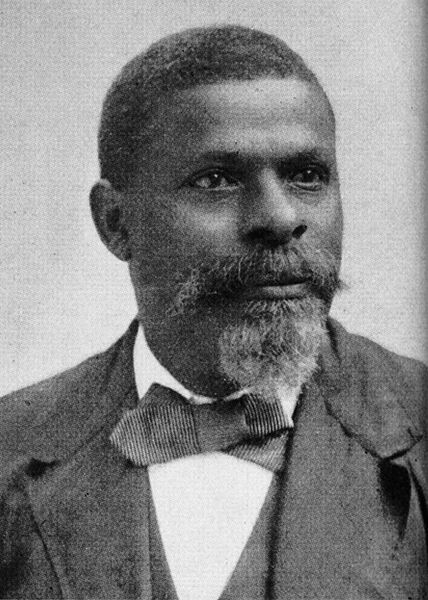 William H. Parham, recognized as the first African American graduate of UC, earned his degree from the law school associated with Cincinnati College. (That law school merged with UC in 1896.)
Born in 1839 in Virginia of free African American parents, Parham was educated in Philadelphia and lived there until he was 17, before striking out on his own, first in Pittsburgh but then arriving in Cincinnati in 1858. 
Parham began teaching in 1860, served as superintendent of the Colored Schools from 1866-1876 and a principal of the Colored District schools. He enrolled at Cincinnati College to study law, graduating in 1874.
During his distinguished career as a lawyer, he was one of the first African-American notary publics in Ohio and one of the first as well to be nominated for and serve in the General Assembly of the Ohio State Legislature from 1896-97. 
1886: Henry Malachi Griffin
Henry Malachi Griffin was the first African American to earn an undergraduate degree at UC. Born in 1858 in a New Jersey farming family, he enrolled at the University of Cincinnati in 1882 and at his graduation in 1886, was elected as class orator.
Griffin taught first in Indiana and then in Missouri before moving to New York City in 1898 to attend medical school. He earned his medical degree in 1904 and practiced in Harlem for many years as well as heading the National Medical Association, presenting papers on medical topics.
Read more of his story and life by author and historian Greg Hand, former UC associate vice president.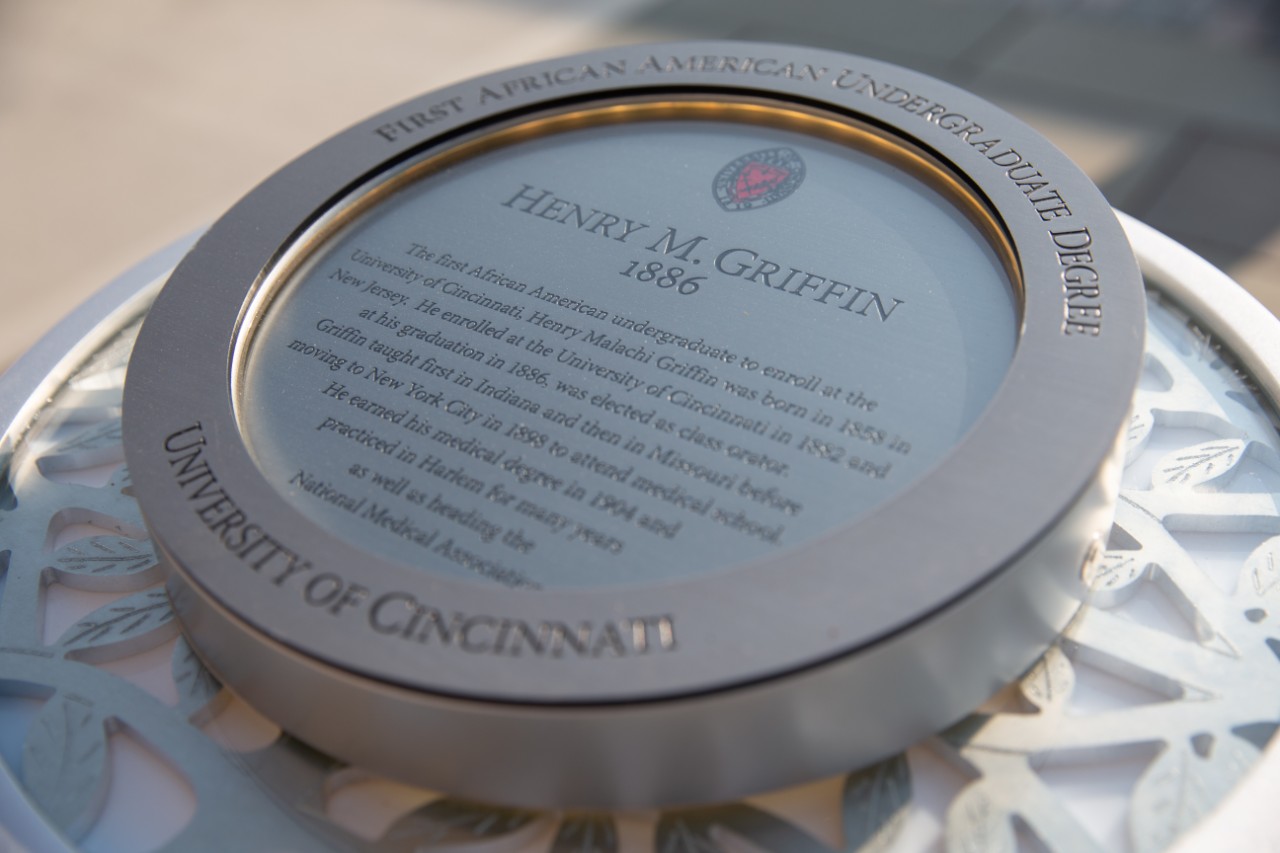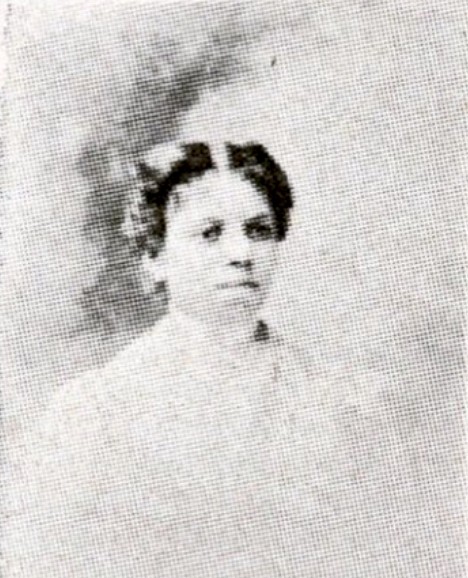 Alice May Easton was the first African American woman graduate. Easton was from a teaching family; her father, Lewis, was a prominent educator and served as a principal in the Cincinnati Colored Schools.
Easton was termed a "math whiz" when she attended UC, and excelled in all the sciences. After graduation, she taught at the renowned Harriet Beecher Stowe School in Cincinnati's West End, and later furthered her teaching career in the schools of Georgetown, Kentucky.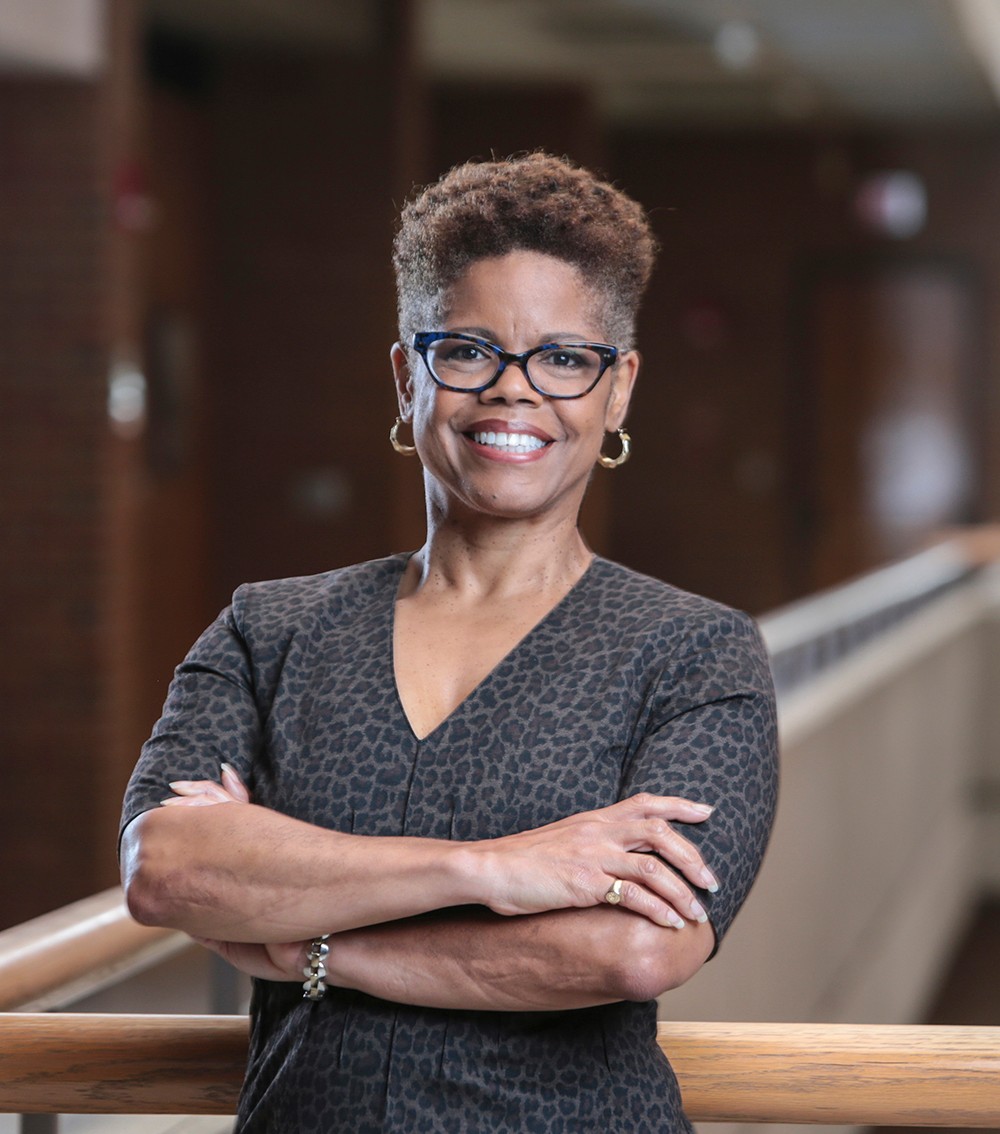 UC College of Law Dean Verna Williams reflected on the new installations since it was the forerunner of her college which graduated UC's first African American alumnus.
She remarked, "Participating in this event has special meaning for me because as an undergraduate student, I would have found this connection to people who came before me a lifeline. As one of the few Black students at my institution, I frequently felt isolated, out of place, wondering whether I had the stuff to make it. At low points, I would take the bus to Frederick Douglass's home on Capitol Hill, where I contemplated his many accomplishments after escaping slavery and returned to campus with my troubles properly put into perspective.
UC students won't have to travel to find inspiration, thanks to these memorials. Right here, in the middle of campus, they can gain strength from those upon whose shoulders they stand."
Acknowledging overlooked histories always owes so much to so many. These include UC's long-time conscience on matters of inclusion, Eric Abercrumbie, retired special assistant to the president and executive director of diversity and community relations in the university's Division of Student Affairs. Lovingly referred to as "Doc" by generations of students and colleagues, Abercrumbie was perhaps the first to systematically chronicle the achievements and firsts of campus' African American trailblazers in his 'UC Black Timeline.'
1
Lookout Santa Cruz: Co-op helps UC alumna find her 'dream job'
March 20, 2023
UC alumna Elisabeth Kooi explains how cooperative education provided her with a jump start for her career as a senior industrial designer at Herbst Produkt, a Santa Cruz, California-based design agency that specializes in the design of consumer, technology, medical and life sciences products.
2
Brothers with giving hearts support first-generation students
March 20, 2023
Recognizing a need for first-generation college students in the Greater Cincinnati region, brothers Mike and Jim Rodarte were inspired to act. They co-founded Level Up Cincinnati, a nonprofit that bridges the gaps between high school, college and career with mentorship and coaching for marginalized students.
Debug
Query for this